Singapore descended into madness Friday after many elderly folks were unable to get their hands on the discounted S$54 mid-range Huawei mobile phone as a result of over-promising and under-delivering.
To get rid of the bad taste in everyone's mouth, here's a relevant telecommunications news from a neighbouring country to warm the cockles of your heart.
Father pays for son's mobile phone in coins
A July 23 Instagram post originating from the Philippines has exploded online as it showed two photos that tell a wholesome story:
The first photo is of the father neatly arranging and counting stacks of coins at a mobile phone shop.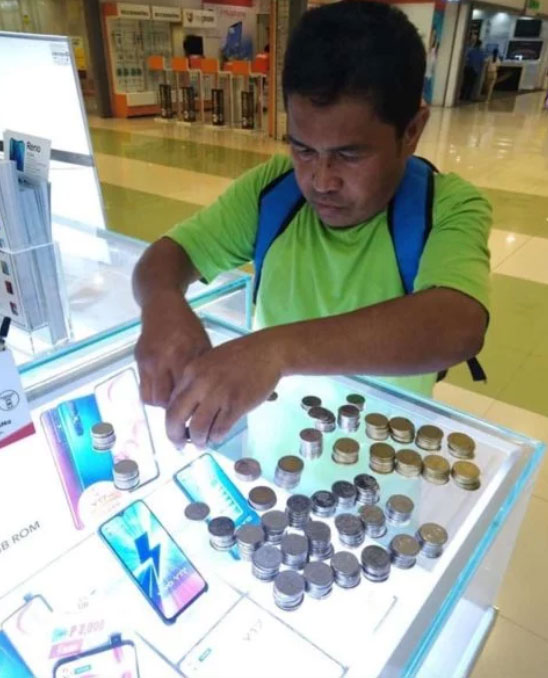 And the second photo is of him posing with his smiling son and the staff, with what appears to be his latest purchase -- a new mobile phone for his kid.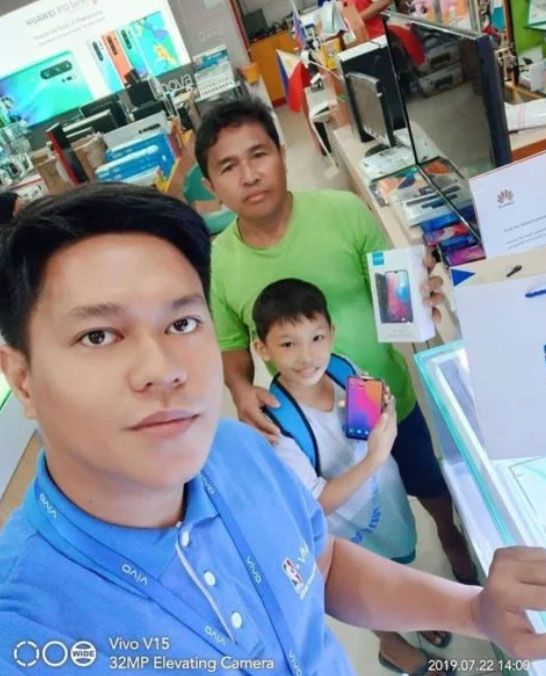 The Instagram post, translated into English, said:
"I hope I get to meet this man because he is a lovely father. This is what we're supposed to do in order to make our loved ones happy."
What people are making out of the photos
Naturally, the narrative for the photos has been assumed to be that the parent scrimped and saved just so he can afford a mobile phone.
Whether the father did so daily as he was disciplined with his savings, is not known, but that has not stopped many from speculating that it was the case because there is no other explanation for the payment to be made with copious amounts of coins.
What model is the phone?
The exact model of the phone cannot be determined for sure based on the second photo alone, but the phone's box shows what appears to be a Vivo Y91 phone.
This is a Chinese-made phone that retails for about PHP 6,761 in the Philippines, or about S$181.
It was launched fairly recently in January 2019 and has been reviewed favourably enough for a mid-range Android phone.
This incident also illustrates the benefits of purchasing an item without hassle, queues, and fine print stating the minuscule terms and conditions: Cash and carry, and you get a happy son, and a father lauded across the Internet for fulfilling his parental obligation.
Previously, in Singapore:
If you like what you read, follow us on Facebook, Instagram, Twitter and Telegram to get the latest updates.