Here is a taste of the ridiculous queues all over Singapore today.
[video width="400" height="848" mp4="https://static.mothership.sg/1/2019/07/IMG_8534.mp4"][/video]
And some of the anger.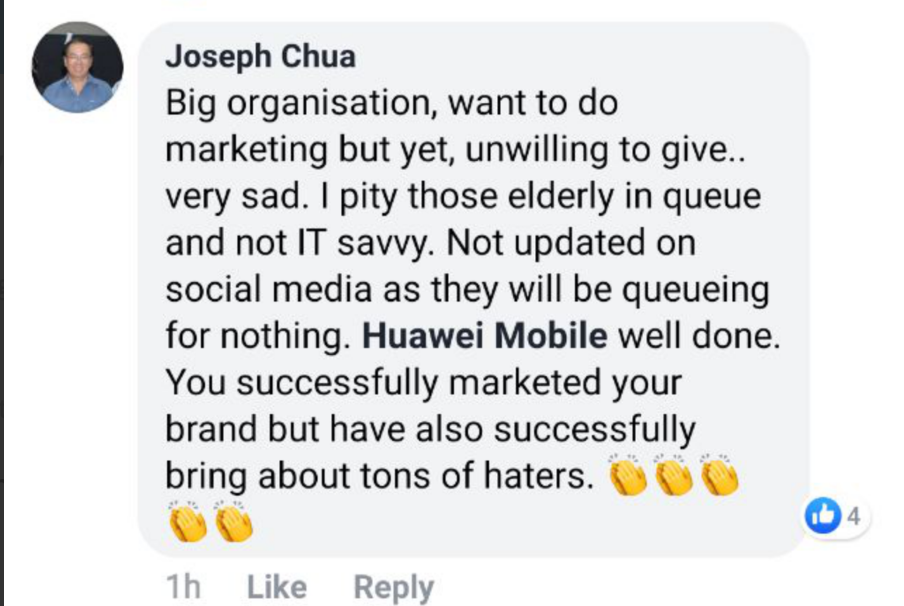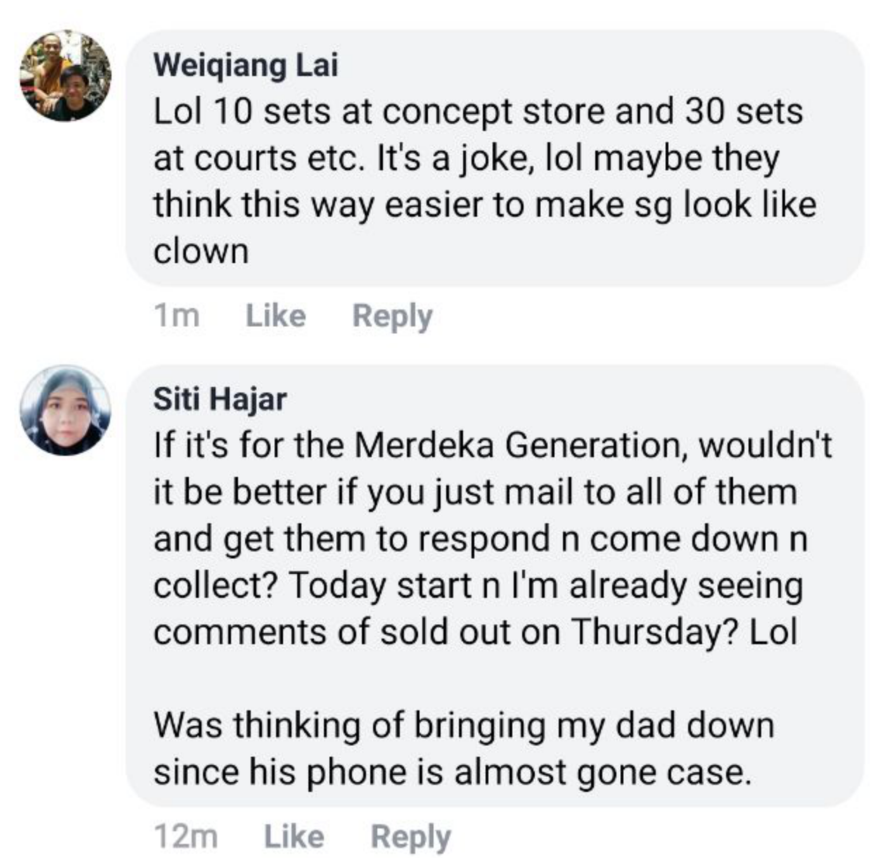 Huawei released a statement in regards to the queues, and angry people.
Here is the statement: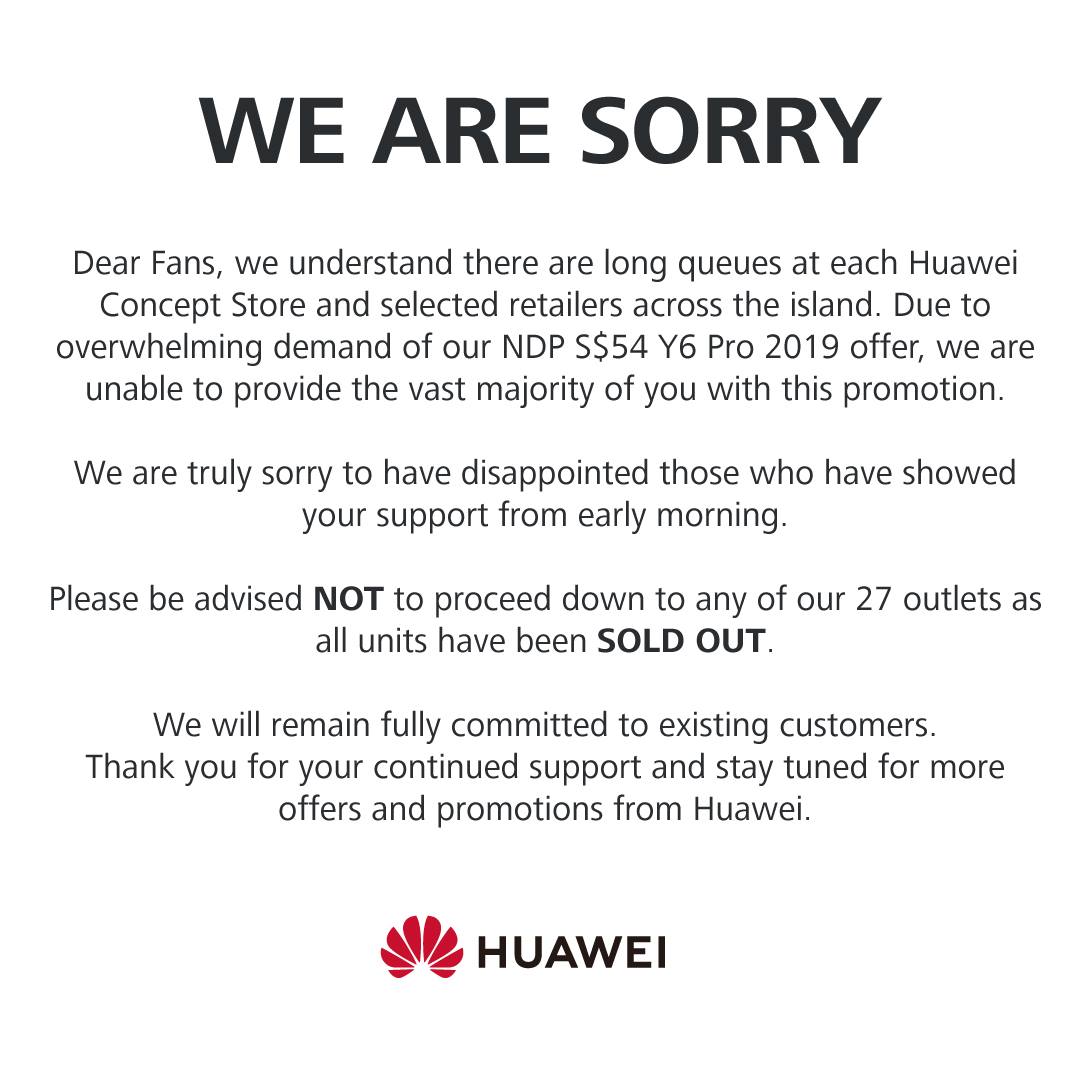 The Huawei statement urged their customers not to go down to any of their 27 outlets.
People are still angry though.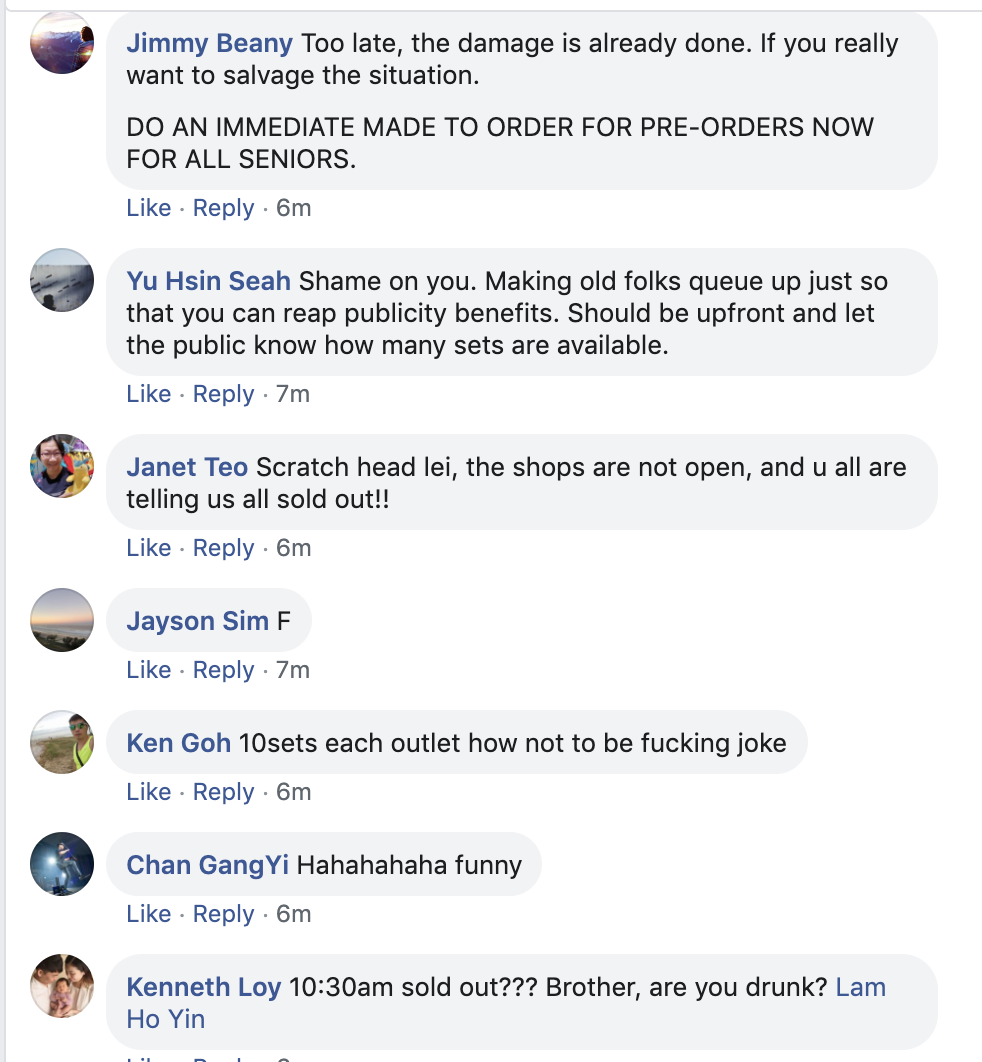 Which is why Huawei might have decided to come out with this other promotion.
Huawei is having another promotion tomorrow for the Huawei Mate 20, which will be available for S$568, down from S$998, although it will be a Challenger exclusive.
Hopefully there will be enough stocks though.
Related article
https://mothership.sg/2019/07/huawei-queue-angry-y6-pro/?fbclid=IwAR12fO-ip0uLg7DUUlYRhsuIpwSqBmXW1db0X-f6pQVSUqfHk65X5Q6qjbI
Image from Huawei
If you like what you read, follow us on Facebook, Instagram, Twitter and Telegram to get the latest updates.