Ever felt like dating should be more incentivised?
No? Well there's a website for that anyway.
Here's Maybe.
The concept appears to be modelled on sites like "Oh My Oppa", where people rent a Korean guy to serve as a tour guide.

Here's how Maybe describes itself.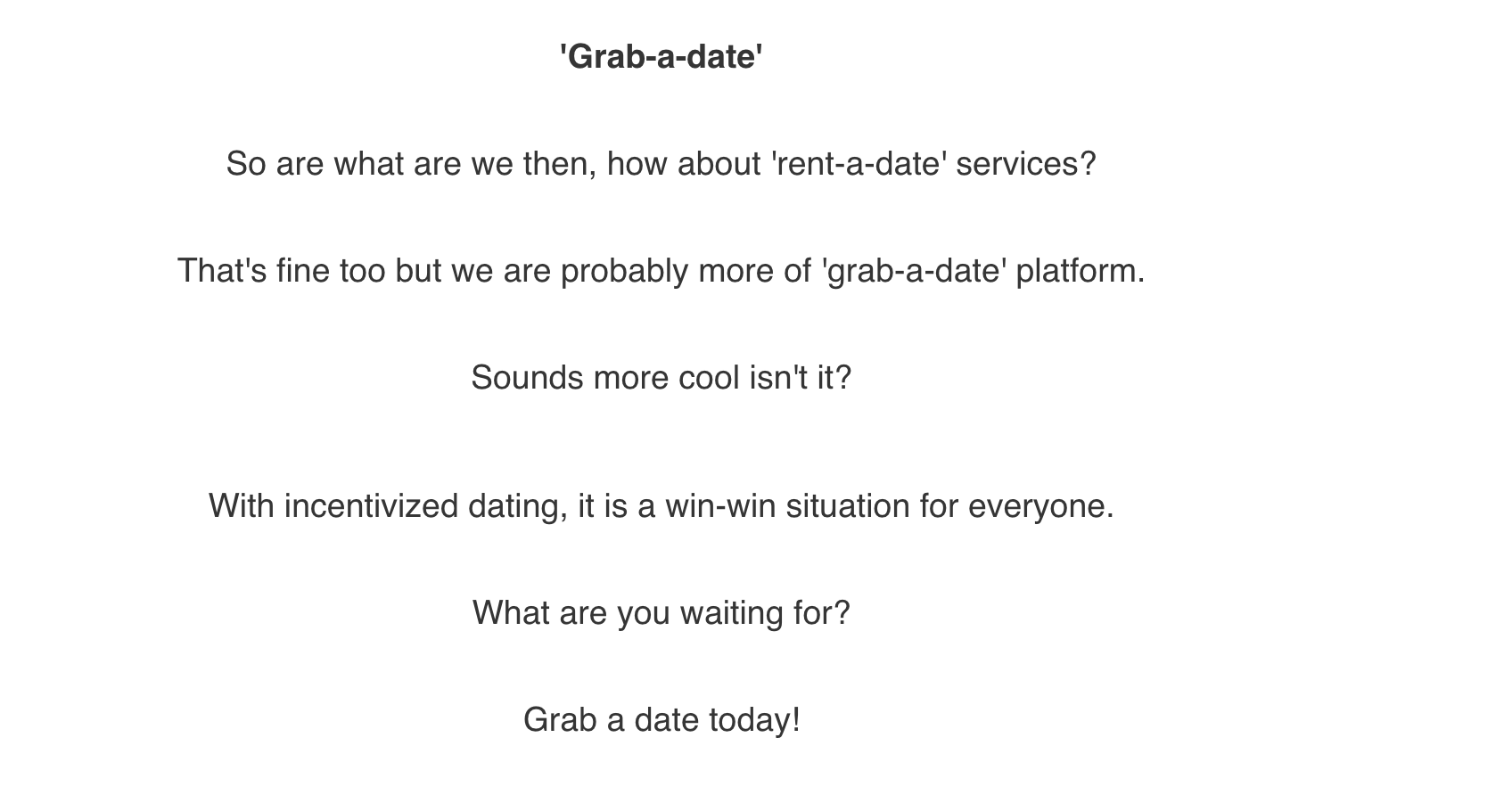 Incentivised dating.
Maybe already has a rolodex of talents from you to choose from.
The prices listed are usually for a span of two hours.
Their profile pages contain information like preferences, short little descriptions, availability, and even their height and estimated age range.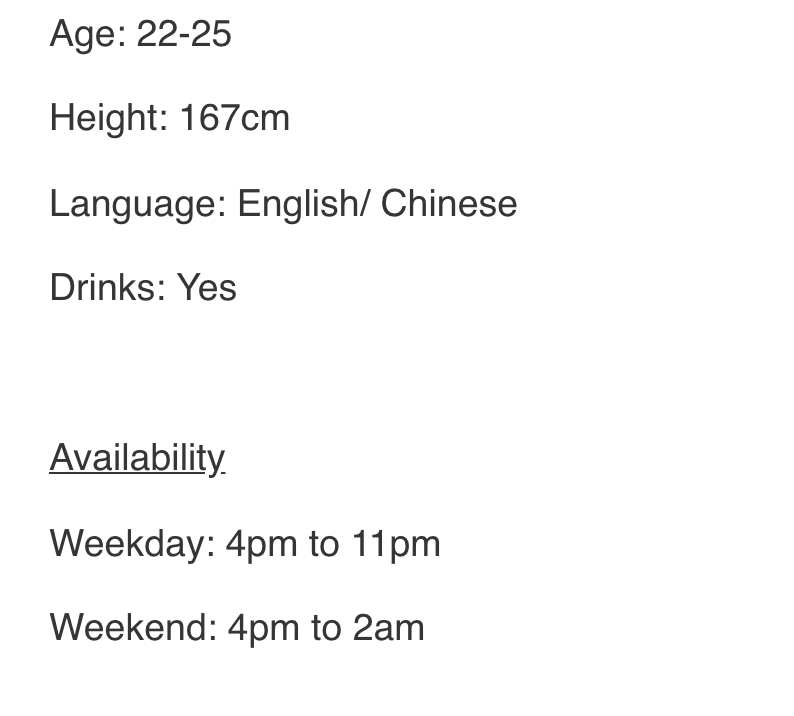 Whoa.
Safety parameters
There are some parameters in place to hopefully ensure the safety of these incentivised dates.
The site itself appears to market themselves as more of a friend-centric operation, rather than a dating app.
Here are some of the ways they describe potential activities.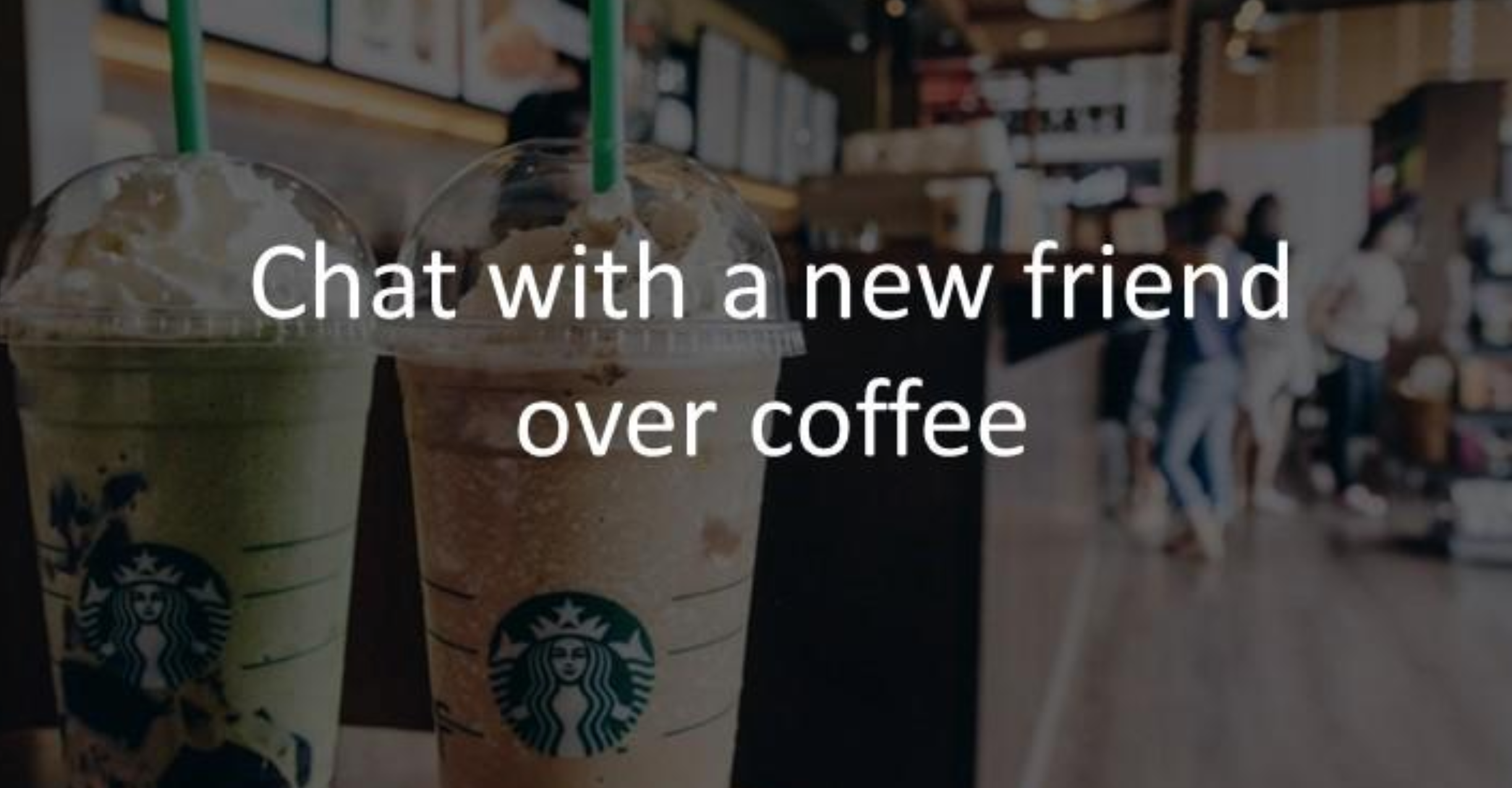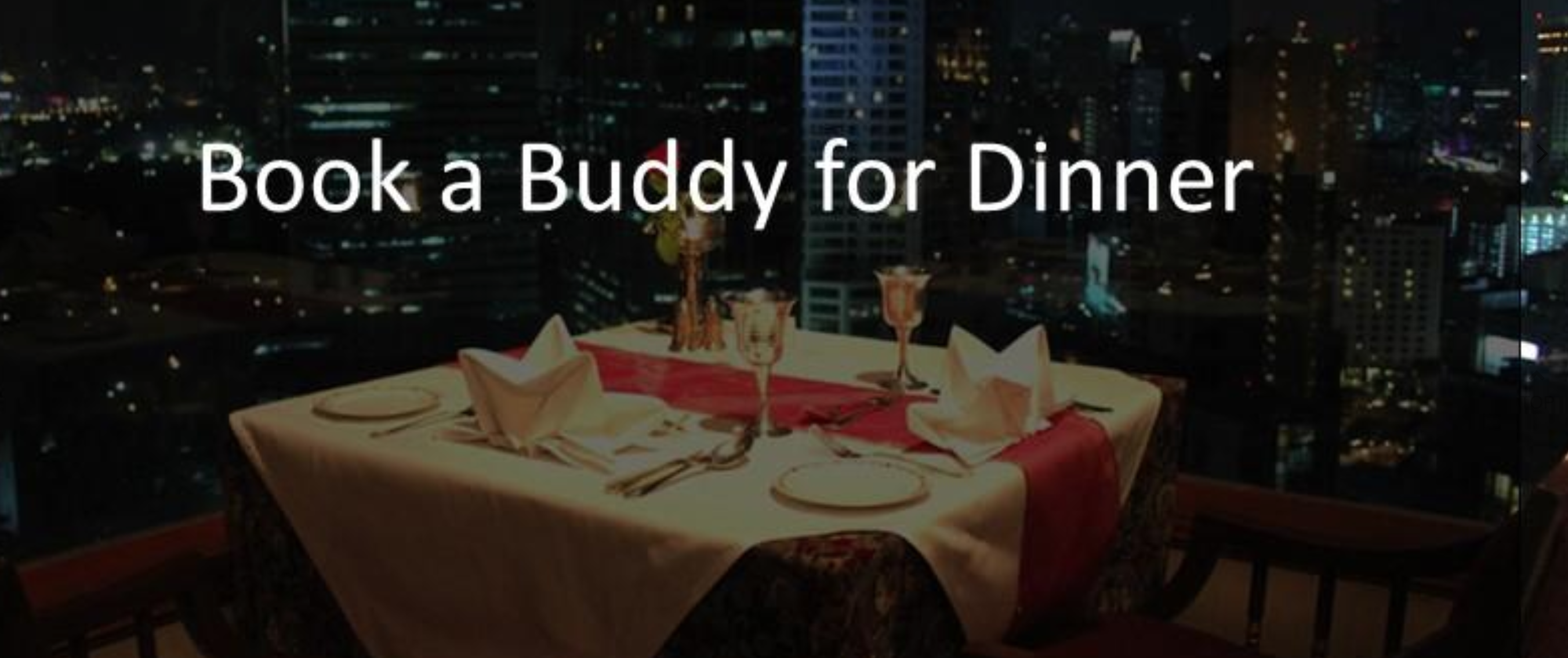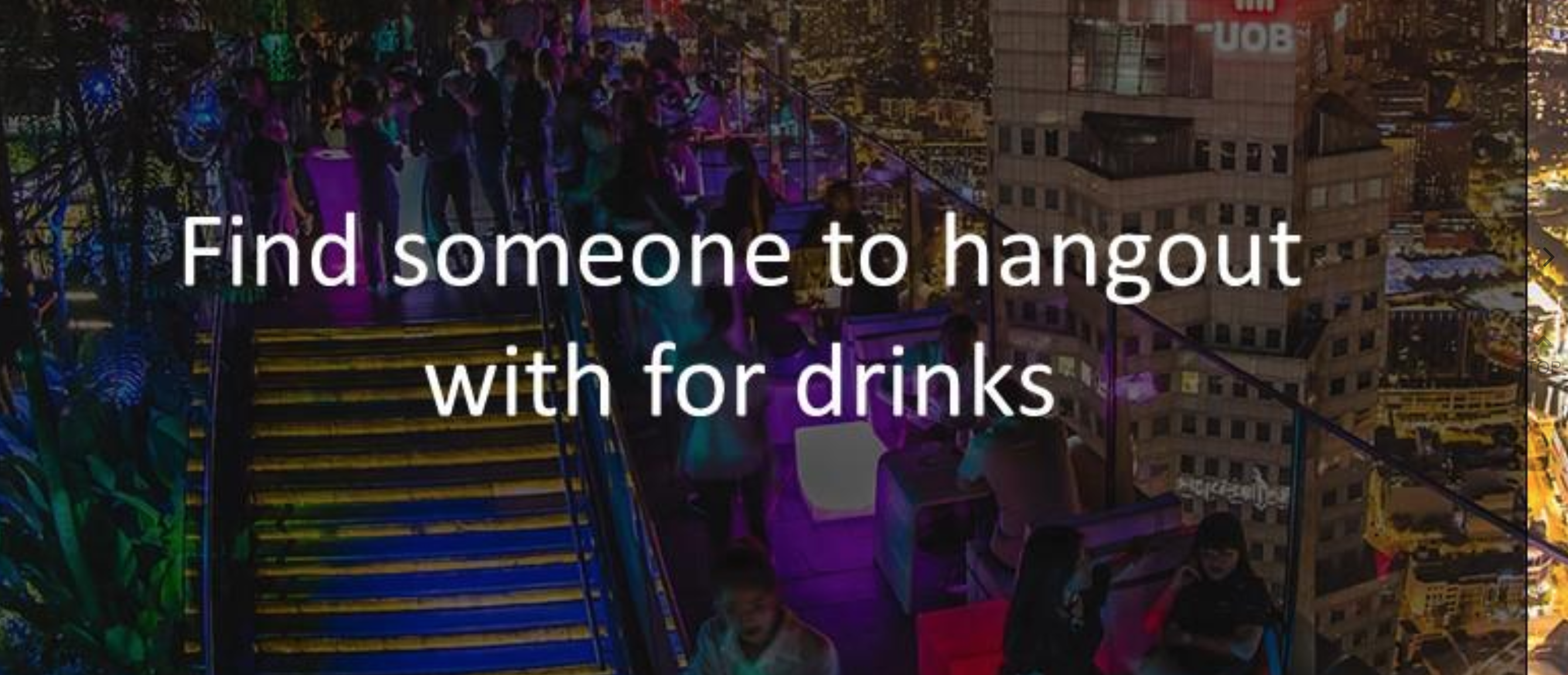 Pal, friend, buddy.
Maybe tries to frame these interactions as not-that-sleazy by implementing some real strict codes of conduct.

Perhaps keeping in tune with the idea that it caters to friends as well, groups can "grab a date" also.

The person who booked the date will also have to pay for the date itself.

Now there are a few questions that come to mind.
Like what? Or how? Or doesn't this business model share some core tenets with escort services?
Not an escort service
Small things like general transparency and page layout apparently set Maybe apart from social escort services.
Which according to some, tends to have more censorship in terms of their faces, and more risqué shots.
A source informed Mothership of the rates someone was offered to get on the platform.
The pay is per-hour and according to the source, she was offered about S$40-100 an hour.
There currently appears to be 28 personnel on the site -- 24 women and four men.
Their prices range from S$60 to S$200 for a two hour date.
It's already live
While this might seem like the conceptual phase of a grand rollout, Maybe is already live.
Here are some influencers endorsing it.
Here are some of the customers, according to the site's Instagram stories.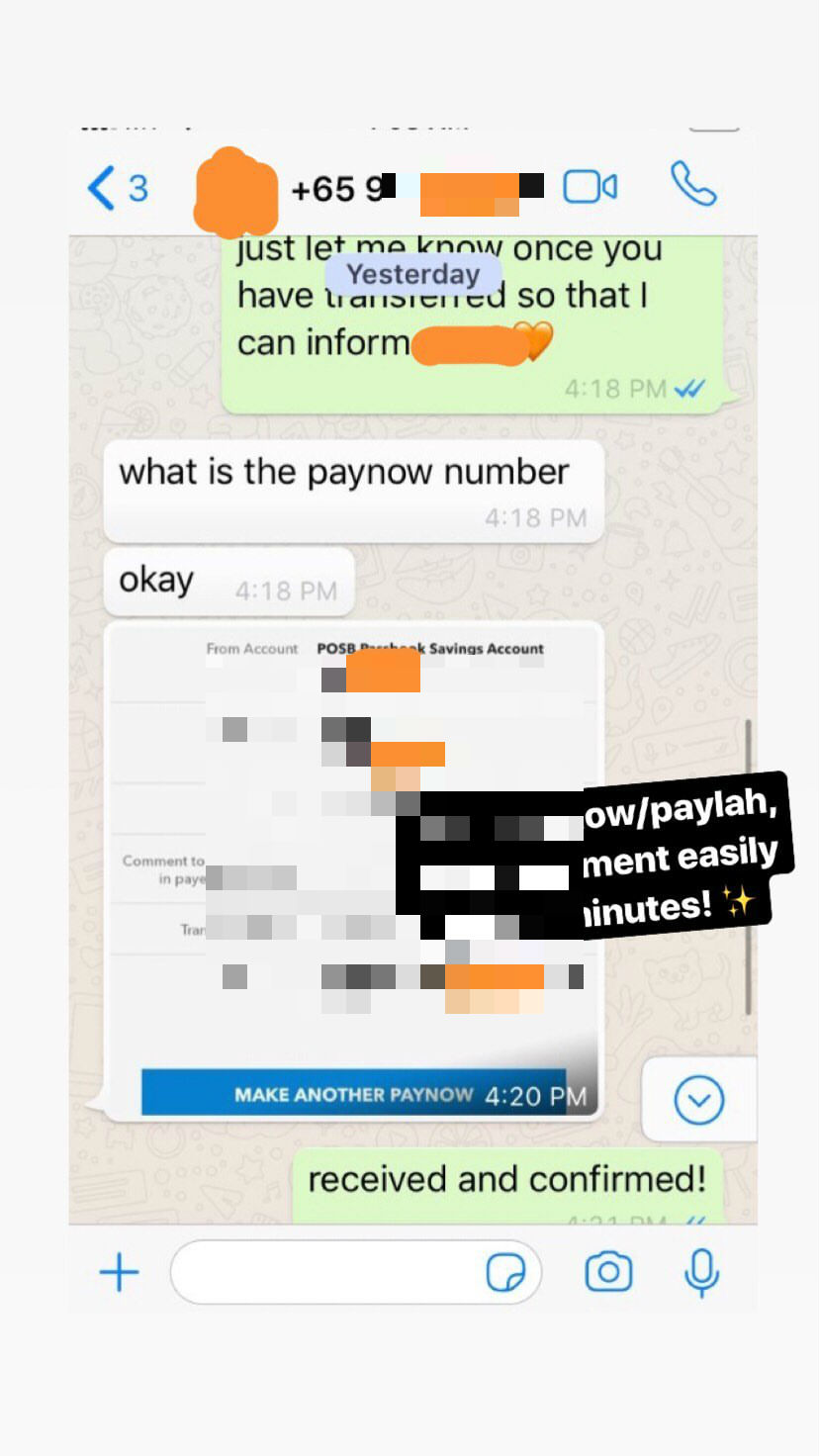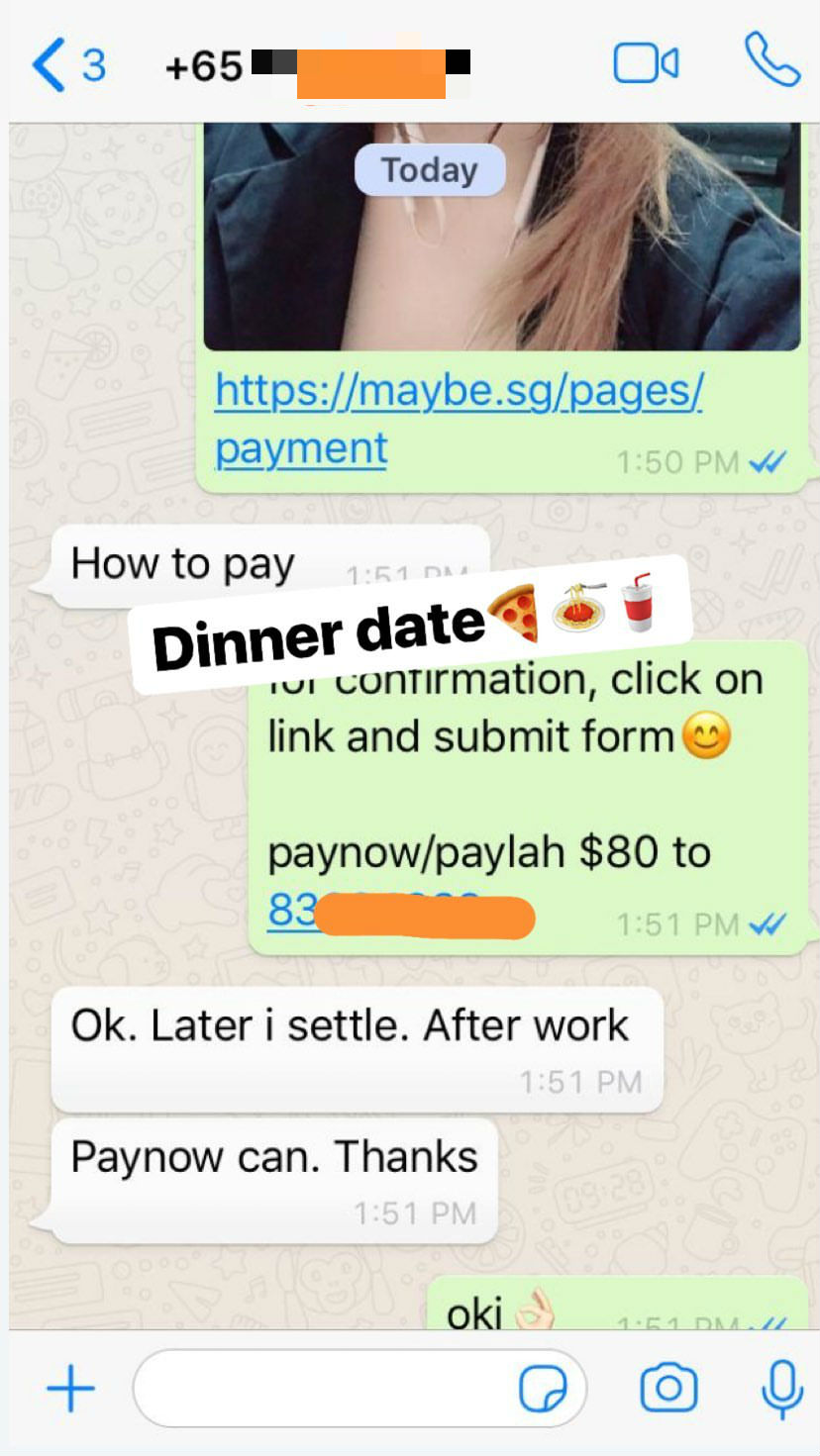 The comment section is pretty sparse though, which is not too much of a surprise.
Paying for a date doesn't appear to be information that most people will voluntarily give up in the comment section.
It remains to be seen whether something like this can take off in Singapore.
Maybe?
Image from Maybe
Content that keeps Mothership.sg going
---
?‍??
Remember when you had to practice ting xie (Chinese spelling) like there was no tomorrow?
??
Maybe can steam fish with this and make gr8 ginger recipes.
??
What if your favourite xiao long baos were made into a dessert?
?️?
You probably know "Speak of Cao Cao, and Cao Cao arrives". But did you know he sometimes arrives in a Gundam suit?
❤️?❤️
Hit (on) your friends at a human whack-a-mole here.
If you like what you read, follow us on Facebook, Instagram, Twitter and Telegram to get the latest updates.