Follow us on Telegram for the latest updates: https://t.me/mothershipsg
Kim Lim, 31, is officially divorced.
The billionaire heiress and beauty entrepreneur reposted Instagram Stories of congratulatory drinks on Feb. 7, 2023, followed by a short note confirming the end of her second marriage on Feb. 8.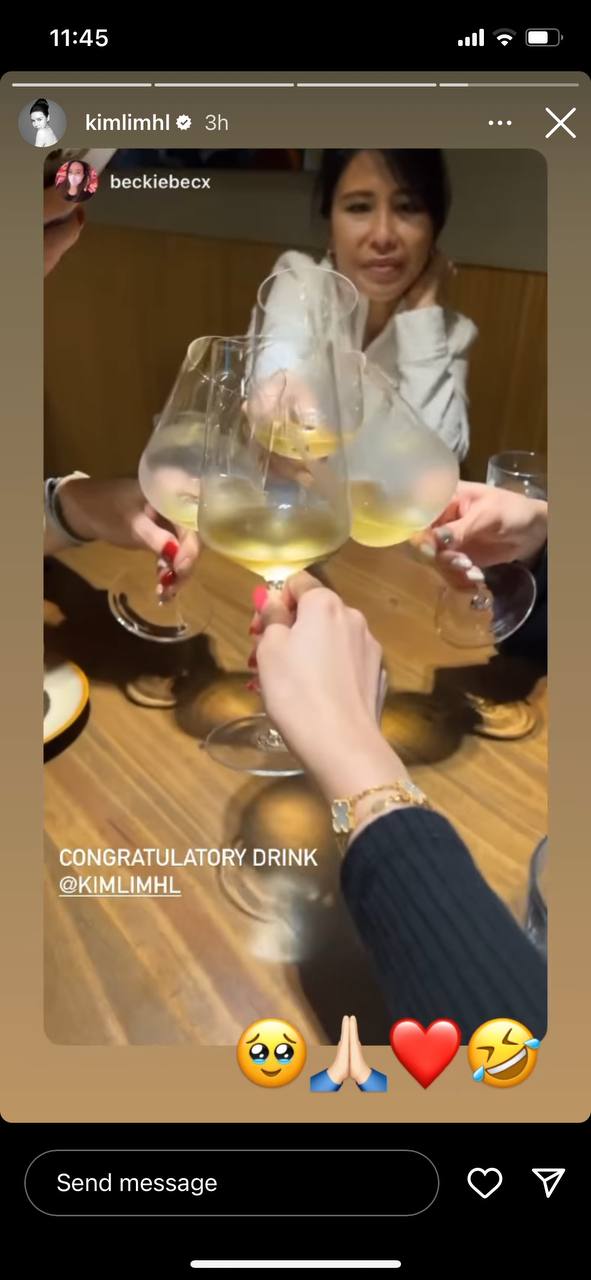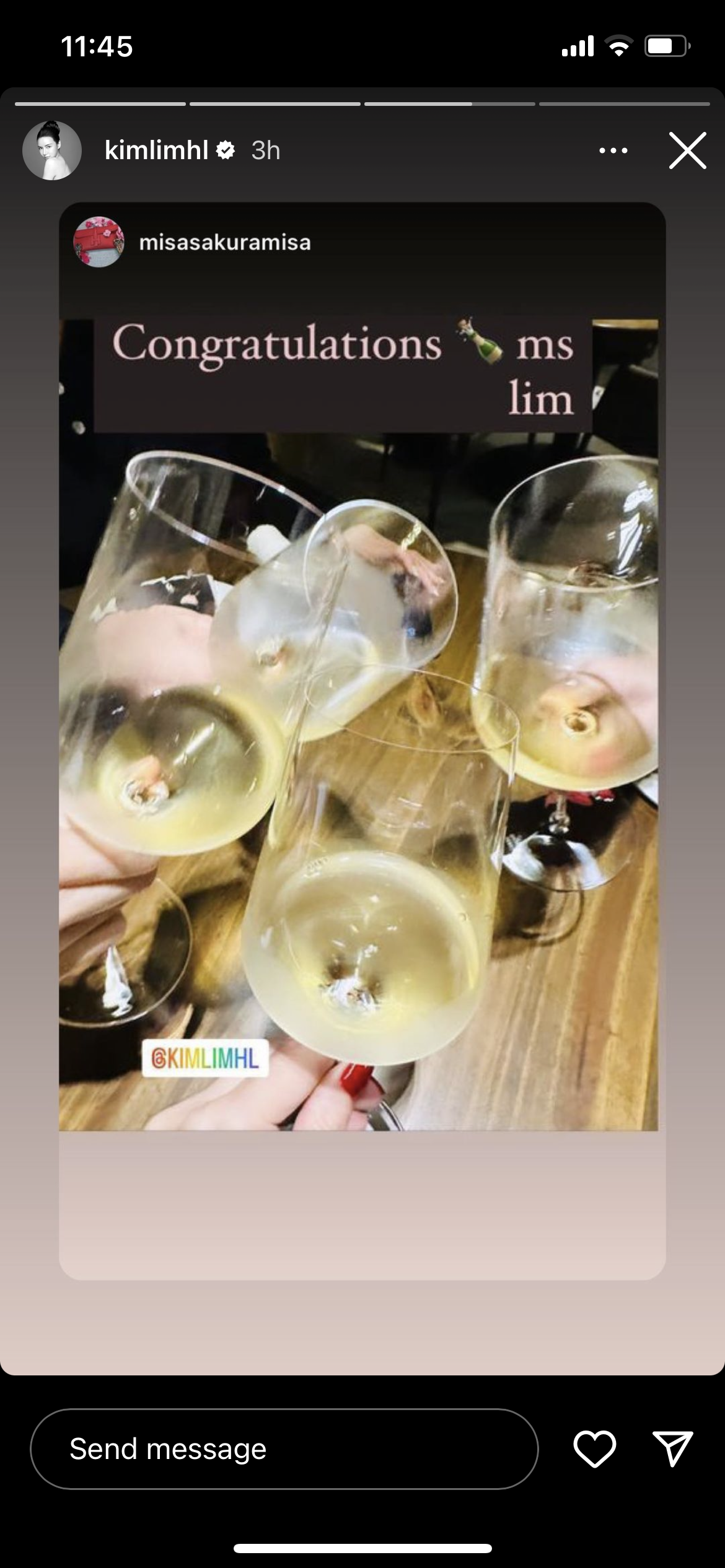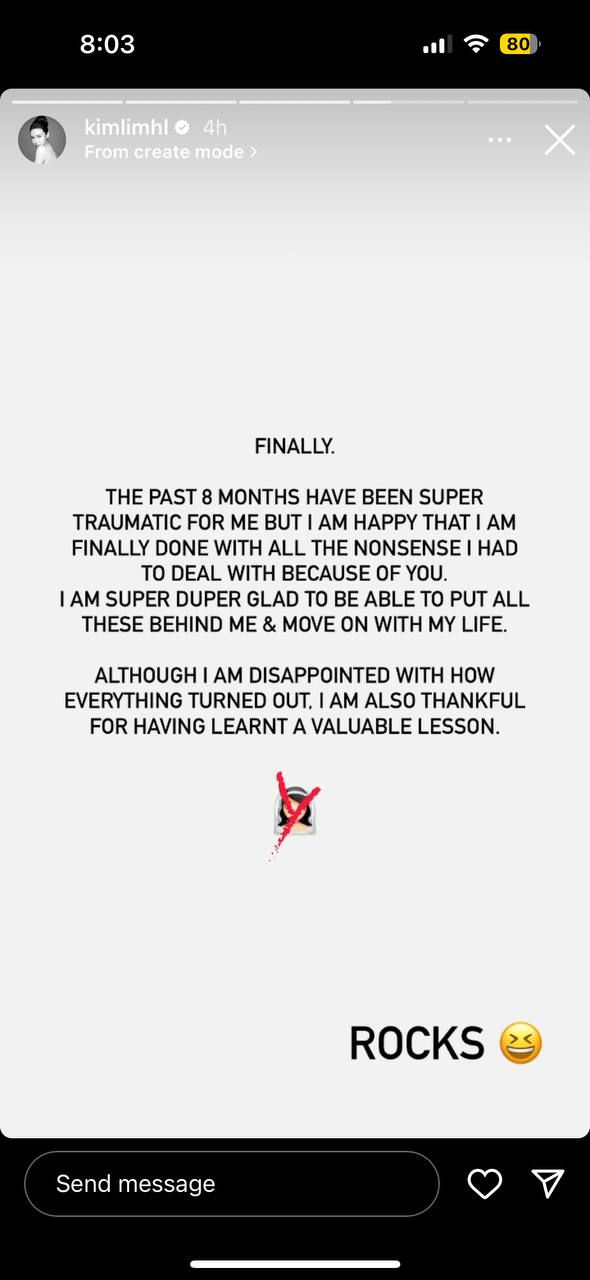 She signed the papers on Feb. 7, a close friend of hers told Mothership.
Lim married Leslie Leow, a 34-year-old IT entrepreneur, in February 2022. The marriage lasted only two months.
For the past eight months, Lim was embroiled in long-drawn divorce proceedings, which had apparently dragged on due to monetary matters, the source alleged.
Leow had purportedly "wanted more money" from Lim, while refusing to return what he owed her.
"The claims document was very... elaborate," the source said.
The same source claimed that Leow also took back the gold bars from Lim's betrothal gifts, worth about S$1.5 million.
In a bad place mentally
Previously in December 2022, Lim opened up to Icon Magazine on her short-lived marriage, saying that Leow had turned into a different person after they tied the knot.
Elaborating on that, Lim's friend alleged that Leow was "very bad-tempered and controlling" when it came to his wife, and became increasingly so as the relationship went on.
"She was in a very bad place mentally and she has always been bubbly [and] cheerful but she became very depressed and [couldn't] sleep, lost a lot of weight, crying in front of us," the source added.
Lim, of course, did not post about any of this to her social media.
The divorce was set in motion when Leow reportedly gave Lim an ultimatum: their marriage, or her friends and beauty businesses.
"[...] The choice was very hard on her (Lim) mentally, choosing between her marriage and the fruits of her labour. She refused to compromise on this last ultimatum of his, resulting in the divorce."
Furthermore, the source claimed, the couple's extravagant trips, including certain expenses of their friends who were travelling with them, were mostly funded by Lim, instead of Leow.
"Kim is really a very good friend and wanted everyone around her to share her joy so she paid for her friends to go on trips [with] her and him etc. while everyone kept praising how he is so generous and all…"
Mothership has reached out to Leow regarding the claims but did not receive a response by press time.
Background
Signs of trouble first appeared when Lim made unavailable her post on their marriage proposal in early October 2021, about one week after the happy event.
She later reposted the occasion, and apologised for making those around her worry.
However, around June 2022, the heiress wiped almost all traces of Leow from her Instagram feed.
Top image via Kim Lim's Instagram page
If you like what you read, follow us on Facebook, Instagram, Twitter and Telegram to get the latest updates.