A brown horse was spotted on the Bukit Timah Expressway (BKE) on Saturday (Jul. 8).
A video of the creature was captured on camera. It was uploaded onto the Complaint Singapore Facebook group by user Raven Qiu.
A similar video has been uploaded onto SG Road Vigilante's Facebook page, where the video has garnered over 100 shares in five hours.
The video showed the confused-looking horse trotting along the busy expressway as cars drove past it.
The saddle fastened to the horse suggested that it wasn't a wild horse.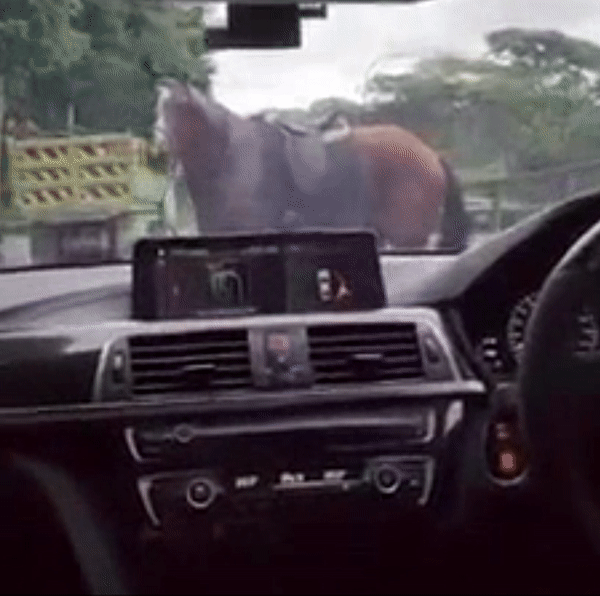 The horse then stopped in the middle of the road and turned around to face the car behind it, before walking along the side of the road against the flow of traffic.
Another video showed the horse being escorted by a Land Transport Authority (LTA) officer towards Turf Club Avenue.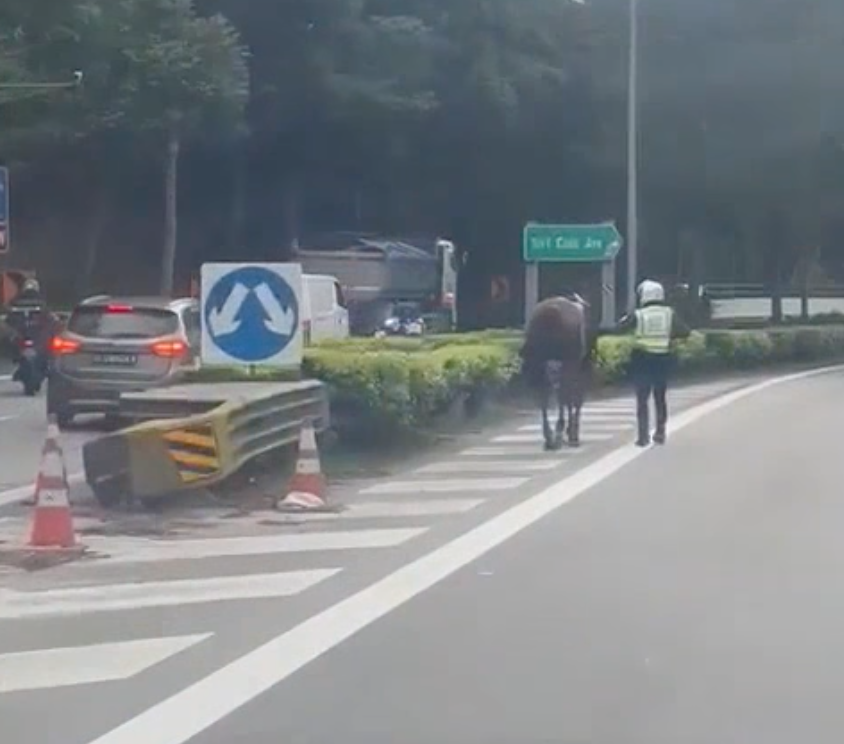 Although the caption of the video suggested that the horse had escaped from Singapore Turf Club, Mothership understands that the horse belonged to Bukit Timah Saddle Club instead.
"We are aware a horse belonging to Bukit Timah Saddle Club found its way outside of its stable and onto the roads briefly. It has since been safely returned to its stable," A Singapore Turf Club spokesperson said.
Mothership has reached out to Bukit Timah Saddle Club and LTA for more information.
More horse stories
Top photo via 
If you like what you read, follow us on Facebook, Instagram, Twitter and Telegram to get the latest updates.