The online mob can be a scary force to be reckoned with.
Following news of an angry man clashing with a security guard at his condominium, people have allegedly been harassing Ramesh, the man in question.
Apparently, he has received threatening calls since the incident blew up.
His personal information, such as photos and details of his workplace, investment bank JP Morgan, has also been circulated on social media and online forums.
In the midst of this chaos however, it appears that online sleuths have also turned up photos and details of another Ramesh, who also happens to be employed with JP Morgan.
Payslip purportedly belonging to Ramesh circulated
A photo of a payslip, supposedly belonging to Ramesh, was among the information being passed around online.
The payslip, belonging to a Managing Director working at JP Morgan, showed that the person earned a monthly pay of more than S$50,000, with an additional monthly allowance of more than S$10,000.
These details were also allegedly picked up by Chinese media.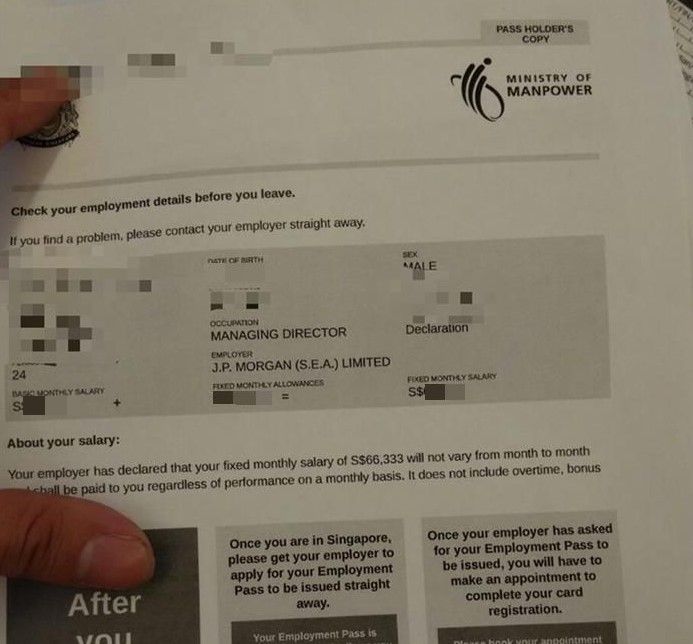 However, this turned out to belong to the wrong Ramesh, as the Ramesh in question apparently does not hold that position at the company.
LinkedIn profile of another Ramesh circulated
The wrong Ramesh's LinkedIn profile was also dug up and circulated by the online horde, the link to which was sent around online forums.
Photos of this particular Ramesh, purportedly from his LinkedIn profile, were also disseminated.
One photo had accompanying text that said "face of pariah dog".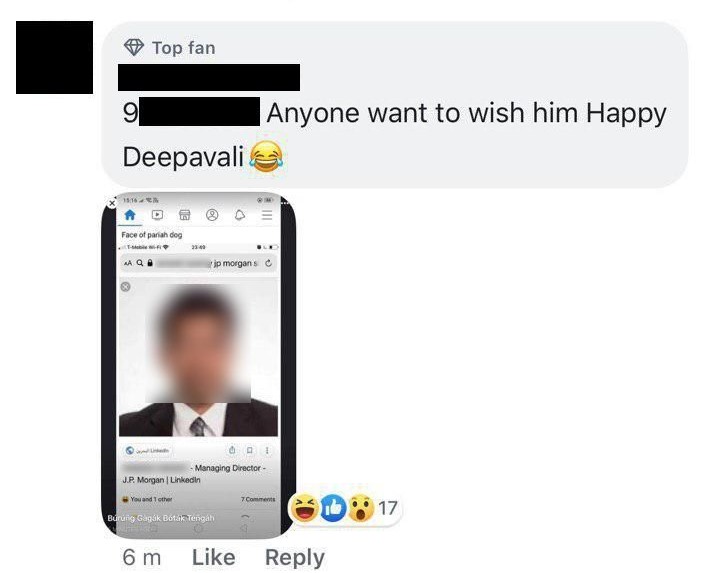 The poor wrongly-identified Ramesh's LinkedIn profile has since been taken offline, though:

Doxxing is very much illegal
Doxxing involves the publishing of someone's personal information, such as photos, contact numbers, addresses, full names and employment details, with the intention to harass.
According to the changes to the Protection from Harassment Act (POHA) passed in Parliament in May this year, it is a criminal offence to dox another individual.
Perpetrators of "doxxing" could face a fine of up to S$5,000 or a jail term of up to six months if the intention was to cause harassment, or 12 months if they intended to cause fear or provoke violence.
Related stories
Top photo via collated screenshots & Imgur photo
Content that keeps Mothership.sg going
---
❌?
Are young Singaporeans really lazy and apathetic?
??️
Do you agree that FOMO really isn't a thing?
??
Do yourself a favour and have a quickie please.
?✈️
Hell is an actual place on earth, and it's only a flight away.
If you like what you read, follow us on Facebook, Instagram, Twitter and Telegram to get the latest updates.