Everybody needs a Holiday Quickie at one point in their life.
And, no, we're not referring to that kind of quickie.
What's a Holiday Quickie?
We're talking about the much-needed getaway out of Singapore that you can only go for a few days because you've run out of money or annual leaves. Sobs.
But that doesn't mean your holiday has to be limited to often-visited destinations like Johor Bahru and Batam.
I, for example, just went for a relaxing Holiday Quickie to Kota Kinabalu for a weekend respite.
And I didn't even have to apply for leave.
Free Holiday Quickie worth S$1,200
Here's why you even clicked into the article: 50 lucky winners and their plus ones get to win a Holiday Quickie to Kota Kinabalu worth S$1,200, courtesy of AirAsia.
43 of these winners will win a pair of return flight tickets and an all-expenses-paid 2D1N trip on Oct. 19-20, 2019 (Saturday to Sunday).
Seven even luckier winners, on the other hand, will win a pair of return flight tickets and an all-expenses-paid 3D2N trip on Oct. 19-21, 2019 (Saturday to Monday).
Kota Kina- what?
Kota Kinabalu, also known as KK, is the state capital of Sabah, located in eastern Malaysia.
The coastal city is the perfect destination for people who enjoy:
Being active and trekking mountains (Mount Kinabalu is one of the highest peaks in Southeast Asia).

Eating lots of seafood and nua-ing at beaches.
And of course, I enjoyed going to KK because I am, unabashedly, person number two.
(Also, let's face it: A Holiday Quickie is supposed to be relaxing, no breaking of sweat allowed!)
Malaysia's own Maldives
Often known as the "Maldives of Malaysia", you can't go to Kota Kinabalu without going to one of the picturesque islands surrounding the city.
And this includes Manukan Island.
Just a 10-minute boat ride away from Jesselton Point jetty, Manukan Island boasts an Instagram-worthy beach.
Just take a look at how clear the water is: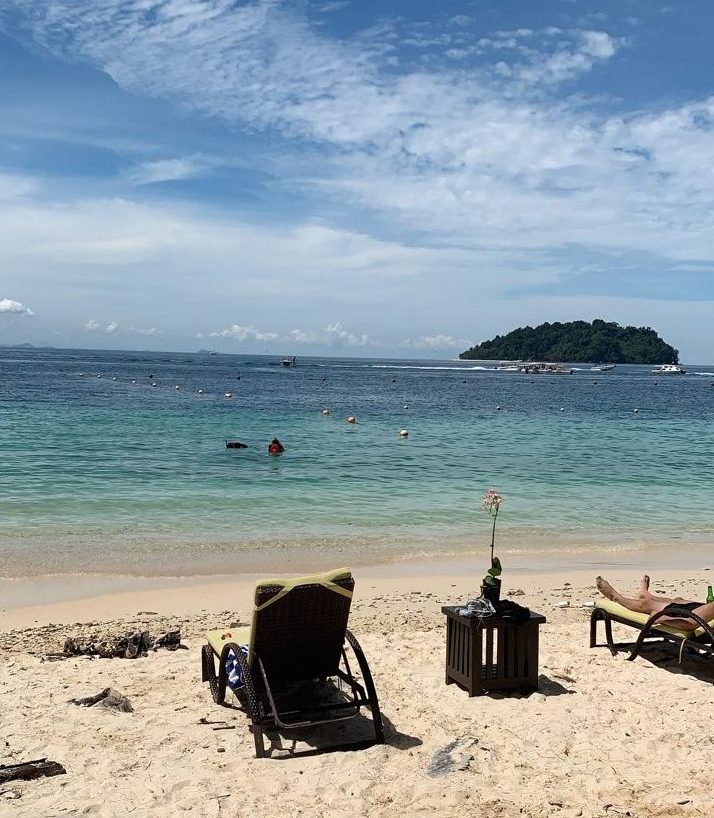 After you're done taking your shot for the 'gram, have a go at some of the activities offered.
You can rent a snorkel mask and a life jacket for RM10 (S$3.27) each and go snorkelling from the shores of the beach.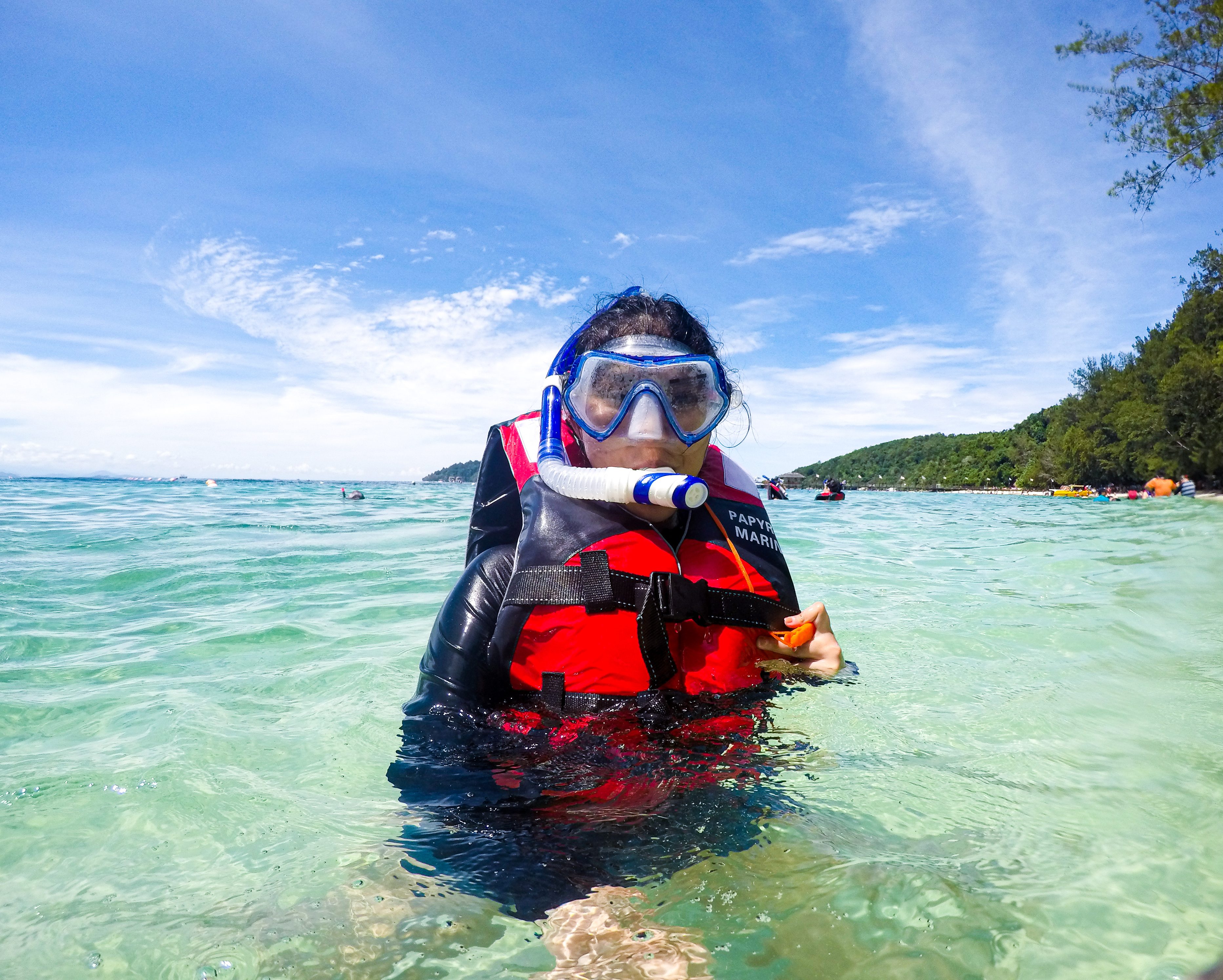 Be one with small ikan bilis-sized fish and look out for beautiful coral reefs.
If you're lucky, you'll get to swim among some clownfish too.
The adventure-seeking crowd can try parasailing above the sea for RM100 (S$32.71).
https://www.instagram.com/p/B3dxGDSjaZM/
There are also other water activities to indulge in like a jetski ride (RM100/ S$32.71) and scuba doo (RM280/ S$91.58).
White water rafting
If you're up for more adventure, there's always some white water rafting (from RM150/ S$49.08) in Kiulu River, which is an hour away from the city centre.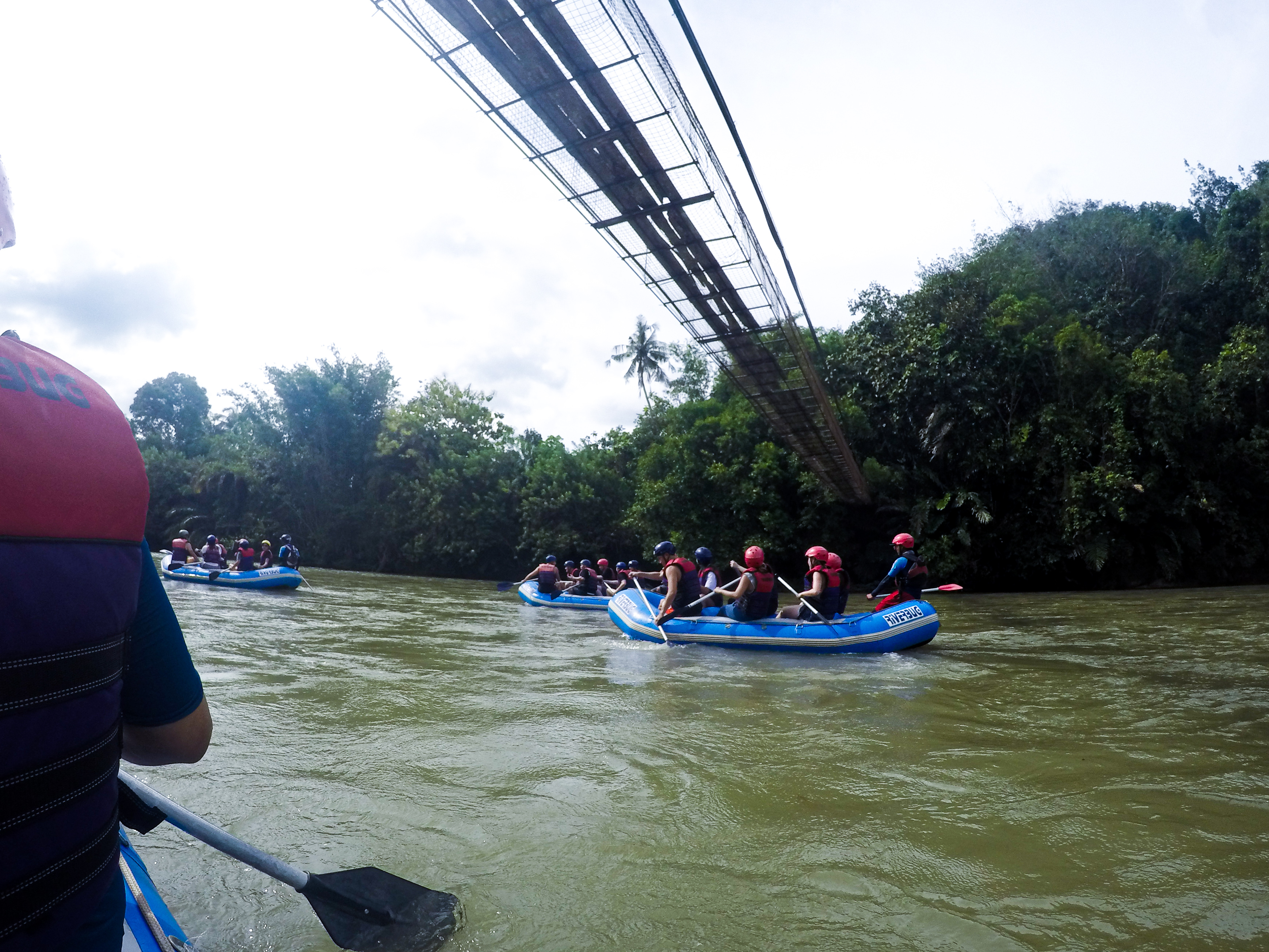 As the rapids are relatively calm, this activity is safe for children as young as three years old and swimming noobs like me, just as long as you have your safety gear on.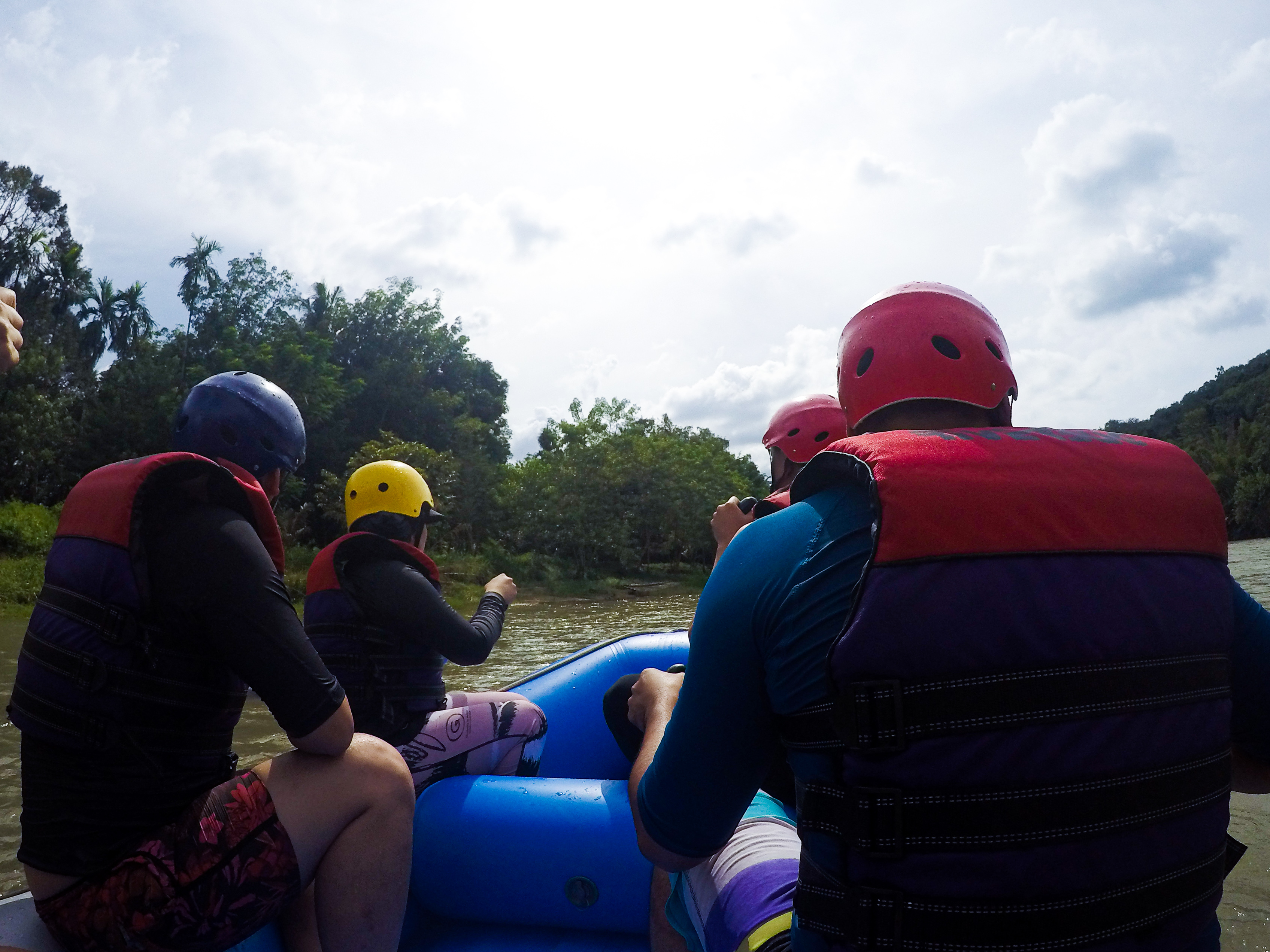 Depending on the rapids, the ride can take as long as one and a half hours.
You can even hop in for a quick, refreshing dip at certain parts of the river.
Shop like the locals
If water sports aren't up your alley, some retail therapy at the Gaya Street Sunday Market should perk you up.
As its name suggests, the pasar malam-style market is open only on Sundays.
It has many things to offer from local items like Sabahan batik: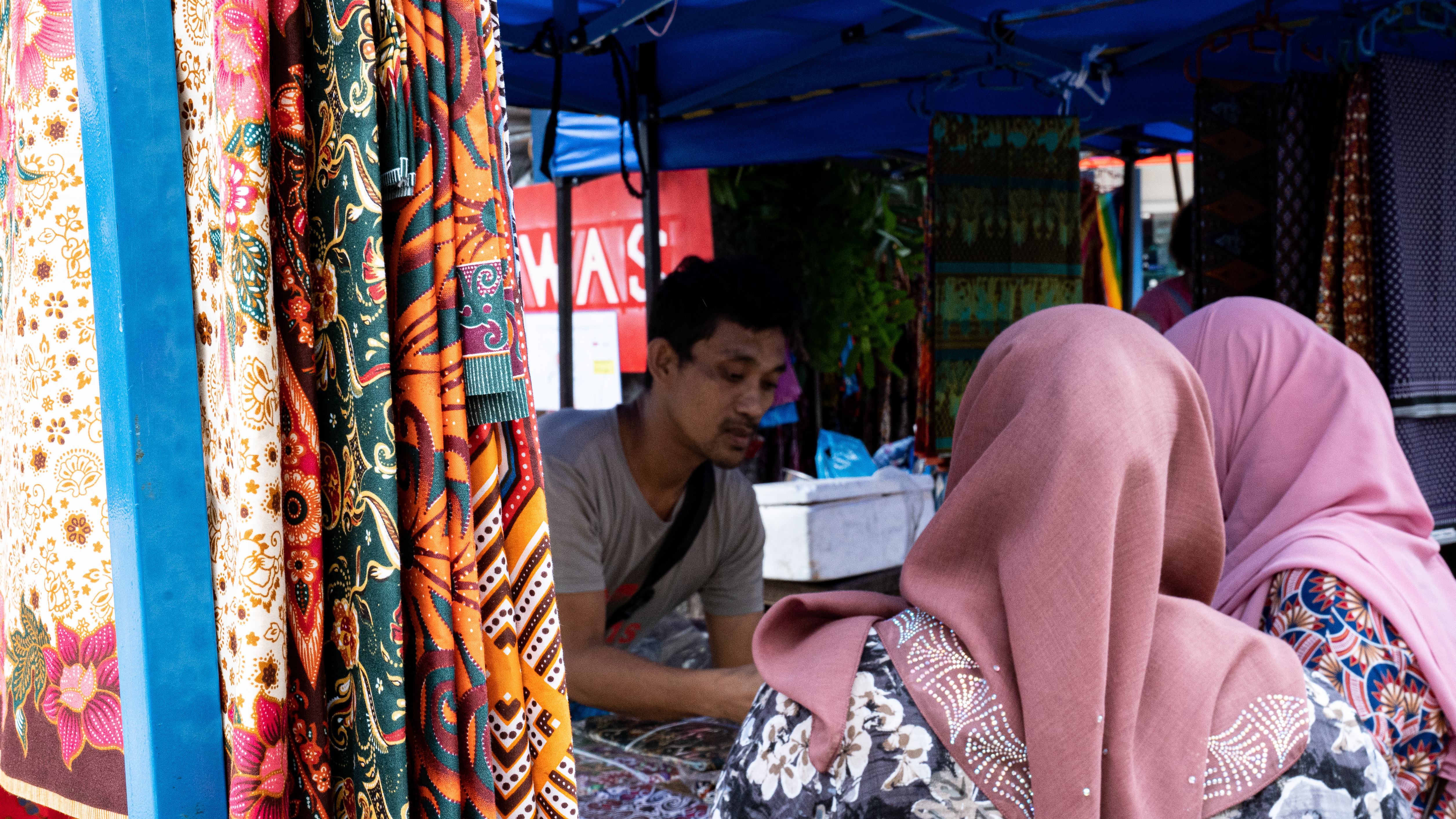 To juicy fruits like the mangosteen and duku langsat.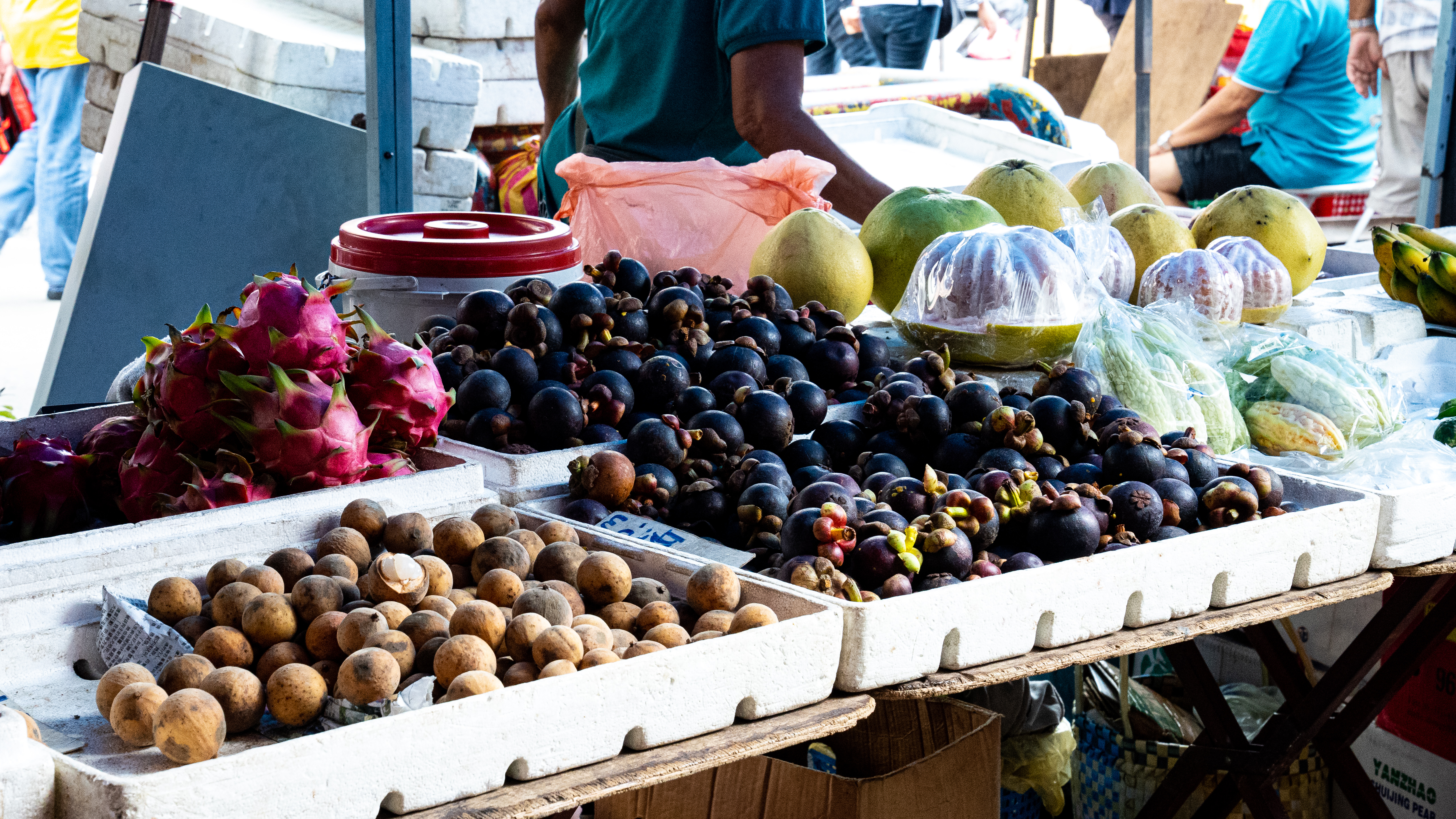 Don't forget to bring a piece of Kota Kinabalu home with some souvenirs too.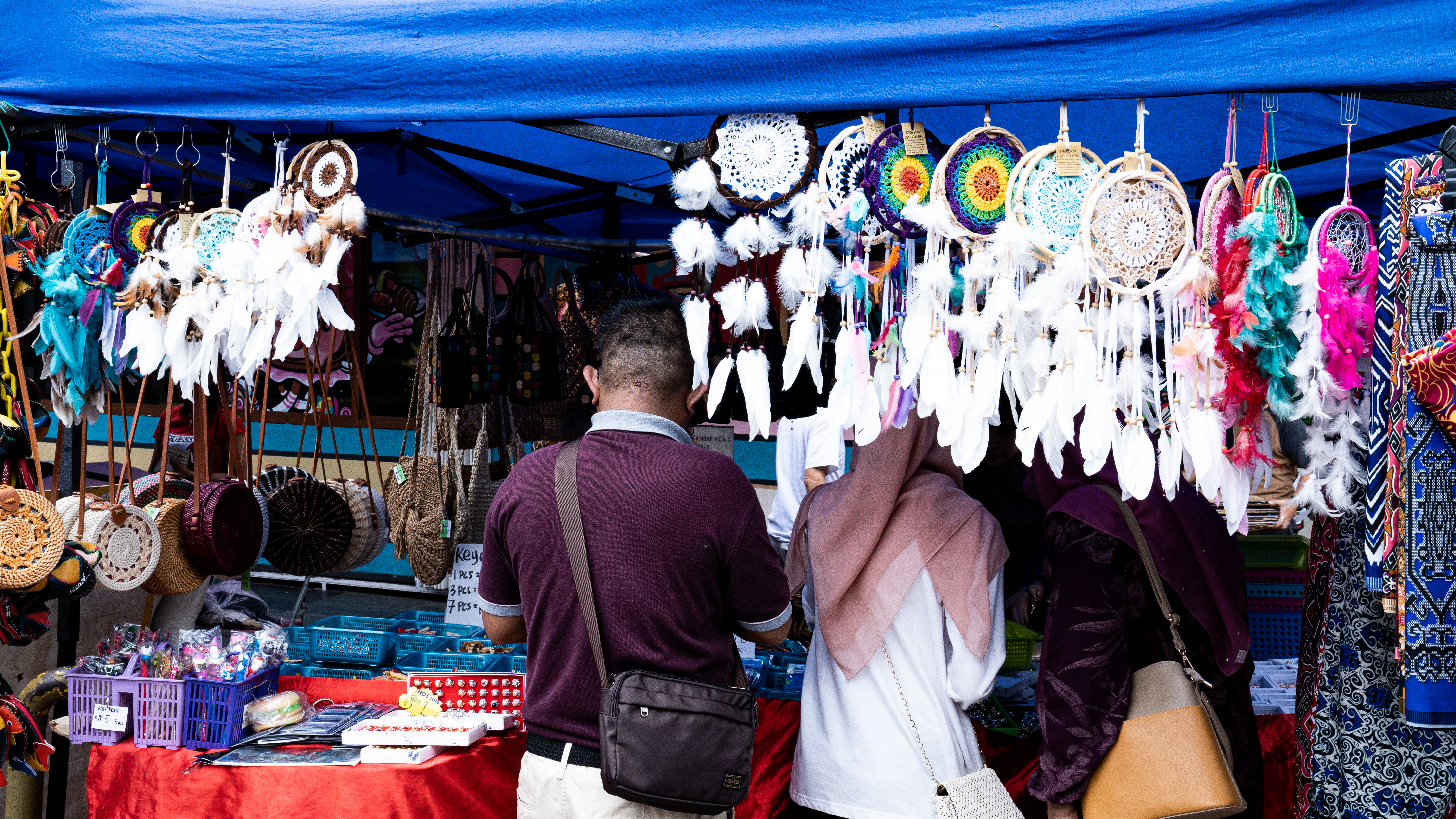 Do come early though as Gaya Street only opens on Sunday mornings until early noon.
Local delicacies
And while you're still at Gaya Street, don't forget to drop by Kedai Kopi Yee Fung for some local delicacies.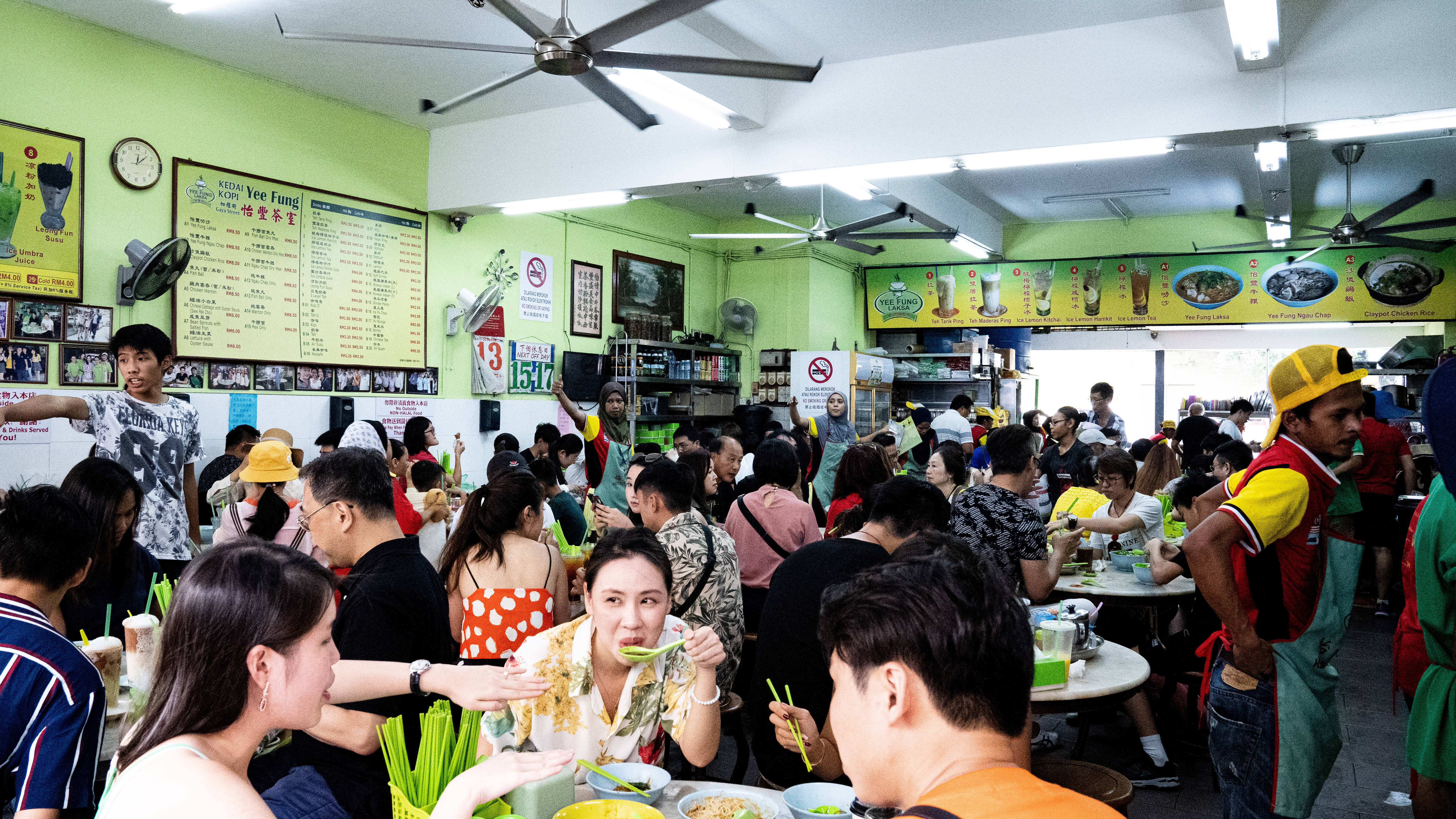 Don't be intimidated by the large crowds and order-shouting servers because their specialty, the Sabahan laksa (RM8.50/ S$2.78), is to die for and very quickly served, if I might add.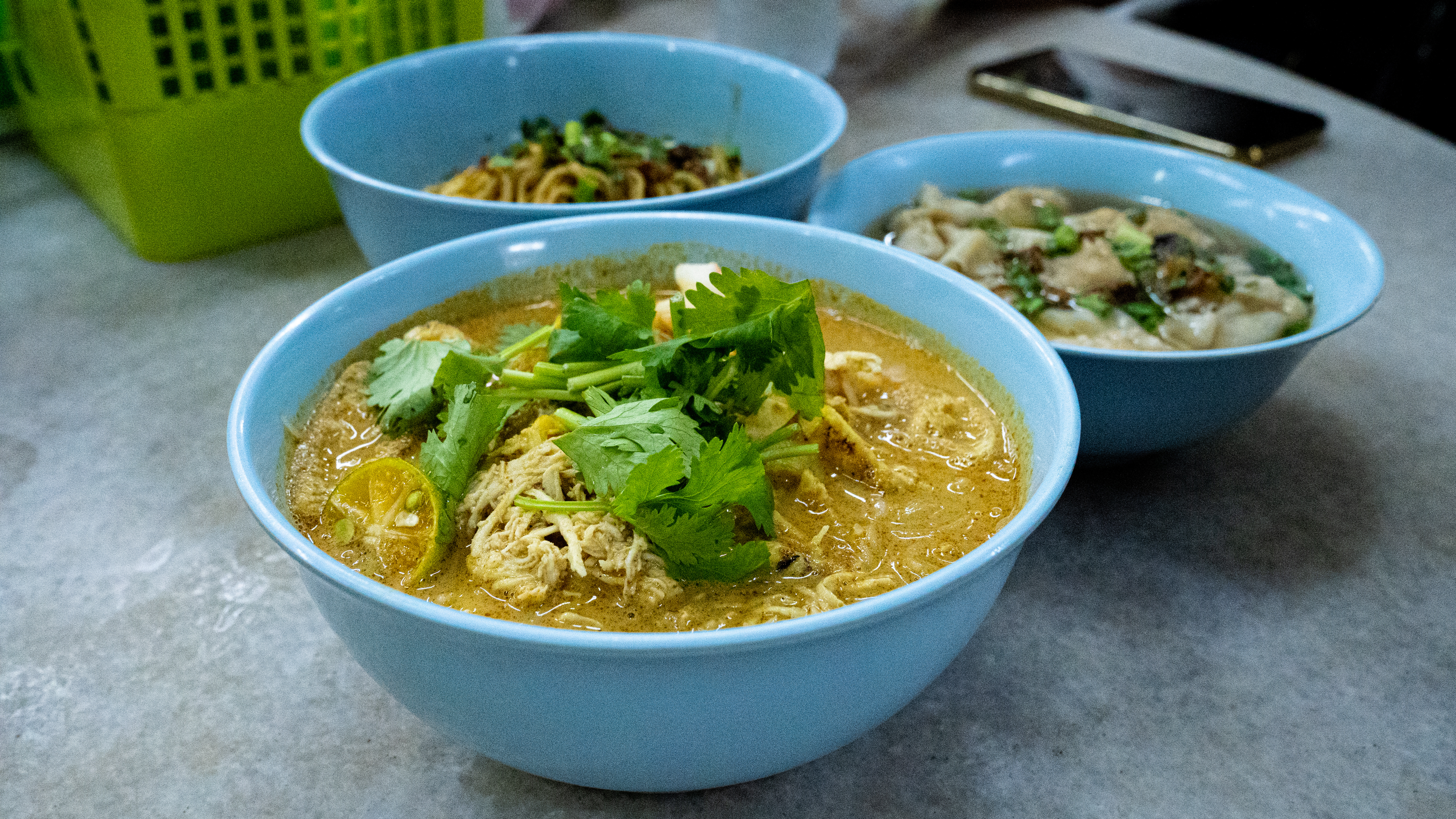 Topped with shredded chicken and some prawns, the laksa at Yee Fung is creamy, slightly spicy and has just a hint of sourness to it.
Delicious.
Cafes at Australia Lane
Why stop at laksa?
Just a few blocks away is Australia Lane, a street that houses a bunch of nice cafes.
Take, for example, October Coffee House.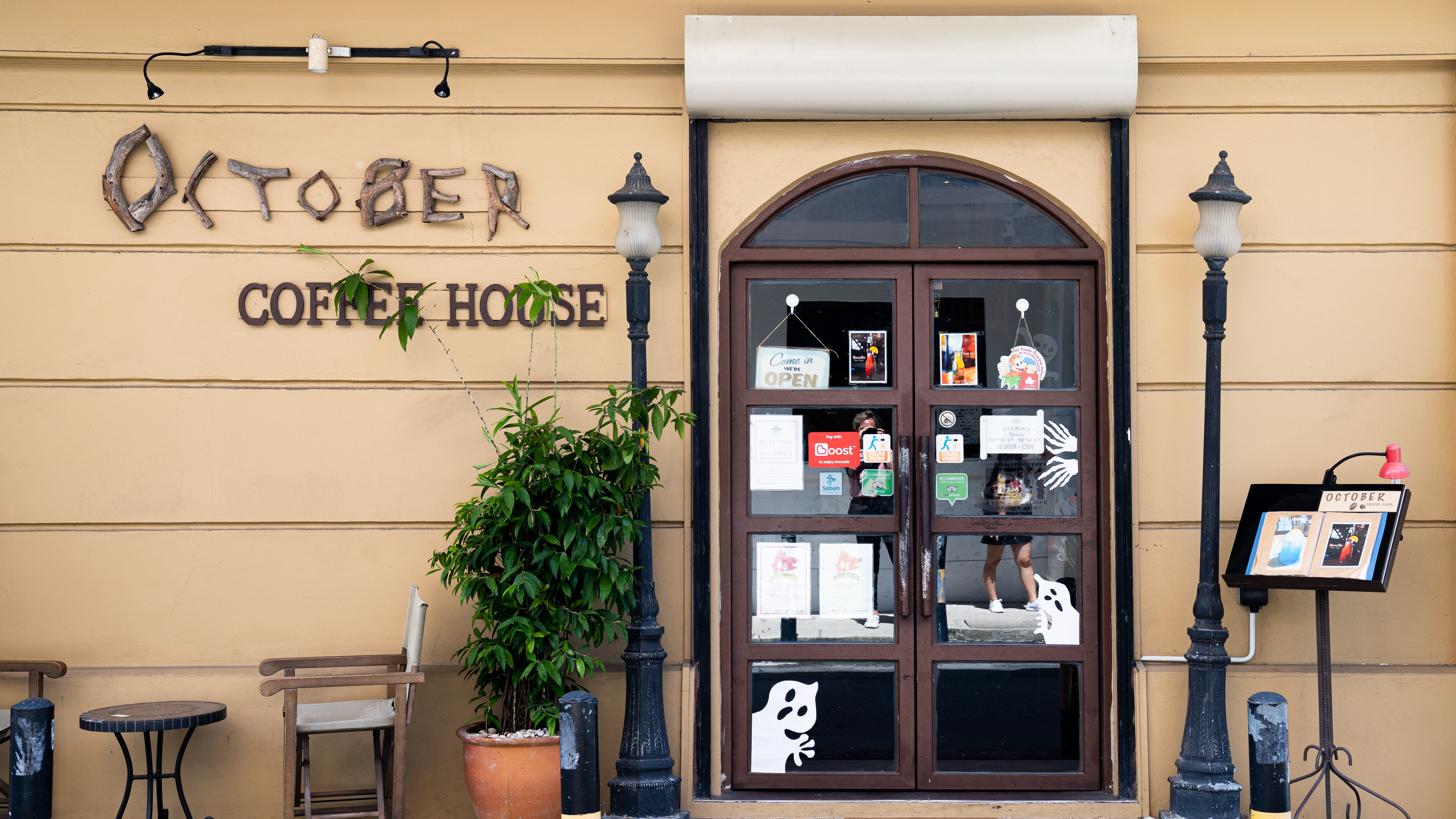 Reminiscent of a winter cabin, October Coffee House has a nice little upper deck overlooking the entire cafe.
We recommend the basque burnt cheesecake (RM10/ S$3.27) to go along with your drink of choice.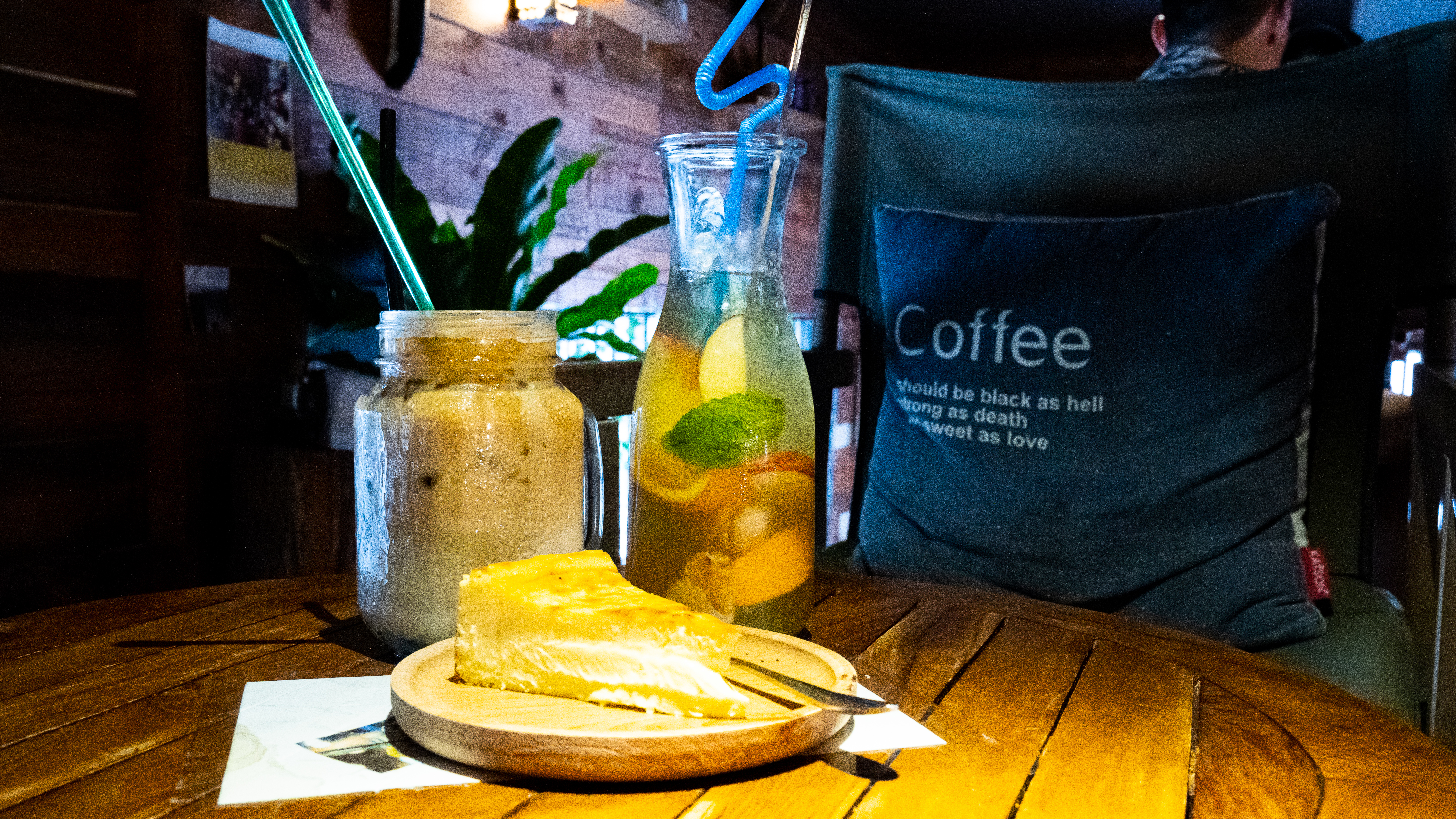 There are other cafes in the area including Biru Biru that looks traditional on the outside.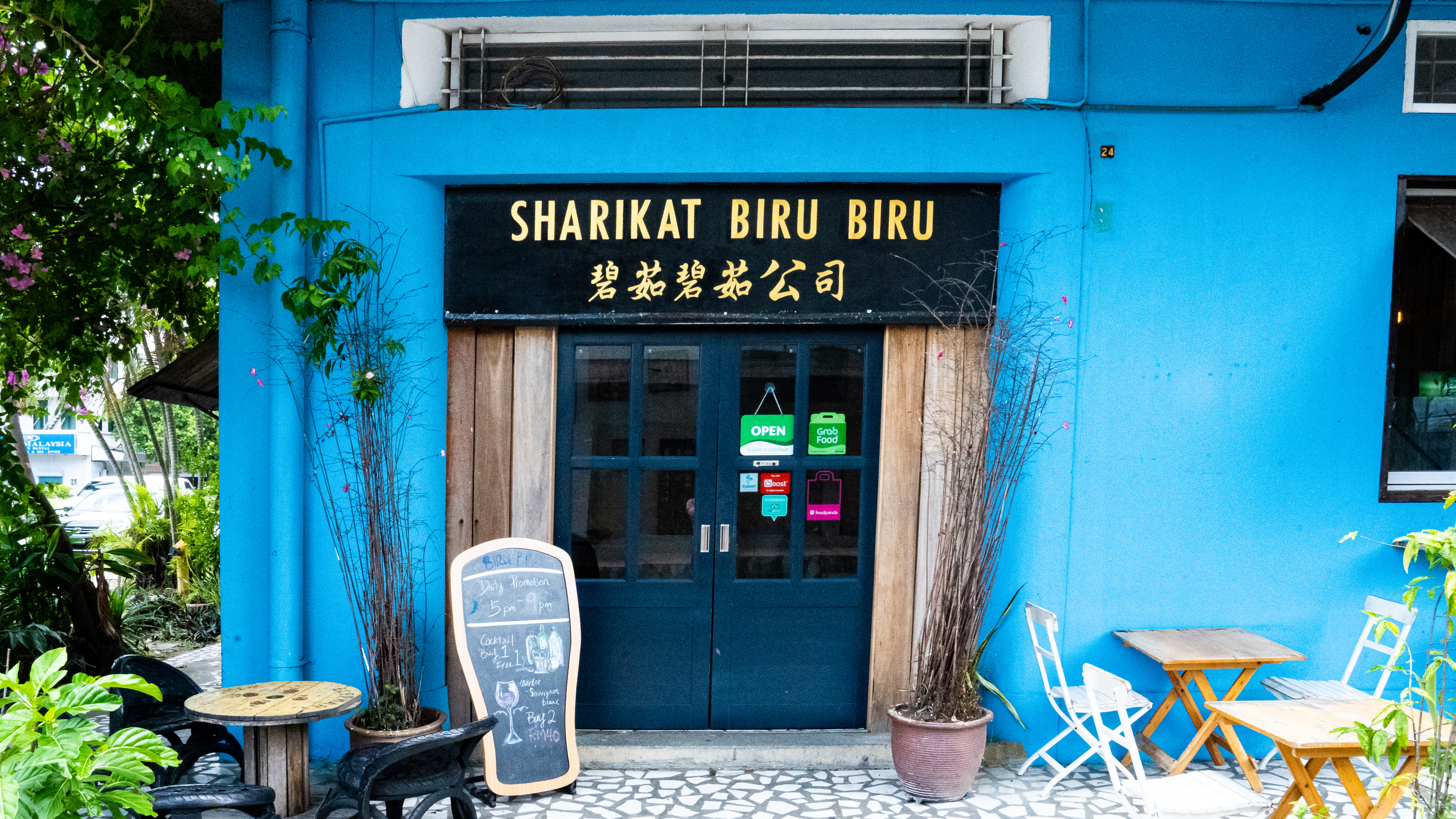 And pretty sleek on the inside: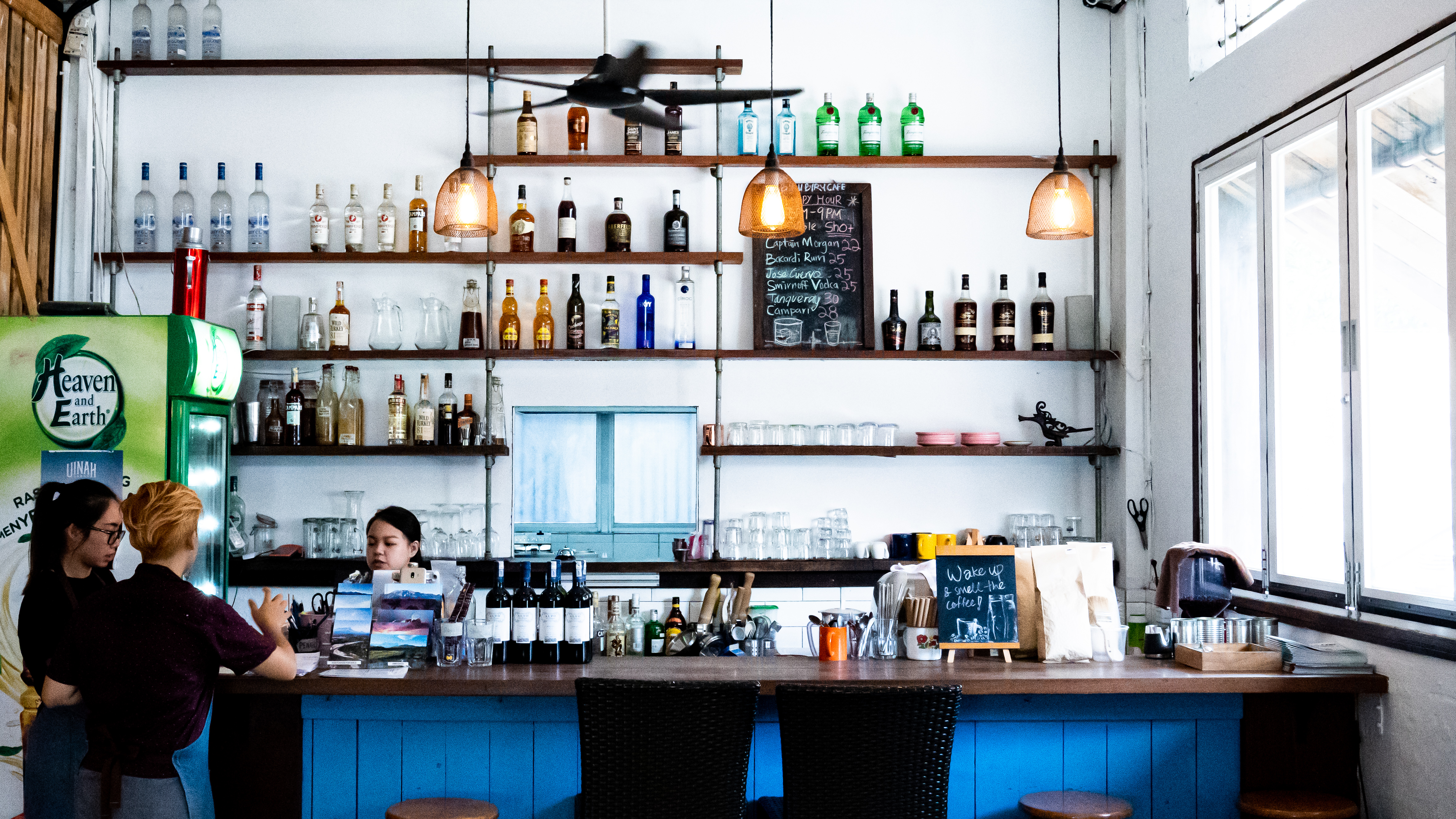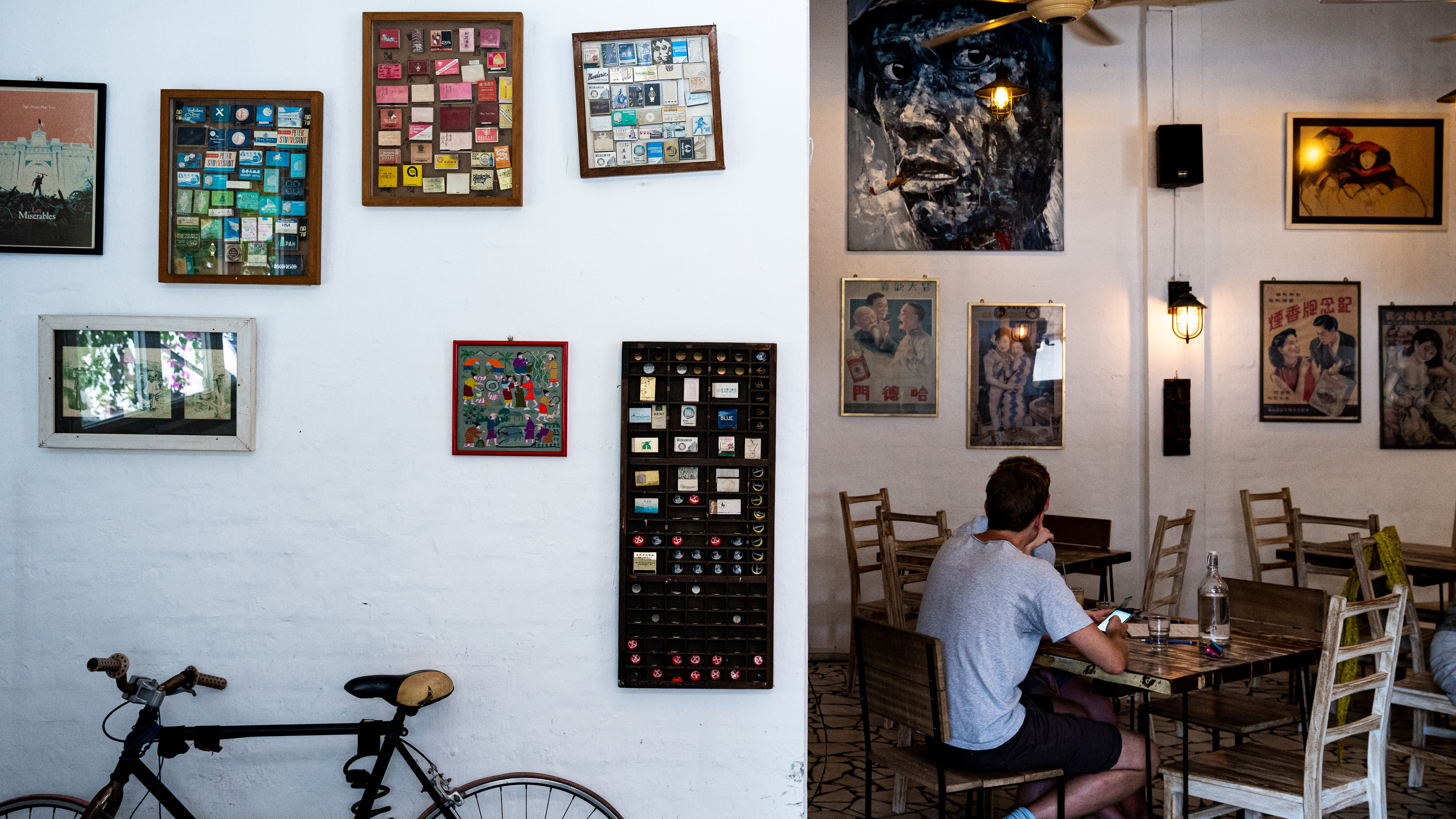 Paddlepop sunsets
Are you even in Kota Kinabalu if you're not sunset gazing?
Kota Kinabalu has one of the most breathtaking sunsets you'll ever see, hands down.
Here's one that we got from the deck of the North Borneo Cruises after a nice buffet dinner: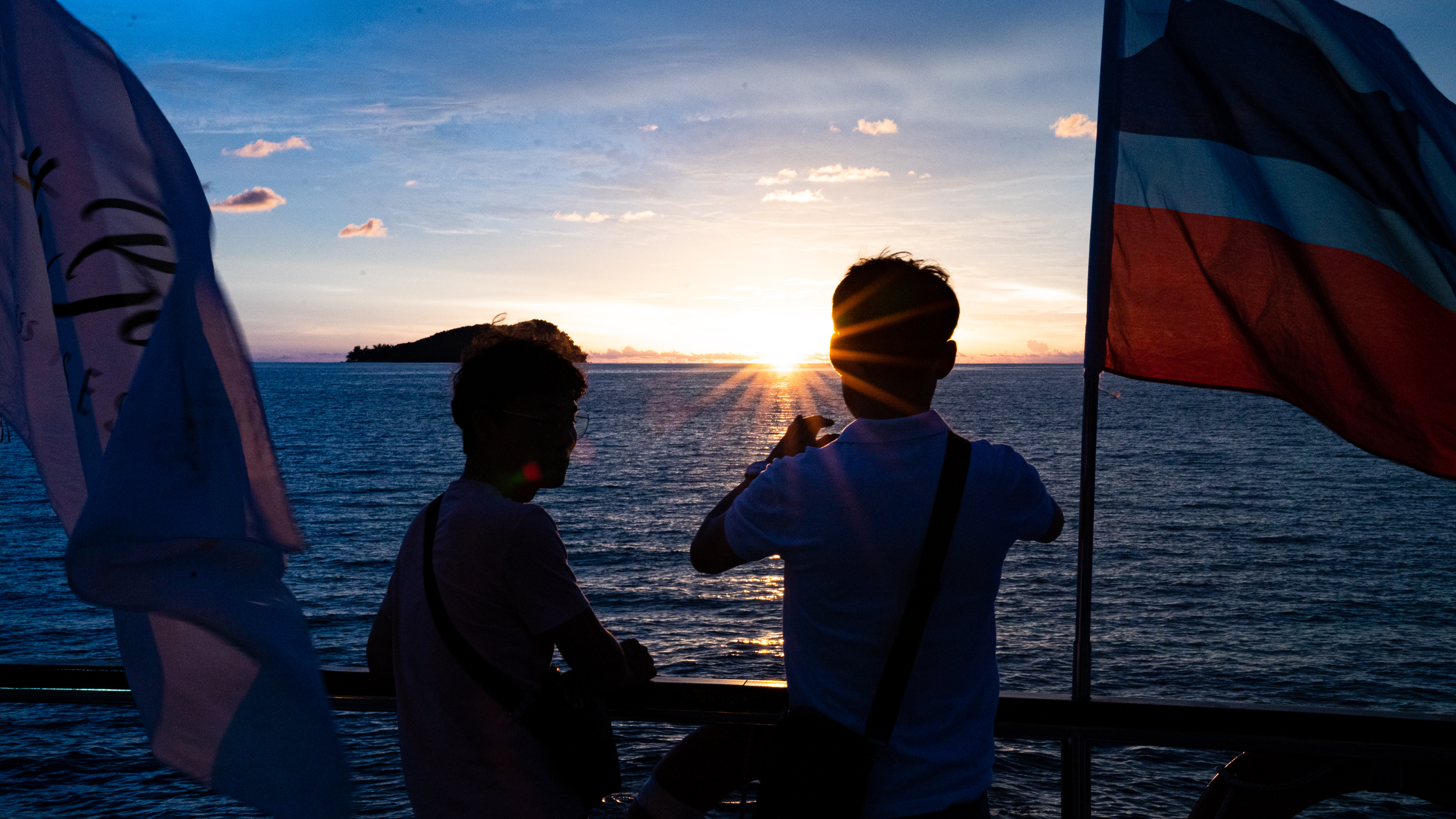 And here's another breathtaking one we got from the rooftop bar of Le Meridien Kota Kinabalu (a Marriott Group hotel):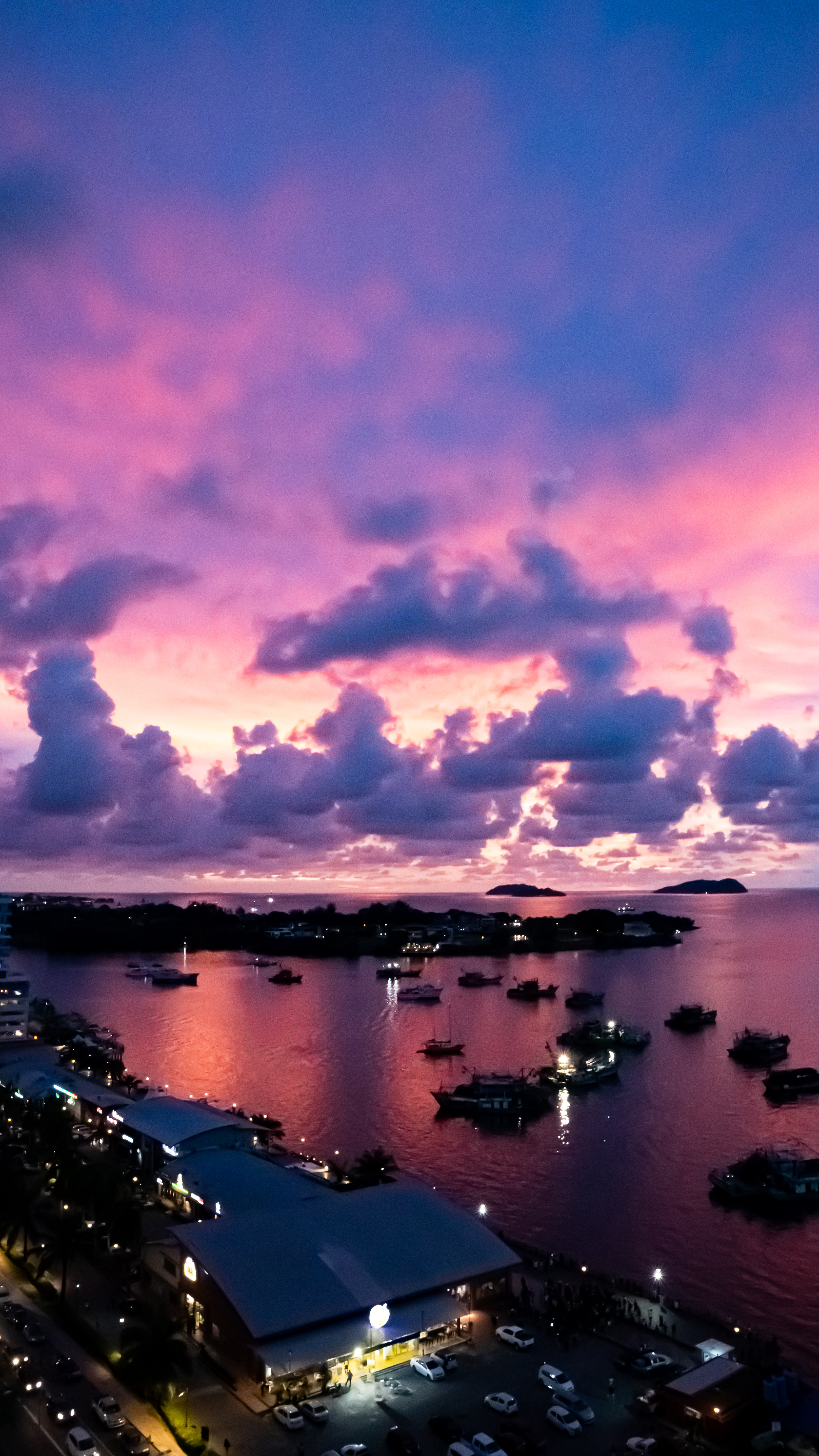 Simply breathtaking.
If you want to catch the sunset, do note that the sun sets earlier here at about 5:30pm!
How to win?
Excited to go to Kota Kinabalu yet?
You can get your chance to go on an ALL-EXPENSES-PAID Holiday Quickie by participating in AirAsia's biggest giveaway right here on Oct. 17, 2019, at 6:30pm. (Registration is open now!)
The winners, of course, will be chosen at random.
May the Holiday Quickie odds be ever in your favour.
UPDATE: For those who missed the giveaway but would still like to go for a Holiday Quickie, AirAsia will be holding a 72 HOUR SALE (from SGD 1*) on airasia.com and on the AirAsia mobile app, so you can book a Holiday Quickie too!
1. Booking period: Oct. 18 to Oct. 20, 2019
2. Travel period: From Oct. 22, 2019 to Apr. 28, 2020
*Terms and conditions apply. Advertised base fare excludes airport taxes which starts from SGD 50.
This sponsored article by AirAsia made the writer crave for another Sabahan laksa.
If you like what you read, follow us on Facebook, Instagram, Twitter and Telegram to get the latest updates.