If you have visited far-flung Scandinavian countries such as Norway, you've likely been one of those gushing to your friends all about the perfectly frosty weather and perhaps the northern lights.
For those who might be less familiar—Norway is located in Northern Europe, and occupies the western half of the Scandinavian peninsula, which the Nordic country shares with Sweden.
Lying right beside the Arctic Ocean, much of Norway is mountainous, and the country has an extremely long coastline including some 50,000 islands, according to Britannica.
And although it has a similar population size to Singapore of over five million, Norway is nearly 450 times bigger than the little red dot.
Having said that, Norway is much more than that—the country is rich in culture and history, and has its own quirks that make it worthwhile to travel over via a 14-hour flight (via Singapore Airlines and its partner airlines). 
And if you're interested in visiting the Scandinavian country some time soon, here are eight fun facts about Norway.
Norway introduced salmon sushi to Japan
When you think salmon, most of you probably think sashimi from Japan. But did you know that the Norwegians were the ones who introduced salmon sashimi to the land of the rising sun?
In the 1970s, Norway began commercial salmon farming. But as seafood consumption started decreasing, Japan was then identified as the perfect new market to export Norwegian salmon to.
An extensive marketing campaign —Project Japan—was then started to convince sceptical Japanese on the virtues of eating raw salmon. Back then, the salmon Japan fished from the Pacific Ocean contained parasites and could not be eaten raw, in contrast to Atlantic-farmed Norwegian salmon which had no parasites.
It was only after 20 years that demand for salmon sushi took off in Japan, after much effort, advertisements and endorsements by celebrity chefs on national TV. Without Norway, salmon sushi would have never existed.
So if you're visiting Norway anytime soon, salmon is a must-try dish, along with their first-class seafood. To experience their seafood at its freshest and finest, visit a Norwegian fish market (like the Ravnkloa market in Trondheim) or a restaurant at a coastal town like Frøya.
Additionally if you're still craving some salmon sushi and fine cuisine, you can check out Sabi Omakase in Stavanger city, which serves sushi so good and exclusive, it has one Michelin star.
Some IKEA furniture is named after places in Norway
IKEA is pretty much everyone's go-to retail shop when it comes to shopping for new homeware or furniture. And even though it's pretty well-known that the brand hails from Sweden, you might be surprised to know that it has some ties to Norway too.
If the hard-to-pronounce and sometimes slightly incomprehensible names of IKEA furniture sometimes baffle you, that's because their beds, wardrobes and hall furniture are actually named after locations in Norway like Asker and Klubbo.
The reason behind this weird taxonomy is because the founder of IKEA, Ingvar Kamprad, is dyslexic. Due to this learning disability, Kamprad believed that naming the furniture after real life places, things in nature, or even animals would help him remember it easier.
Therefore not only are some furniture named after locations in Norway, IKEA rugs are named after places in Denmark, while bed textiles are named after flowers and plants. 
So if you've got that Ulsberg side table in your bedroom and are curious as to what its namesake looks like, just take a trip to the small village itself.
Or if the curve and design of IKEA's minimalistic yet functional Scandinavian furniture has captured your interest, take a trip down to Norway's many art museums (such as the contemporary Astrup Fearnley Museum) to admire the country's diverse art and design scene.
Norway has free tertiary education
Norway is one of the Nordic countries—among Sweden, Finland, Denmark and Iceland—that offers free tuition at public universities. And not only is it free for its own citizens, but for international students too.
Comparatively in Singapore, tertiary courses, with the exception of the more expensive medicine and dentistry courses, average over S$8,000 per year.
Norway is thus one of the world's most educated countries, ranking at number three.
If your interest in travelling to Norway for school exchange, or even just university, has been piqued, perhaps take some time out from your studies to see the sights too.
Norway has vikings
The fearsome Vikings originated from what is now Norway, Denmark and Sweden. The Vikings were Norse seafarers that dominated trade from the 8th to 11th century.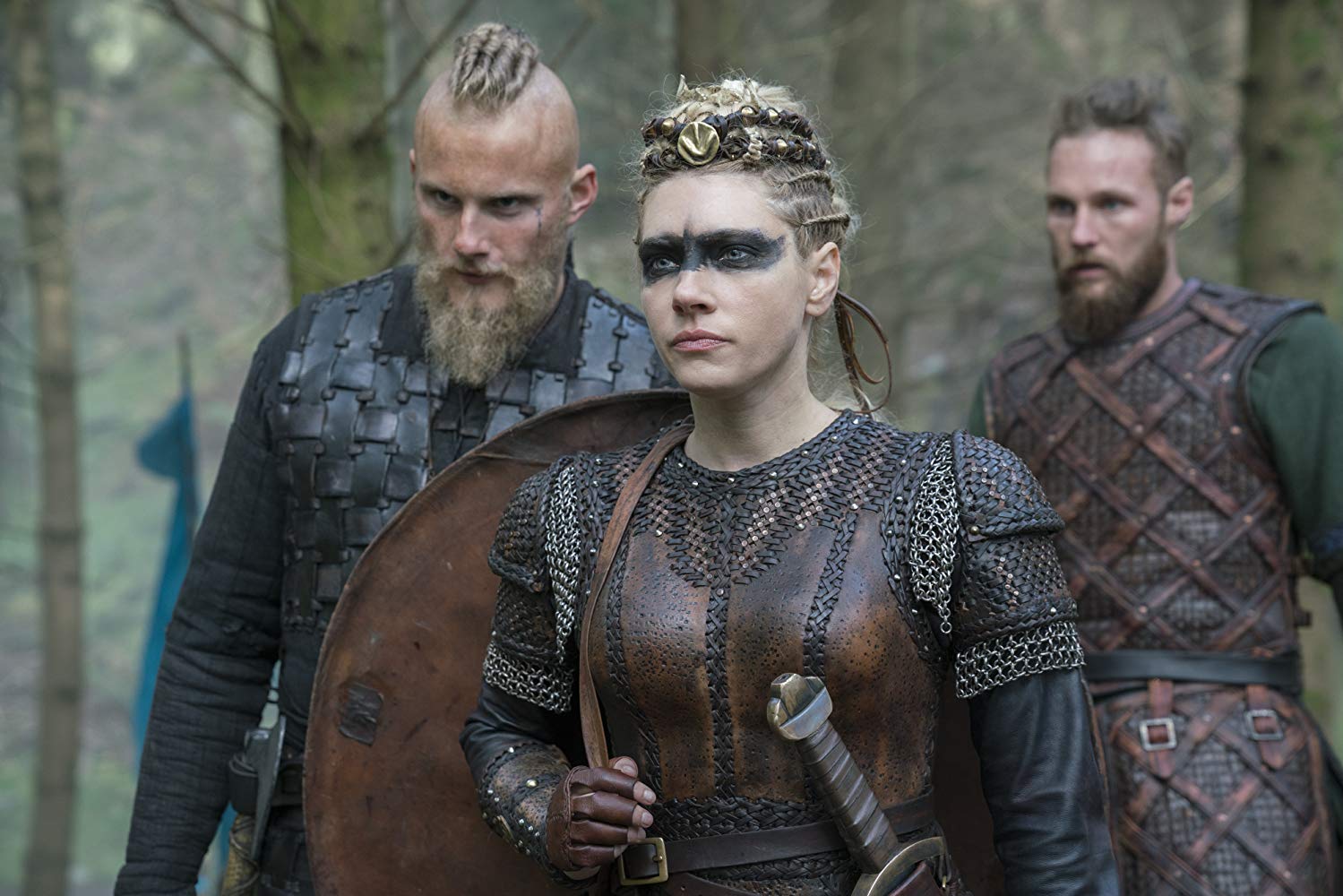 Contrary to popular belief, not all Vikings were pirates. Most were merchants and farmers. Vikings were known to be ruthless and violent, and the seafaring ones were known to raid coastal settlements and kidnap people as slaves. But the Dark Ages was also a pretty brutal period of time.
It is however, inaccurate to think of Vikings as merely barbarians. The Vikings produced their fair share of traders, artists and even explorers, such as the famous Viking explorer Leif Erikson, the first European to set foot on North America, even before Christopher Columbus.
Norway's Viking heritage has now become much of a tourist attraction, with Viking museums, monuments and tours sprouting up across the country. If you're curious, there's a Viking Ship Museum in Oslo you can visit, displaying the best preserved Viking ships and tombs.
Or if you're really looking to immerse yourself in Viking culture, the authentic Viking village in Njardarheimr, Gudvangen might be your cup of tea. There, you can take part in a guided tour and interact with real life Vikings who retain the olden-day Viking lifestyle.
Norway's king married a commoner
Norway is one of the countries in the world that still has a monarchy, and the story of Norway's current king and queen could not have been more fairytale-like.
The current king Harald V married Queen Sonja Haraldsen who was born to a clothing merchant. In 1959, the pair met at a party organised by a mutual friend, and subsequently fell in love. Coming from such different backgrounds, the couple had to keep their relationship a secret. Back then still the crown prince, Harald V was highly discouraged to marry a Norwegian commoner, with many, including his parents, believing that he should marry a lady from a royal family.
Harald V however, was stubborn, and instead vowed to remain single for life if he was unable to marry the love of his life, Haraldsen. Only after nine years did the couple receive blessings from the royal family and got married in 1968. The old King Olav V died in 1991, and Harald V succeeded to the throne as the sixth Norwegian king.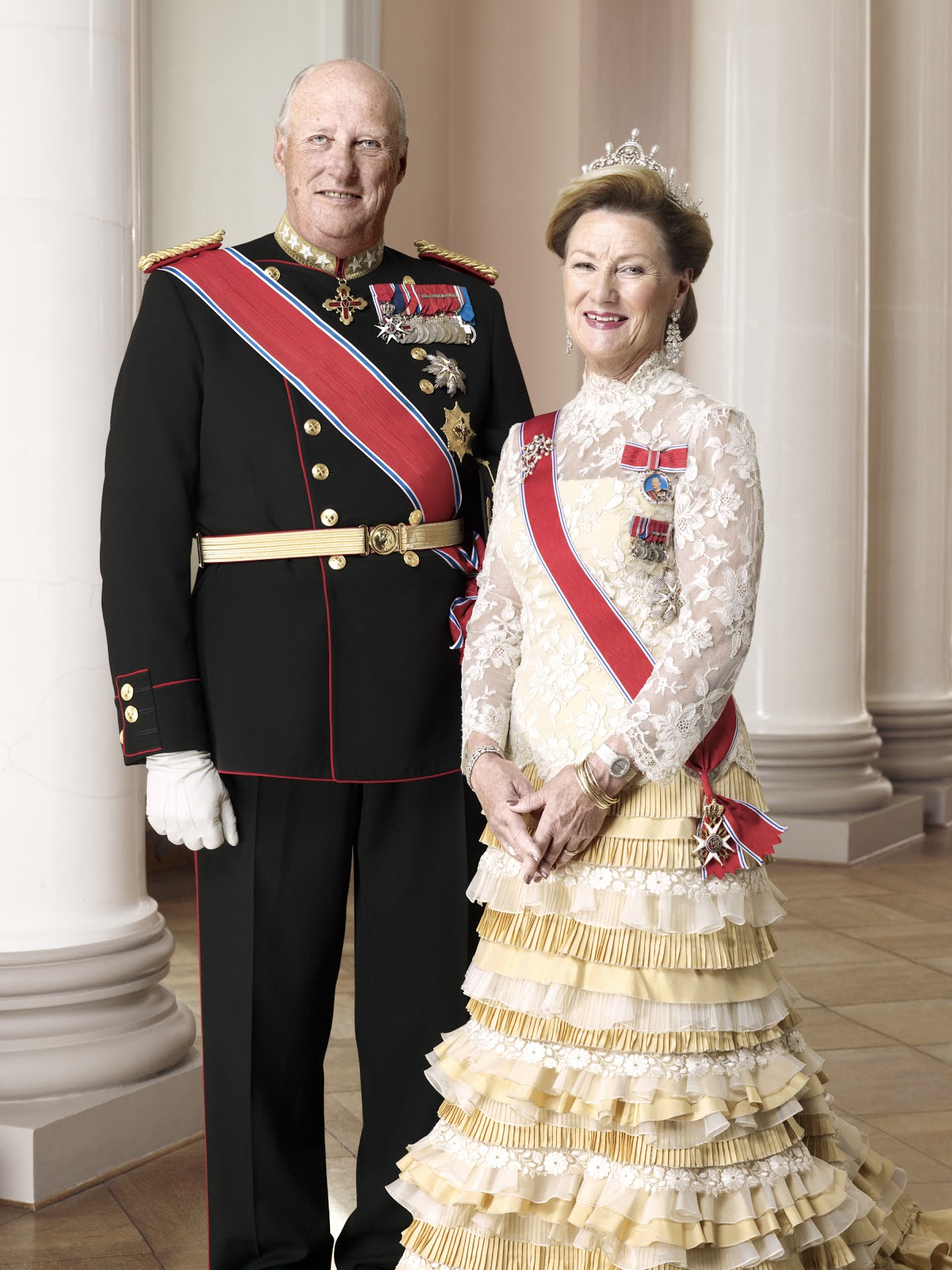 Awww.
And if you and your partner truly want to bask in the romantic atmosphere after hearing this story of true love, take a trip down to Oslo, Norway's capital, where you can join a guided tour of the royal palace.
The palace is open to the public during summer, and tickets are available from Mar. 1 every year.
Norway has a village called "Hell"
If any friend ever asked you to "go to Hell", you can visit Norway and safely say you literally did.
In Norway, there's a tiny village of 1,600 people, with the same name as the fiery netherworld. 
Incidentally, it isn't named after the home of Satan, but instead refers to the Old Norse word hellir, which "overhang" or "cliff cave". Currently, a homonym of the same word means "luck".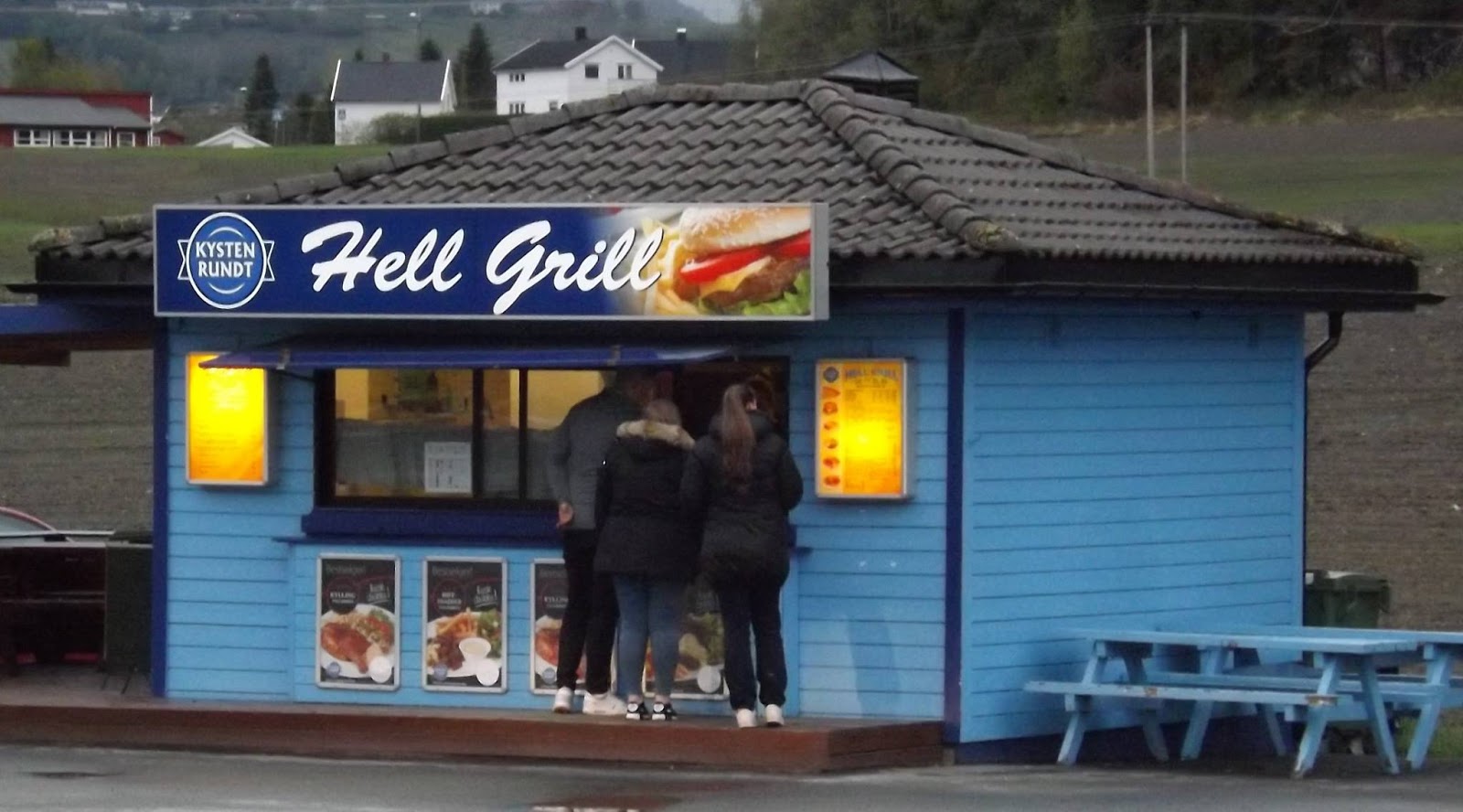 Aside from the name, which made the small place somewhat of a minor tourist attraction, Hell is also famous for hosting the annual "Blues in Hell" festival, where blues lovers all over Europe congregate in the village.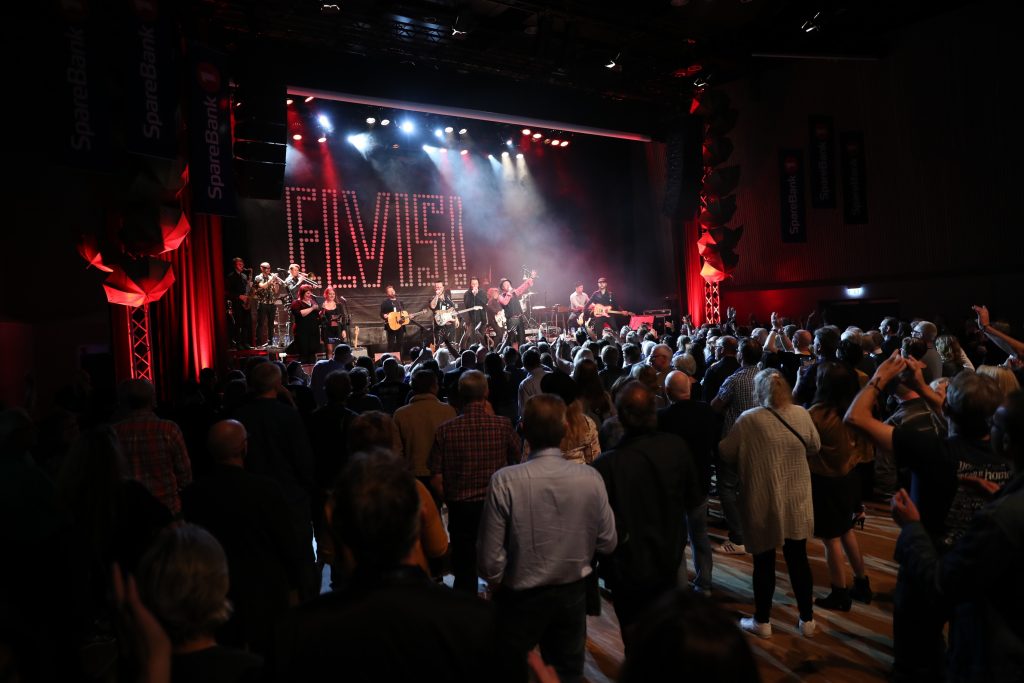 There's also a large church in Hell—pretty ironic.
Norway tops the world at Winter Olympics
Norway is insanely good at the Winter Olympics.
Thus far, it has won more medals than any other nation since the very first Winter Olympics in 1924—330 in total. The country mainly dominates in sports like cross-country skiing and speed skating.
This should come as no surprise, given that Norway has plenty of long, snowy trails and athletes undoubtedly have plenty of places to practice at. Norway also attributes its success to cultivating their young to have a natural love for sports.
If you fancy trying your hand at some winter sports yourself, Norway has plenty of top-notch skiing resorts—125 in the country, to be specific.
Here's a list of the top 10 ski resorts in Norway so you can slalom down those snowy slopes.
Norway is a champion for sustainability
Lastly, Norway is a global leader in sustainability as well. 98 per cent of its electricity production comes from renewable energy sources, with hydropower comprising the bulk of this proportion. The country also uses thermal and wind energy as well.
Additionally, the Scandinavian nation currently has the world's highest number of electric cars per capita—17.6 per cent of cars registered in the nation were electric cars, while 33.8 per cent were hybrid. This means over half of the country's cars run on more sustainable energy sources.
Norway is also on its way to ban the sale of fossil-fuel based cars by 2025.
If these facts and tidbits of information have piqued your interest and you're whipping out your phones and laptops to book the next flight to Norway, here's some good news.
Oslo is now accessible via Copenhagen, Munich or Frankfurt with Singapore Airlines and its partner airlines.
Time to pack your bags to check out some Vikings, spot some reindeer, and of course, view the northern lights.
This sponsored article by Singapore Airlines makes the author want to take emergency leave and jump on the first plane to Norway.
Top photo from Life in Norway
If you like what you read, follow us on Facebook, Instagram, Twitter and Telegram to get the latest updates.