Hong Kong protests have entered their 11th week and there are no signs of slowing down or stopping.
Tensions between the police and protesters have been well-documented, with accusations of police infiltration among the protesters, and Hong Kong counter-terrorism police admitting to disguising themselves to nab protesters.
At some point, the police-protester dynamic was bound to see yet another subtle change in this extended protest.
And it appears that point might have arrived.
Woman police
A woman seen wearing the vest and helmet of a Hong Kong police officer has become the talk of the Special Administrative Region overnight.
Photographed in casual wear, the woman was seen on camera during an Apple Daily Facebook live video on Aug. 18.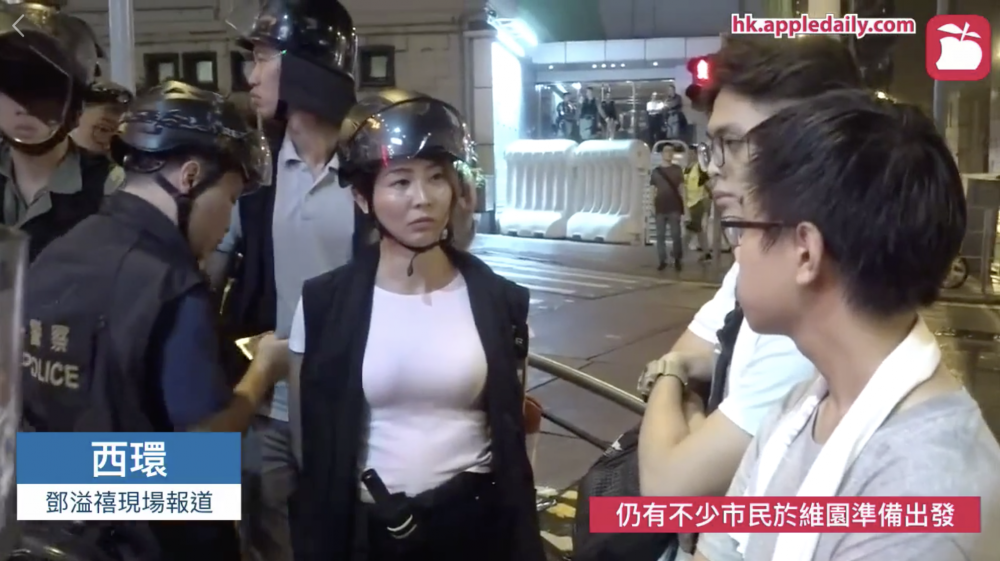 Other photos of the purported officer soon spouted up online.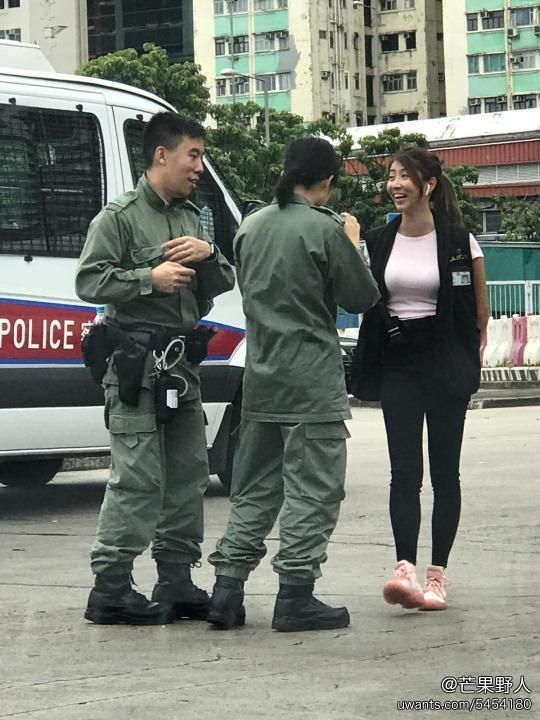 Standing outside the Western Police Station in Sai Ying Pun, the woman was at that time checking the identification of three younger men, and appeared to have been taking down their particulars.
The three men had been earlier stopped by a group of riot police.
However, it is not known when exactly this incident took place.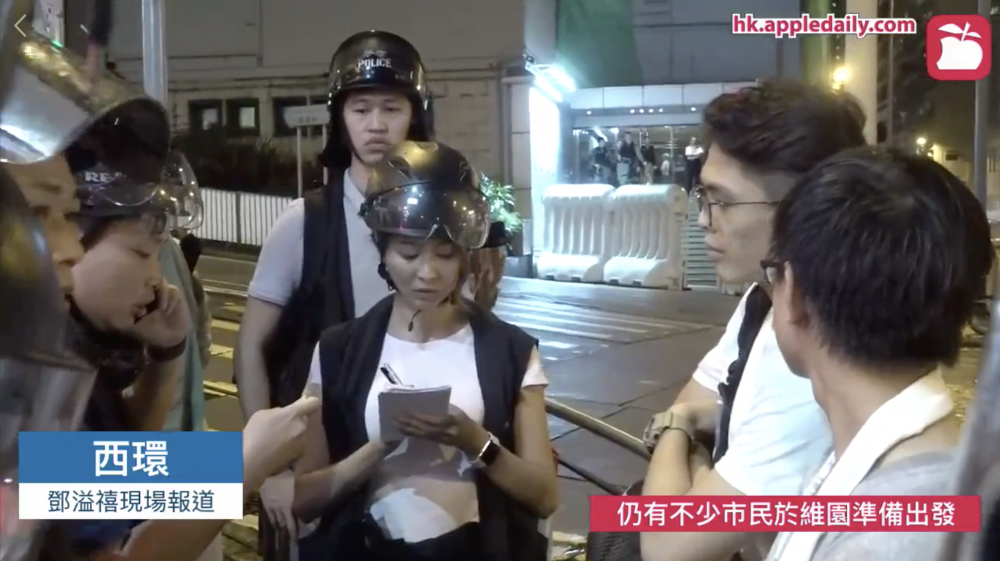 Surge in popularity
The woman soon gained much popularity among Hong Kong's internet users, prompting instant responses on the live video feed.

Translation: White t-shirt plus vest = Madam

Comments on her Instagram
Online sleuths then quickly unearthed an Instagram account supposedly belonging to the woman in the video.
This prompted Hong Kong internet users to leave comments on the recent photos.
Translation: "Originally I don't support the police, but now I do."
Translation: "Freaking hate the police. I'll only make [heart eyes emoji] at madam."
Translation: "I like this one the most, mature and seductive."
The account currently has over 27,000 followers.
Not all messages have been positive though, as some comments peppered her with the same insults some protesters have volleyed at other officers.
In fact, they have even gone back to her very first Instagram post to impart even more thirst -- with some taking the online stalking even further by digging up pictures from what they claim to be her earlier policing days and putting them on online forums.
Scary.
However, as of Aug. 20, 11:45pm, the Instagram account appears to have been made private.
So, you can stop looking now.
Top image from HK Apple Daily.
Content that keeps Mothership.sg going
---
??
I scream, you scream, we scream for rojak, onde onde, and peach black tea ice cream.
??
Play games, win vouchers - when your boss isn't looking, that is.
??
Catch up on some feel-good stories that'll make you smile.
??
E-books aren't replacing printed books (yet), good news for these bankbook users.
??
What colour comes to mind when you hear "polka-dotted pinafore"? If you said green, you're probably Singaporean.
If you like what you read, follow us on Facebook, Instagram, Twitter and Telegram to get the latest updates.