Many of us probably spend pockets of time during our daily commute on shopping apps or playing mobile games.
If you are doing so, why not play games and earn some vouchers to save some money for your online shopping? Kill two birds with one stone.
Enter shoppertainment: Lazada games
As you might have guessed, shoppertainment is the amalgamation of shopping and entertainment. 
In case you didn't know, Lazada, which has now incorporated RedMart, has fun games that will tide you through those long, lonesome commutes.
There are seven games: Popping star, Shop & Match, Popping Balloons, Birthday Blast, Target, Push Cart, Tower.
Just look for the LazGame icon to access the games.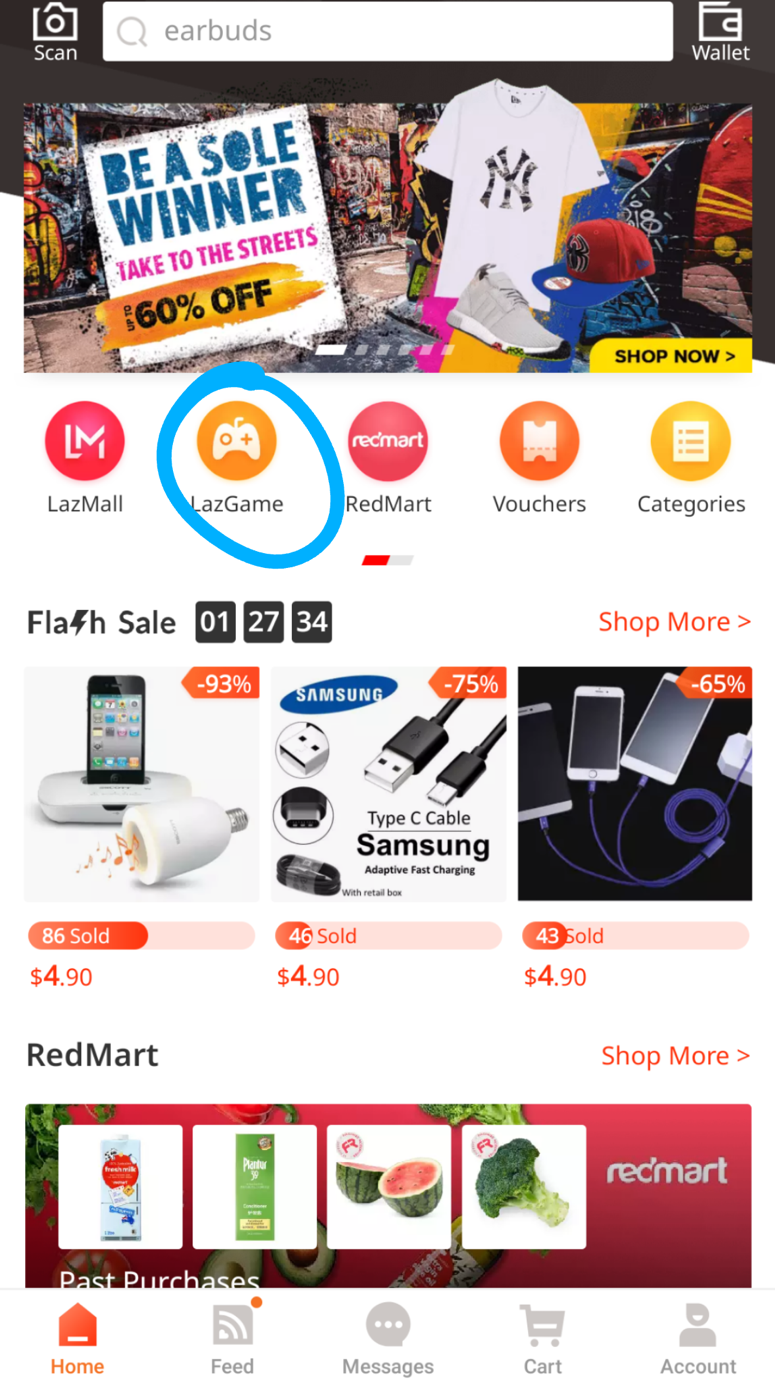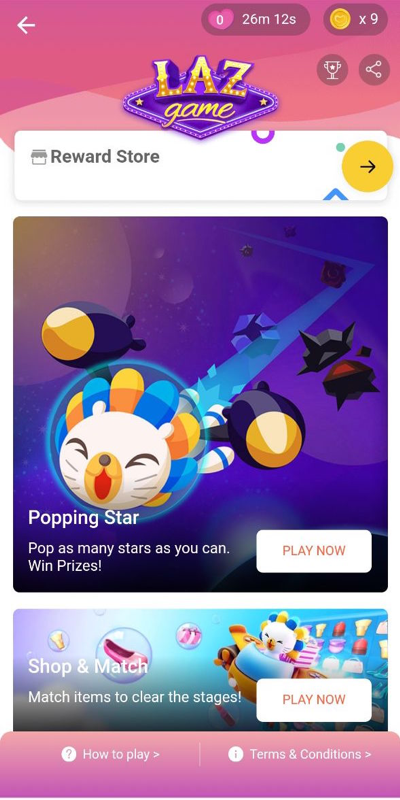 Be rest assured that you won't need much time to figure the games out, because there is really something for everyone.
For example, if you are a veteran Candy Crush player, Shop & Match will definitely be up your alley.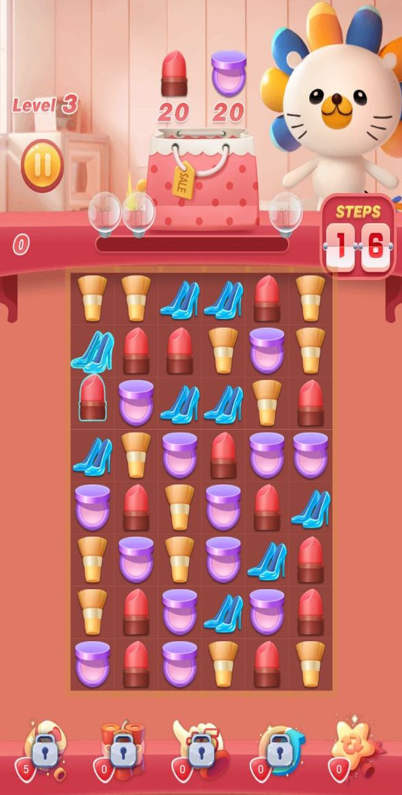 Tower is also another game that requires strategic thinking and more than just quick fingers if you want to earn points efficiently: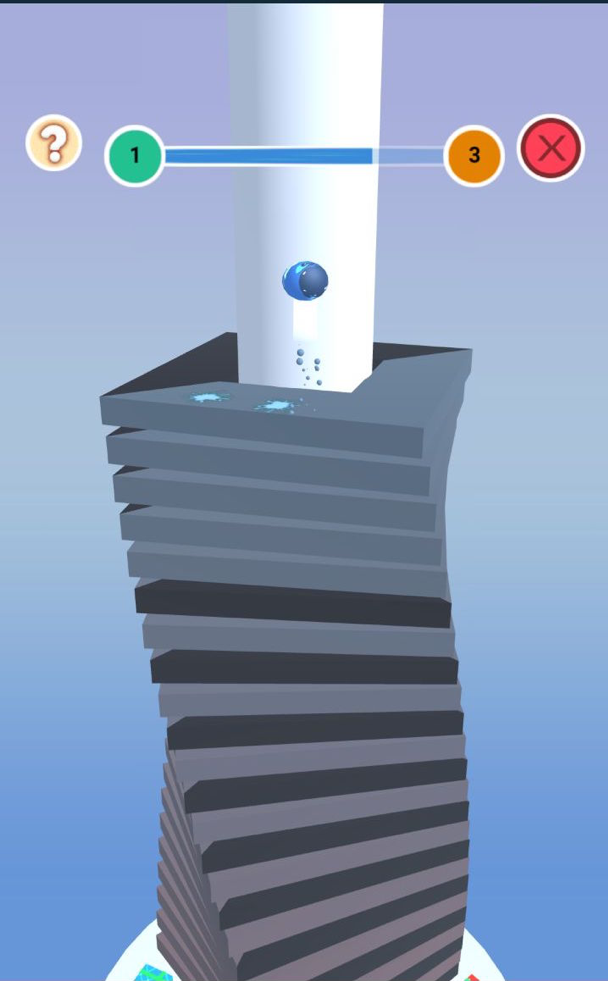 If you have been playing Shoot Them Up, Popping Star and Popping Balloons are pretty much the same. 
Here's how it looks on screen when you play Popping Star:
[embed]https://giphy.com/gifs/lOb1v2DnPtdpL6pvcx[/embed]
It's quite the adrenaline rush -- definitely a good way to wake yourself up on the way to work in the morning. 
Likewise for Popping Balloons: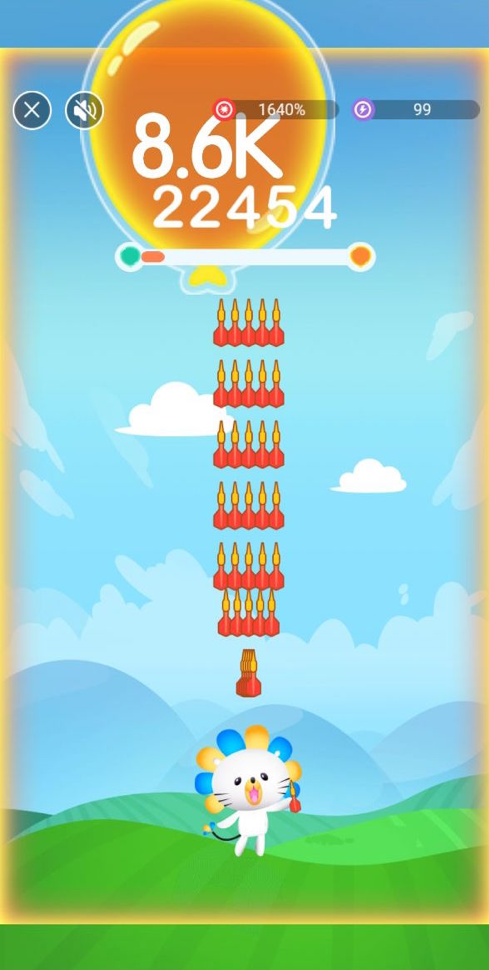 As you can tell, the interface for the games are catered to the likings of both ladies and guys. 
Free vouchers
These games are not a brain gym, seriously, and you can even earn points in exchange for vouchers.
Even for someone new to the app like me, who accidentally "lost a life" at least twice because of my clumsy fat fingers, it is not that hard. But that's ok because lives will replenish at +1 per hour.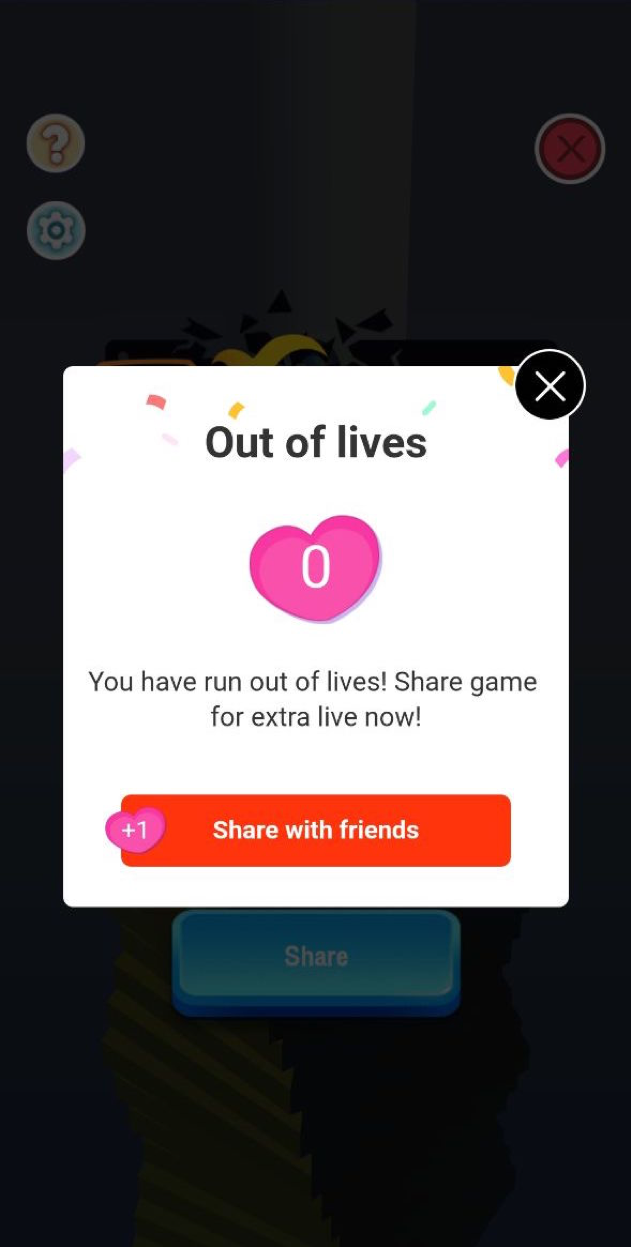 Here's an example.
After playing Popping Star for around three times, I gained three Lazada coins. Depending on your performance, players get anything from nada to three coins.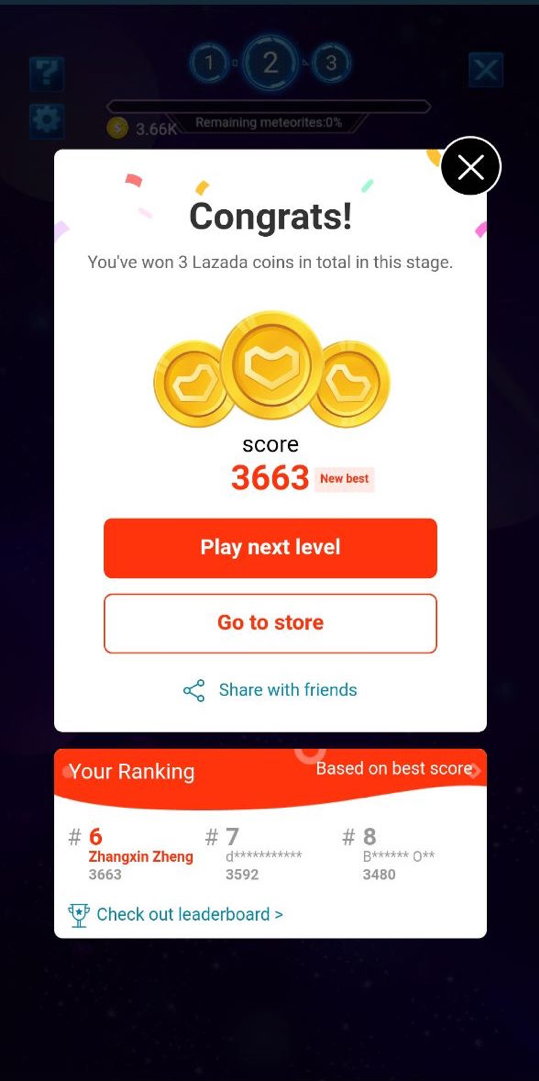 That probably took me less than 5 minutes. 
Within about 30 minutes, I managed to earn 21 coins, which is sufficient for me to exchange for a few vouchers from retailers such as Watsons. 
The retail stores range from lifestyle, to beauty and tech.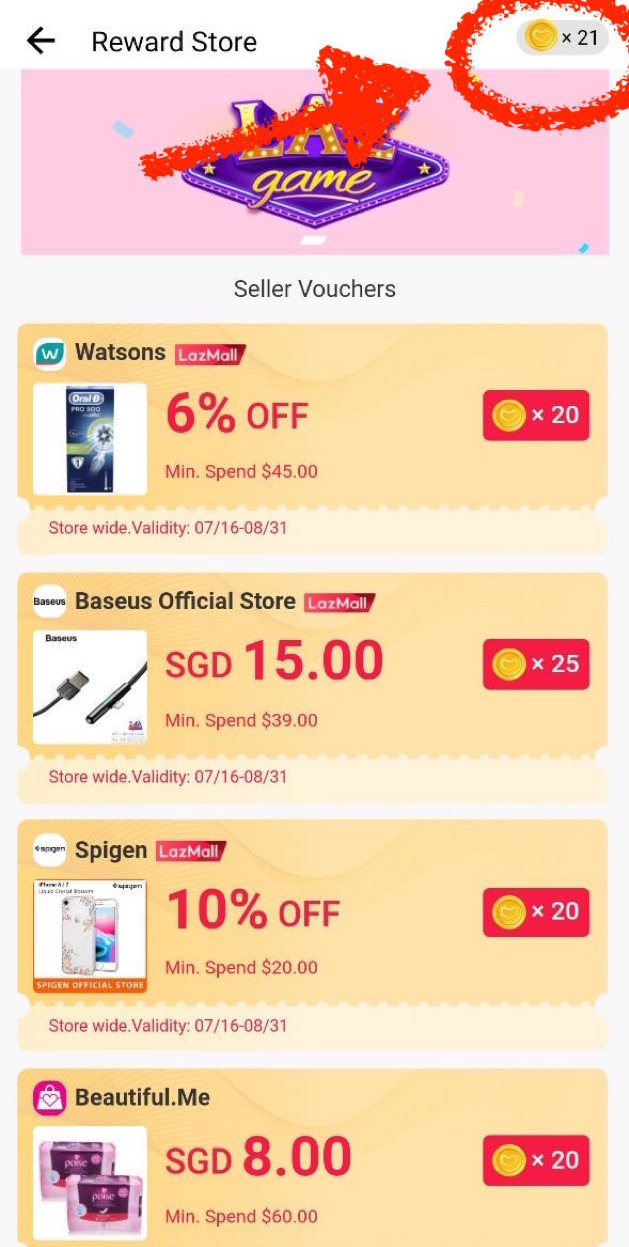 This is an additional saving on top of the exclusive discounts that they have on Lazada retail stores.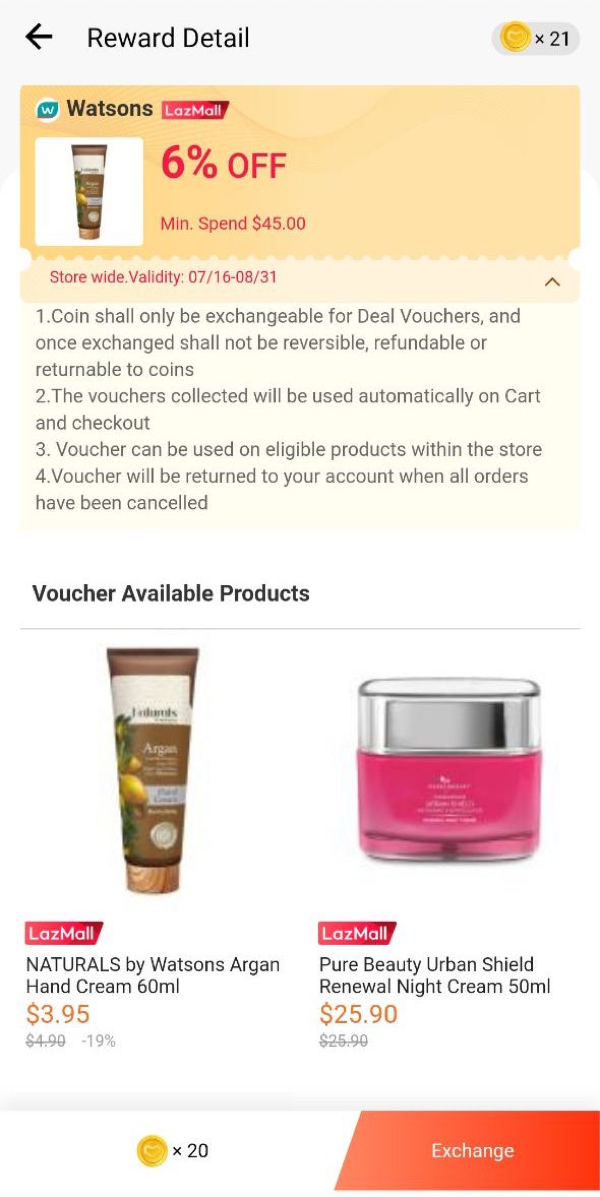 Enjoy some fun and earn free "money", nice.
The writer of this article got some excuse to play games and do some online shopping at work, thanks to Lazada. Shh don't tell the boss.
If you like what you read, follow us on Facebook, Instagram, Twitter and Telegram to get the latest updates.