Some people find their other halves even when they are not looking.
For one Taiwanese man named Ya Chao, his love story began on a plane ride home after he was fired from his job.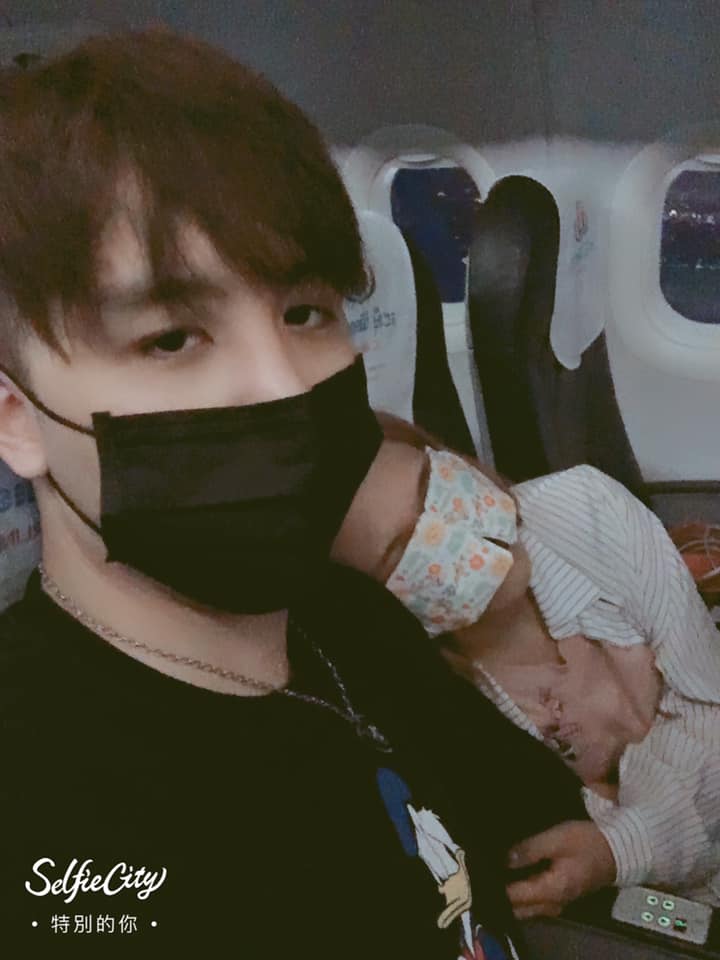 After chatting with the female passenger next to him, Ya Chao took a liking to her. When the plane hit turbulence, and two started holding hands.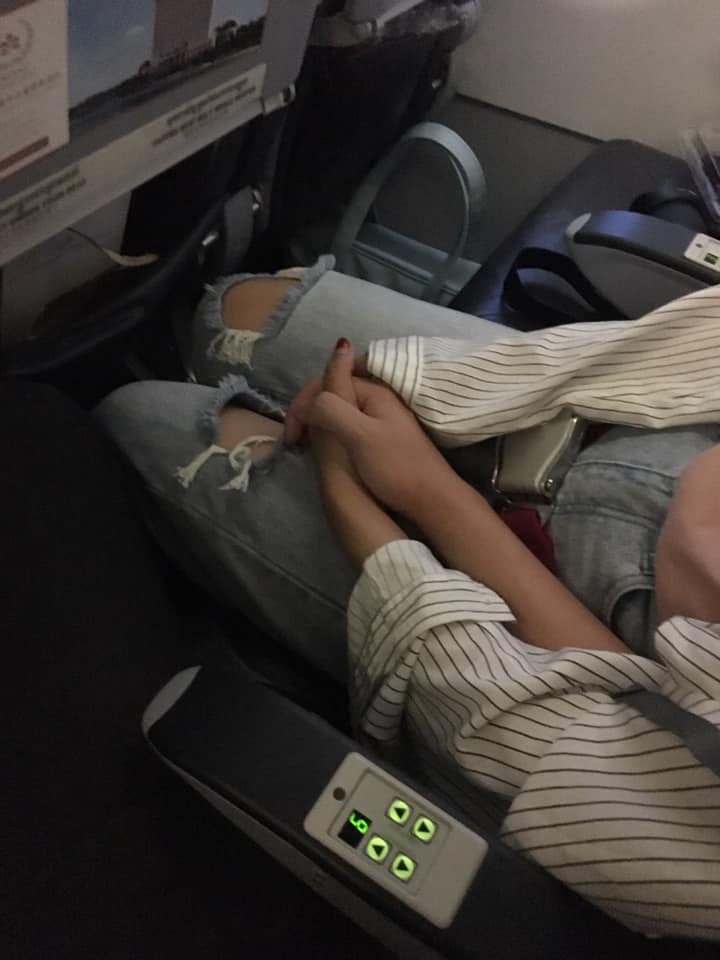 And the rest is a Facebook post.
Uploaded on July 5, Ya Chao's story has since gotten over 3,300 shares.
Here's a translation of it:
"You may not believe it even if I tell you...

We really met on the plane

Let me tell you what happened

I saw her after boarding the plane

A girl running around with so many bags, just like a 'melon' (term of affection)

I sat near the aisle

But this melon with her bags got the window seat

I was thinking... this tiny girl of about 155cm

Will she manage to stow her luggage away?

I looked at her briefly

But it looked like she didn't intend to put her luggage in the overhead compartment. Forget it, don't need to think so much

Five seconds later

"Hi would you mind helping me with the luggage?"

I turned to look at her and smiled, "Of course"

As expected, I helped her with her things

Our story began

She took out some cherries and offered them to me

Perhaps she wanted to thank me for helping with the luggage

I actually wanted to ask if she would like some candy that I had bought

But she was eating the cherries and asking if I wanted some

It didn't seem like a good idea to offer her candy

So we started eating the cherries together

And chatting

After some time I asked her

"Are you a tourist? Where do you intend to go?"

She said Taipei Station

I thought to myself, "It's the same way"

So I said, "Why don't we travel together?"

And so we started talking more

About work, movies, hobbies, and much more

My job involves games

She's not familiar with games,  and didn't really seem to understand me

But her English was very good

I didn't know English, and was lost upon hearing it

She's a mainlander, from Chongqing

She likes to visit countries and go on adventures

She's been to many places and cities, but it's her first time to Taiwan

Besides exploring Taiwan, she's also here to take her IELTS (International English Language Testing System)

I was very surprised. Her English would need to be very good to undergo the test

No wonder she could travel so widely

There was a seat between us, hindering the conversation

But she later changed seats to sit beside me

I asked where she wanted to go in Taiwan

She told me seriously

To put her luggage and sleep at Taipei Station for the night

Set out for Hualien at 7am in the morning

Go to Jiufen for some taro once she's tired

Then head to Kending for the ocean view after

The rational side of me tells me

She's got an intellectual disability for sure

But no

She's here to have fun

So she doesn't know how hectic it will be

I thought badly of her

And I won't take her as someone who's crazy

But I helped her to understand Taiwan's geography instead

And told her what's wrong with her plan

The plane ride was only a few hours

And we talked about everything under the sun

But we hit turbulence

The plane was very jerky

There was silence, but I suddenly felt something and turned to look at her

No, I mean stare at her

Yes, I had an outrageous thought

It seemed like she felt it too

She suddenly said she's tired, and without saying anything

Put on her eye mask, reclined her seat, and slept

But during to the turbulence

We had started holding hands

Both of us had sweaty palms

Almost telling each other that

We didn't dare to believe what we were doing at that very moment

When we first felt the bumps

I held her hand tightly and reassured her

I didn't know why, I suddenly had the urge, deep down, to protect her

After we got off the plane

I asked the melon, "You didn't bring any pork right..."

She said no, and we walked slowly

But when we were almost entering [ Taiwan]

She got stopped for carrying fruits

And I recalled the cherries

And wondered where she had gotten them from

When the customs officer said they were going to throw the fruits away

She was reluctant and ate three cherries before they did

And so we witnessed

The cherries arriving at their destination

But who would have thought ??️?️

She had also left her travelling pass with her luggage and checked it in

... I was speechless

Maybe it was fate

I went out first to retrieve her luggage

Got the documents and told the airport staff

That a melon from the mainland had forgotten all her documents

And asked for help to deliver these documents to the girl with pink hair

Who is using her phone

When we finally arrived

I brought her to buy a travel card and a drink from 7-Eleven

And got on the train to Taipei

And along the way, we talked about many things, including our life experience

We only knew each other for one day

But it felt like we've known each other for many years

In the end we got together

Because of one plane ride

One chance

One melon

And I almost forgot

It was because I got fired by the damn company

That I got on this flight home

This is our love story that happened the day before yesterday"
Here are more photos of the couple: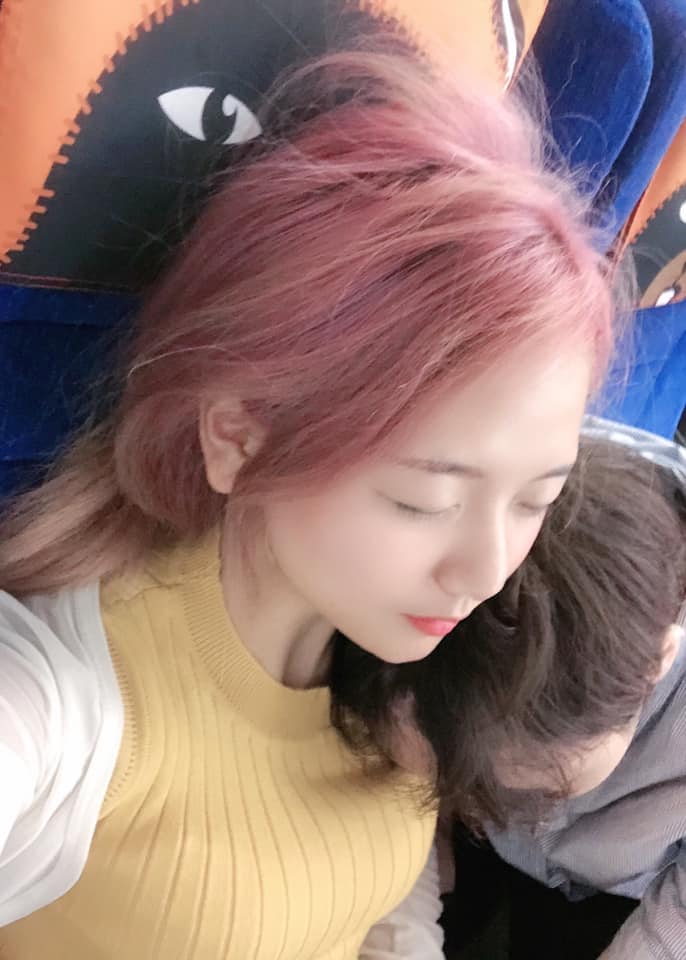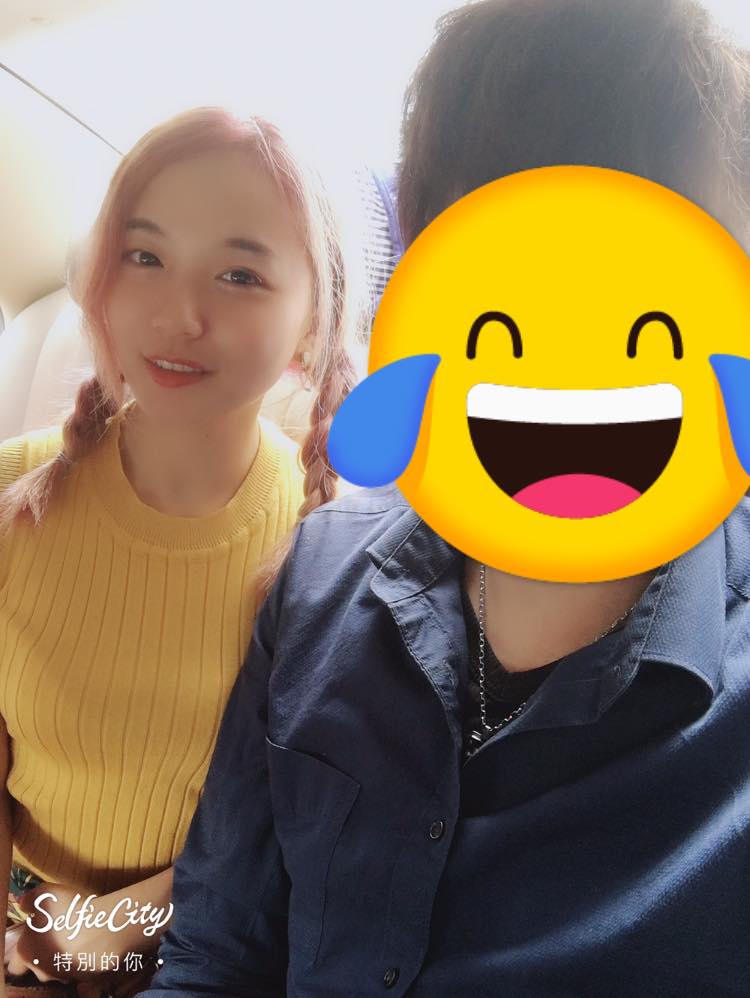 Cool.
Top image via 亞朝/Facebook
Content that keeps Mothership.sg going
---
?️?
Want to go JAPAN this year or not??
?
This is why everybody deserves a second chance.
??
Click here if you need some tear-jerking wholesomeness
??
Got burning questions for the CPF Board?
If you like what you read, follow us on Facebook, Instagram, Twitter and Telegram to get the latest updates.