If you're a mother, mother-to-be, caregiver or simply looking for a tearjerker video, this one might be right up your alley.
On May 27, insurance company Great Eastern Singapore uploaded a touching three minute-long video on their Facebook page.
In case you can't see the video, the video follows the life of a newly expectant mother.
Trying pregnancy
Pregnant women are typically portrayed as blissful and full of glow.
However, this expectant mother didn't even break out in a smile while doing her ultrasound scan because pregnancy seems to be especially trying for her.
And according to this mother-to-be, it is because of a certain someone.
Stressful child-like situations
As if being pregnant wasn't enough, she has to go through several stressful situations that seem to have been started by a child.
For example, coming home from a long day of work only to find a huge mess in the kitchen.
Or having food thrown in her face due to someone's tantrums.
And even getting splashed by soapy water splashed during bath times.
Yikes.
Child from hell?
These events have put so much pressure on her, that it made her feel as if the joy of pregnancy was taken away from her.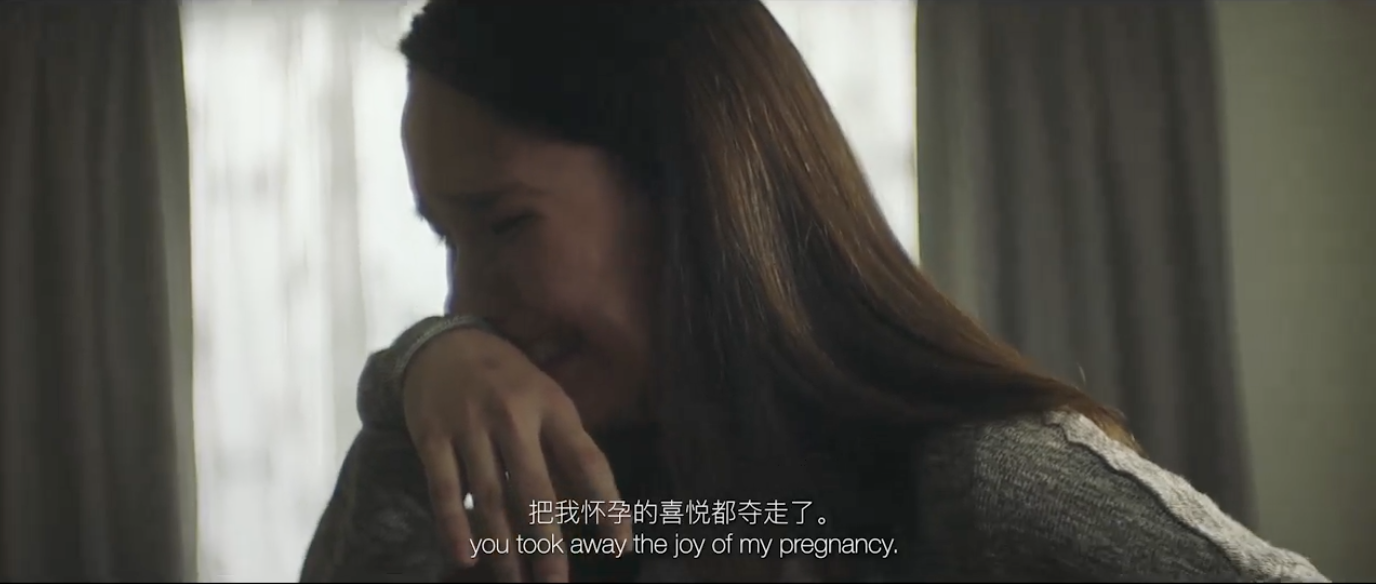 But of course, she didn't mean what she said.
Because while this might sound like the doing of a toddler from hell, here's the plot twist:
(If you have not watched the video, this is a quick spoiler warning.)
The heavily pregnant lady is actually the main caregiver of her mother.
Now, having the responsibility of being the main caregiver and also having a child on the way is already difficult enough.
What makes it tougher is that her mother seems to be suffering from dementia too.
But no matter how difficult it is to take care of her ageing mother, she is, after all, her mother's daughter.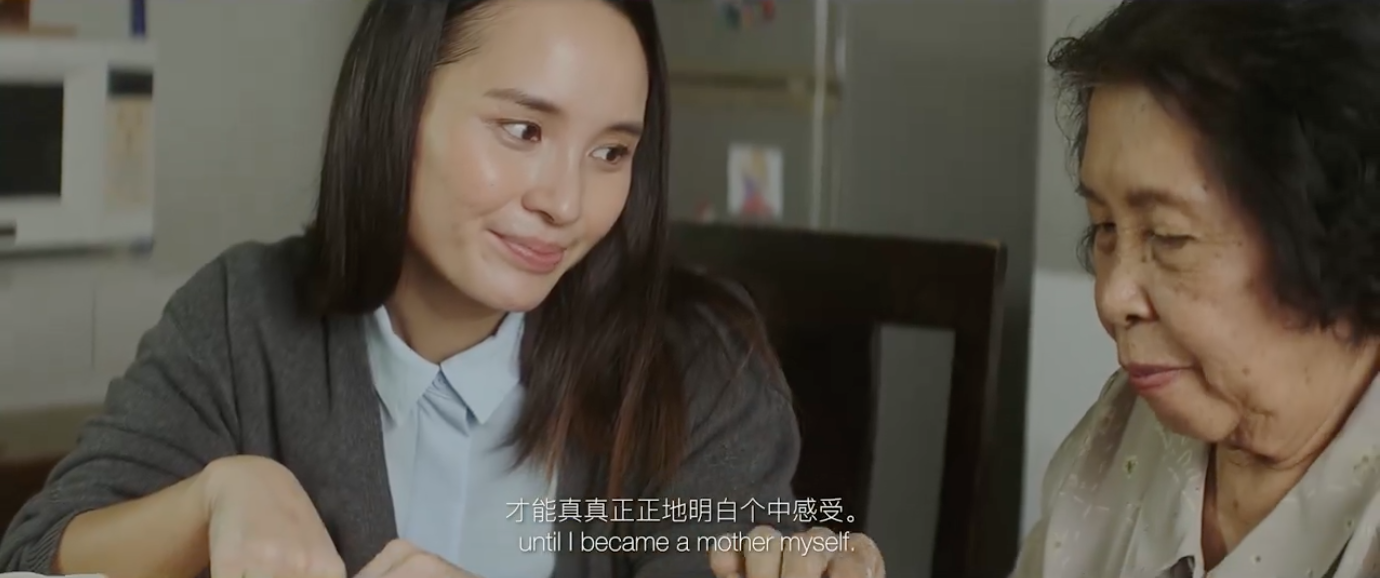 And by carrying out her responsibility as a caregiver for her mother, she ended the video with the following takeaway:
"I guess this is what you meant when you said I wouldn't understand until I became a mother myself."
Now you're wondering who's chopping onions in here.
S'poreans resonate with video
And it seems like we were not the only ones fighting back the tears.
The video, which has since clocked 430,000 views and gained more than 3,700 reactions, seems to have resonated well with Singaporeans online.
Some said that it truly reflected the challenges a caregiver face daily:

While others thought it served as a reminder to never take your loved ones for granted.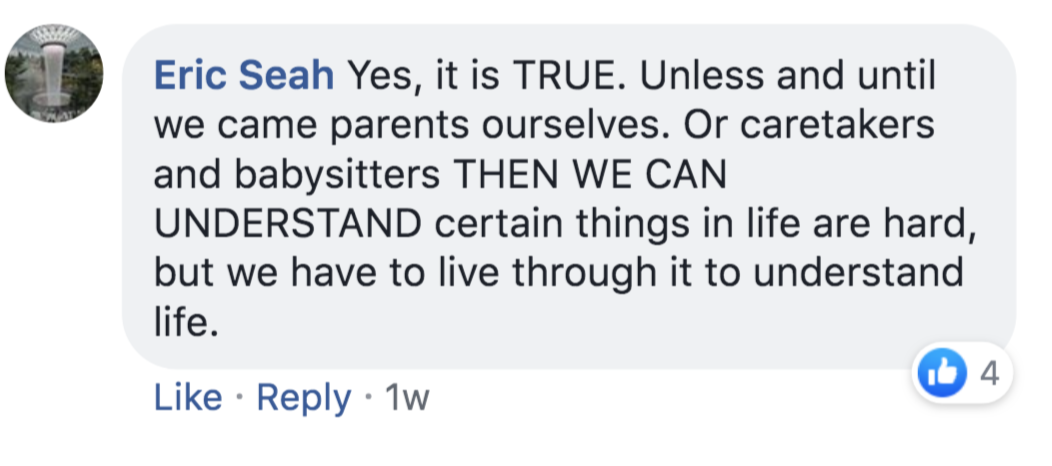 First of its kind multi-generational critical illness term insurance policy
The touching video is actually a promotional video for Great Eastern's newest insurance policy.
This insurance policy is specially targeted to help ease the financial burdens of the growing sandwich generation in Singapore, which is the generation of people who are responsible for caring for both their children as well as their ageing parents.
Said to be the first of its kind, the GREAT Family Care multi-generational critical illness term insurance plan provides coverage for three generations:
Life Assured until age 85*

Life Assured's current and future children until the age of 18*

Life Assured's parents until age 100*
Under this policy, each child is covered up to S$50,000 against critical illnesses and juvenile conditions like severe asthma and severe epilepsy.
The 'Parent Protect' rider meant for the life assured's parents, on the other hand, provides up to S$50,000 coverage against major cancers, Alzheimer's disease/severe dementia and Parkinson's disease.
The plan also does not require medical assessment for both children and parents.
For more information on this policy, you can find out here.
This sponsored post by Great Eastern made the writer appreciate all the caregivers in her life a little bit more.
* All ages specified refer to age next birthday. Terms and conditions apply. This advertisement has not been reviewed by the Monetary Authority of Singapore. Protected up to specified limits by SDIC.
If you like what you read, follow us on Facebook, Instagram, Twitter and Telegram to get the latest updates.