It was 6.40pm, 10 minutes past the scheduled time I was supposed to meet Firdaus Abdul Hamid, the Youth Phoenix Director of Ministry of Recovery (MOR).
I was struggling to find his office located somewhere in an industrial part of Singapore.
When I finally found his office though, I was warmly greeted by Firdaus, who didn't display any airs or anger despite visiting his office past his typical working hours.
Firdaus looks like your average 39-year-old.
He is of average height and has some smile and laugh lines etched on his face.
However, his kind features and friendly demeanour is a stark difference from his dark and tumultuous past.
Cause of broken family
Firdaus comes from a broken family.
He also grew up with the belief that the collapse was because of him.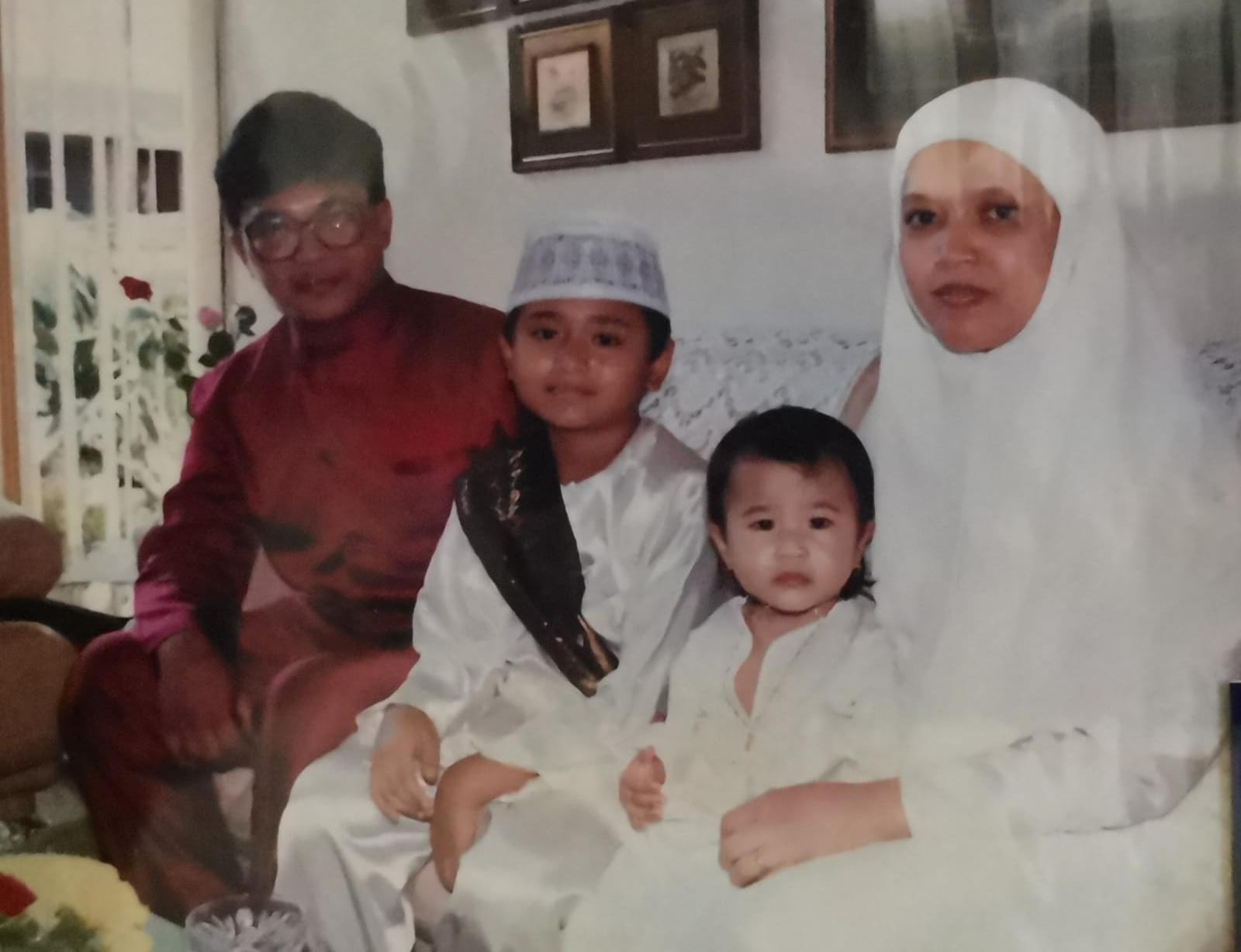 When he was only 14 years old, he chanced upon his father's marriage certificate.
However, the only problem with it is that the bride's name signed on the marriage certificate didn't belong to his mother.
Realising that his father had a second wife without his mother's knowledge, he gave the marriage certificate to his mother.
According to Firdaus, all hell broke loose and his parents divorced a year later, leaving him and his then-seven-year-old sister under the care of their mother.
Wayward since he was 13
While his "dark days" began way before the divorce, Firdaus said that the dissolution of his parent's marriage just gave him more reason to fuel his teenage rebellion.
Before his parents separated, Firdaus showed his defiance in a myriad of ways.
He would run away from home and sleep over at his friend's place to avoid any unnecessary naggings.
"I just wanted to escape from the naggings and the never-ending comparisons between me and my supposedly better relatives. It got frustrating for me, you know?"
And in a bid to look "cool" and have more friends, Firdaus even joined a gang at the young age of 13.
Regular fist fights
When asked what he did as part of a gang, he let out a laugh following a sigh and said:
"Now you ask me also, I would find it stupid. We would just loiter around and whack people. I don't know how I got the money, but we would go to clubs and buy branded items too."
However, his stint as a gang member was short-lived, when he realised that his gang friends weren't the greatest of companions.
"I stopped hanging with them after less than a year. Honestly, I put myself in a stupid position. I went to a rival gang's club and got into a fistfight with them, yet my gang didn't help me. I was beaten up quite badly, they said I looked like the Hunchback of Notre Dame."
Leaving the gang, however, wasn't the end of his troubles.
Dropped out of school
Shortly after his parents' divorce, the then-secondary three student dropped out of school.
Even then, he would rarely return home as he would be working 12 to 16 hours a day doing odd jobs including working as a canteen helper, a cleaner and a busboy.
On average, he would earn between S$1,000 to S$2,000 per month.
While part of him left school because the rebel in him wanted to have a taste of freedom, the filial part in him did it so that he could help out his mother a little.
"It's not that my mother didn't care. It's just that she has always been suffering from illnesses like diabetes, cancer and heart attack. I didn't give her much, just S$50 to S$100 per month."
Short-lived respite in NS
Things were looking up for the family when Firdaus signed on to the Singapore Armed Forces upon his National Service enlistment in 1998.
But an accident that ended up with him badly dislocating his arm made him end his good streak after three years in the service.
"I couldn't do a lot of things, so it made me frustrated and lazier. I would quarrel with the officers, fight in camp, abscond from work and even go absent without official leave (AWOL)."
Of course, he wasn't spared from punishment.
For the above-mentioned misdeeds, Firdaus spent time in and out of the detention barracks (DB) over a period of three years.
Turning over a new leaf for mother
He only decided to turn over a new leaf when he realised that his mother had been visiting him every single week despite her poor health.
"My mother's health was deteriorating and yet she would come by every single week. Do you know how long it takes to walk from the bus stop to the DB? I told myself, I have to be a better son for her."
Upon reaching his Operationally Ready Date (ORD) in February 2005, he wanted to pursue his N Levels.
However, no one was willing to help the then 25-year-old.
"They just threw me out of the door and said they couldn't support me because I was just going to go haywire again."
Good friends for life
At the edge of giving up, it was his kampung friends that gave him moral support to not give up on his endeavours.
"These friends of mine, they have been with me since I was very young, growing up in the kampung. They would just encourage me to carry on and do whatever I had to do."
These loyal friends of his were also the ones who tried to get him to quit the gang and also called him in camp just to make sure he wasn't absconding from his duty.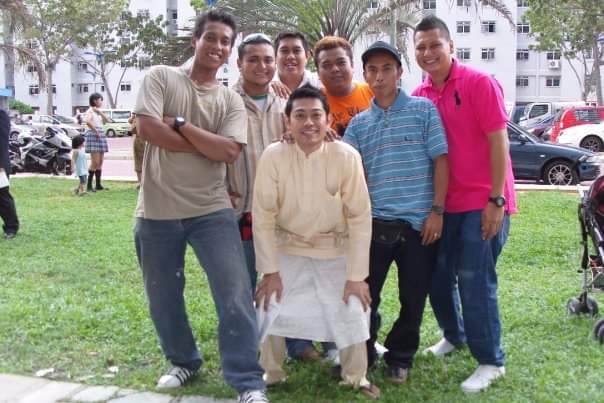 To this day, Firdaus still remains in contact with them and the group of friends would meet regularly.
From earning S$900 to S$12,000 a month
Without any qualifications whatsoever, he went on to make ends meet as a bartender in order to support his wife, whom he married in 2004, and his three young children.
Despite not having any experience in marine engineering, he was roped in by a friend to join the engineering industry.
He started off by doing labour work as an assistant technician, earning just S$900 to support his small family.
Slowly, he climbed up the ranks and claims to be a "known" marine engineer, earning at least S$12,000 per month.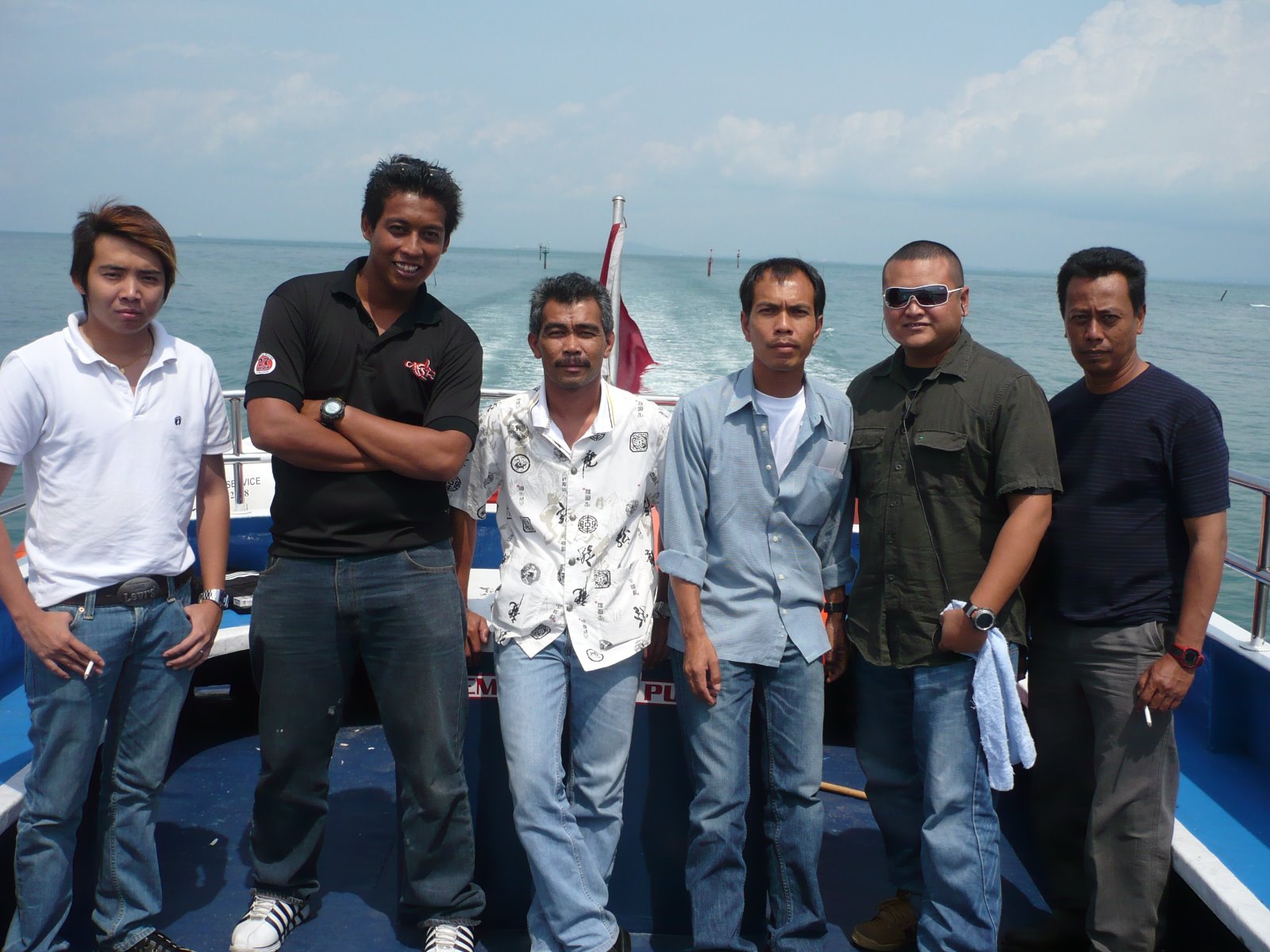 "Despite not having a diploma or degree in marine engineering, I made myself known in the marine engineering industry. I even got to manage several multi-million projects all around the world in the thirteen years I've worked as an engineer."
Serious accident left him jobless
A typical fairytale story would have had their happy ending right here.
However, Firdaus' reality wasn't as rosy.
In 2015, he decided to start his own engineering firm.
Two years later, the venture failed and Firdaus was forced to find another job.
Three weeks into his new job, however, tragedy struck.
His entire family got into a traffic accident involving the family's car and another lorry.
All of them sustained serious injuries, especially his wife, who was in a coma for two months and was required to have surgery to insert 12 implants.
Firdaus, on the other hand, had two fractured ribs and had trouble sleeping because of the pain and traumatic flashbacks.
To make matters worse, he was immediately dismissed from the new job, after he requested three months of unpaid leave to take care of his young children.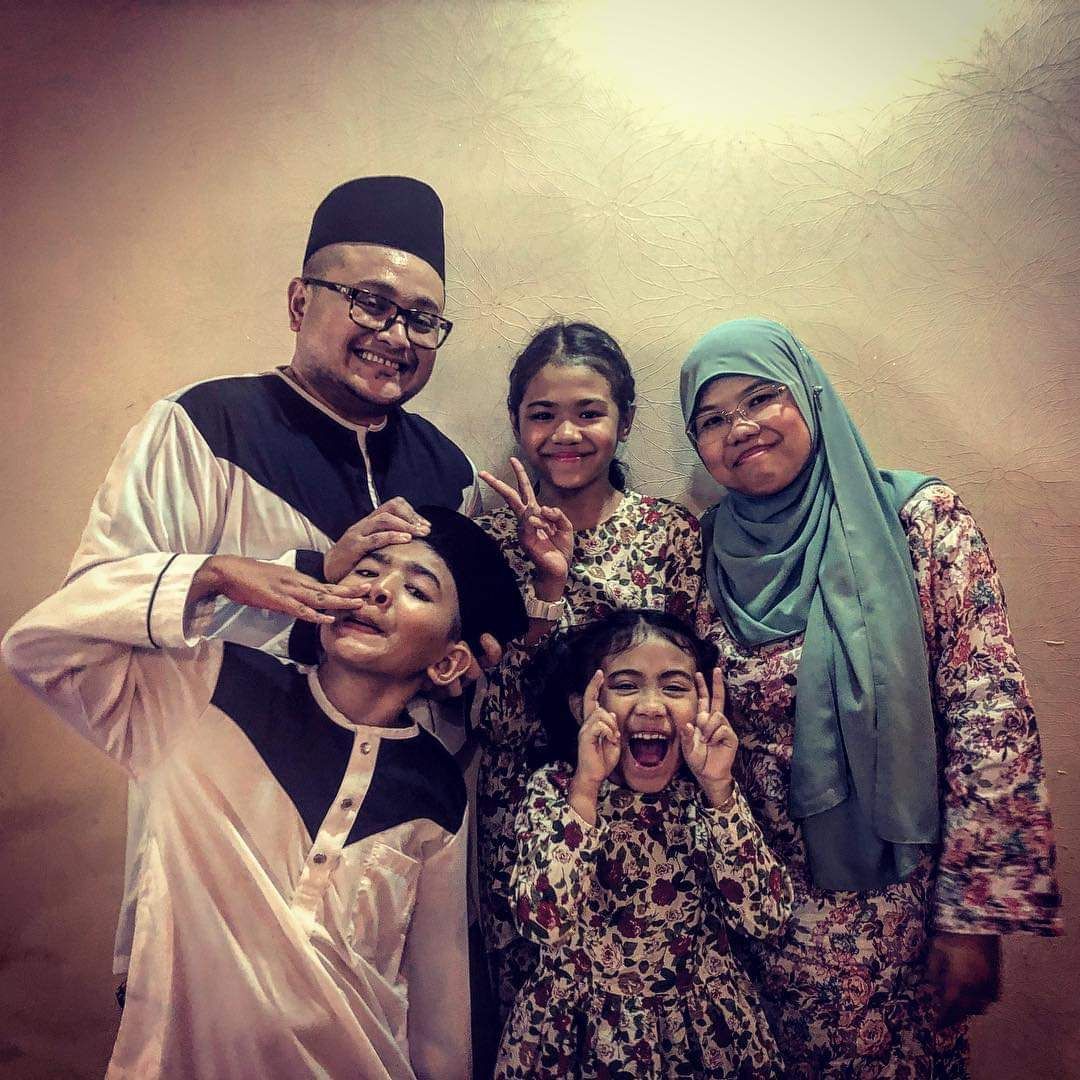 Even then, the head of the family tried to remain positive.
"I almost lost my whole family. It was hard on me mentally, physically and financially because my wife was then on the Long Term Visit Pass-Plus (LTVP+) scheme. But I had to be strong for my children and my wife and think of only the positive."
Went back to school at 38
Three months after the accident, Firdaus was looking for a change and knew that he wanted to do something to give back to the society.
At the ripe old age of 38, he decided to go back to school to obtain a diploma in counselling.
Despite doing some freelance marine engineering work, Firdaus still needed some help to alleviate his financial burdens while he goes to school and decided to seek help from MENDAKI.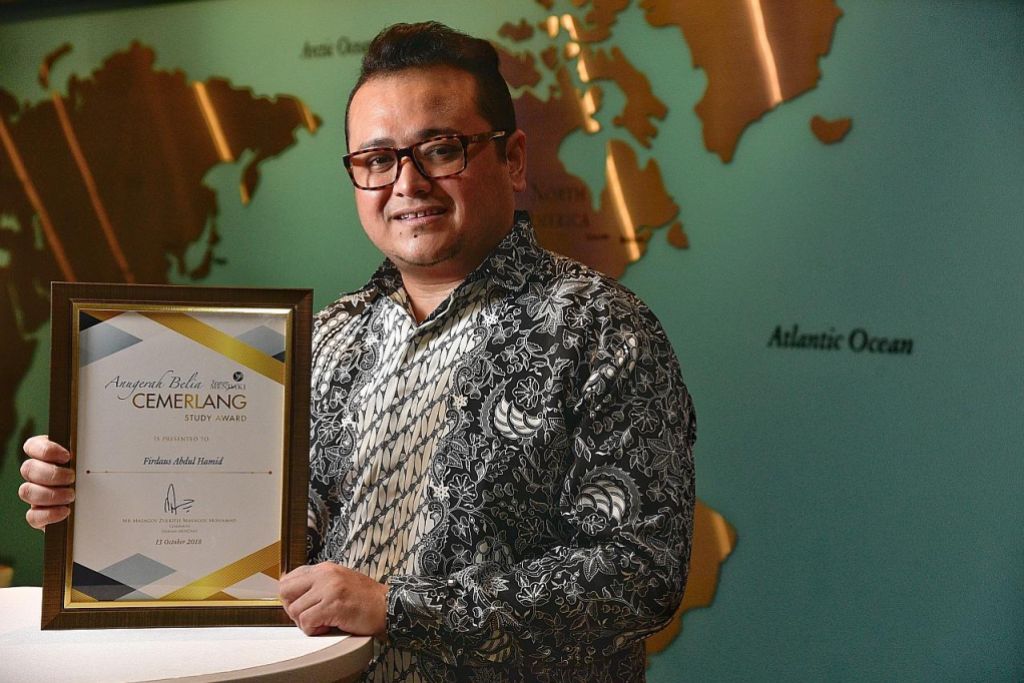 After getting to know of Firdaus' tempestuous life so far, he was awarded the MENDAKI Study Award, which not only helped to cushion his family's finances a little, but also served as a scholarship for his diploma programme.
Inspiration to classmate-turned-friend
His story has not only impressed his mentees at work, but also some of his peers like 30-year-old Fathin Abdullah.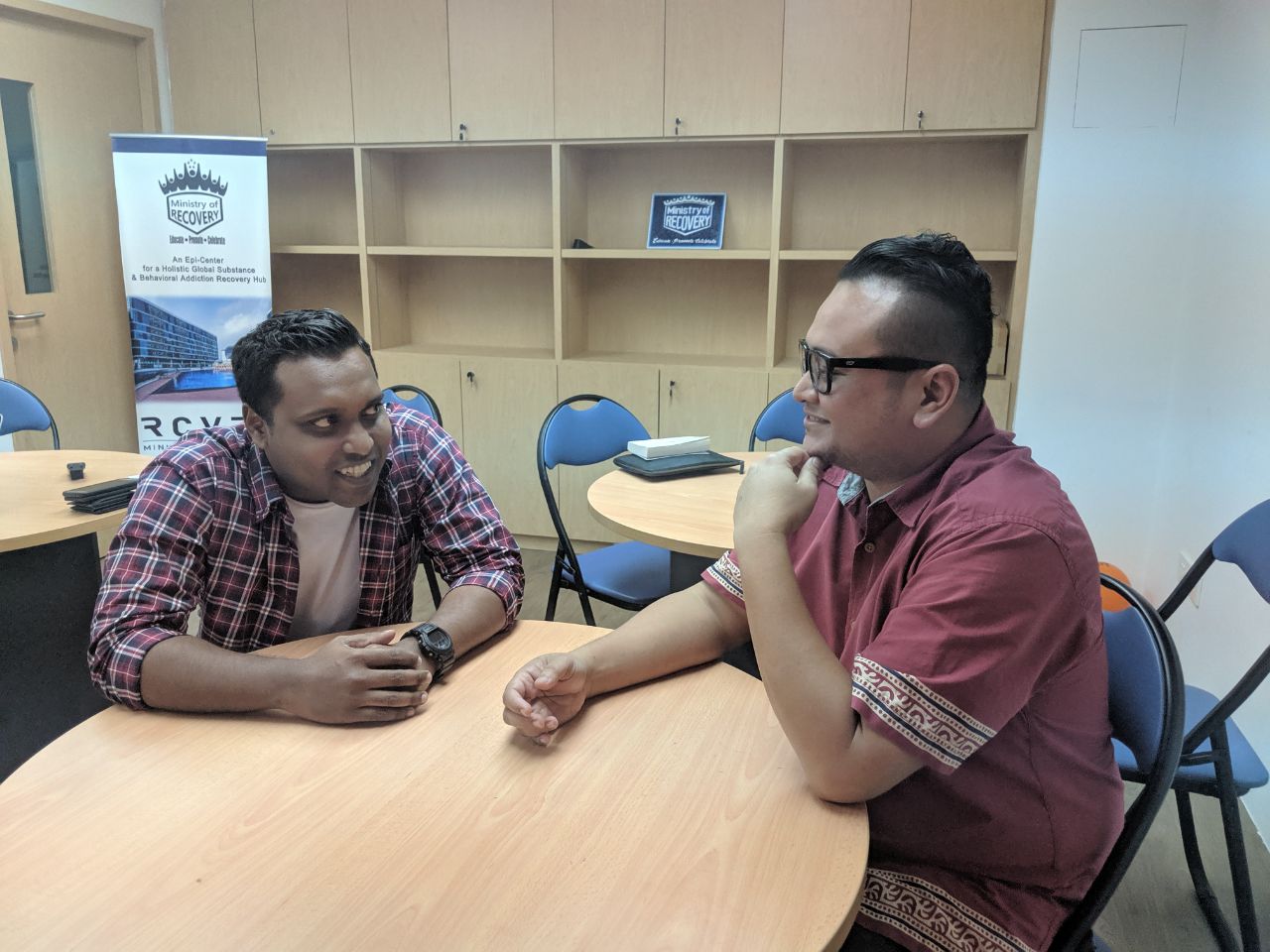 Fathin and Firdaus have been pursuing the same diploma since 2018. However, it was only three weeks into the course did they become friends.
Reminiscing the time they first met, Fathin said:
"In the third week of school, he sat beside me because all the other seats were taken. Then I had to share my textbook with me because he said: 'Eh bro, I brought the wrong book.'"
Since then, they became good friends and would often have dinner together after their lessons.
Seeing Firdaus as a brother figure, Fathin looks up to Firdaus especially since they both share the same ambitions.
"I think it's not a coincidence that we became friends. Whenever I'm facing difficulties in life, I will always look up to Firdaus. His journey wasn't easy. Not a lot of people can succeed in overcoming their horror stories."
Helping youths is fulfilling
While he is going to graduate with his diploma in August 2019, he has already found a job he can call his true calling.
Firdaus is now the Youth Phoenix Director at the MOR, an organisation that aims to help addicts and at-risk youths.
In his new interestingly-named role, Firdaus helps to mentor youths and plans programmes for the beneficiaries of MOR.
Despite getting a smaller paycheck than the ones he received in his previous jobs, Firdaus is just happy to be able to help others in need.
"Helping people… It feels good, you know? Doing this has changed and humbled me a lot."
It goes without saying that Firdaus' endless grit is an awe-inspiring trait, given the many defeats and even more successes that he has achieved throughout his lifetime.
"I started off as a nobody… As such a disgrace to my family and society. I'm just very thankful.."
Watch the campaign video of #InspirasiSG here:
Know of a Malay/Muslim family member or friend who is inspirational? Visit the M³ website, Facebook or Instagram  to share your stories with us or comment on this post with the hashtag #InspirasiSG. The top 10 most inspiring stories will be selected and will stand a chance to win vouchers worth $500. Contest ends on 12 July 2019.
This sponsored article by M³ (MUIS, MENDAKI and MESRA) inspires the writer to be a better person in life.
If you like what you read, follow us on Facebook, Instagram, Twitter and Telegram to get the latest updates.