On July 2, 31-year-old Satheesh Noel Gobidass was found bleeding and lying motionlessly on the ground at Orchard Towers.
He was taken to Tan Tock Seng Hospital where he was later pronounced dead.
Remembering a friend
On July 4, local online personality, Nadiah M Din, uploaded a 12-minute video remembering Satheesh.
Always had a good heart
Having known him since their secondary school days, she described Satheesh as an "energetic" and "a little bit naughty" friend.
However, she said that even back then, he had always been a "very good person, (with a) very good heart".
They also lived in the same neighbourhood and would always have friendly conversations whenever they bumped into each other downstairs.
Opened car door for her
Remembering Satheesh as a thoughtful individual, she recounted when he helped her to open the door to a GrabCar twice while she was then heavily pregnant and also carrying her toddler son.
Nadiah said that they met for the very last time a few weeks ago.
Out of concern, he had apparently told her to take care of herself and wished her well as she was going to give birth again.
Nadiah choked back tears as she remembered one of the last few things he had told her:
"When you have kids, it's not easy but it's our responsibility."
Father of two young kids
She shared that Satheesh leaves behind a wife and two children, aged four and 10 years old.
"When I heard about the news, I immediately wanted to reach out tho the wife because I know that it is so difficult for her to go through this. They have two kids, just 10 and four years old."
Raised over S$3,000
In a bid to help Satheesh's family, Nadiah reached out to her Instagram followers to raise funds for the young family.
"I really want to help out his family because he really has been so kind."
According to Nadiah, she is in touch with Satheesh's wife and is aware of the fundraising.
As of July 5, the amount donated has accumulated to a total of S$3,435.94.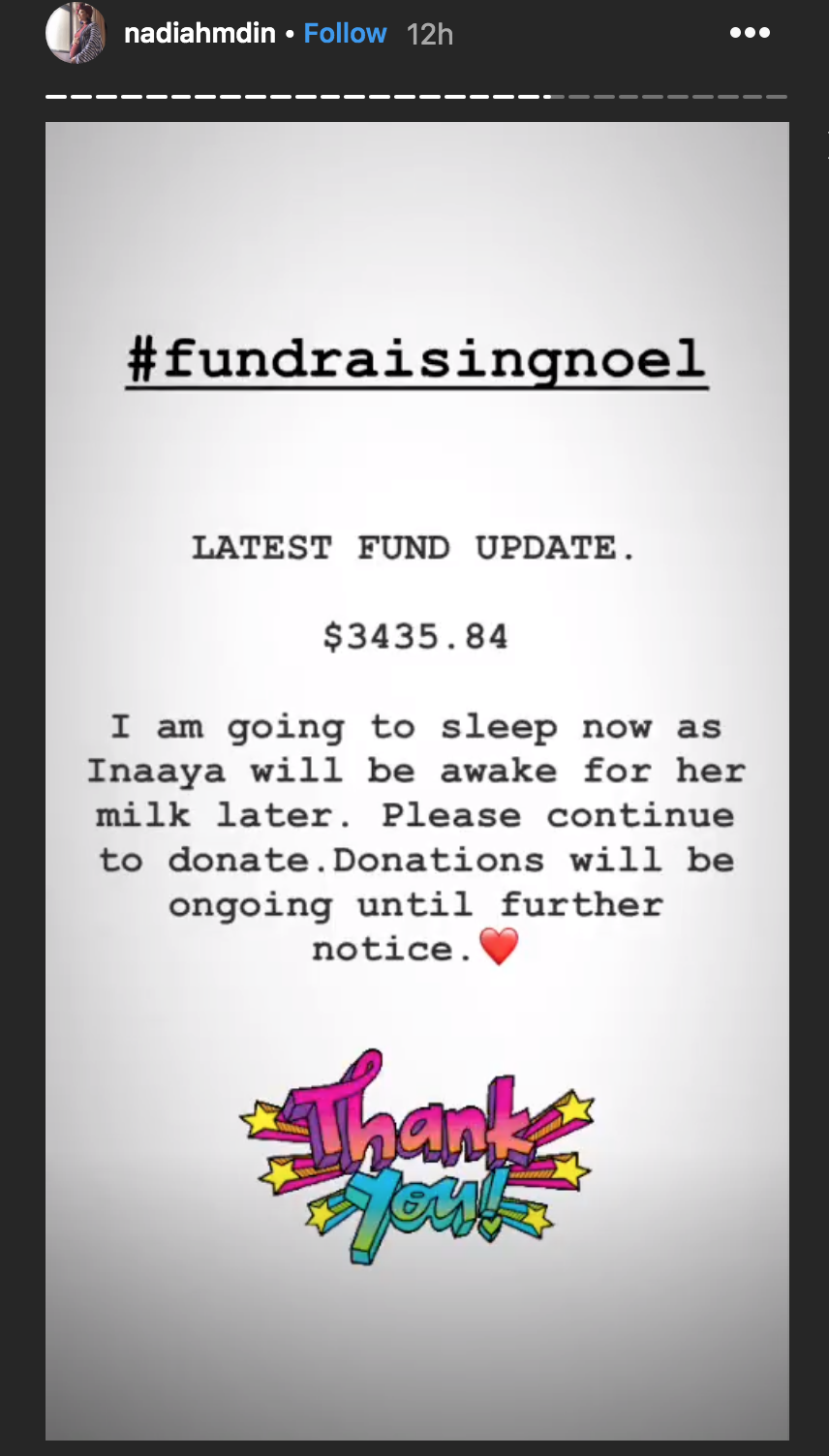 Here's how you can donate to the family:
Message Nadiah directly on her Instagram account

Opt for either a PayNow transaction or bank transfer
According to her Instagram story, donations will be ongoing until further notice.
About the case:

Content that keeps Mothership.sg going
---
?️?
Want to go JAPAN this year or not??
??
How long do you take to get to work? Very shag hor.
??
PMDs be lit when they don't catch fire. That's where UL2272 comes in.
??
Here's an activity idea over the weekend! Free one, don't need sign package.
?
This is why everybody deserves a second chance.
If you like what you read, follow us on Facebook, Instagram, Twitter and Telegram to get the latest updates.