Middle-aged men in China are frequently seen with their tops rolled up to expose their bellies, especially during the summer.
It is a cool thing to do, literally.
"Uncivilised behaviour"
Known as the "Beijing bikini" -- even though it is not limited to just the Chinese capital -- it is a clear sign that summer has arrived in China.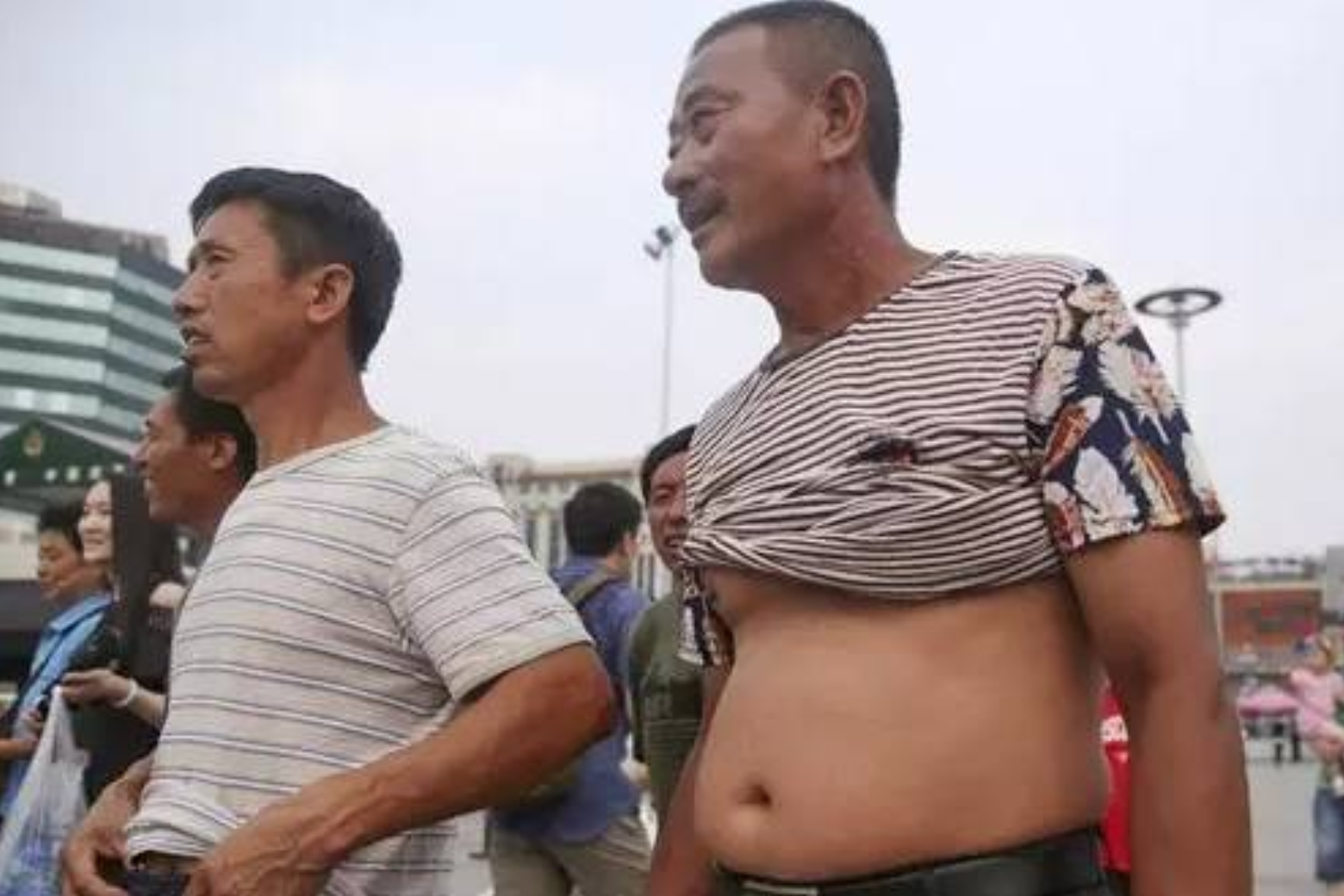 Such men, called bang ye (膀爷), which means "topless guy", reveal their midsections as they believe doing so can help them stay cooler in the heat.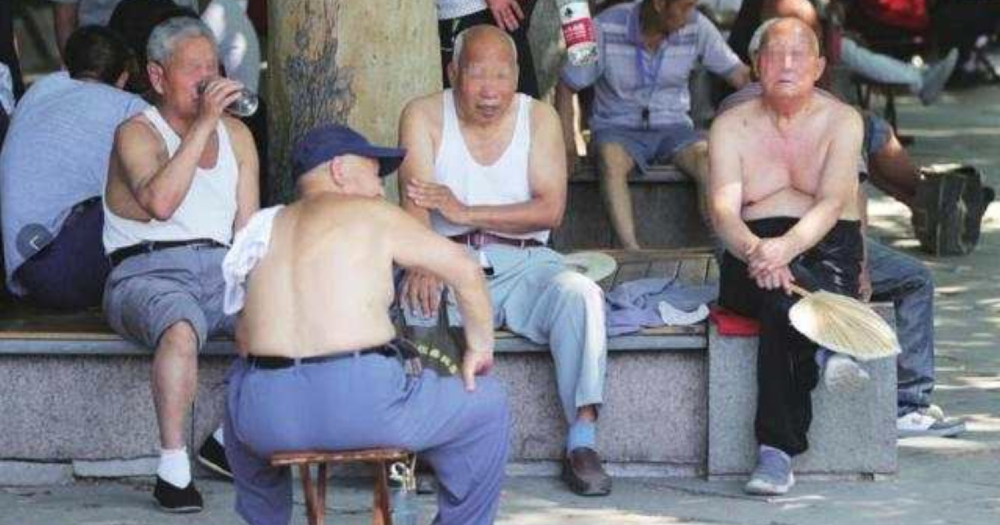 To be outlawed
But recently, Jinan, a Chinese city in Shandong province, has deemed such dressing as "uncivilised behaviour" that has damaged the image of the city.
In a notice issued on Tuesday, July 2, the city has also targeted other sorts of "unseemly" behaviour in public places, such as exposing one's "bare feet", spitting on the ground, cutting in line, bathing in water bodies, tossing trash from car windows, and raising a ruckus.
Those caught will be given a verbal warning.
Chinese netizens react
Most Chinese are in agreement with the new regulations, or at least those online are, although there were some who do not think exposing one's belly is that big of a deal.

"Smoking in public places should be penalised even more!"

"I support this. Is the heat that unbearable even if you wear a singlet? Middle-aged men with their bodies exposed crowd the streets from morning to night. Civilised people wouldn't do that. There are lots of girls walking around too. Who's willing to see your nips?"

"I agree. This is too uncivilised."

"Not working on anything important, but doing such meaningless stunts every day."
Shaming topless men
Jinan is not the only Chinese city that is cracking down on such "uncouth" dressing.
Tianjin, a coastal city near Beijing, banned people from going topless earlier this year.
The city also imposes fines of up to RMB200 (S$39) on offenders.
As for Hebei province's Handan city, the local government even launched a campaign to encourage men to wear their shirts properly, such as distributing "civility shirts" to men caught with their midsections exposed.
Top image adapted via Time Out Beijing/IG & Global Times
Content that keeps Mothership.sg going
---
?️?
Want to go JAPAN this year or not??
??
How long do you take to get to work? Very shag hor.
??
PMDs be lit when they don't catch fire. That's where UL2272 comes in.
??
Here's an activity idea over the weekend! Free one, don't need sign package.
?
This is why everybody deserves a second chance.
If you like what you read, follow us on Facebook, Instagram, Twitter and Telegram to get the latest updates.