Yying Blings is fairly popular on Instagram, her average post gets around 200 plus likes, and she has around 2,000 followers.
Not an influencer, in the traditional sense of the word.
So when she shared a few seconds from a movie, Toy Story 4, she was watching, onto her Instagram Story, Yying probably didn't think too much of it.
Unbeknownst to her, Disney was watching.
Copyright
She was soon served with a notice that her account had been temporarily banned for three days.
Here's her post.
Here's a translated version.
"My Instagram account got blocked by Instagram. Would like to take this opportunity here to warn fellow friends to not follow what I did, excitedly (if get siao means go crazy or getting excited) filming Insta-stories while watching the movie at the cinema.

If not, you'll be blocked. I'm pretty stunned because I only filmed several seconds worth of the Toy Story movie, but I got an email in the morning saying that I infringed Disney's copyright. I want to hit my head on the wall..."
Here is the email informing her of the ban.
Oh noes.
DMCA
The Digital Millennium Copyright Act (DMCA) has been used to hunt down slightly more absurd examples of "copyright infringement".
For example, a man who had bought a Star Wars action figure, of Rey, took a photo and posted it on his Facebook page.
His post was taken down and slapped with the DMCA claim, this was due to the Walmart chain apparently placing the toys slightly prematurely in stores.
Yying doesn't seem to hold any grudges though, merely thankful the ban wasn't something more severe.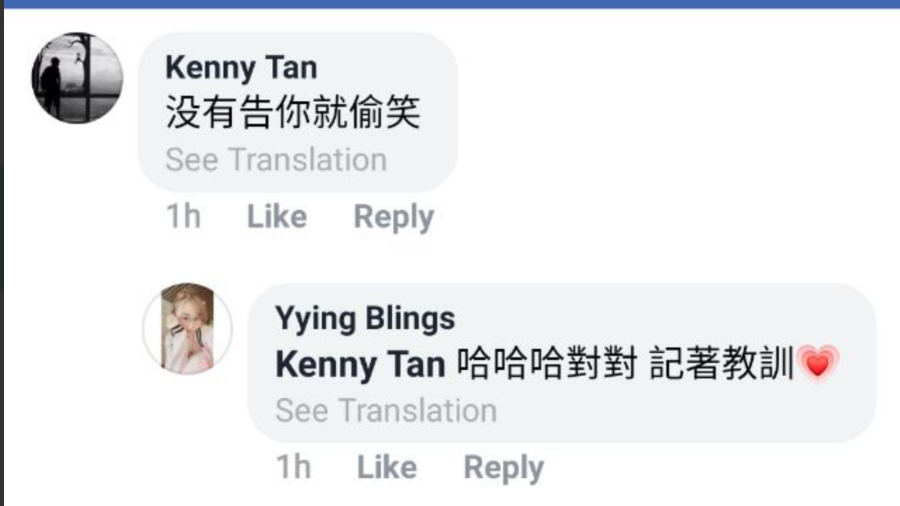 Ooof.
Images from Yying Blings Instagram and Toy Story 4 FB page
Content that keeps Mothership.sg going
---
??
How to make your Asian mum proud of you once and for all. Don't say we never teach.
??
Click here for rabak artist impressions of your neighbourhood. Pls don't laugh we tried our best.
??
How long do you take to get to work? Very shag hor.
?️?
Want to go Japan this year or not??
??
PMDs be lit when they don't catch fire. That's where UL2272 comes in.
If you like what you read, follow us on Facebook, Instagram, Twitter and Telegram to get the latest updates.