On May 14, Instagram messages that can be considered borderline sexting between local celebrities Carrie Wong and Ian Fang were leaked.
Besides flirty/ explicit messages, the two were also caught badmouthing fellow actor Lawrence Wong, whom Carrie is currently working with for ongoing drama My One In A Million.
However, Lawrence reveals in the afternoon of May 15 that Carrie has since apologised to him.
But that's not the end of things.
Just two hours ago on the same day, Carrie posted for the first time on Instagram since the scandal broke.
It was a photo of her and Lawrence in the pool, and it contained a public apology to him.
Her caption reads:
"Thank you for being the bigger person. Despite everything you lend me your listening ear and offer me words of encouragement. I've learned and will keep learning. Once again, I'm sorry."
In the comments section of the post, several celebrities expressed their support for Carrie.
This includes Andie Chen, Dasmond Koh, and Desmond Tan (Tan is Rebecca Lim's ex-BFF, by the way. And Lim is rumoured to have been dating Fang for the past couple of years).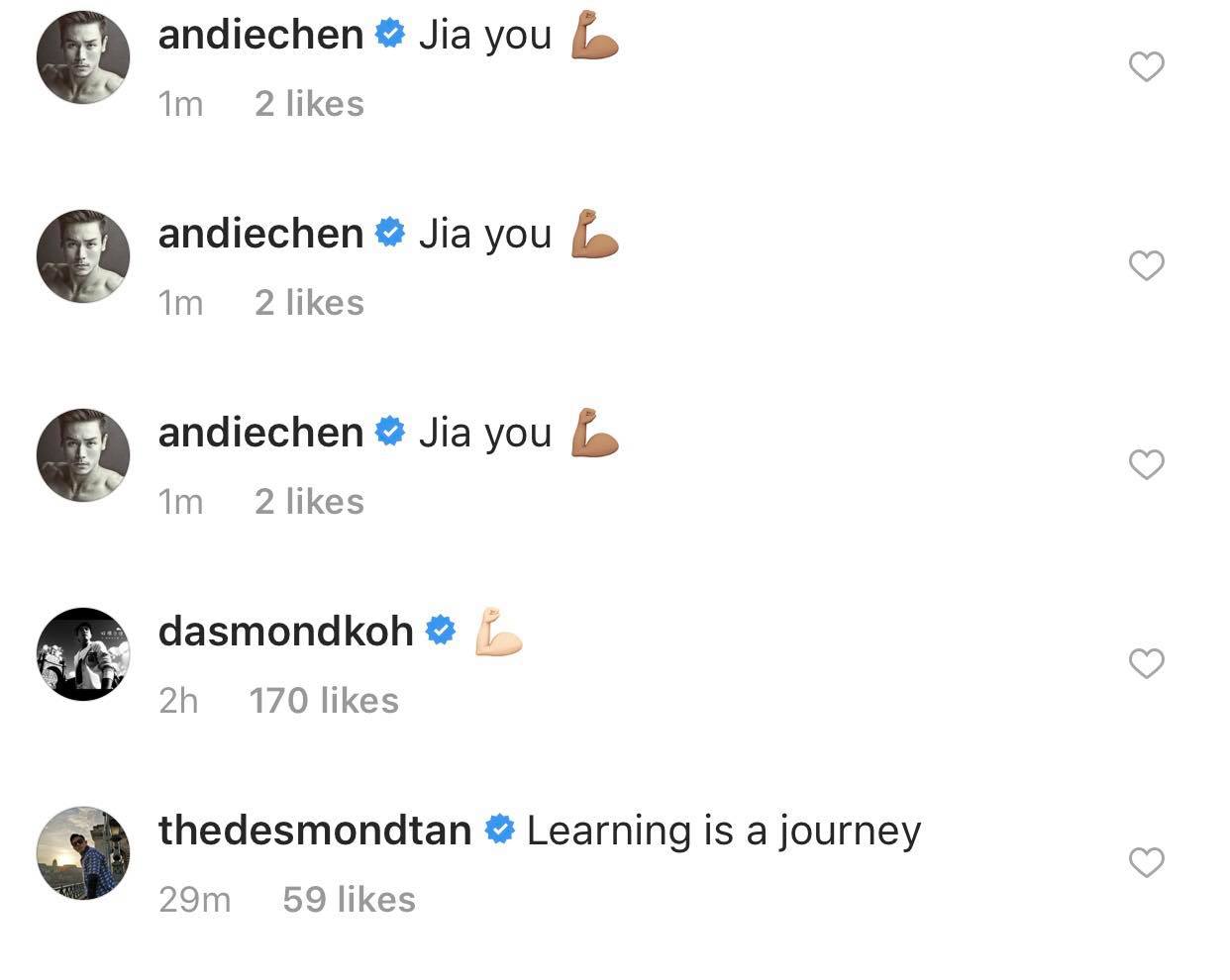 More notably, Carrie's rumoured beau Boris Lin also left a rather sweet comment:

Lin is a Taiwanese model, and the couple are believed to have been together since June 2018 or even earlier.
Carrie has currently limited the comments on her Instagram, which likely means that only the accounts that she follows will be able to comment on her posts.
Top image via Carrie Wong's Instagram
Content that keeps Mothership.sg going
---
??
Here's how not to get fat while stuffing your face with Hello Pandas.
??
Maybe can steam fish with this and make gr8 ginger recipes.
?‍??
Remember when you had to practice ting xie (Chinese spelling) like there was no tomorrow?
?️?
You probably know "Speak of Cao Cao, and Cao Cao arrives". But did you know he sometimes arrives in a Gundam suit?
❤️?❤️
Hit (on) your friends at a human whack-a-mole here.
If you like what you read, follow us on Facebook, Instagram, Twitter and Telegram to get the latest updates.