It's expensive to raise a kid in Singapore.
But exactly how much does it cost? SmartParents, a site dedicated to providing information on parenting, tried to calculate.
Cost of raising a kid in Singapore
A Facebook post by Ivan Teo shared a series of infographics featuring a breakdown of how much it costs to raise a kid through different stages of his or her life.
The infographic, which was done by SmartParents, estimated that supporting a child until they finish their university education would cost "at least S$670,000".
The breakdown is based on data collected in June 2018 and "where possible, the lowest prices have been used".
The prices apply to Singaporeans only.
This is the breakdown:
Pregnancy costs
Baby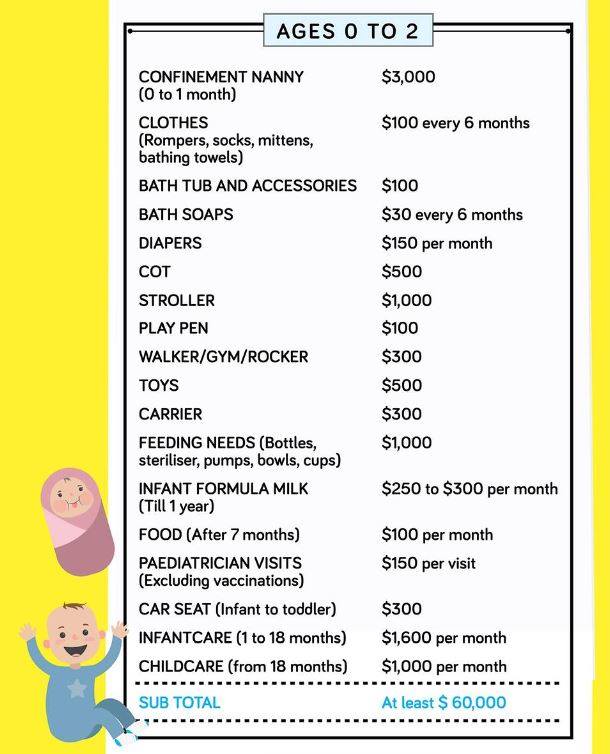 Toddler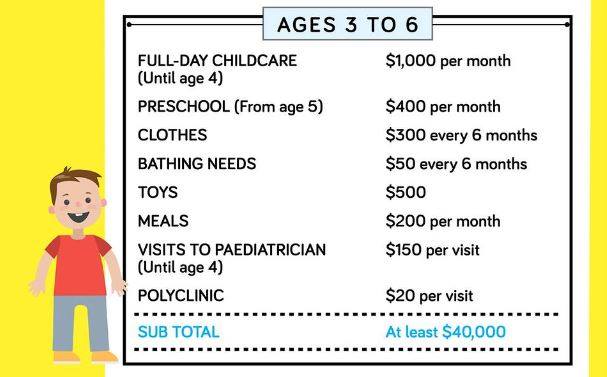 Primary school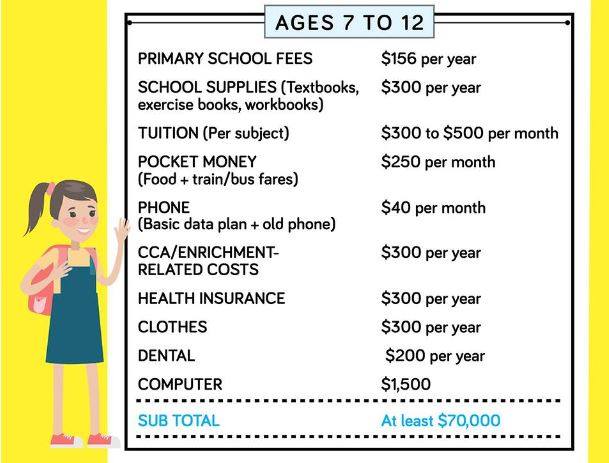 Secondary school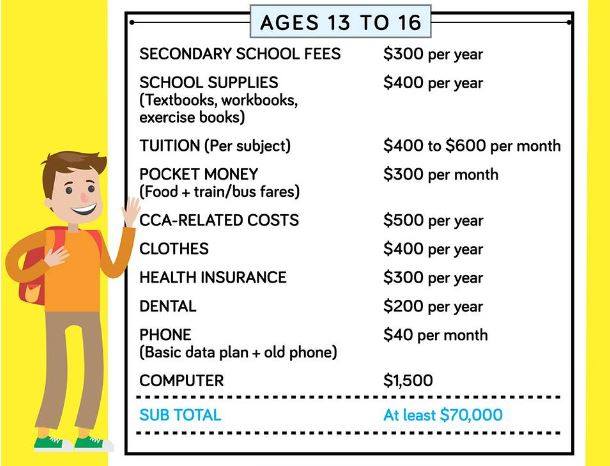 Pre-university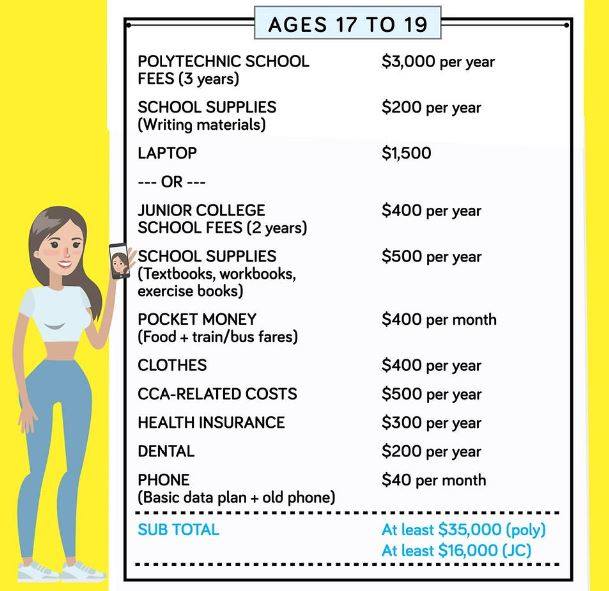 University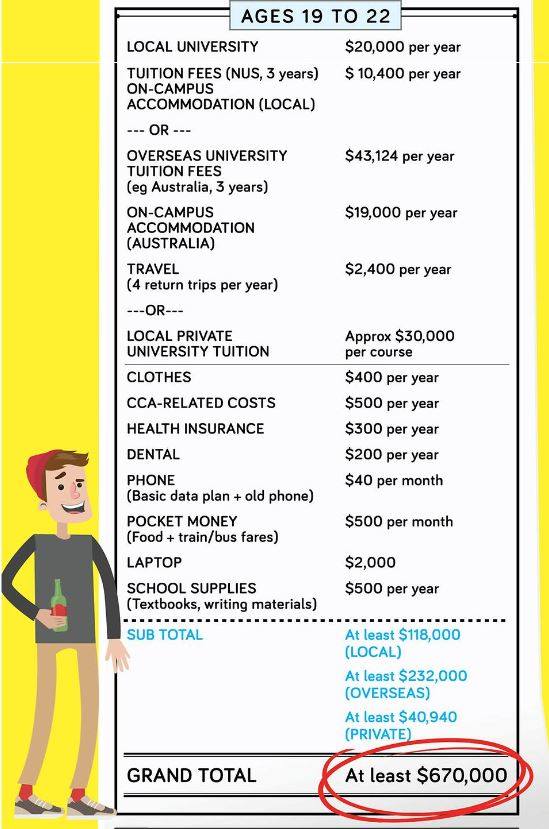 Could cost less?
In the comments section, many netizens disagreed with the breakdown of the cost.
Some pointed out cheaper alternatives to some of the items listed, and suggested that certain figures could be lower:





Others also disagreed over the age of which a child should be financially independent, saying that a child in pre-university or university should be able to pay for their own daily expenses.



One comment, though, suggested a life-hack:

Genius.
Expert opinion
According to a Straits Times commentary by NUS Economics Associate Professor Chia Ngee Choon and Actuarial Data Analyst Chia Han Mae in September 2018, the cost of raising a kid starts from an estimated S$560,000 for mothers in the median income percentile.
For mothers in the 30th income percentile (i.e. household earns less than S$7,500 a month), the total child-rearing cost is estimated at S$280,000, after including tax benefits and direct subsidies.
This is Ivan Teo's Facebook post:
Top photo composite image, photos via Wikimedia Commons & infographic by SmartParents.
Related story:
Content that keeps Mothership.sg going
---
??
Property hunting can be a chore, but we made it into a game. Sort of.
???
Pretty pastries and cheese fruit teas. Instagram-worthy cafe without breaking the bank.
??
Earn some CASHBACK right now! Don't say we never jio.
?
Find out which decade you should be born in.

If you like what you read, follow us on Facebook, Instagram, Twitter and Telegram to get the latest updates.