You know the feeling of finding loose change in your pocket?
That's what it felt like when I first started earning Cashback from ShopBack.
But while ShopBack started out as a discovery and rewards platform offering customers Cashback for their online purchases, there is now ShopBack GO where users can earn Cashback offline and on-the-go at over 400 participating eateries.
Cha-ching.
Earn up to 10 per cent on original purchase
Through ShopBack GO, users get to earn up to 10 per cent of their original purchase (excluding GST and service charges) from about 400 partner restaurants (and counting) in Singapore.
Furthermore, ShopBack GO purchases are tracked almost immediately and are confirmed within one week.
Which is great, because money = time.
No payment via app
Since ShopBack GO is a built-in feature of the ShopBack app, I had to download it on my phone and click an icon that says "Eat Out" in the Categories section.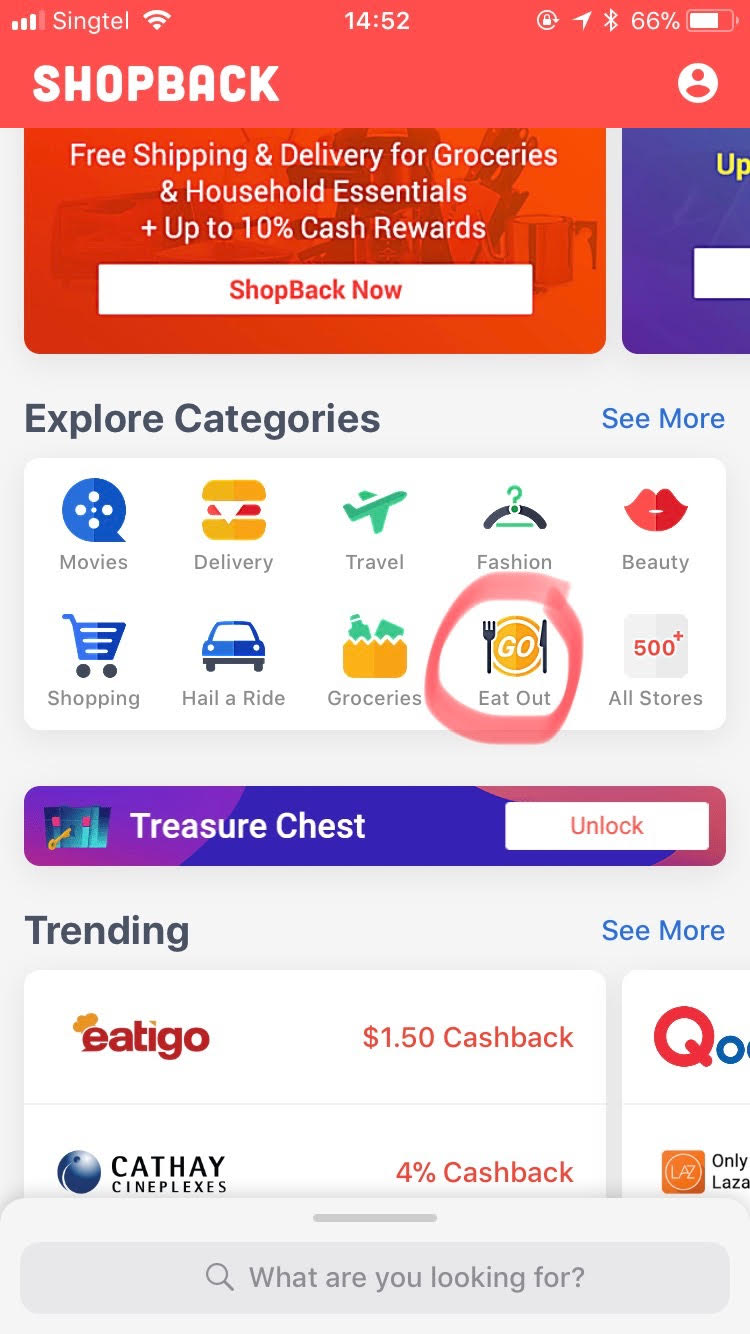 Then I just had to link my preferred card on ShopBack GO, instead of going through the hassle of topping up an e-wallet or paying for my items via the app. Payment is made as per normal with the linked card by swiping, tapping or using Apple Pay/ Google Pay/ Samsung Pay.
Find merchants wherever you are
ShopBack GO also allows users to find merchants near them just by turning on the location services on the app.
This saved me some time from having to browse through lists of restaurants just to look for which ShopBack GO merchant were nearby.
For example, since I was at Jurong East, the app recommended me to a variety of different merchants and even showed how far it was from me.
Then, I can activate Cashback for the desired outlets any time I want before making payment.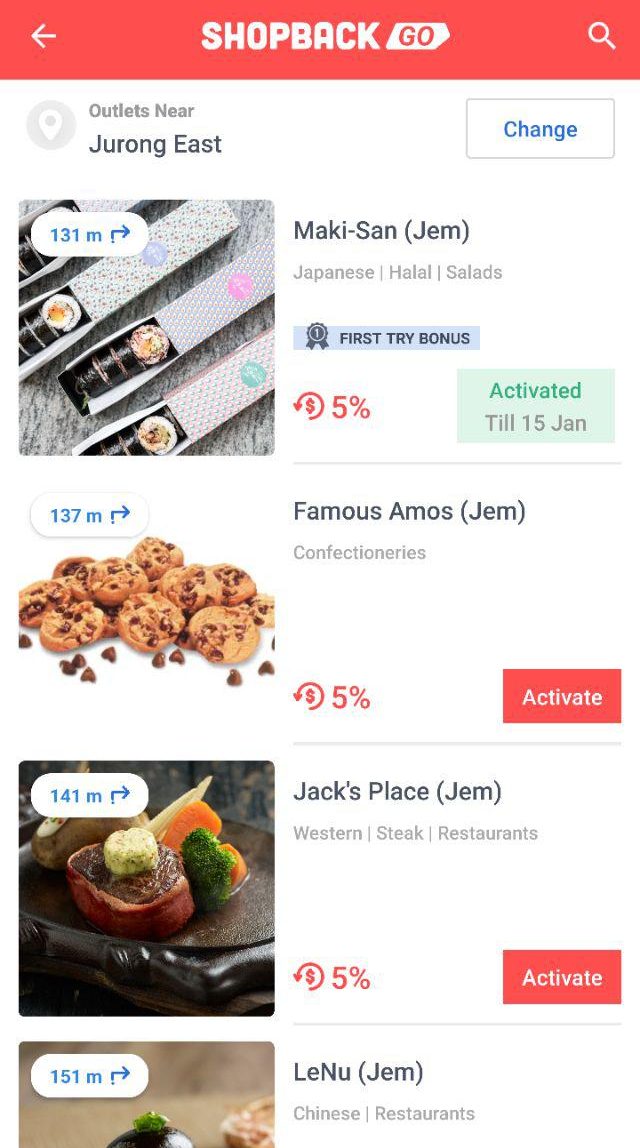 Here are some ShopBack GO-approved merchants that I've tried:
Yolé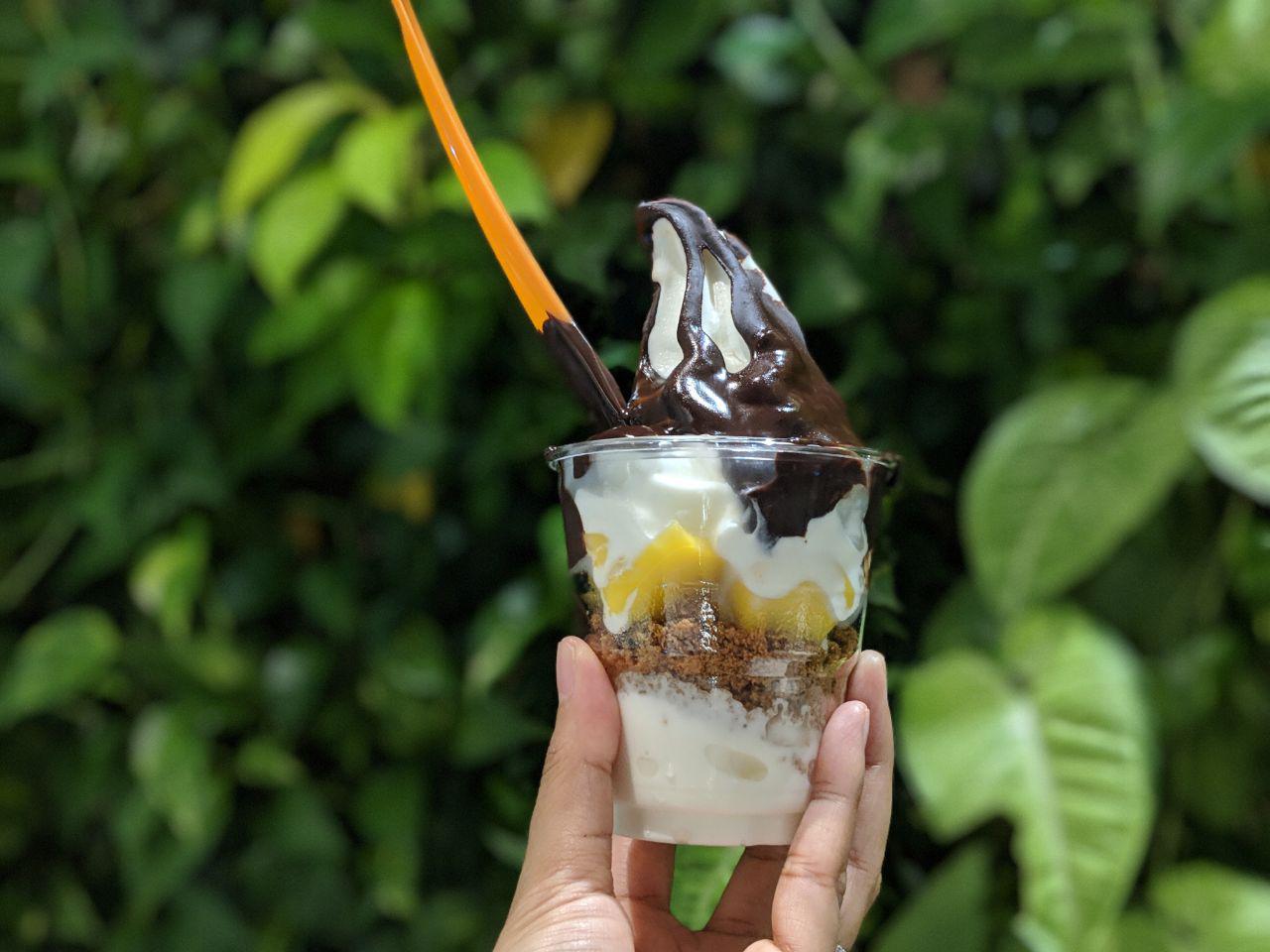 While I'm not one to spend money on desserts, saving 5 per cent from buying Yolé sounds like a good deal.
Besides, a Mini Ibiza (S$5.95), which is frozen yoghurt served with a choice of crunch, sweet sauce and fruits, sounds like a healthy snack.
#WarAgainstDiabetes. Sort of.
And upon paying for my sweet treat, I received this notification almost instantly so that I knew the Cashback was tracked: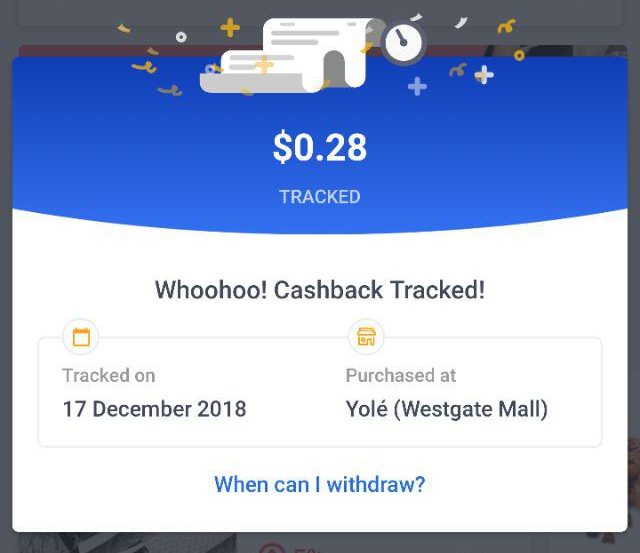 Nice.
How much I spent: S$5.95
Cashback amount: S$0.28
Maki-San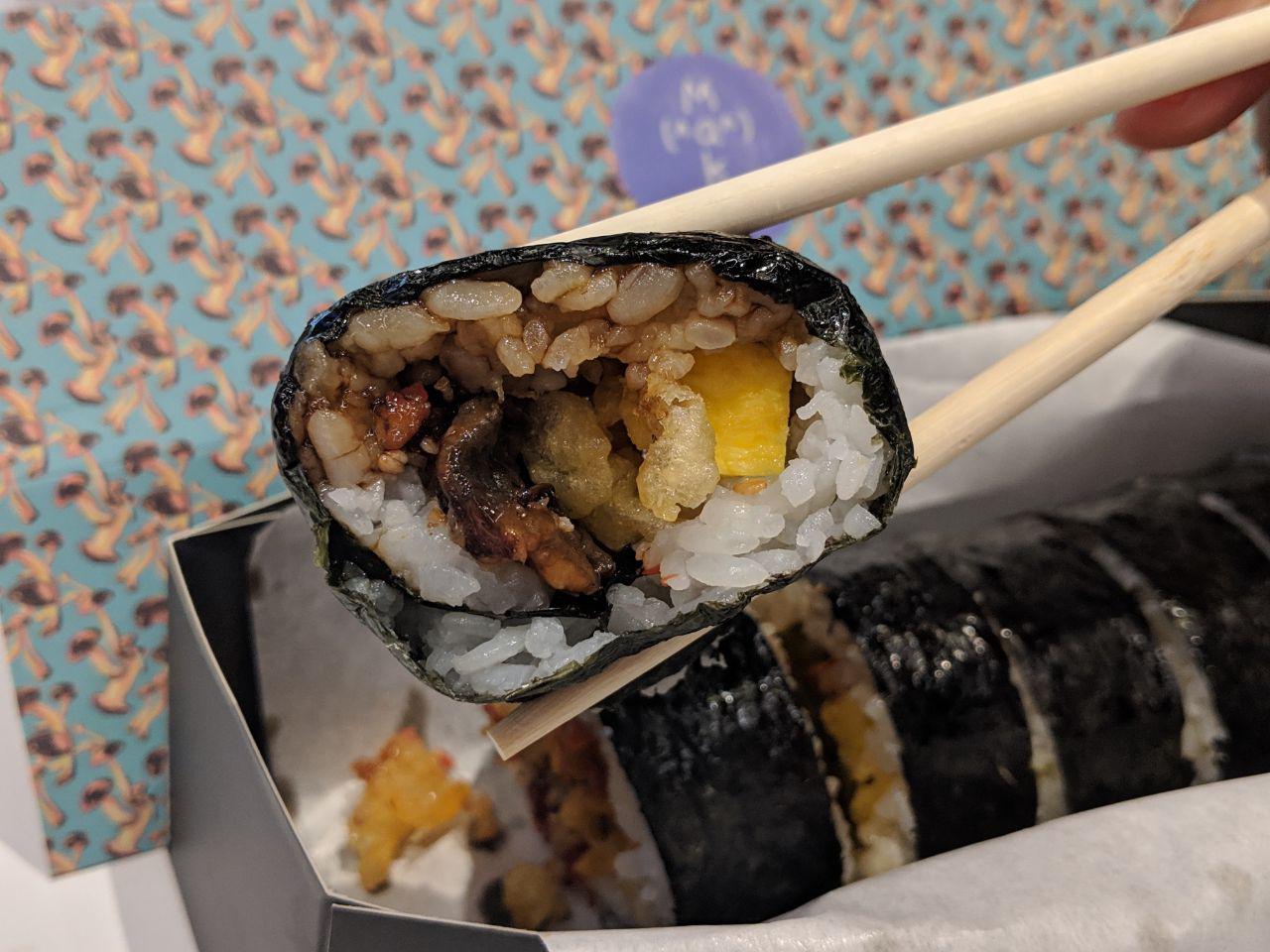 Maki-San is an eatery with outlets across Singapore that is popular for its DIY sushi rolls.
I didn't have to think twice to treat my sister and myself to a Two to Tango set (S$21.40) consisting of two Mega Sans and two drinks since the app offers a 5 per cent cashback for Maki-San.
Filling dinner treat without leaving a huge hole in my wallet? Win.
How much I spent: S$21.40
Cashback amount: S$1
Ben & Jerry's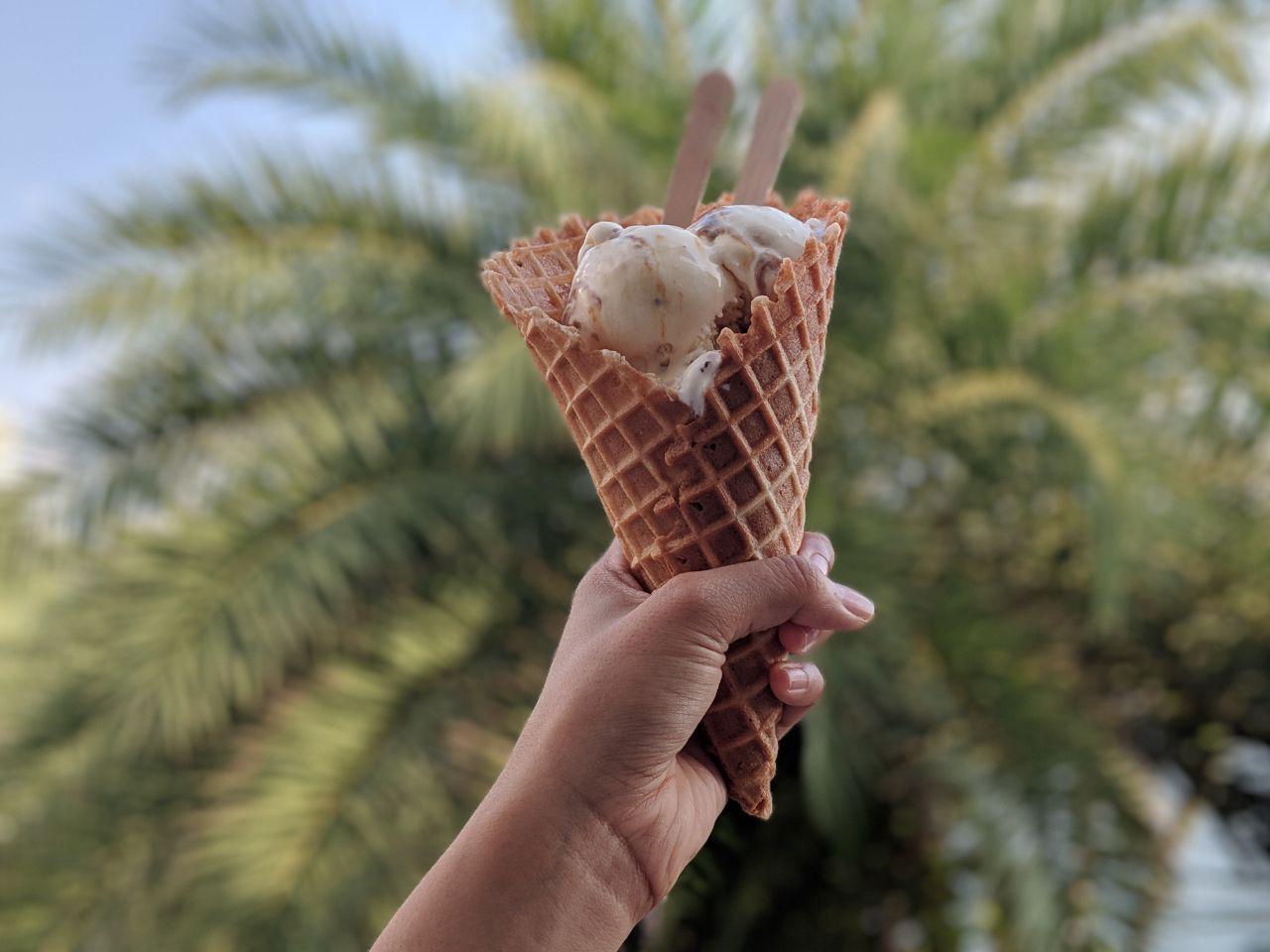 There's no reason not to eat ice cream.
But in case you need to justify a scoop - nay - two scoops on a waffle cone (S$11.90), here's one: ShopBack GO gives you 5 per cent cashback from Ben & Jerry's.
How much I spent: S$11.90
Cashback amount: S$0.56
The Daily Cut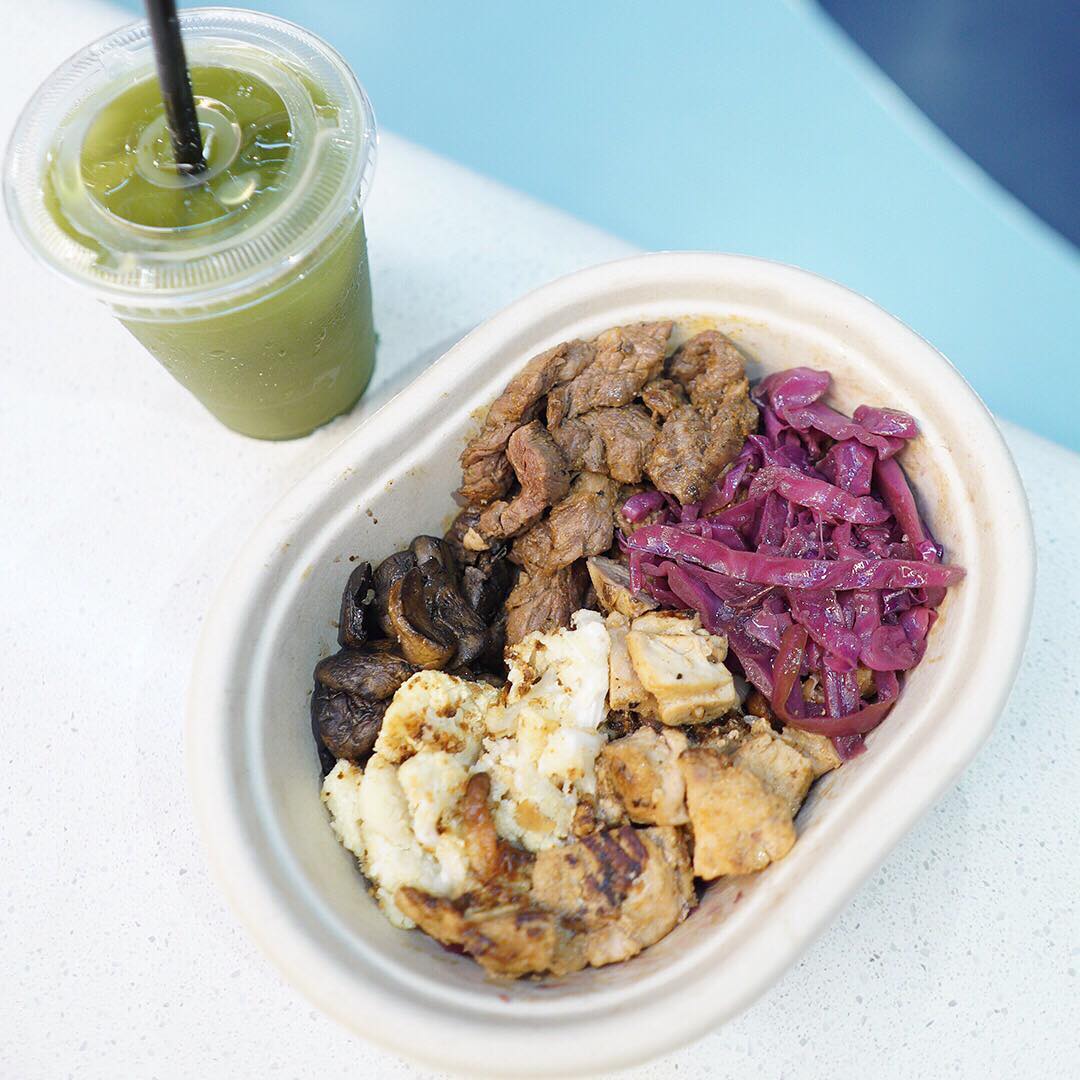 If you like assembling your own salad with more protein and without the mess, then The Daily Cut is a great choice for you, especially when you can get 5 per cent cashback.
I opted for the regular bowl (S$12), where you can choose a serving of base, a serving of protein, three types of supplements, one type of topping and your choice of dressing.
Tip: Get sweet potatoes as your base since it's tastier and easier to chew than green leafy vegetables.
How much I spent: S$12
Cashback amount: S$0.56
Famous Amos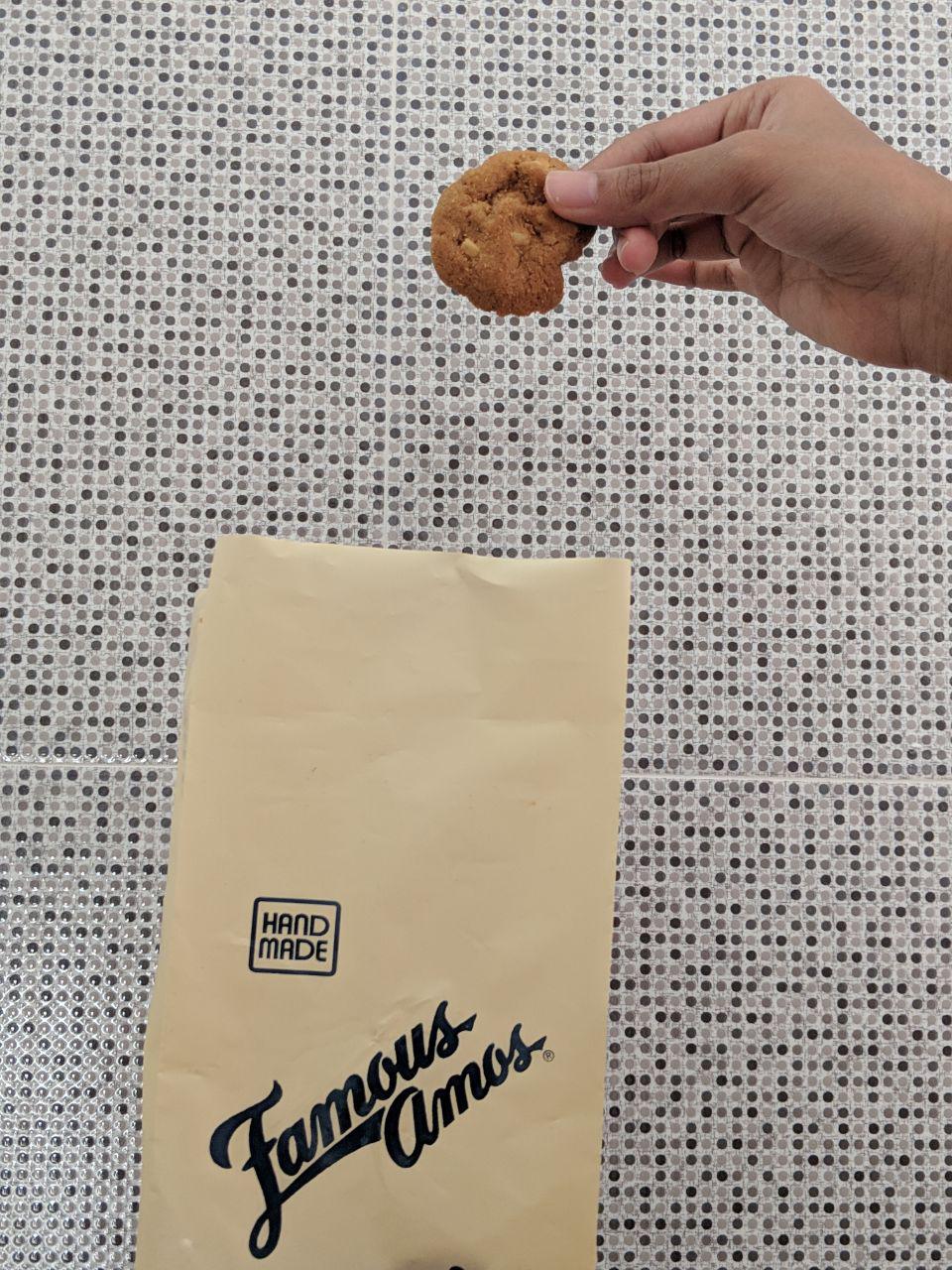 Cookies are a guilty pleasure, but I'd give in for a taste Famous Amos' macadamia cookies (S$6.30 per 100 grams) once in a while.
And getting 5 per cent cashback makes the deal even sweeter.
How much I spent: S$6.30
Cashback amount: S$0.29
How to withdraw it?
The Cashback will be credited straight into my ShopBack account once the transactions are confirmed.
From there, I will be able to withdraw it into my preferred bank account once I've hit a minimum of S$10 in my ShopBack account.
However, I did have to wait a few days for the transactions to be confirmed, but not longer than seven days, depending on the different merchants: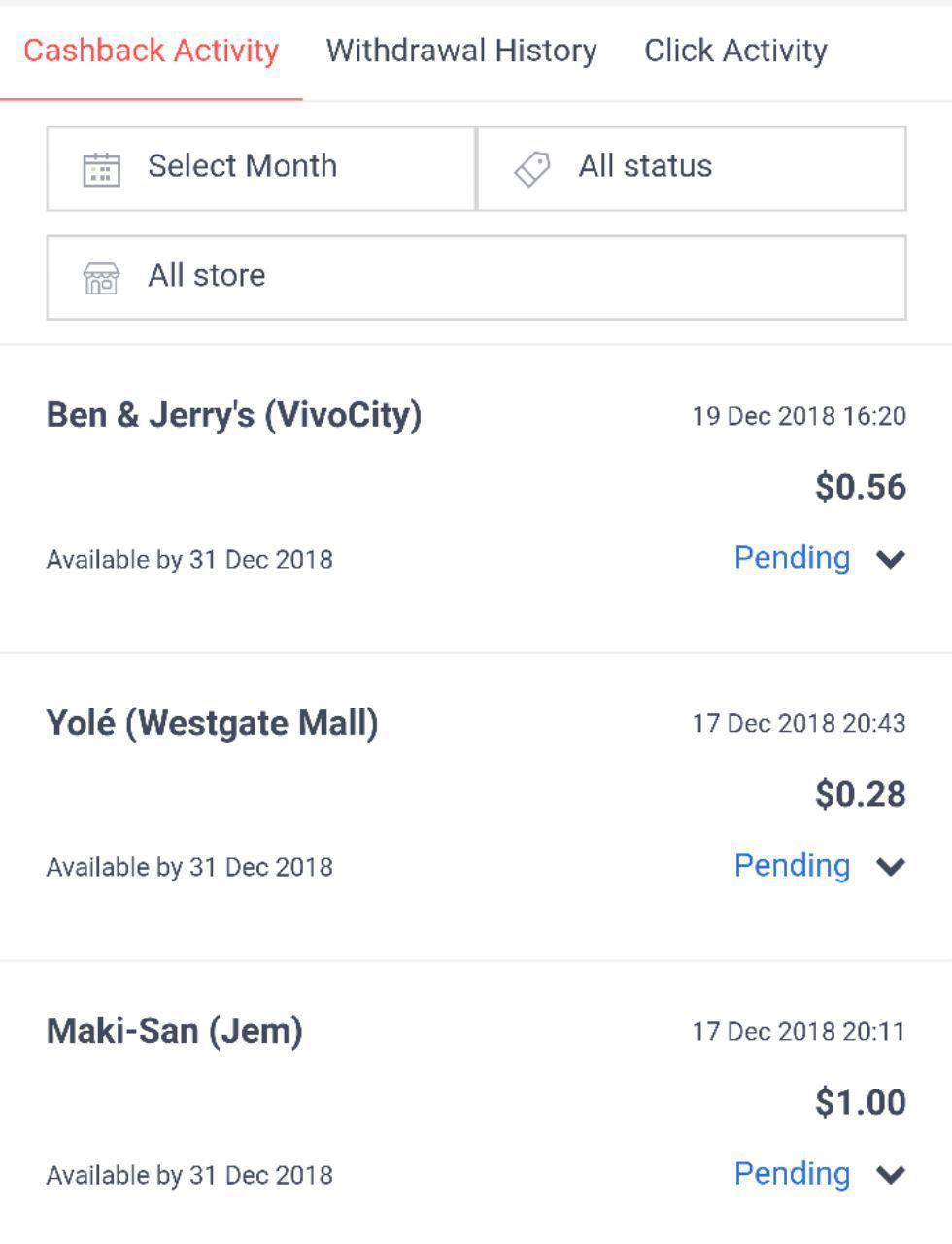 But hey, there's a quote that goes: Anything worth having is worth waiting for.
And in this case, it's Cashback.
This sponsored article written in partnership with ShopBack has made the writer better at math.
If you like what you read, follow us on Facebook, Instagram, Twitter and Telegram to get the latest updates.