Just when we thought cat abuse was something we could leave behind in 2017, two more cats were recently found dead in Yishun.
Found with severe bleeding from head
On Tuesday, Feb. 20, Facebook user Catherine Tan posted a photo of a cat that was found dead in a carpark at block 367, Yishun Ring Road.
The community cat's head appeared to be soaked in a large pool of blood.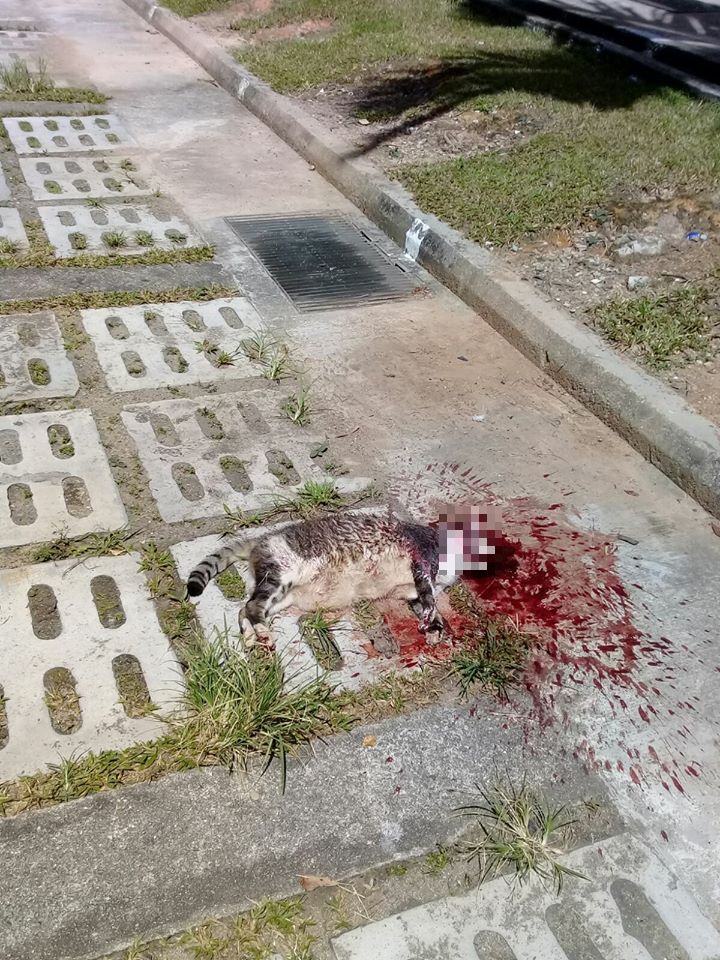 Mothership reached out to the Agri-Food and Veterinary Authority of Singapore (AVA) who shared that they were informed of the cat's death and advised the public to not speculate all animal deaths are due to animal cruelty.
"AVA has been in touch with the Yishun community cat feeders on this case and was informed that the cat carcass has been cremated by a cat feeder. There are currently no leads to the case. Members of the public who have information on this case (e.g. photographic or video evidence, witnesses, etc) can contact AVA at 1800-476-1600. All information provided will be kept in strict confidence."
[related_story]
Found with body in odd position
On Wednesday, Feb. 21, Yishun 326 Tabby cat, a Facebook community page, posted an appeal for information for a cat that was found dead at a stairway in block 147, Yishun Street 11:
Its body was found lying next to a wall, its front and back paws twisted in different directions, with smears of blood nearby.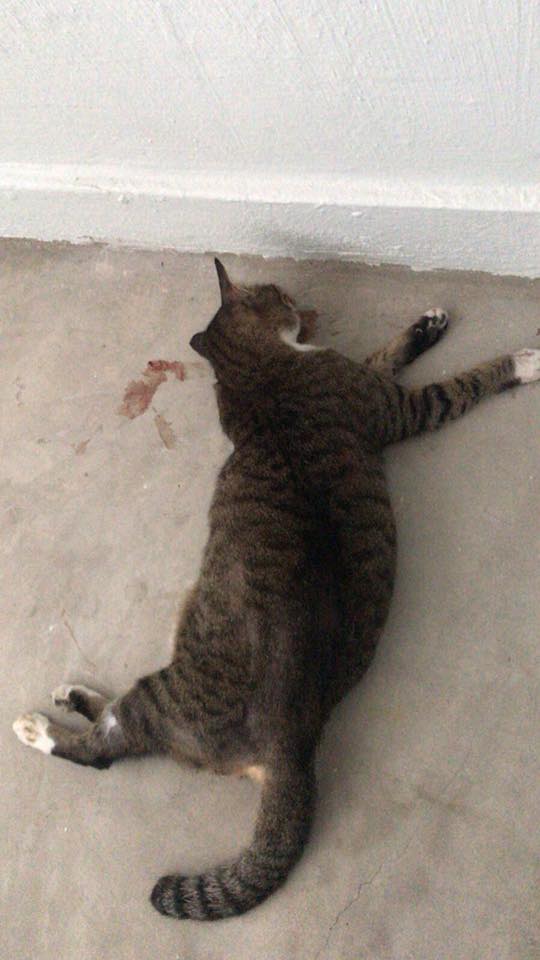 Specks of blood at staircase
A speckled trail of blood was also left on the staircase leading to the landing where it was found.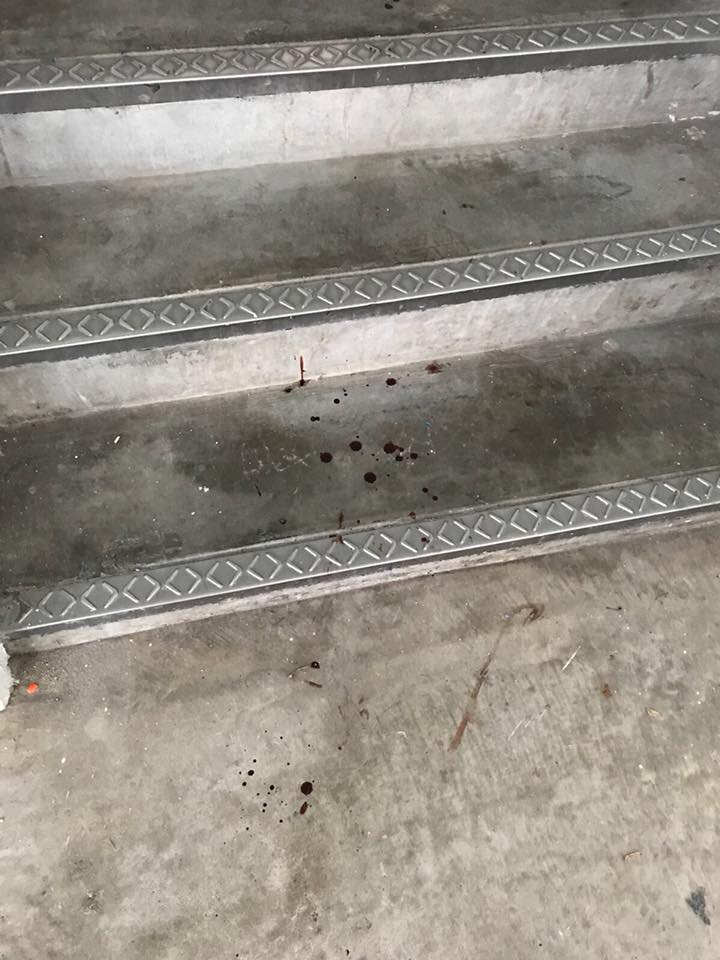 According to a Channel NewsAsia report, a spokesperson from the Cat Welfare Society said the cat was found on the morning of Tuesday, Feb. 20.
"The body position of the cat and the injuries inflicted (lean) towards possible abuse."
AVA is currently investigating that case.
Separately, it also advises that community cats are, as far as possible, rehomed as they do not have good welfare and living conditions outside:
"They (stray cats) are constantly exposed to the elements and face various risks such as starvation, disease and parasitic infestations, animal cruelty and the risk of getting knocked down by vehicles. Stray cats may not be able to fend for themselves in the environment and the risks they face could be fatal."
Top image via Catherine Tan and Yishun 326 Tabby cat's Facebook page.
Here are some totally unrelated but equally interesting stories:
Regular S'poreans are best & worst line of defence against new threats
Modern dating is way too complicated, here's why
Have grand plans of retiring on a farm? We tried it for you. Kinda.
These stories of Singaporeans rallying to help each other will make you have faith in humanity again
If you like what you read, follow us on Facebook, Instagram, Twitter and Telegram to get the latest updates.