Farms are an exotic idea to Singaporeans. That's because agriculture hardly exists in Singapore. When's the last time you saw a farm here?
And as we spend the days working in our highly-stressful offices, we entertain the idea of living on a farm when we grow old -- ah, the peaceful, fresh and slow life.
But after spending a day at a local fish farm, I've realised that farming requires expertise, the right technology and A. LOT. OF. HARD. WORK.
It's a full-time job, guys. Getting fresh food on the table.
Here's what I learnt.
Where we went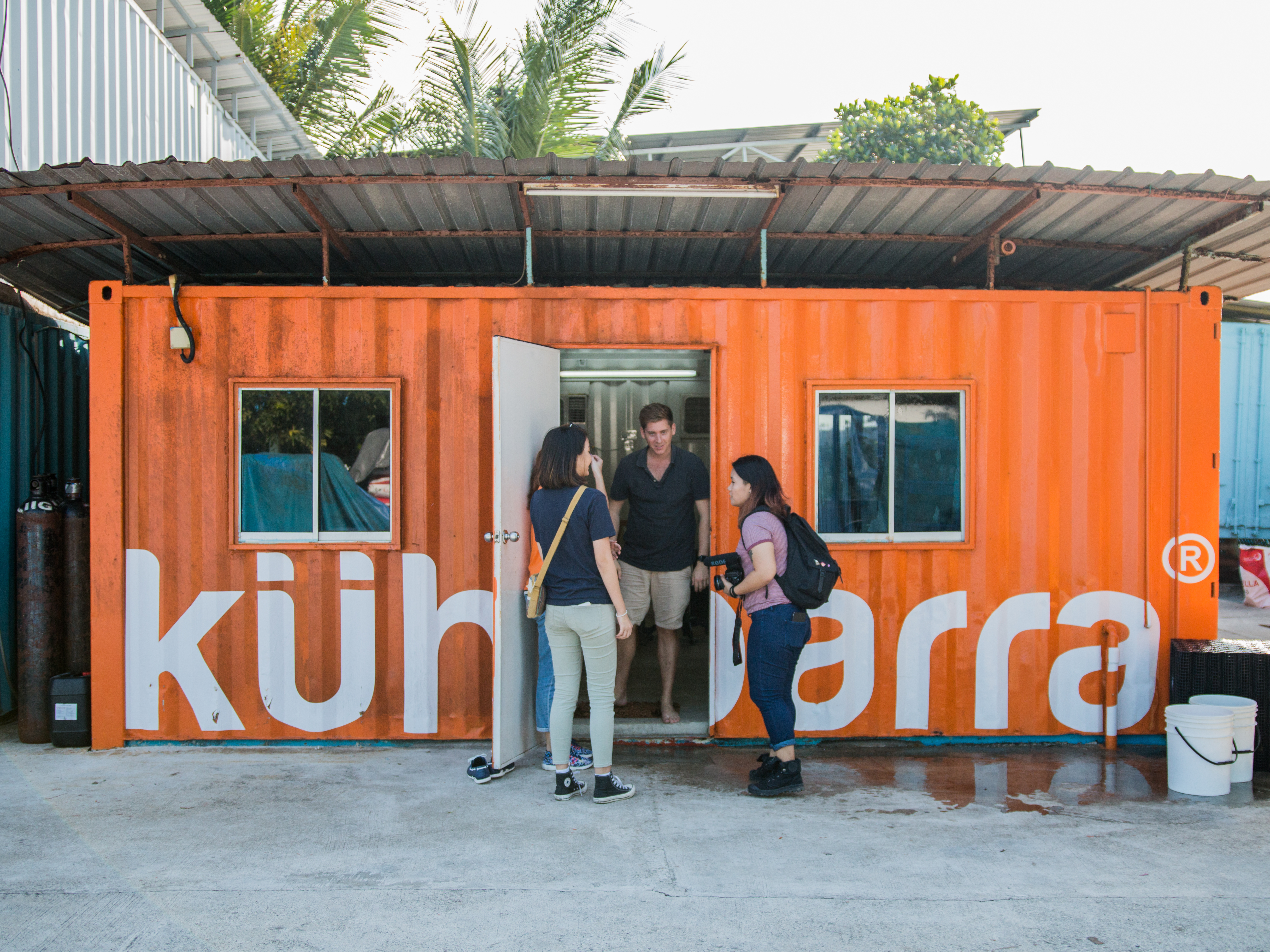 Kühlbarra, the only local fish farm located in the southern waters of Singapore. Unlike traditional kelongs, it only rears Barramundi, or Asian seabass. To your aunties and grandmothers, it's the kim bak lor.
It looks like this: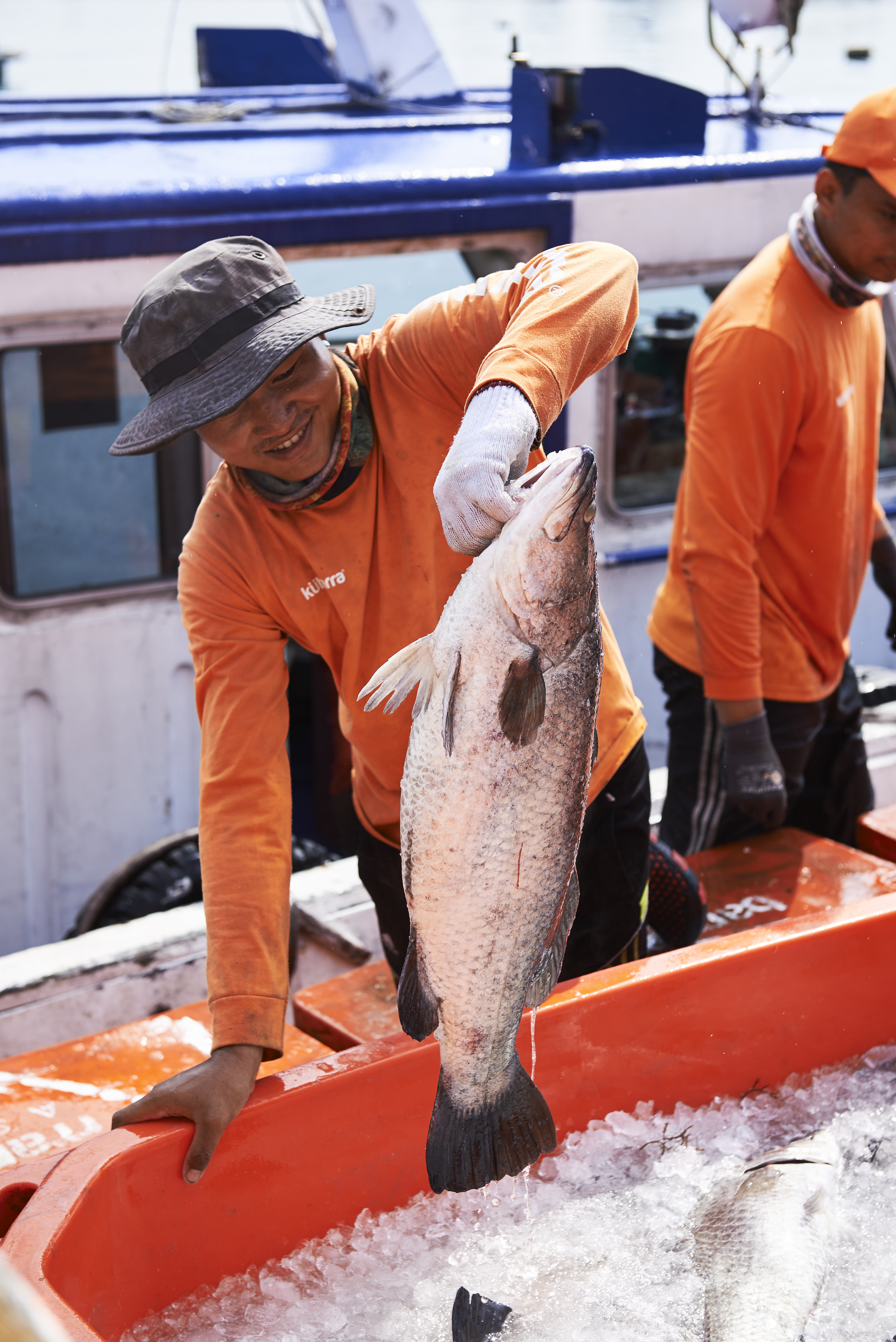 Yes. It is also unlike traditional kelongs in that it is not a kelong. This is how the "farm" looks like:

Alright, back to what I learnt.
1. It's not easy working on a fish farm.
Our journey to the farm started at 9am, West Coast pier.
Most fish farms in Singapore are located offshore -- it's a 40-minute boat ride to the farm's nursery on Pulau Semakau. Getting to the actual farm is an additional 15 minutes.
As we endured the bumpy boat ride, the wind and sun felt nice on our shoulders. The waters were clear. It felt like a vacation.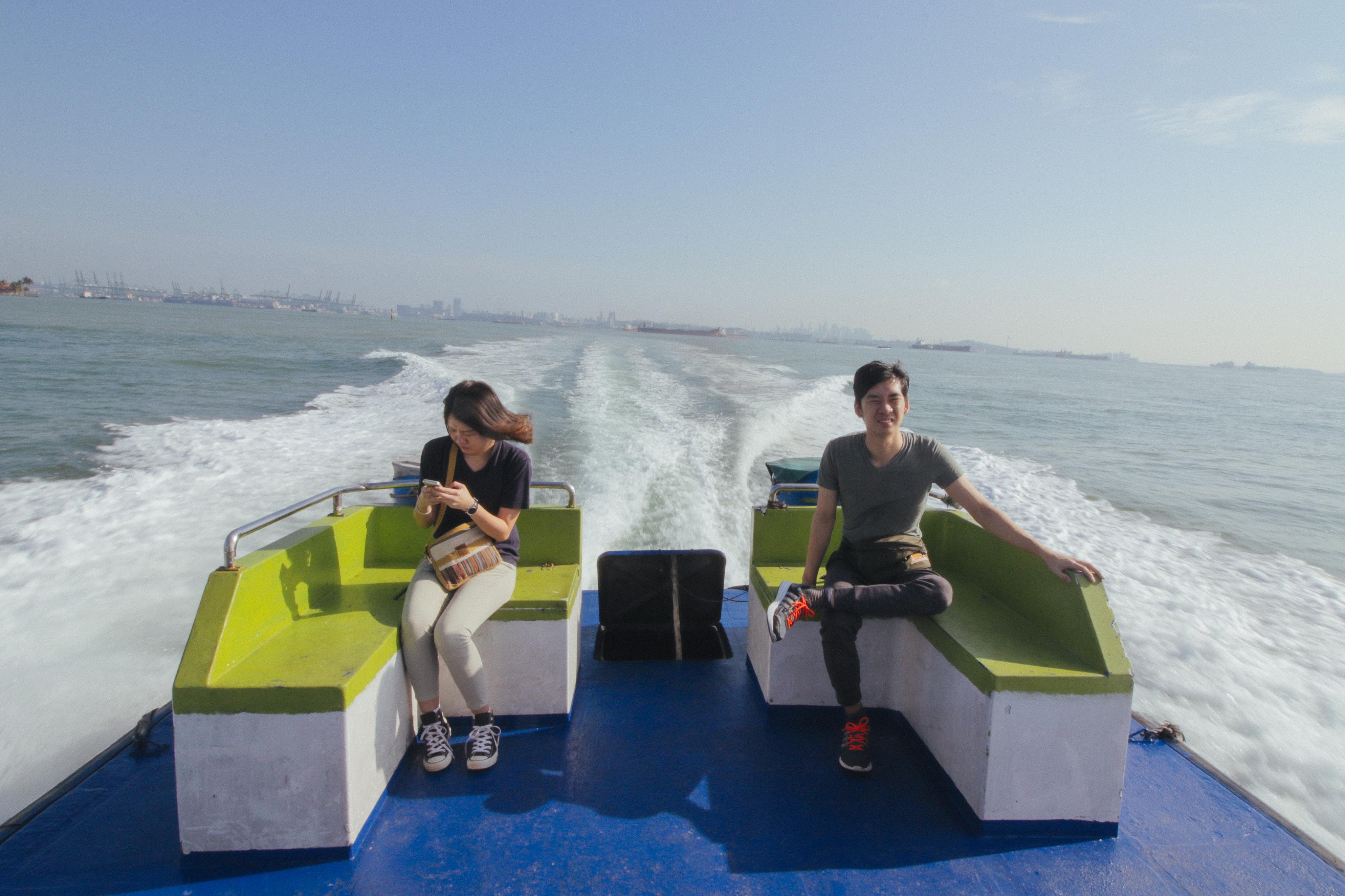 But the thought of making this trip daily, rain or shine, had me shuddering a little. Known for having strong currents, the southern coast is great for rearing fish, but honestly doesn't make for an enjoyable boat ride.
Not to mention, West Coast pier is incredibly ulu.
To tend to the fish, some workers even live on the farm -- either on Pulau Semakau, or on a barge in the middle of the sea, right where the fish are.
Yep, working on a fish farm is no small feat.
2. Fish get tanned too, and the tanner they are, the cleaner the water.
Out in the southern waters, the seawater was impossibly sparkly and clean; worlds apart from the murky waters we're used to seeing.
Which is why it was easy for us to see that the Barramundi reared at the farm were very... dark. In fact, they were darting around in the water, almost like black streaks on a painting.
Eva, our guide, explained that because the southern waters are clear, the fish turn a darker shade, almost as if they become tanned -- making their skin an easy indicator of how clean the water they live in is.
Here's a quick comparison:
A Barramundi caught in Australia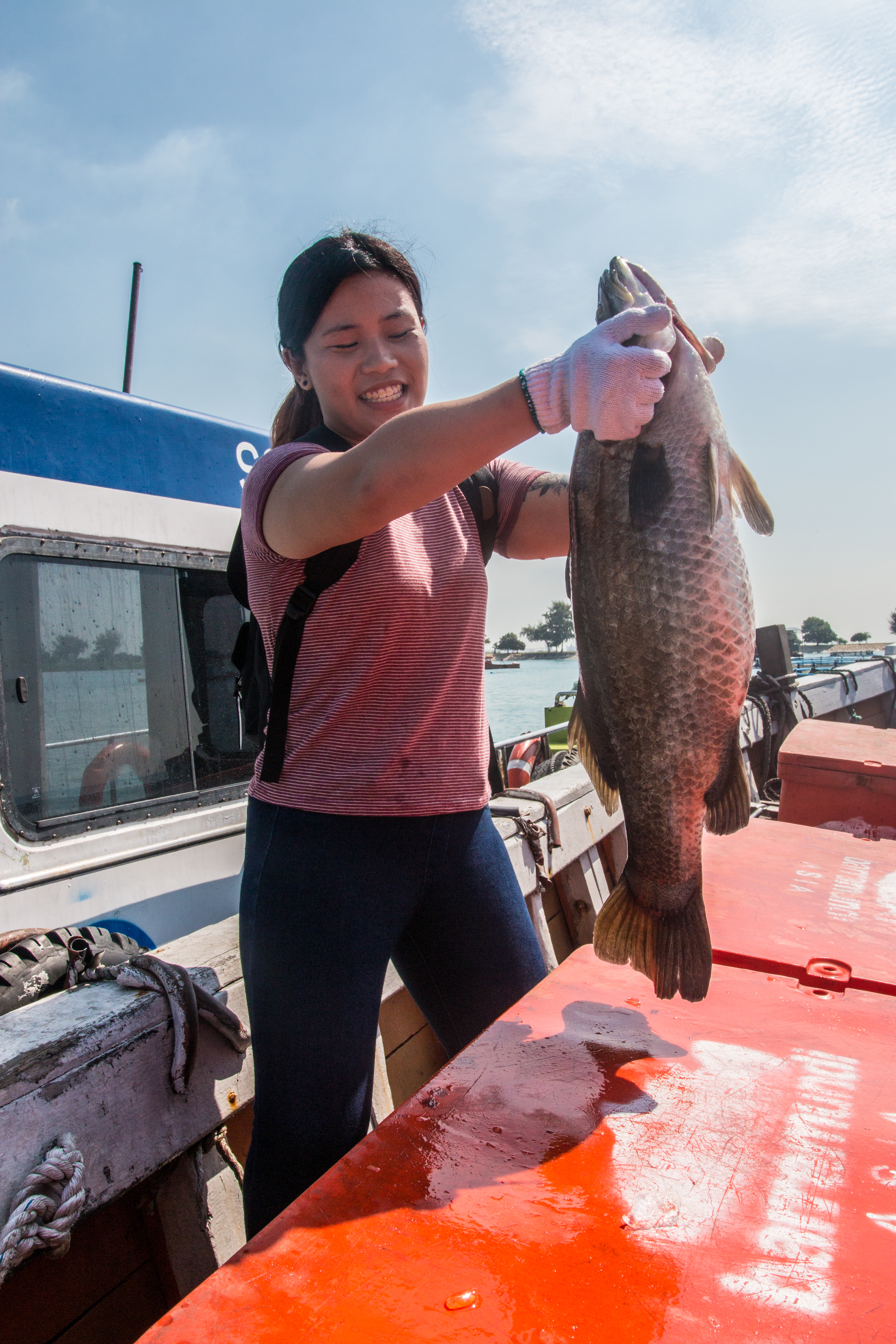 A 4kg Barramundi from Kühlbarra's farm. Also, a Mothership video editor who looks like a legit fishmonger.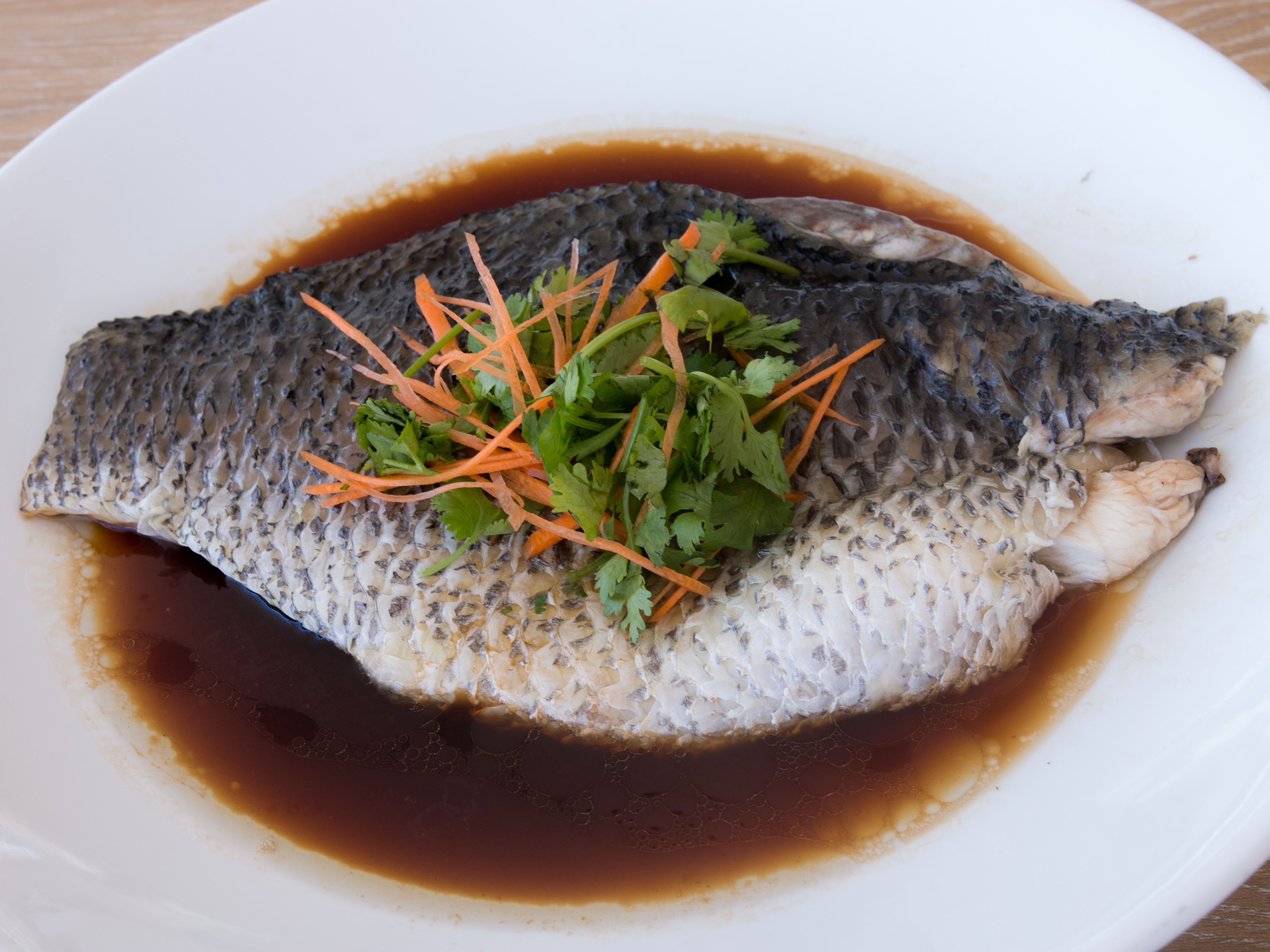 Here's how dark the fish really is -- very tanned for a fish that's supposed to be silver.
3. The freshest fish is NOT from the wet market.
If your mama ever told you that the freshest fish come from the pasar, that's not really true (sorry mama).
Most fish we get here are imported from Malaysia and Vietnam. Realistically speaking, many of the fish are about 4-5 days old when they reach Singapore -- by the time they clear the customs, get laid out for display and are sold, the fish could possibly be more than a week old.
Nooot exactly jumping fresh in today's standards.
Needless to say, fish from local farms get to your table a lot faster.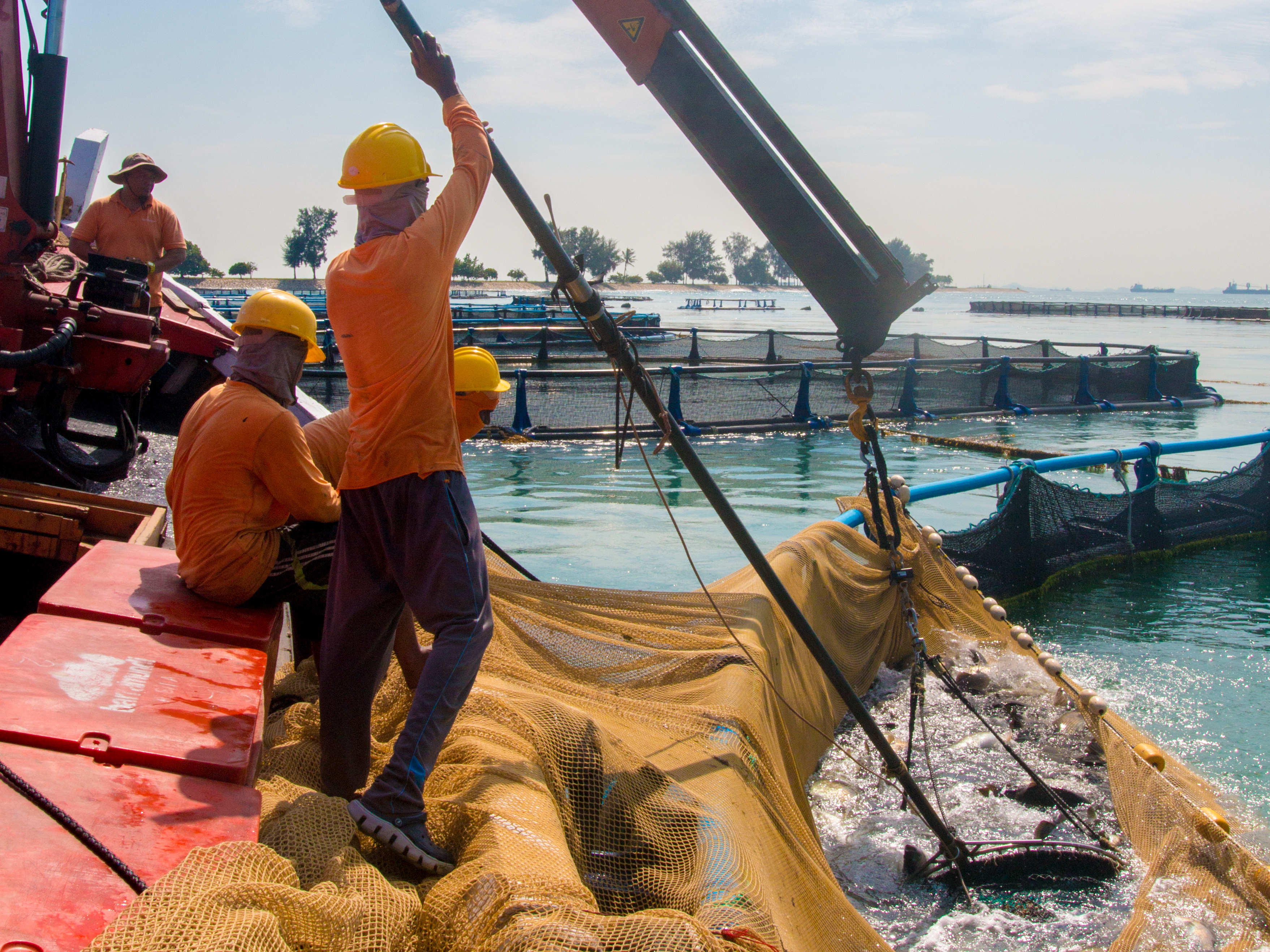 When the Barramundi are harvested, a crane is used to scoop up the fish (weighing approx. 4kg each)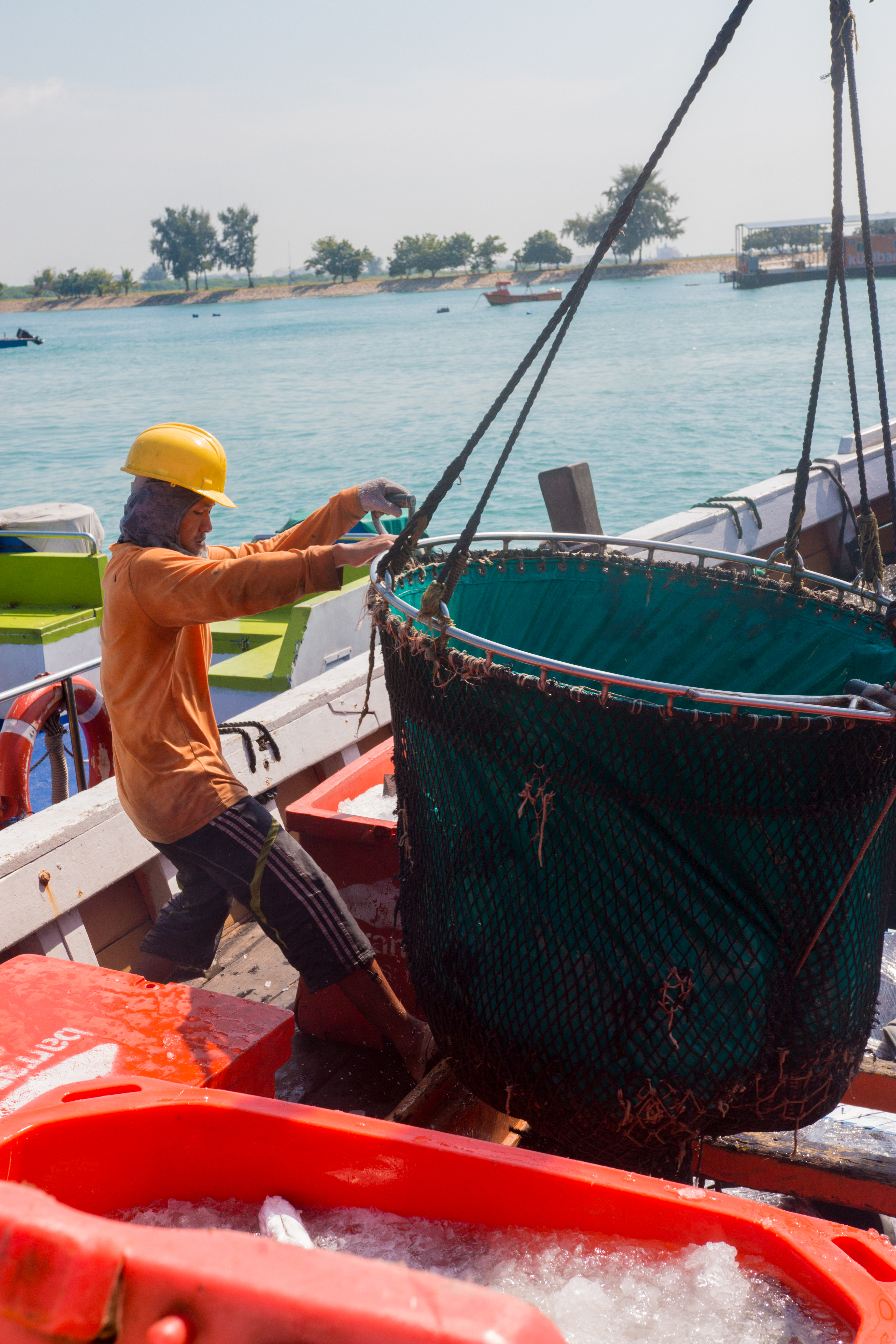 And then the fish go straight into an ice slurry, where they will be kept fresh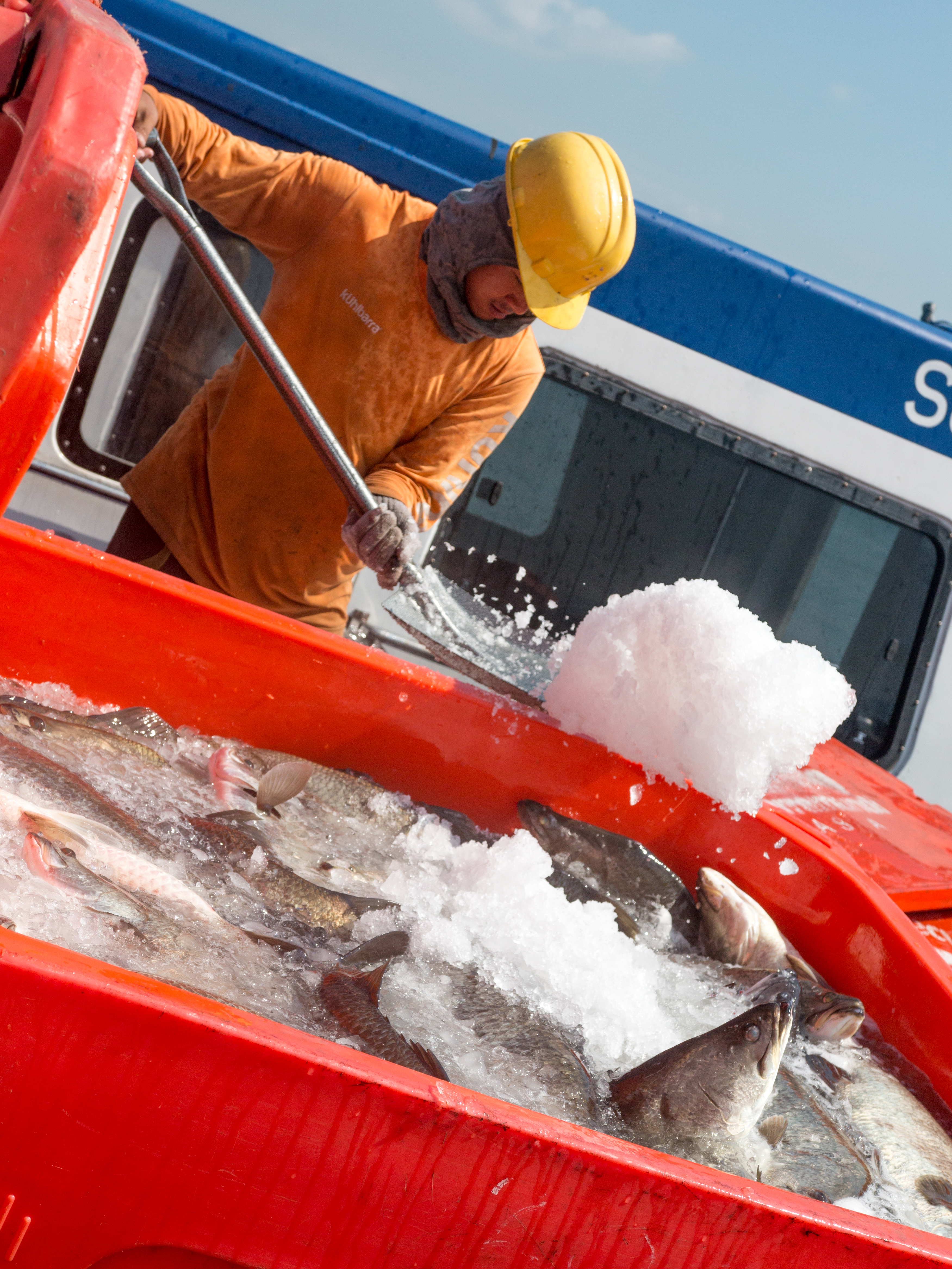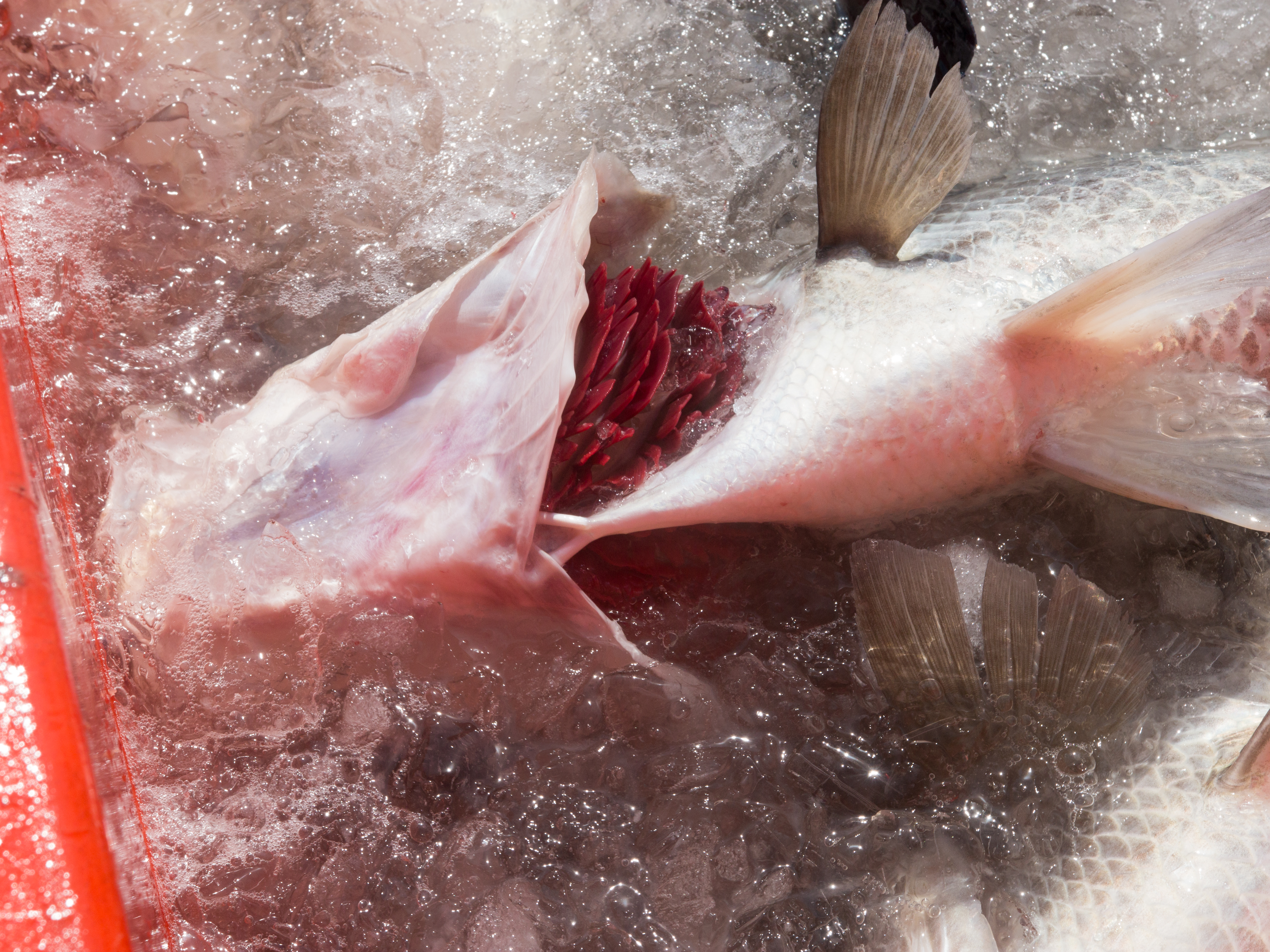 Have you ever seen gills this fresh at the wet market?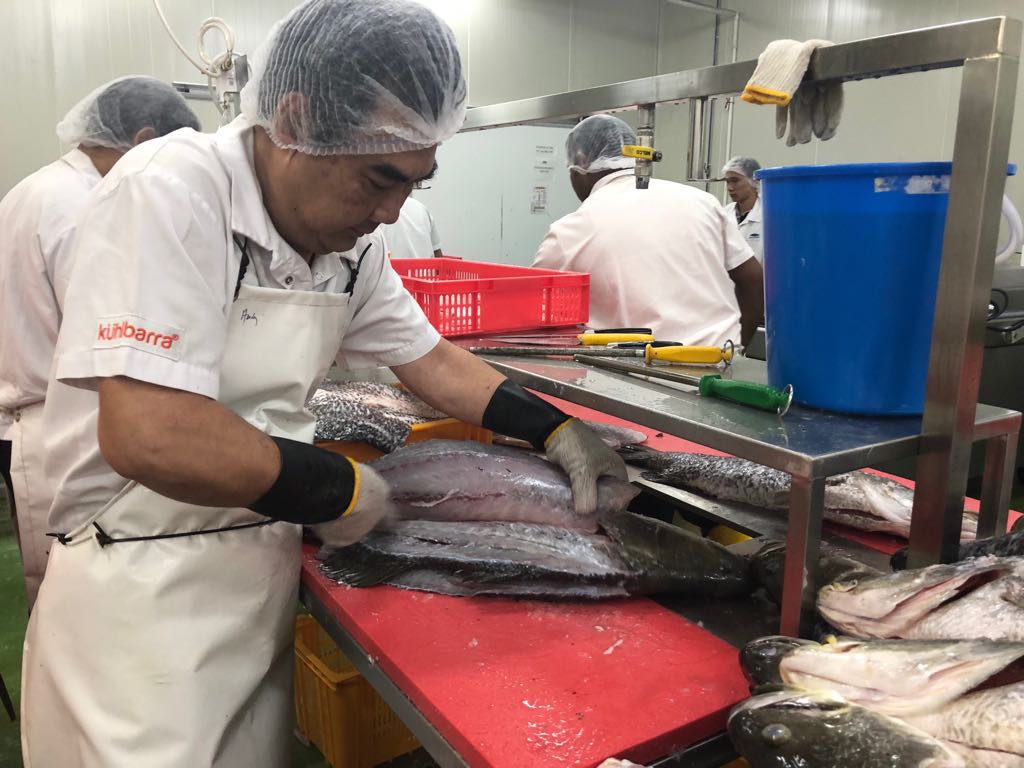 Once the fish is harvested, they are brought to the processing factory within 4 hours. Here, they are scaled, filleted and sealed in airtight packets.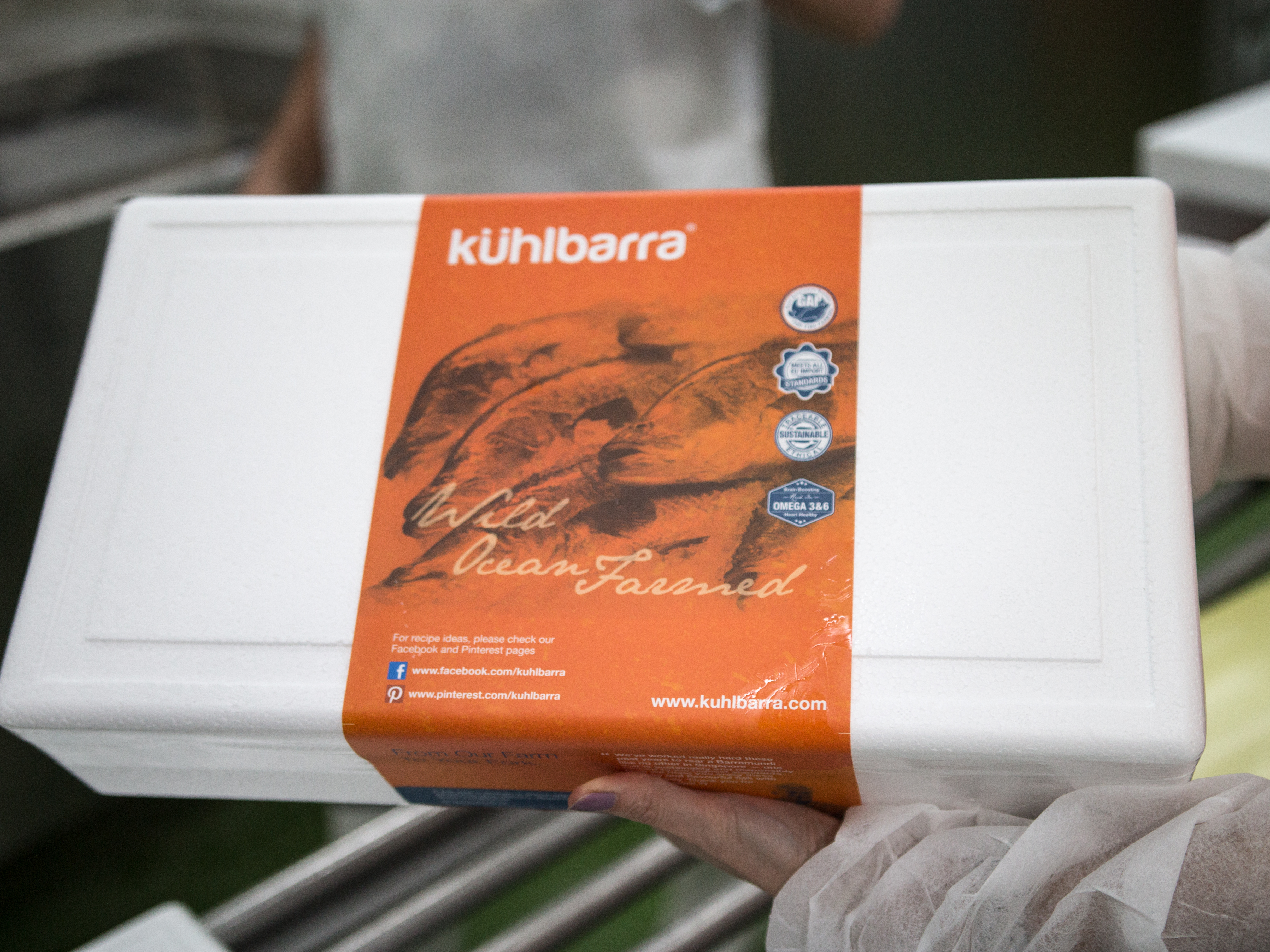 Kühlbarra delivers direct to customers -- for full control over the quality of their fish.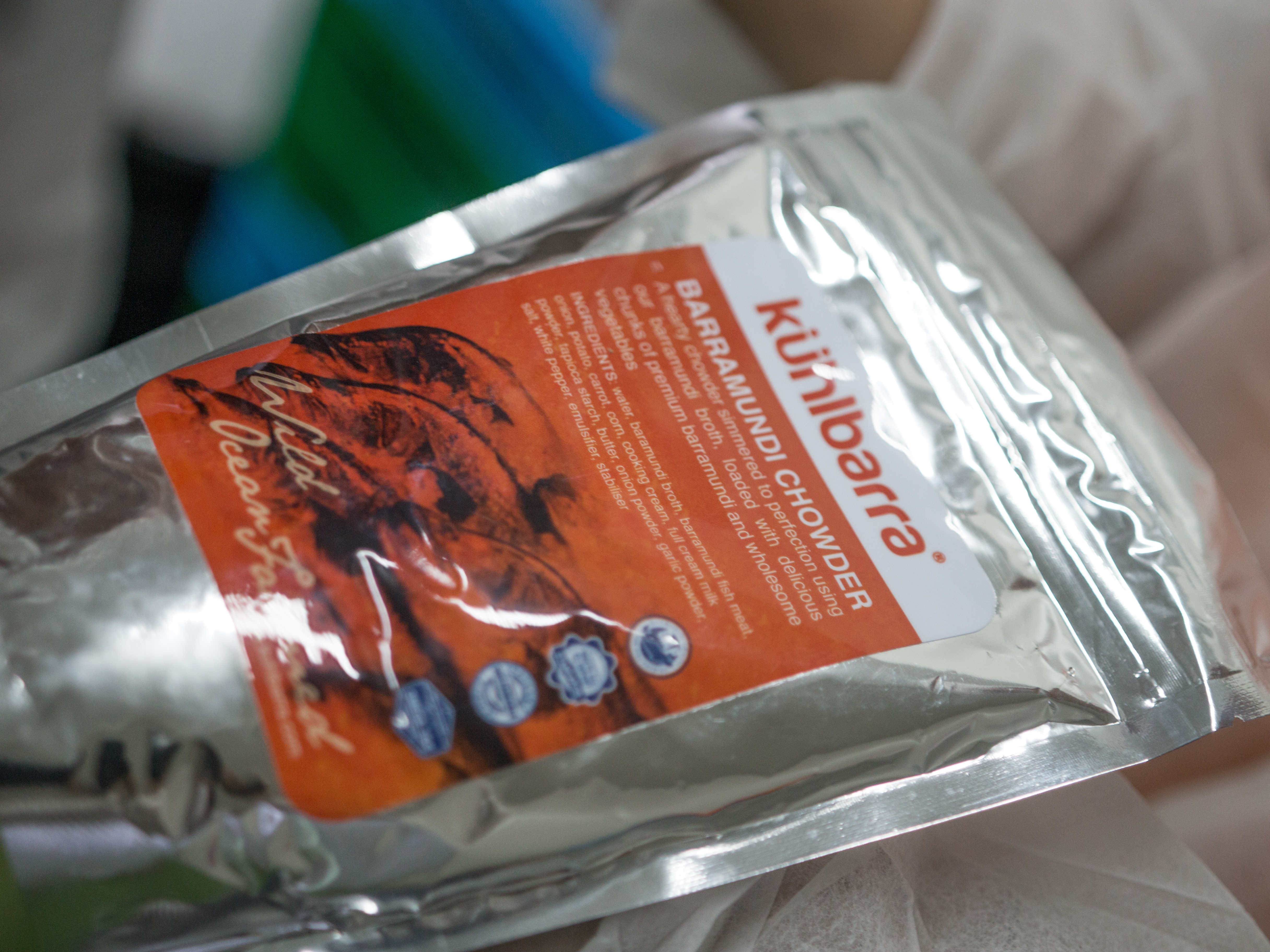 At Kühlbarra, Barramundi is harvested two to three times a week, and reaches your door in a matter of 48 hours.
So you can skip the wet market and cleaning the fish yourself, because the freshest Barramundi you can get will be caught, cleaned and delivered to your doorstep in nice little airtight packets.
How nice it is to have access to a local farm like that.
4. Farming is all science and absolutely not a retirement job (sorry, folks)

While the sight of fish being hoisted out of the clear blue water was almost like watching a scene from a Discovery channel documentary, the most impressive part of the farm was the nursery.
Because we've never seen a nursery for fish, obviously.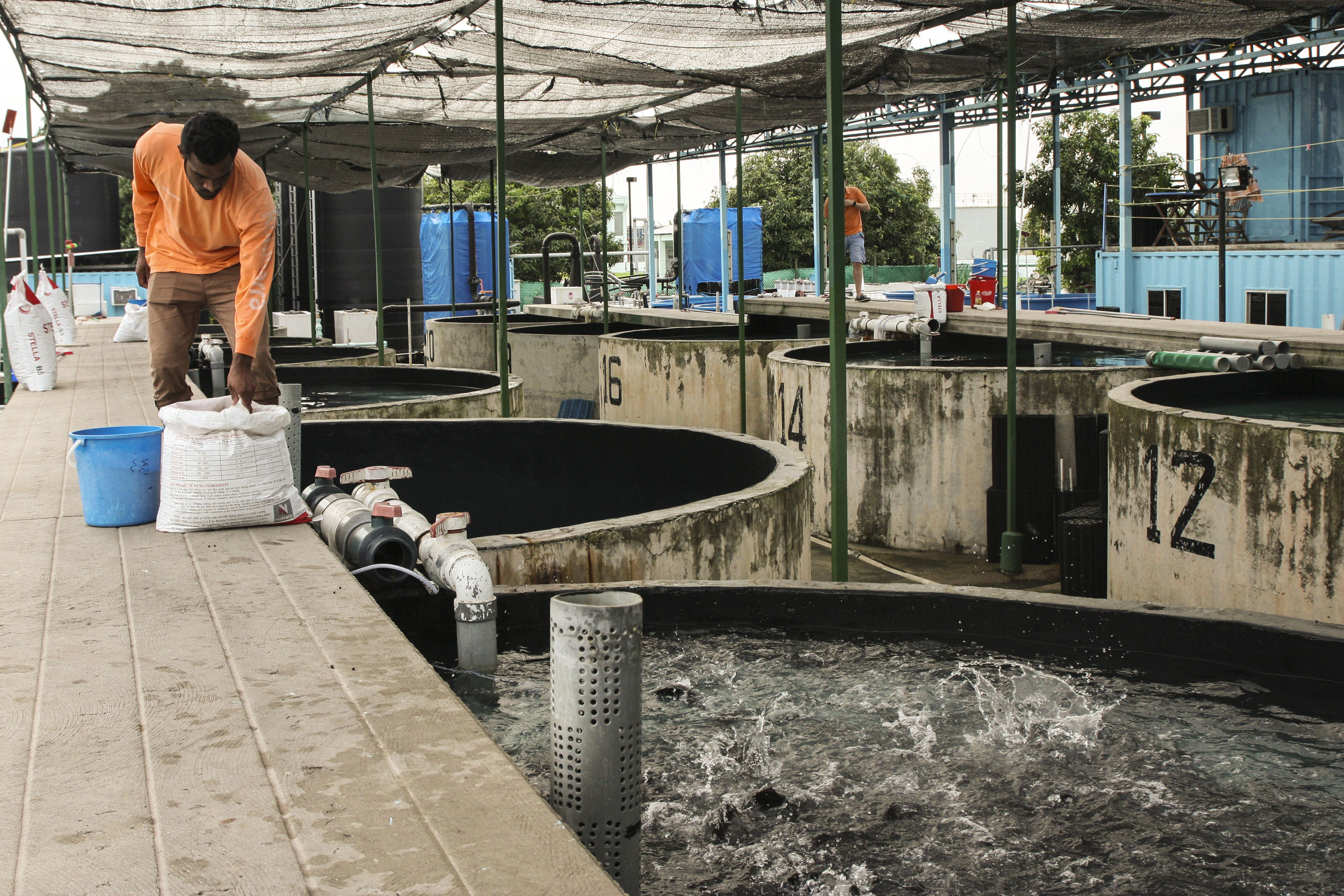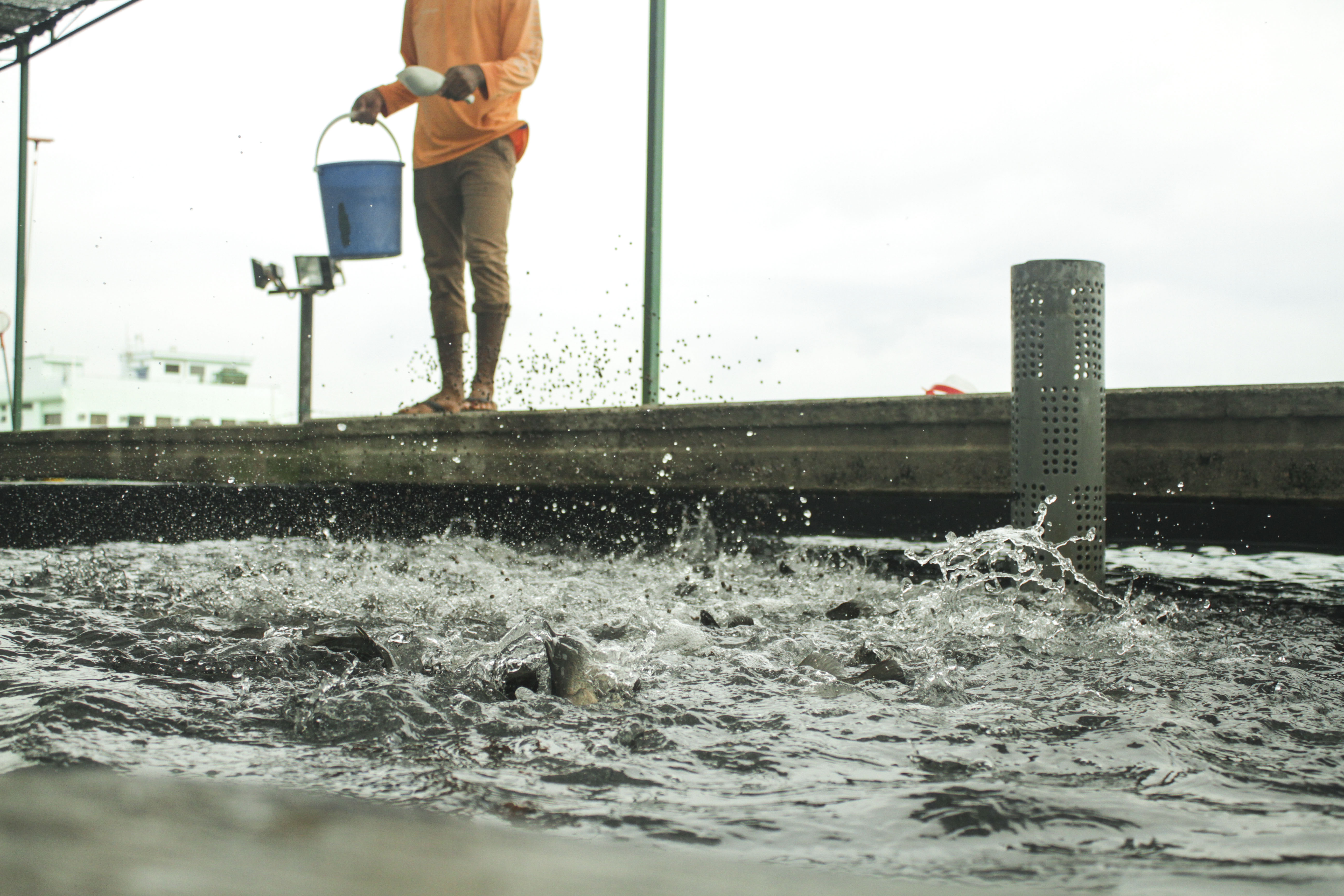 These vats contain about 40,000 baby Barramundi at any one time.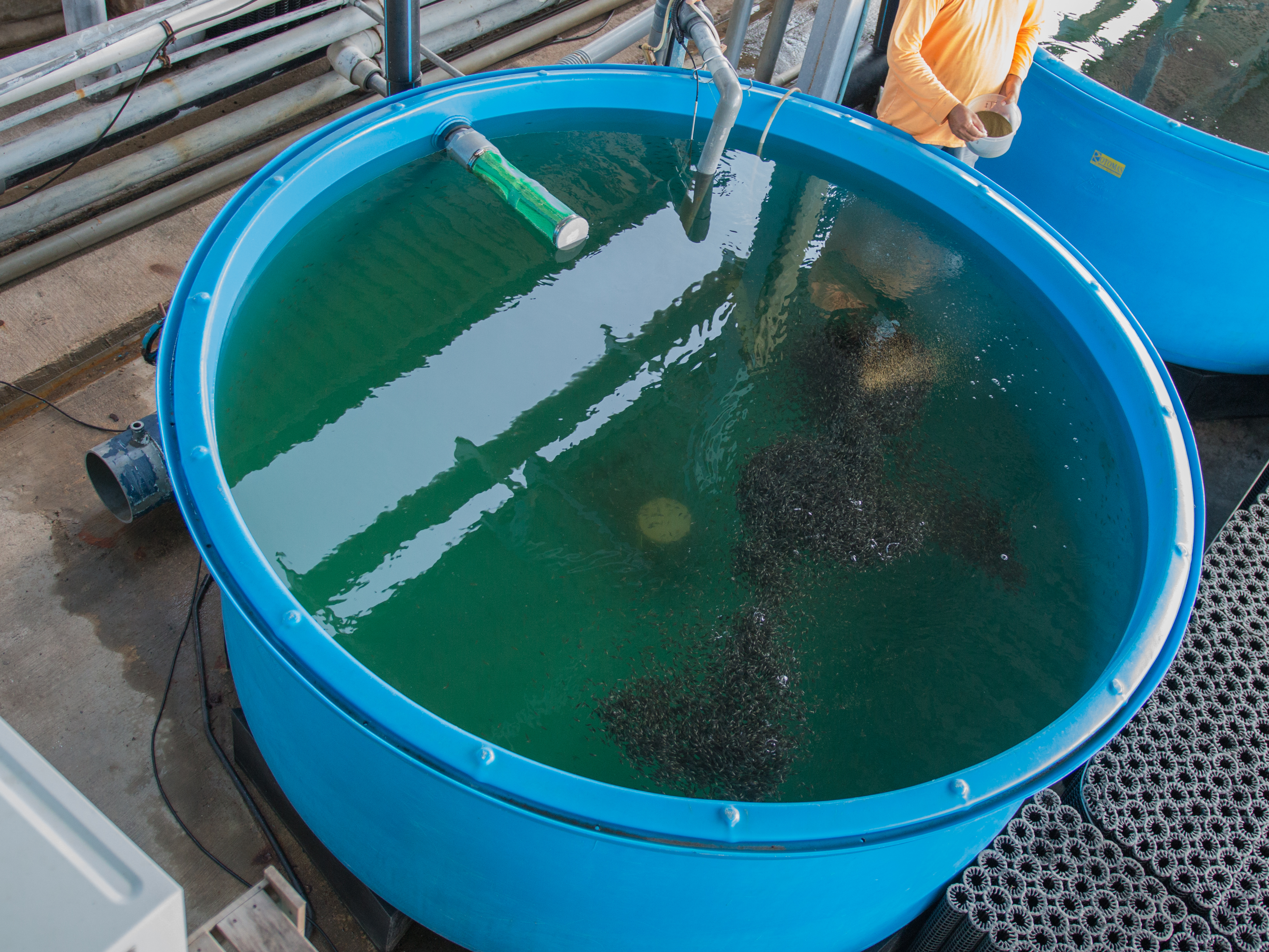 Look closeeeeely. Got 40,000 babies here.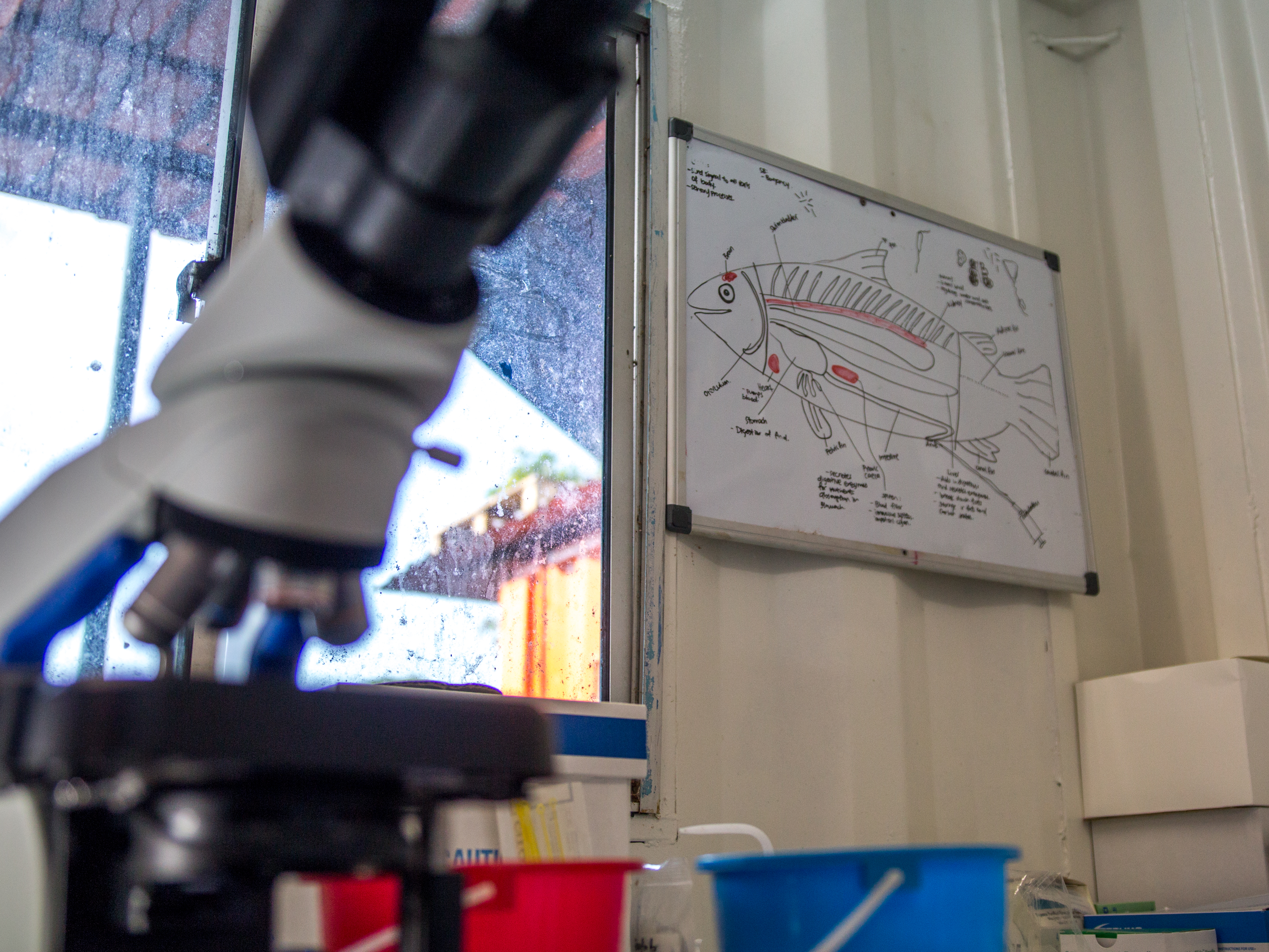 To prevent the fishies from getting viruses, they are sampled and tested daily. Yes the fishies have a fish doctor.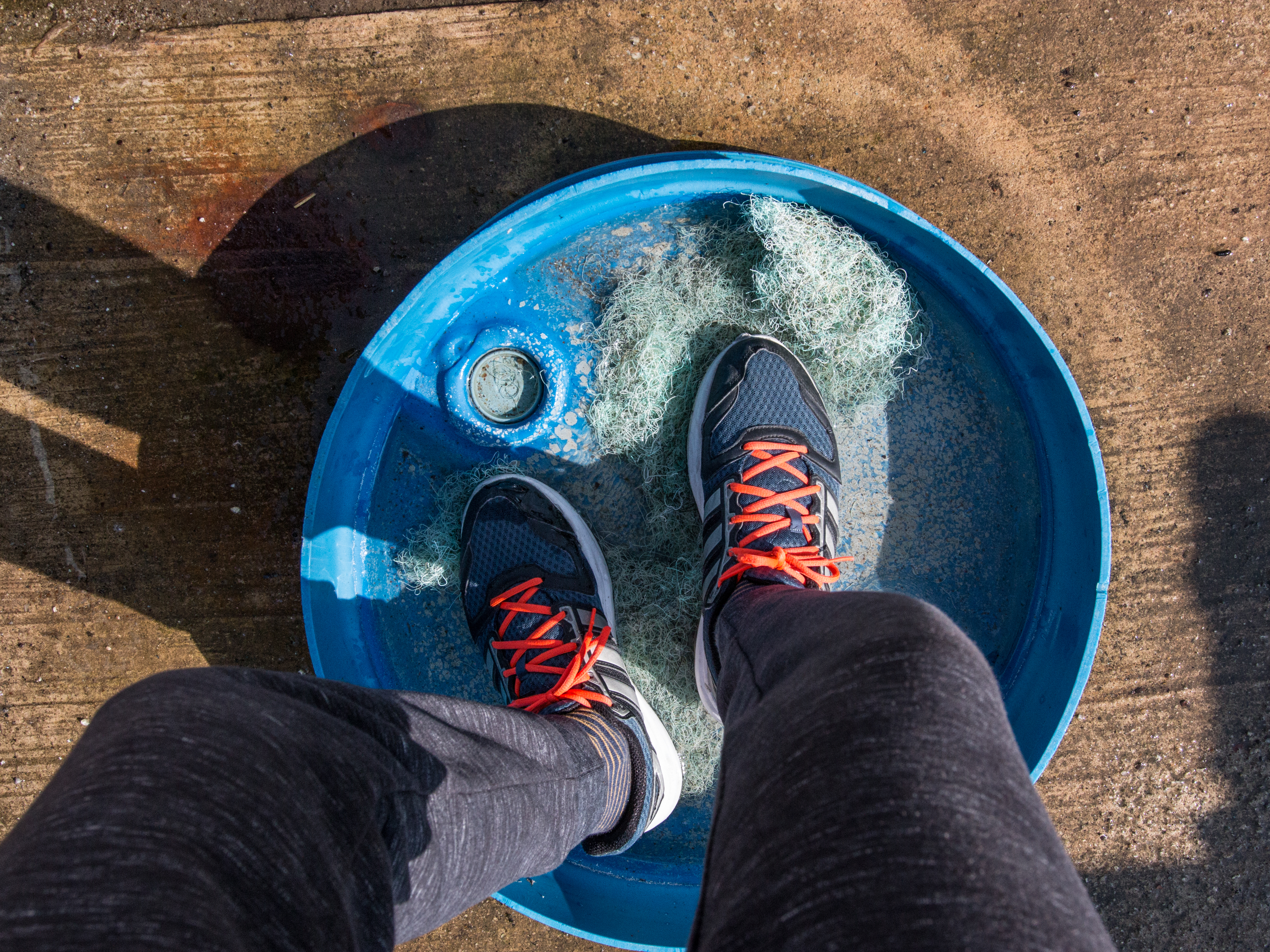 Because the baby fish are very vulnerable to bacteria, humans have to disinfect at every station; footwear is rinsed and hands are disinfected.
To rear healthy, fatty and firm-fleshed (tl;dr DELICIOUS) fish, a lot of expertise and technology is required -- expertise which Kühlbarra gets from its staff, many of whom have experience working on fish farms in Europe and Japan.
So yes. Running a farm is not easy. At all.
And no, you won't want to live on a farm when you retire. Trust me.
The most important thing I learned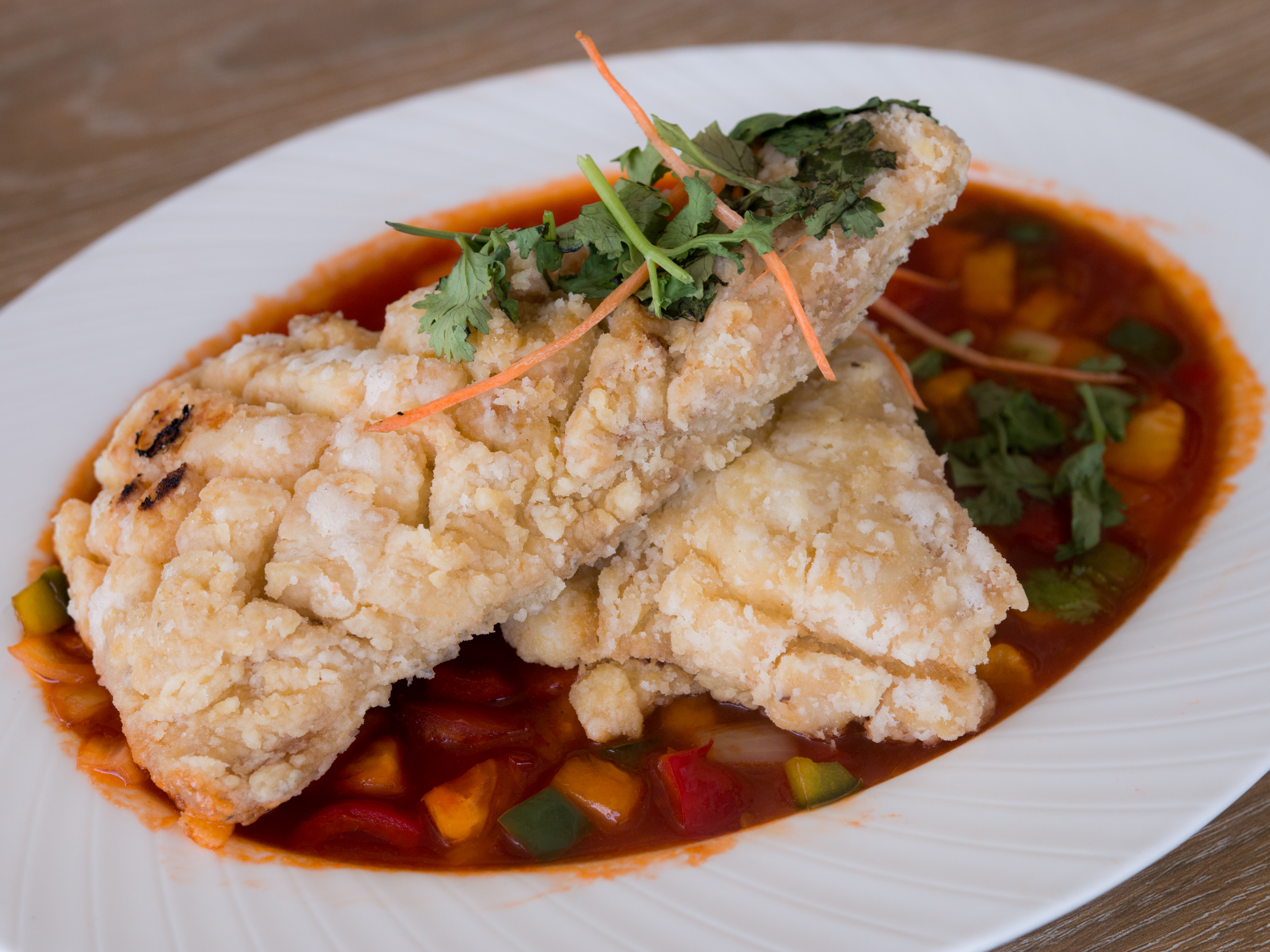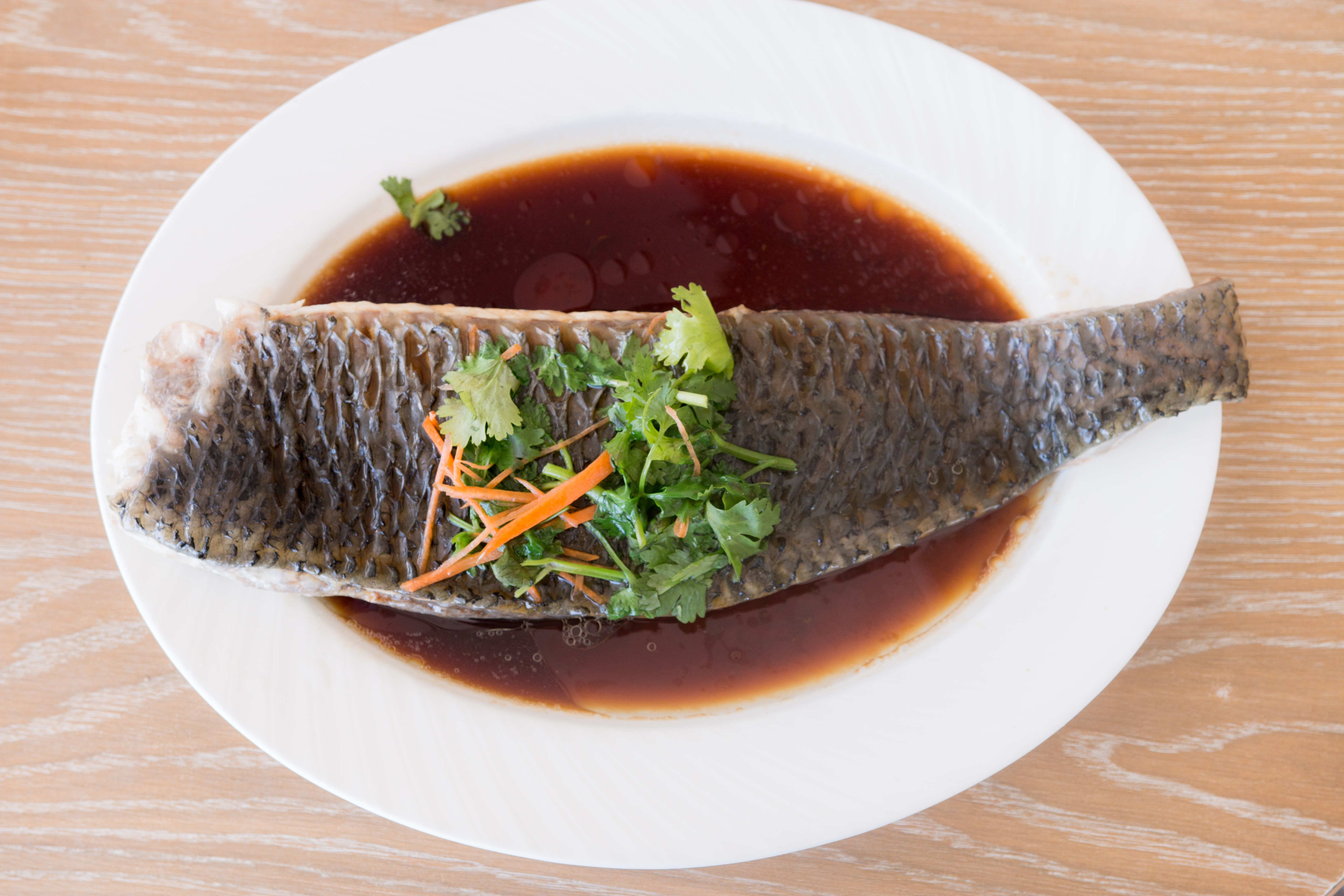 When the fish is fresh, it tastes damn [email protected]#$% good. Like nothing you've had.
But don't let me tell you that. Try it yourself.
This is a sponsored post by Kühlbarra. If you haven't already realised. But we really aren't kidding when we say the Barramundi tastes freaking good. #swear
Top image by Goh Wei Choon. All images by Goh Wei Choon and Kühlbarra.
If you like what you read, follow us on Facebook, Instagram, Twitter and Telegram to get the latest updates.