If you're having a bad day, or are feeling lonely (the screw-the-world-everyone-is-selfish-anyway-so-we-should-just-be-alone kinda day), here are some stories revolving around kindness and unity to restore your faith in mankind again.
From tales of passers-by stopping to help an injured man to people chipping in for a cause, the following events will remind you that humans still inherently care for one another, and that we'll help each other in times of need.
And these are just incidents that made headlines in the past few years. Plenty of heartwarming, people-helping-one-another stories go unreported every day. Stories even you could've been a part of but didn't know at that time.
Raising funds for the victims of accidents
Construction accident
scrolling="no" frameborder="0" allowtransparency="true">
An Indian migrant worker was killed while repairing a pothole along West Coast Highway in December 2017. The 33-year-old man, named Selvam, was the sole breadwinner for his family in India.
As it was uncertain how long the insurance payout would take to reach his family, Facebook community Itsrainingraincoats started a fundraising campaign to help tide them over during the wait. Shortly after, many Singaporeans came forward with donations to lend a hand to the family of the deceased.
Though a tragic incident, it was heartening to know that the public was so ready to offer help when needed.
Muar accident
On Christmas Eve 2016, a coach bus travelling from Johor Bahru to Kuala Lumpur tumbled off an expressway, killing 14 and injuring 16. Among those injured were student Muhd Hilmi Bin Mohd Syed, his father, and sister. Hilmi's mother, however, did not survive.
After the accident, Hilmi's school, Meridian Secondary School, started an online appeal to help raise funds for his family's medical expenses. The fundraising drive was hosted on Give.asia.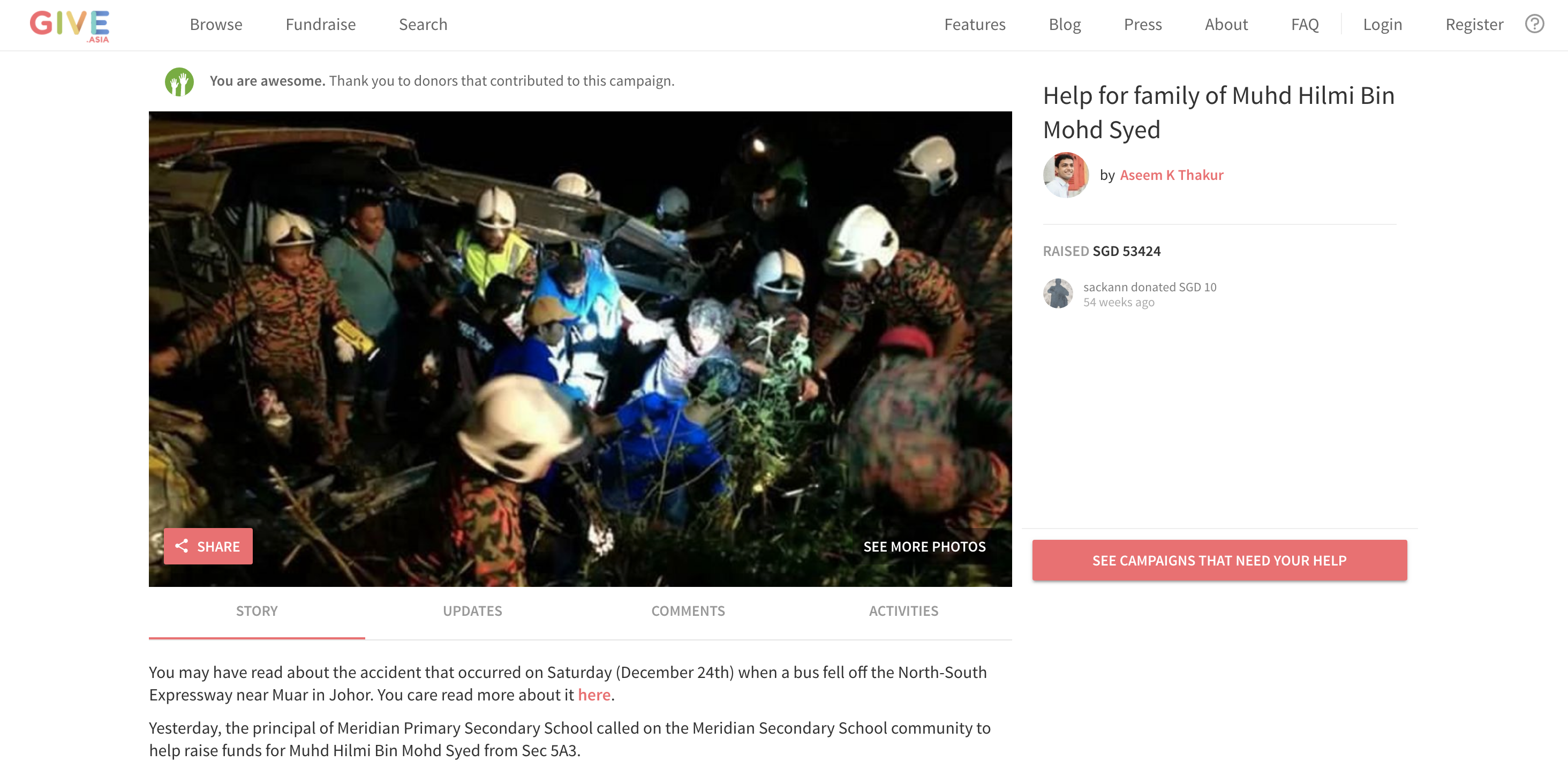 Within 48 hours, the donation drive raised close to S$22,000.
The swift action by his school as well as the public's contribution served as a touching reminder that the spirit of unity was still rife in us.
Reuniting an otter family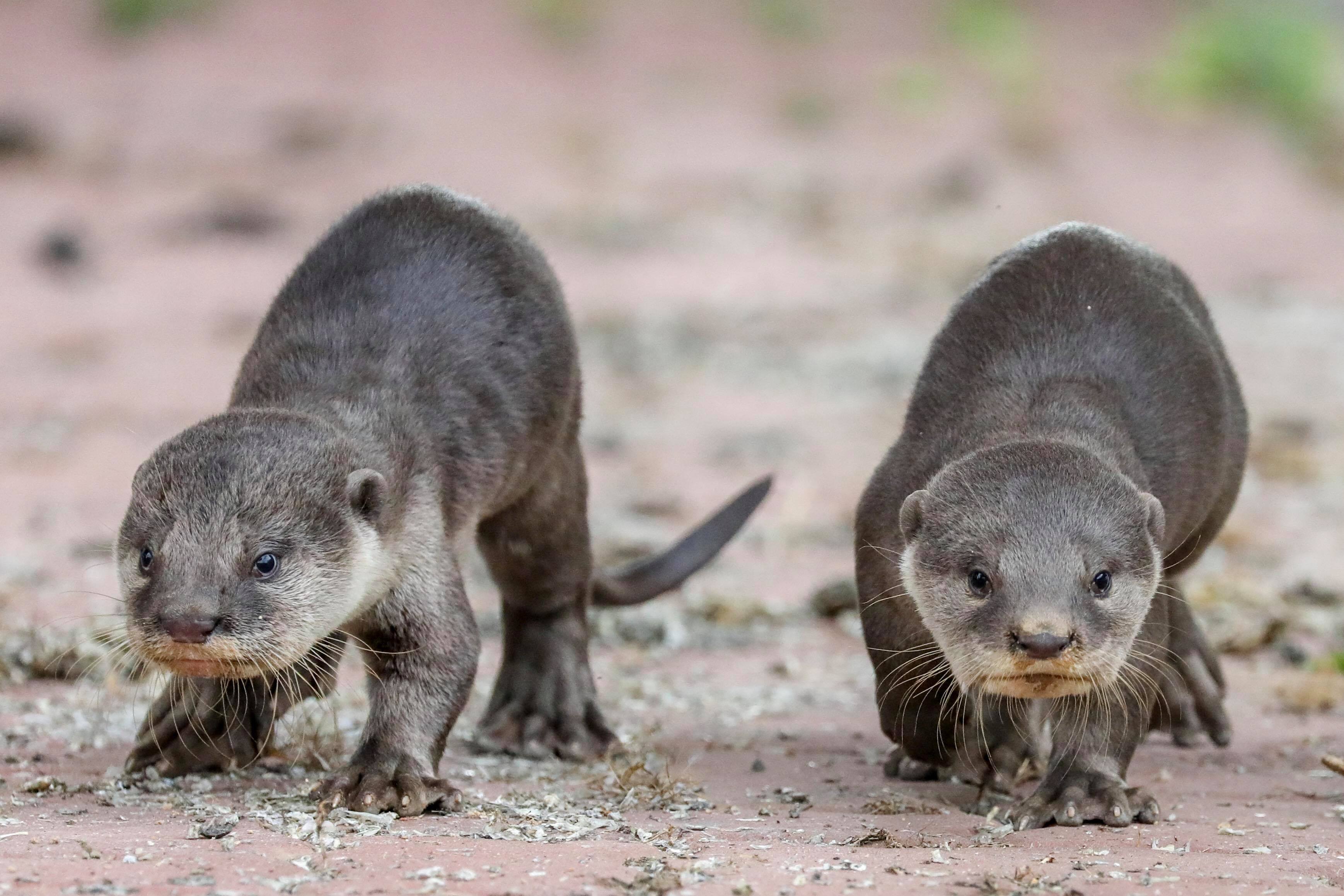 Here's an endearing tale that involves one of the most loved creatures in Singapore -- Otters. When the Bishan otter family headed out of their holt on Dec. 27, 2017, a pair of otter pups unfortunately got separated from the rest along the way.
After being left alone for two days without food, the otter pups were finally reunited with their family, thanks to the people from the Otter Working Group (OWG) and Animal Concerns Research and Education Society (Acres).
Besides the smooth collaboration between the two groups, this story of an otter family reunion also shows how much we care about our neighbours -- even the furry ones.
Strength in numbers
scrolling="no" frameborder="0" allowtransparency="true" allowfullscreen="allowfullscreen">