Here's something that's quite easy for people to agree with: Minister Khaw Boon Wan says a lot of things that make us go, "Huh?"
And for some reason, it's always the things he says that we remember most, and which, while certainly well-intentioned, inadvertently make us angry when we think of things going south.
Take, for instance, the time as Minister for Health, when he shared about his experience of getting a heart bypass for $8: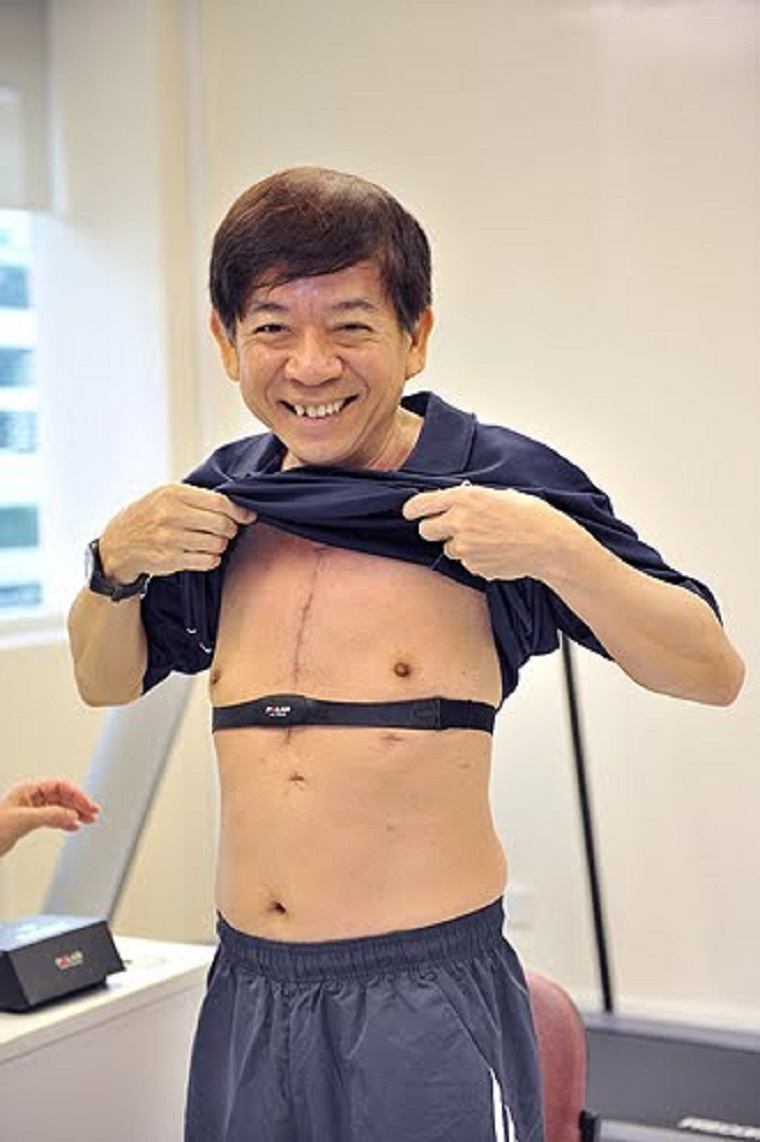 Sure, he explained clearly that it was because he had MediShield and personal insurance schemes, but it still never fails to trigger people when the topic of costly healthcare comes up.
Or the time when, as Minister for National Development, Khaw said that staying in an HDB flat for five years is like doing National Service for two:
Or better still, the time when he said, in reference to the Aljunied-Hougang-Punggol East Town Council controversy and parliamentary debate, that in Japan the management would commit hara-kiri over this kind of thing:
And also the time he said that HDB loses hundreds of millions of dollars in building flats every year. (Oh, but that comment about being able to afford an HDB flat on a monthly salary of $1,000? That was DPM Tharman.)
And what about his quotable quotes as Transport Minister?
We have, among quite a number of others:
1) Criticising media coverage on the faults caused by testing of the new signalling system
"I don't like the media reporting ... Even our main media have turned tabloid. Yes, exciting and so on … frightening figures, headlines. But I thought they were being unfair to the teams … working their guts out on this re-signalling project. They think it's so easy, you know, like holding a pen and writing a few articles and get the signalling done. I wish it was so simple. If it was so simple, they don't need us. We can ask the reporters to run the train system."
2) Speaking out about the "political pressure" that led to the "afterthought'" of Bukit Panjang LRT
In fact, he had coined the phrase that effectively summed up our collective experience on the MRT and rail transport nowadays:
"No LRT is designed that way – in such a masochistic manner where you force yourself up and down, twist and turn...I've taken the BPLRT a few times as a commuter, and I won't say I enjoyed the ride because it caused me dizziness also – but that is life."
3) Which he brought into mainstream consciousness, on the back of the incident where the Bishan MRT tunnel was flooded on the North-South Line: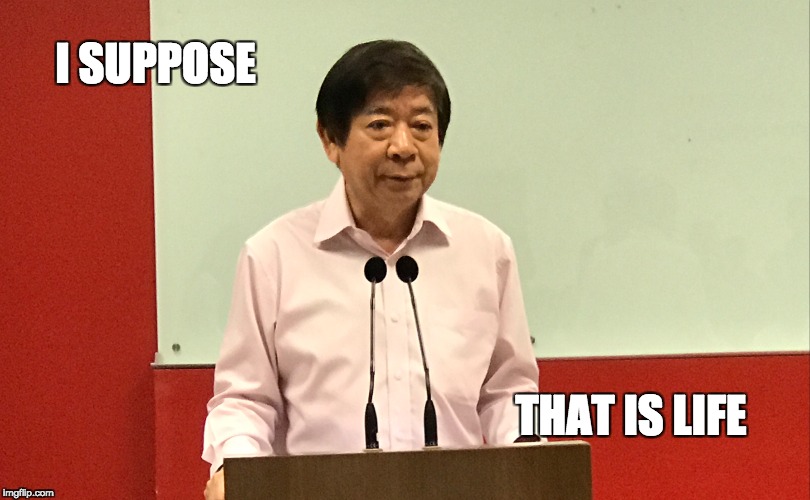 So why is Minister Khaw saying the darndest things, and not seeming to give a hoot about it?
[related_story]
The answer might lie in his previous portfolios
Ministry of Health (Aug 2004 - May 2011)
Khaw was appointed Acting Health Minister on Aug. 1, 2003, and became a full Minister a year later and stayed on till 2011.
In 2005, the NKF saga erupted, severely denting the public's confidence in the charity organisation. The old NKF team, which included T.T Durai, resigned and Mr Fix-It installed respectable Charity Council chairman Gerard Ee to restore confidence.
Things of course were not always as rosy. He famously said in 2009 that old Singaporeans with lower income could consider heading to nursing homes in Johor Bahru. And of course, his $8 bypass in 2010.
Ministry of National Development (May 2011 - Sept 2015)
Khaw took over the National Development portfolio from the minister who was quite possibly among the top three most unpopular in the government at the time — Mah Bow Tan — in 2011, on the back of a fiery election where soaring housing prices played one of the bigger roles in a PAP-scarring reduction in vote margins.
There he slaved for four years, and during that time, we saw:
Among other initiatives that on the whole, were very good for housing — and now, we no longer hear people complaining about housing prices... well, as much.
Ministry of Transport (Oct 2015 - Current)
Back in 2015 after the General Election, we told you why he is ideal for the job at the Transport Ministry.
Two years later, we find ourselves with Khaw still in the hot seat at the helm of the ministry overseeing an agency (the Land Transport Authority) that works with a company (SMRT lah, duh) that Singaporeans spend a significant amount of time getting angry at.
Under his watch, which began right after the 2015 election, he oversaw the overhaul of the signalling project, investing renewed focus in engineering and maintenance (picking up from where Lui Tuck Yew started and left off) and more.
We bet not a lot of people remember that Khaw as one of the most senior members in the cabinet, is actually also Coordinating Minister for Infrastructure, given how he is now always associated with transport issues.
But one thing we found in common for Khaw is the fact that he's been very visibly standing at the frontline of every ministry he's taken on. And the ministries he has helmed are all intimately related to our daily lives and well being.
Volunteering as the face of unpopular news
Remember when he was at MND, he said HDB loses hundreds of millions every year...
and also said Singapore is not Sim City...
It is clear that Khaw is not afraid to speak his mind, without all the PC answers. His candid remarks may rub people up the wrong way but effectively shifts all the attention onto himself, while allowing his agencies to go about doing their work.
And again, we now see that it is him who takes charge of the communication about what happened behind big-time disruptions, and is going way on the defence against the media with regard to the big signalling system overhaul project for the North-South and East-West lines.
Could it be that this zen and devout Buddhist has taken it upon himself to keep "taking one for the team"? Perhaps it's because he has attained a state of nirvana that immunises him from the pain of public criticism, which has armed him with a bulletproof vest against public attack and hate — a form of protection he extends to the agencies working under his jurisdiction?
Perhaps it's time for Khaw to take the backseat and allow other leaders in the transport sector to take charge. After all, there's only so much one can do.
And aren't we tired of the strawberry generation? Not sure who's the softer strawberry now -- millennials or our transport sector corporate leaders.
Here are some interesting articles you should check out next:
Quiz: Which kind of Singaporean social media user are you?
Two aunties visit Changi Airport T4, compare it to Paya Lebar airport
Top photo via Khaw Boon Wan's Facebook page
If you like what you read, follow us on Facebook, Instagram, Twitter and Telegram to get the latest updates.