One of Minister Chan Chun Sing's hobbies is to jog, especially in the early morning.
Perhaps it was to help him clear his mind before his usually hectic day as the NTUC Secretary-General. Maybe Chan wants to feel the quiet of Singapore morning before the engines of the metropolis roar.
No matter.
A Thursday calm reigned at a neighbourhood park in a landed housing estate near northern Singapore. The lights brightened the dim park slightly at 6.15am, and it was just us and an elderly man exercising.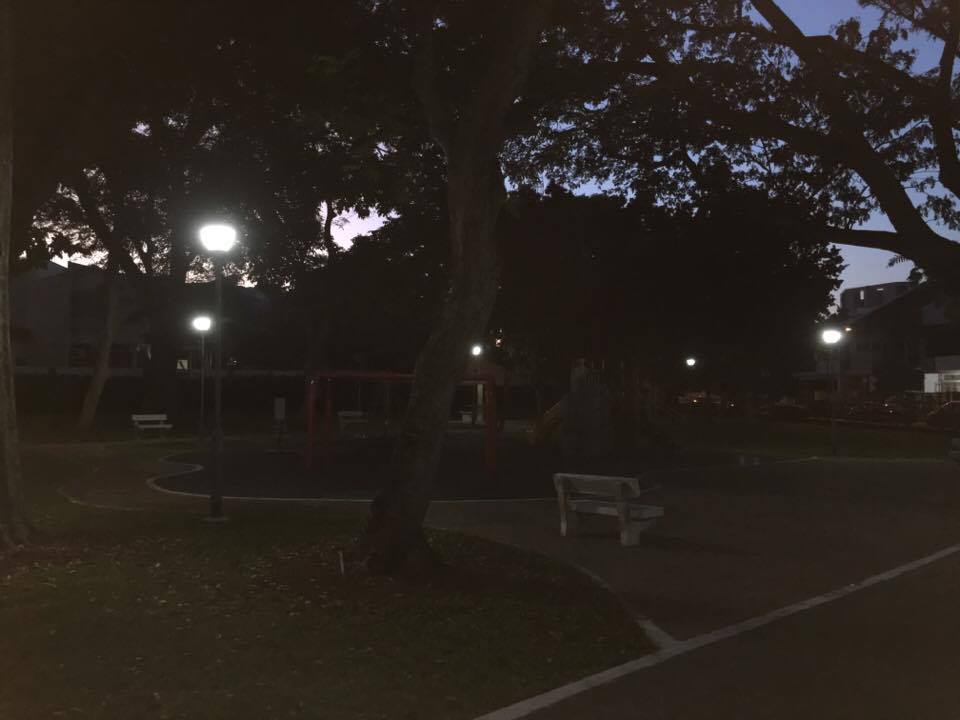 Chan was early. Fifteen minutes, in fact.
Sensing our surprise at his early presence, he suggested that we go for a quick jog to warm up, while our team prepared for the trailer for our interview.
Chan was aware of our request to jog before our breakfast interview.
What he did not expect was our intention to spice things up with a few more exercises. He gamely accepted those challenges, nevertheless.
This is Chan's sixth year in politics, and his public image is a strong one that endears and confuses.
From his "kee chiu" days to his speeches filled with acronyms galore, and his sometimes head-scratching philosophy on life, he comes across as your intelligent, well-meaning uncle who likes to dispense unsolicited good advice.
Seated at a coffee-shop nearby his home, the 47-year-old spoke with an earnestness that is hard to fault, freely mixing English with a smattering of Chinese and Hokkien.
The only way Chan can continue with his high-flying, all-consuming public life is by remaining focused on his "real" life -- a morning jog, a cup of iced Milo and fried bee hoon.
In the midst of the race to the top of Singapore's political leadership, Chan opens up to us about his "value-add" leadership style, his rule of three, his relationship with the leaders of his generation and how he would spend his SkillsFuture credits.
Chan Chun Sing: There is no one single leadership style
We are curious about Chan's leadership style.
Chan is aware of the stereotypical image of him being a general who is adept at leading in a hierarchical system but ill-suited to a civilian environment where it is less rank conscious.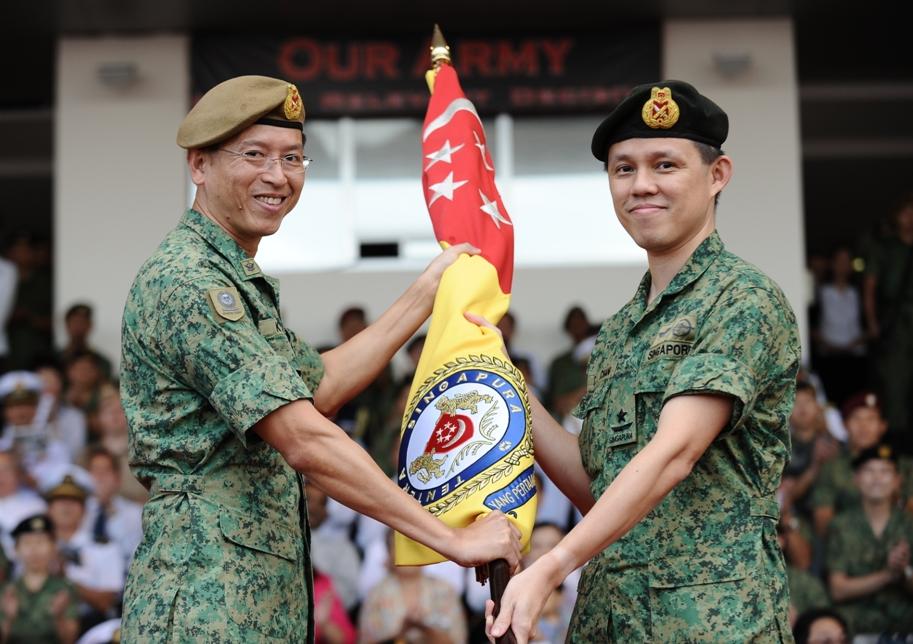 And his response?
Chan explained that the Singapore Armed Forces (SAF) is not monolithic, and his military experience managing soldiers from all walks of life has taught him to empathise with others.
In fact, he "learnt to be Zen" when it comes to harmonising different views.
Hence, he refused to see his 24 years in an organisation that has given him almost everything in life as a political liability.
"I don't think it's a limitation. You build on what you have. Always in life, you will never have all the things that you want or you wish you have but it's always what you have, then from what you have, how do you evolve to something. But in life, you can also never say that oh just because I don't have this then I will never do this. If that's the case then all of us will never do anything because we all started off with nothing."
He used his personal journey when he transitioned from the SAF's "command-and-control" system, to the "convince-and-cajole system" in Ministry of Social and Family Development (MSF) as an example that one "must be flexible enough to have both styles of leadership."
"Actually, there's no such thing as a leadership style because if you are a good leader, your job is to bring out the best from your team. And to bring out the best from your team, then you must understand that different people have different strengths. That's why the manager, like the football team manager, the role is quite appropriate because you must know the strength of everybody then you can piece them together to achieve the best effect."
Using a Chinese idiom, Chan said that he is constantly in a learning mode, always learning "一招半式" (it can be best expressed as a kung fu master learning different moves from different people) from people around him.
Raised by his single mother with help from his grandparents, trained as an economist in university, and his experience in managing non-elite units (Commandos and Guards were seen as the elite units) in SAF has taught him the reality of scarcity, and not to hanker after things beyond his control.
As a fan of English football club Everton, he likes the idea of "value-add".
"The mental model is one of having to do your best, your maximum, with whatever is available so you are not in the position to say that I want this and that... So there's a bit of the story of Everton, why I encourage people to look at Everton. It's not one of the rich clubs, but I always emphasise the value-add."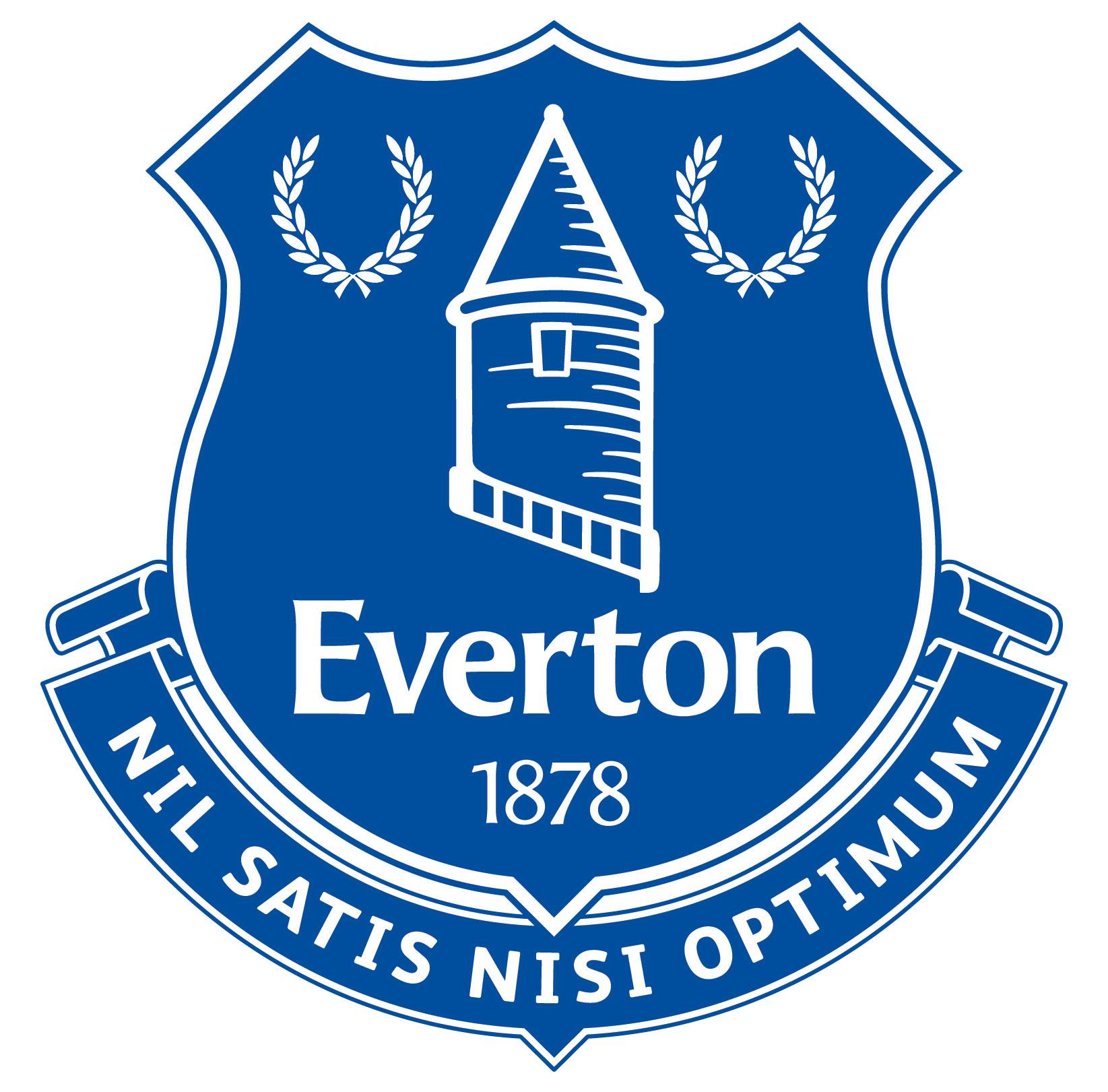 [Note: Chan, who supported Everton before it became rich, needs an update though. The club has a billionaire shareholder since 2016 and has made five new signings and spent over £85million by July 5.]
"So you ask me what do I see my role as, right? In this sense it's no different from the SAF... It's to unleash the potential of the people that you work with... I also don't know why I end up in the SAF, but I never believe that I am the 'siao-on'(Hokkien for overzealous) commander, maybe because I never run the fastest, never shoot the sharpest, I'm not the kind of people like that then it require you to have the mindset that says that I want to unleash and harness the energy of the other people you see."
Chan Chun Sing's Rule of 3
As we moved away from the talk about how he leads, we wondered about the time Chan has on his hands to implement and drive changes.
This is because Chan is a busy man. For instance, this interview took more than three months to arrange.
Chan revealed that he would like to spend his S$500 SkillFuture credits to learn another language, and hope to enrol in technical courses to learn about the impact of artificial intelligence. But he has not found time to do so yet.
Besides being Minister in Prime Minister's Office and Labour chief, he also wears multiple hats among a wide range of responsibilities -- another sign many interpreted as him being groomed for bigger things.
He is Deputy Chairman of the People's Association, and also the head of the government's Chinese Community Liaison Group. He also oversees one of three government-to-government level projects between Singapore and China -- The Chongqing Connectivity Initiative.
This is Chan at the Singapore Chinese Chamber of Commerce & Industry (SCCCI) Chinese New Year celebration:
Here is Chan and Deputy Prime Minister Teo Chee Hean meeting Chinese Vice-Premier Zhang Gaoli at the Joint Council for Bilateral Cooperation held in Beijing in February 2017.
At the party level, Chan is a member of the PAP's top decision making body (Central Executive Committee) and one of the four PAP organising secretaries.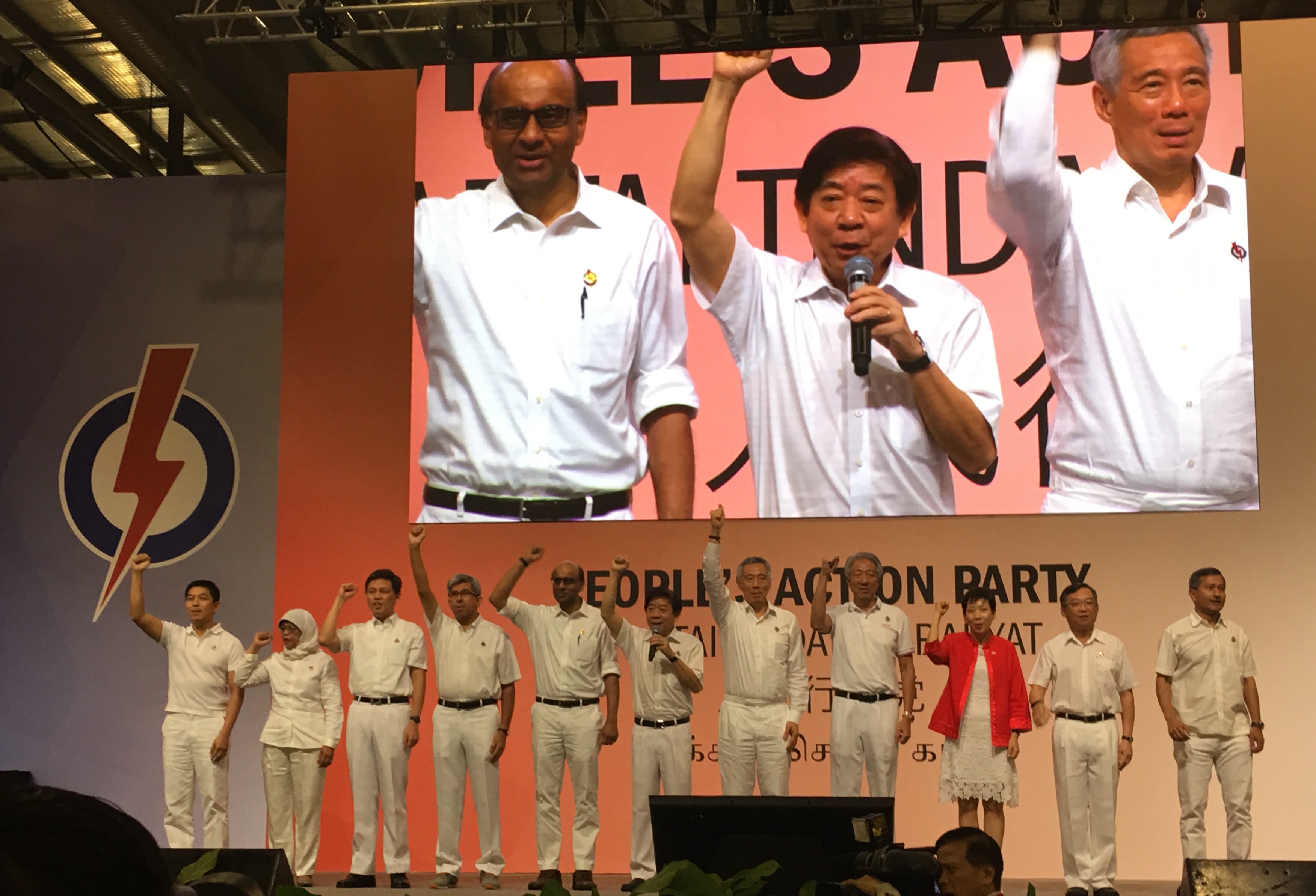 On top of all that, he is a husband and father of three young children.
How does he cope with all these work and responsibilities?
Trust Chan to rationalise his approach to problem solving, with something he learnt during his time in the army: The Rule of Three.
"You cannot solve the whole world's problems but the good commander is to find out what's the most important problem. So I always remind me [sic] that, you see your son play basketball or something like that, got a lot of problem, this one wrong, that one wrong but a good coach is to figure out what is the most important thing to get back first, just tell him that one only. Or three. The rule of three. No more than three."
At the risk of sounding like a listicle Mothership is known for, Chan also applies this rule to his speeches.
"Which is why you see most of my speeches, is a rule of three because if you cannot remember what you want to say and need to say, people also cannot remember what you say. People keep asking me, why you give speech without a script? So it's very simple. If I cannot tell you what I want to share with you, then what makes me think that you will remember what I've shared?"
Known to his staff as a highly efficient minister, Chan compares himself to a Chinese acupuncturist making targeted interventions when describing his working style.
He prefers to be focused during meetings so that he can wrap them up in the shortest time possible and "go around, see different things, see different people, see different companies, meet different people, talk to people."
"They joke about me or I joke about myself, I'm not the Western doctor do surgery. I am the Chinese acupuncture trying to figure out, eh, where is the most and then do the first, do the first three first, after that then we do another three, but don't try to tak, tak, tak, tak everywhere then. Don't try to do that, cannot. First, got no such resources, energy. So it's very difficult."
[related_story]
The 4G Leadership: Everyone of us have some quirks one, right?
The fried bee hoon was almost untouched, before we posed him the much-talked about leadership succession question.
Predictably, Chan gave us the all-too-familiar reply: It's all about the team.
"Maybe it's also quite good coffeeshop talk, who will become what, you know, that kind of topic. But, actually, what we (the new team) see is quite different.

All of us bring different skill sets, strengths and weaknesses to the table. The most important thing, in this mix, is not who becomes what.

The most important thing in this mix is: whether we all know each other strengths and weaknesses. Then we can cover and complement each other.
It was hard to detect any trace of political ambition, from the placid tone of the man who has been tipped by political pundits as among the front-runners to become the next Prime Minister of Singapore.
Without giving anything away and careful not to sound like the chosen one, Chan said it in his trademark folksy style: "This team, largely formed already".
He rattled off the names of his 4G peers widely seen as forming the core of the 4G leadership effortlessly, a sign perhaps of his familiarity with the speculation on leadership succession.
But it is quite clear that he is not fully at ease with being seen as first among equals among a selected group.
"Whether is it myself, (Heng) Swee Kiat, (Ng) Chee Meng, (Ong) Ye Kung, (Tan) Chuan-Jin or Lawrence (Wong), we all are brought up slightly differently.

We can say, some of them are PPS (Principal Private Secretaries), some of them are from the SAF (Singapore Armed Forces), but even within the PPSes and the SAF, the upbringing is quite different.

Then the question is, how do you leverage on each other's strengths?

取长补短 (Chinese idiom: To draw upon each other's strengths to make up for one's deficiencies) as a team. And it's not these six. So I never agree it's just six."
Chan was alluding to various media reports that featured the six ministers as potential prime minister of Singapore.

To Chan, having known Ong and Tan since schooldays and Ng in the military, and also the experience working with Wong more than 10 years ago in public service, is definitely a plus.
"We would have worked together somewhere and we all know each other, to some extent what are our strengths and weaknesses. Or even what our quirks and not. I mean every one of us has some quirks one, right? So the important thing is to figure (them) out..."
He used their performance in parliament as an example where people can see how "the team" complemented each other.
You can hear his candid comments here:
"If you look at some of the recent Parliament debate, if you analyse it you will notice that. Some things, some people can do, some people cannot do. It's not good or bad, it's just how you are brought up."

"Actually, it doesn't take a lot of analysis to figure out that, we all, look at us, you all know what, as third party observer, you all know. Some of us are good at certain things, some of us are good at other things."
Perhaps he was referring to how he called Speaker Halimah "Madam President" twice during this year's budget debates.
But one could not help noticing that it was Chan, the 4G Minister, who led the parliamentary debate on contentious issues such as the water price hikes, and the motion to fill the third Non-Constituency Member of Parliament (NCMP) seat.
A guy's guy, and a politician who doesn't take himself too seriously, who can empathise with the peaks and troughs of life. A product of meritocracy who wants to be a team player that contributes to the continued success of Singapore.
These were probably the subtle messages that Chan knowingly or unknowingly revealed during our 90-minute chat.
From a somewhat reluctant soldier to an accidental politician, serendipitous opportunities tend to present themselves to Chan.
In all likelihood, he will regard his potential political career progression when realised, as another mission in life which he will try his best to accomplish, "whatever it takes".
He was not a natural leader as a child and harboured no great ambitions growing up. He has his quirks which do not endear him to some Singaporeans. But so what?
His sense of purpose can make him exhausting company, but we know that we have heard from someone --maybe a future PM, a future DPM? -- who has never walked away from any difficult tasks that he has been given.
If and when that day comes for him to step up, more likely than not, he will be ready to show that he has the political stamina in life to move on to his next mission.
Just like how Chan adapts to the different routes he take for his daily run.
Here are totally unrelated but equally interesting articles:
One of Us: This duo poured their life savings into building a hostel and then went on to open four F&B outlets, all before they hit 33
Simple changes to your army boy lifestyle to help you save some money
Top photo by Chiew Teng
If you like what you read, follow us on Facebook, Instagram, Twitter and Telegram to get the latest updates.