It takes much bravery and wackiness to be the only person to be dressed in khaki shirt and pants in a formal event where the rest of the 600 attendees were in suits.
That's what DBS Chief Innovation Officer (CIO) Neal Cross did at the 47th St Gallen Symposium (SGS) that was held in early May.
Besides Education Minister Ong Ye Kung, Cross was another speaker from Singapore who stood out.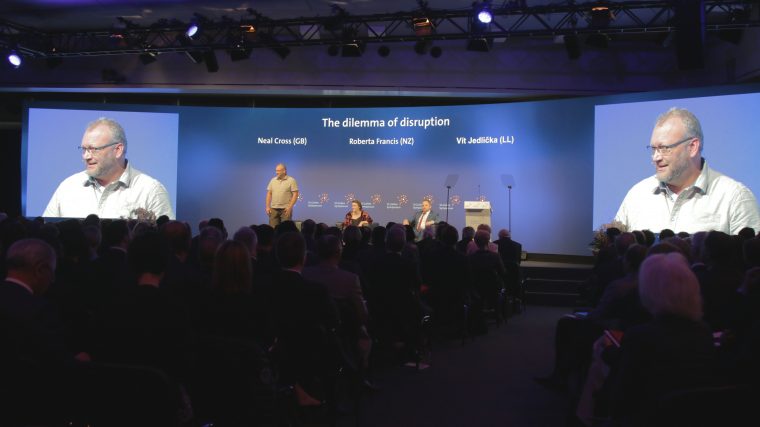 Cross' casual outfit, when compared to the traditional formal attire by other speakers and participants, was indeed "a disruption" at an event that focused on the dilemma of disruption in the current age.
But Cross was not invited to speak because of his quirky dress sense.
In 2016, Cross was awarded by a panel of prominent business innovators including Apple co-Founder Steve Wozniak and Virgin Group Founder, Richard Branson, as the "most disruptive Chief Innovation Officer/ Chief Technology Officer globally".
Aiyoh, does he always dress like that?
We were intrigued by his larger-than-life personality on stage and decided to approach him to find out more.
Cross let on that this is not the first time he dressed differently from his fellow participants.
He committed the same "crime" when he surprised the organisers at the G20 summit.
"[T]he organisers turned white, they said to me, 'Oh Neal, you lost your luggage? Do you want us to take you to shopping?' and I didn't realise what they meant so I'm thinking, cos I travel a lot, did I lose my luggage this time?

I said, "No no no, I've picked it up" and then I said, "oh you mean because I'm dressed like this. Oh no no, I'm fine, I'm going to go on stage"
Cross beamed that it was the first time a participant wasn't in a suit and tie at G20.
But you know what, they listen because they look at someone like that on stage and think -- you make two decisions, you've got in your mind -- either this person is a complete idiot or this person must be a genius.

I'm neither of that but it's quite paralysing. It is a statement people would look up and go,"oh now that's different. I'll listen to that cause'

I want to know why he dresses like that..
Clothing isn't the only way Cross differentiates himself from the rest.
Just check out his LinkedIn profile.
His profile picture is pretty psychedelic, with numerous unicorns and flamboyant colours in the background.


So, Neal, what's the story behind this?
"[W]e got this university internship programme called Uni.Corn...[W]e get them to be the innovators, we get them solve the big bank's challenges.

Last year, we had, I think, about 300 interns applied so I said to my team...'So alright team, this year we got to do a thousand'

And they were like 'arghhh I'm not sure if we can do a thousand' and I'm like 'Come on, we got to do a thousand, a thousand unicorns...a thousand unicorns' And they work so hard and finally just before the closure, we got a thousand applicants for Uni.Corn programme..."
In other words, the LinkedIn profile photo was a reminder for Cross and his team's achievements.
Everyone can innovate but Singaporeans need a bigger risk appetite
With his interactions with young Singaporeans from the Uni.Corn programme and colleagues from DBS, we asked the Chief Innovation Officer the million dollar question -- are Singaporeans innovative?
"I think everyone can be innovative. Most people do unconscious innovation...

Innovation for me has nothing to do with apps, it has nothing to do with technology...[F]or me it's about doing something different that's successful. It can be the smallest thing, and we call that incremental innovation.

Actually such innovations tend to have the most benefits because you get lots and lots of people doing incremental, some of that can be greater than doing one big win shot."
How about Singaporeans? Do they have the qualities to be innovative?
"Singaporeans can be very diligent, quite detailed, incredibly and very hardworking...

Give a task to a Singaporean, give some guidance, come back later, wow, the thing is done and it's done incredibly well and the detail is incredibly high.

That is important being an innovator, that continuously deliver on task.

A lot of entrepreneurship is doing a lot of tasks."
However, Cross thinks that Singaporeans can do better, adding that the issue has to do with our "risk taking appetite".
"Singapore is a lovely safe place. Innovation tends to happen in places where there are some threats. You look at the most innovative per capita in the world, it's Israel...

And Singapore, I think you have a greater degree of that in the past. Certainly you know because there is real threat in Singapore because we don't have enough water -- we have to pipe in water from Malaysia, we grow no food and the government has been really successful in dealing with that threat.
However, Singapore's economic successes have resulted in other challenges.
Cross added,
"The person in the street doesn't sit there and think 'I hope we got enough water next week'. You know, it's been solved. It's a wonderful thing and there are CPF and other things...so I think that what just makes it slightly more difficult (to innovate) is the risk taking appetite."
On top of that, Cross also pointed out 'the curse of our education system' in which university education is pretty much perceived as the best route to secure high-flying careers which resulted in common ambitions to become bankers, doctors and lawyers instead of entrepreneurs.
"[B]ecause the education level is so high, you know, a high percentage of Singaporean youngsters can and do get the education for that, they can do that.

Whereas other countries (which) less kinda fit into that highly educated band, so they look for other ways to get successful through their entrepreneurship."
On a more practical note, Cross highlighted that the attractiveness of choosing a different career trajectory has to be matched by market incentives.
"In many countries, someone that works in the bank or corporate gets paid a lot more than someone who is a plumber or an electrician or a cabinet maker.

Now in Australia, that's not true. I've met friends of mine who make a lot more money than I did when I worked there and they were trades persons.

As the minister (Education Minister Ong) mentioned, we need to look at other countries and how we can give people different career paths that's not so much about doing the traditional education route. They (Singaporeans) can start to learn valuable skills but we got to be sure that the salary is going to be there."
If that's the case, how does Cross encourage people in DBS to innovate?
Perhaps this has also got to do with his "co-curriculum activity" in Sumatra.
Two lessons from helping Sumatran orangutans and villagers
Besides leading DBS in innovation, Cross co-founded a social enterprise, Hotel Orangutan, to support Sumatran orangutans and people in Sumatra which he dedicates his weekends to.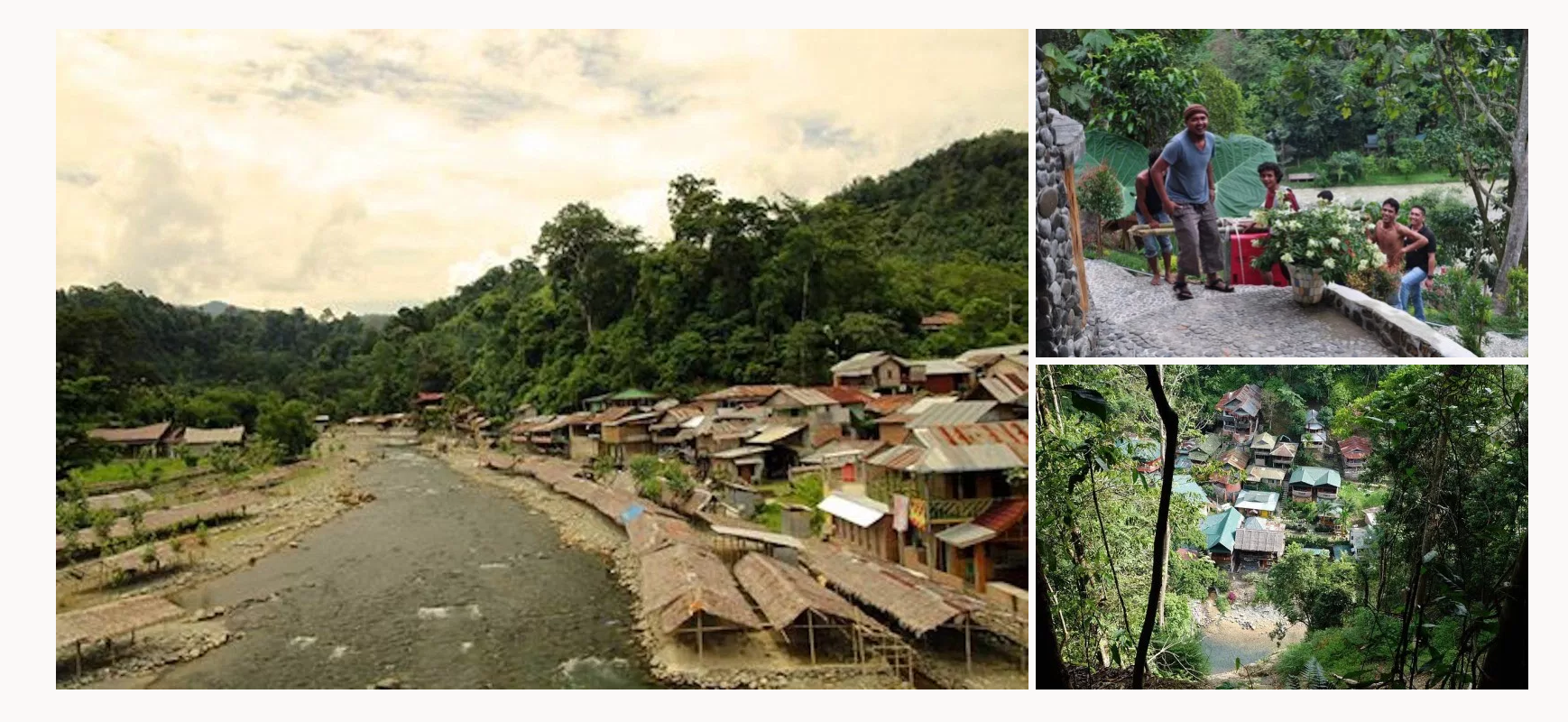 "I did the social enterprise because I wanted to help save orangutans, give local villagers jobs and education. I also wanted to do something over the weekend which challenges me and I find it fun and exciting. I love Asia. I grew up in a small village and it's nice to spend sometime over the weekend...just nice to sit around with some simple jungle folks..It keeps me humble and down to earth."
Here, Cross led us on a secret about innovation.
"I don't think people realised that you can learn from everyone and every learning is transportable."
There are two learning points which Cross applied to his workplace.
1. Everyone needs to be "fed" for trying to innovate -- it's not always food
When I started the construction, the first thing I thought I had to be was a cement mixer or woods. But no, it turned out to be a rice cooker.

And it was a shock. My business partner is a local and he said that you would need a rice cooker for dinner. I thought to myself -- I don't really eat huge amount of rice, I don't need the whole cooker.

He said, "No, you need to feed everyone."

I took that back to the bank and "everyone gets fed" kept going in my mind and became such a usual thing to me.

I realised anyone who takes part in an innovation programme inside the bank who try something different to experiment, they should be rewarded, they should be recognised...

[A] a leader, if you take that mentality then, guess what, the best talent wants to work with you. People wanna work with you. They think about if I want to work with this person whether you're a start up, whether inside or outside the bank, you know you gonna be recognised, you know that the success is gonna be shared.

And you know how much that costs me -- sharing success as a leader?

Zero. Costs me nothing!"
2. Creating a safe place to fail
"[B]ecause we were doing a lot of new things in the jungle, we mix local designs with new crazy ideas...

So I said this to them (villagers with a fear for failure), 'Look, I'll pay you to try it.'

They (the villagers) were like, 'Oh, what if something goes wrong?' and I'm like 'Yeah...Just break it and make it then...Just smash it and start again'

So in the jungle they do that and I took that to the bank again to create the environment.

We're not, obviously, going to smash down the bank but help create the environment where it's okay to try and fail. Obviously, we are not talking about fail due to error, whatever we're talking because we tried something ambitious, the risk was understood, no customer was going to get hurt.

It was a small experiment. Tried it, it failed and we learnt from that.

Because you only got to build the really best things if you try and take a big leap forward into the unknown and you don't want to go into a 50 million project and throw it into a feature.

You do a little ten dollar experiment and throw that into the feature. Oh okay it didn't quite work, try again, oh wait a minute, do a hundred dollar experiment. Oh yeah, a thousand and okay..now we understand what a feature to look like, what's going to work and then we can then push forward with a bigger initiative."
"Feeding" people who innovate and creating a safe space to fail.
This doesn't sound too hard, isn't it?
But Singaporeans can start by forgetting about getting their Five Cs first.
Top photo by Zheng Zhangxin
Related articles:
An NUS student flew 13 plus hours to a global summit in Europe and here's her take
4G Minister Ong Ye Kung wants S'pore to go right & left at the same time
If you like what you read, follow us on Facebook and Twitter to get the latest updates.
If you like what you read, follow us on Facebook, Instagram, Twitter and Telegram to get the latest updates.