There is a major SG Symposium with a Singapore connection -- usually a Singapore Minister as a speaker-- in Europe, but the SG doesn't stand for Singapore.
SG stands for St Gallen and this three-day global summit is a gathering of 600 global leaders, known as "Leaders of Today", and 200 young leaders, known as "Leaders of Tomorrow".
A global symposium organised by students
The St Gallen Symposium (SG Symposium) takes place annually in May at the university in Switzerland and its sessions are moderated by the world's top journalists from CNN, The Financial Times, Al Jazeera and the BBC.
The symposium is also unique for one special fact -- it is organised by a team of 30 student volunteers in their twenties, who took a one-year break to plan and implement the conference full-time.
During the symposium, another 400 students support this 30-men (and women) team in handling the catering as polite bar-tenders and helping out as cheerful chauffeurs and tour guides in the BMW-sponsored vehicles.
I was fortunate to be one of the young leaders selected to participate in the conference.
47th St Gallen Symposium: Atas buffet, vanilla panel
The symposium was well-organised and the setting was beautiful, and as atas (in a good way) as anything.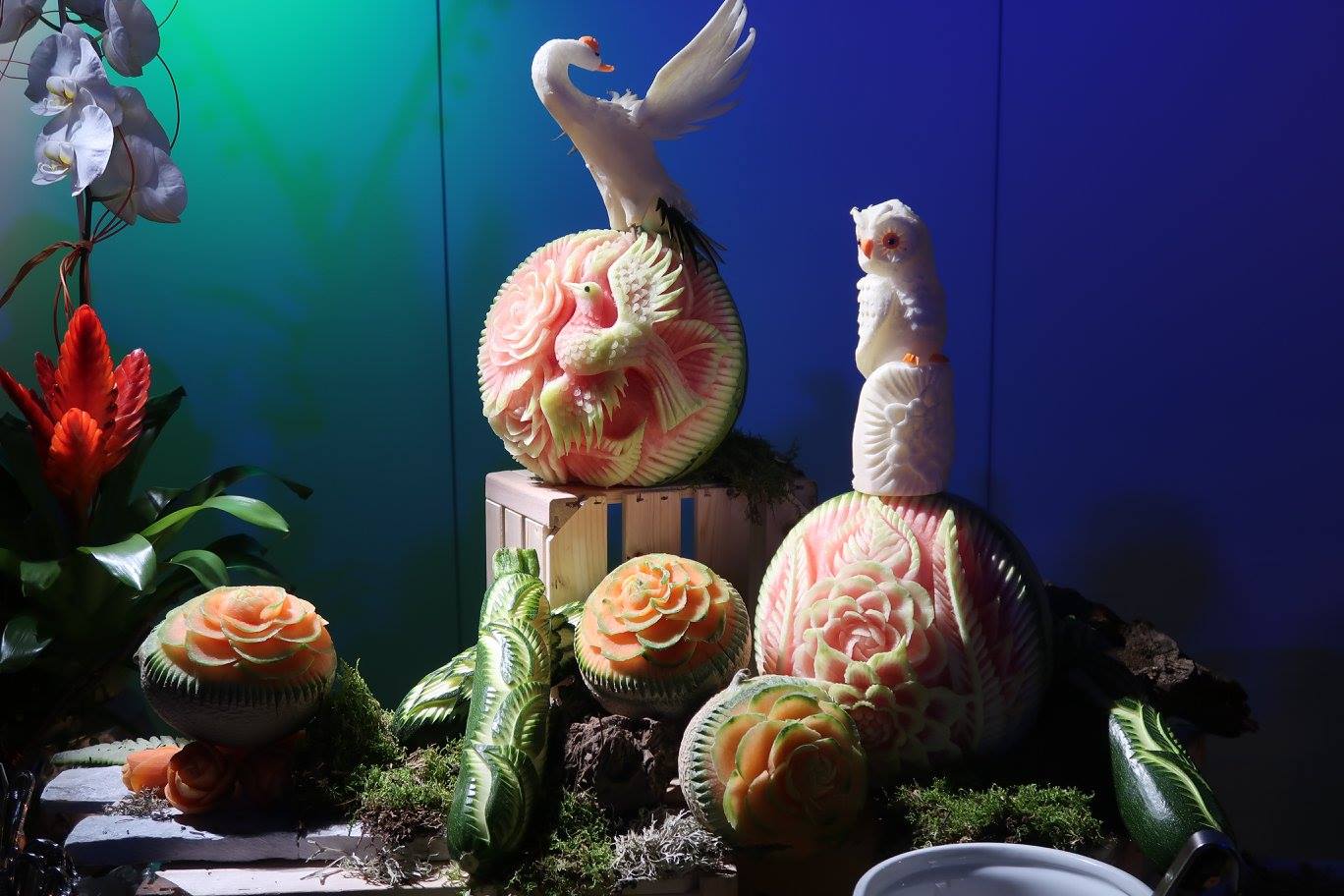 We ate soup out of test tubes, and dessert out of eggshells, including edible water blobs that are biodegradable.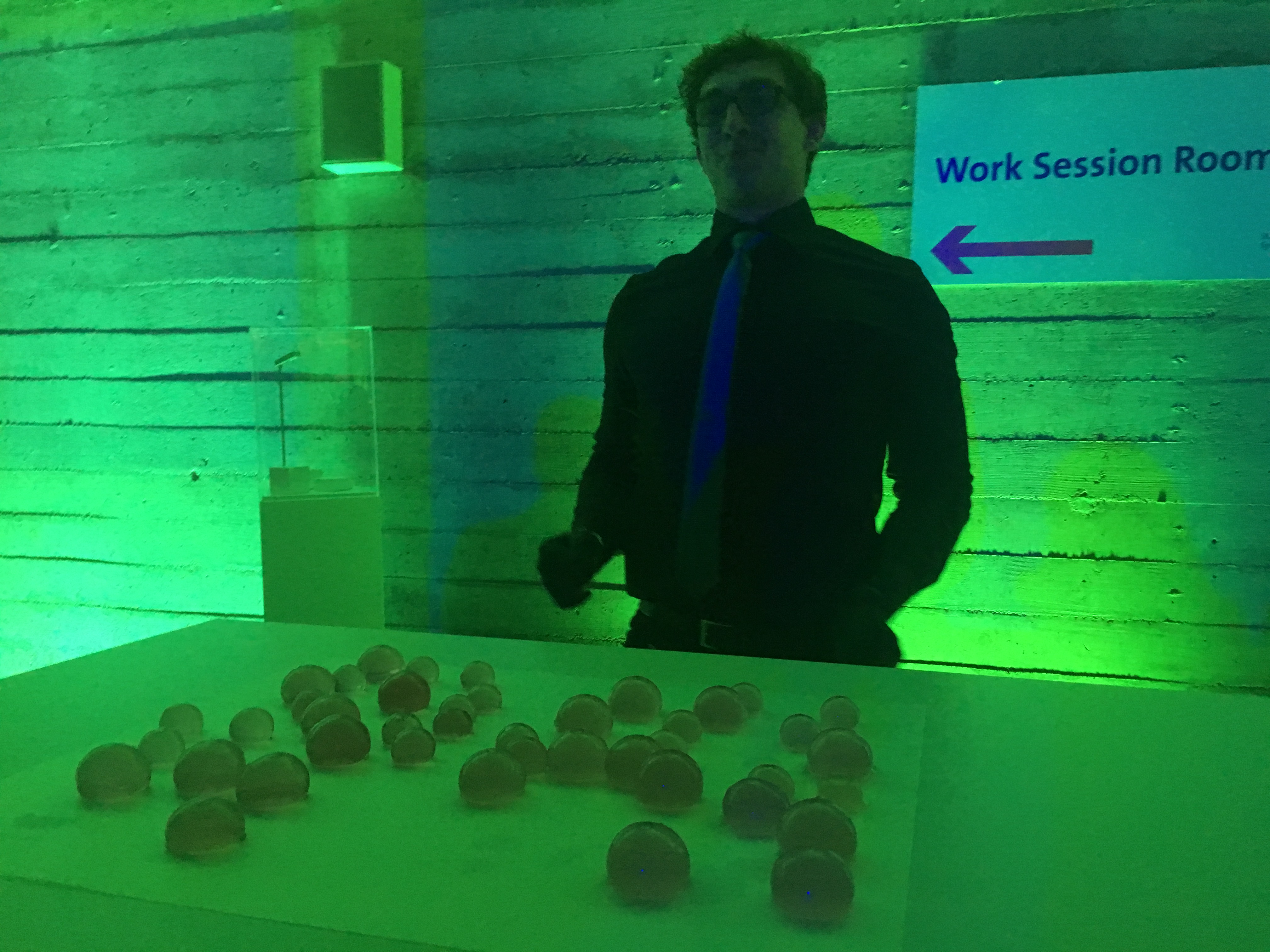 The 47th St Gallen Symposium has its memorable moments.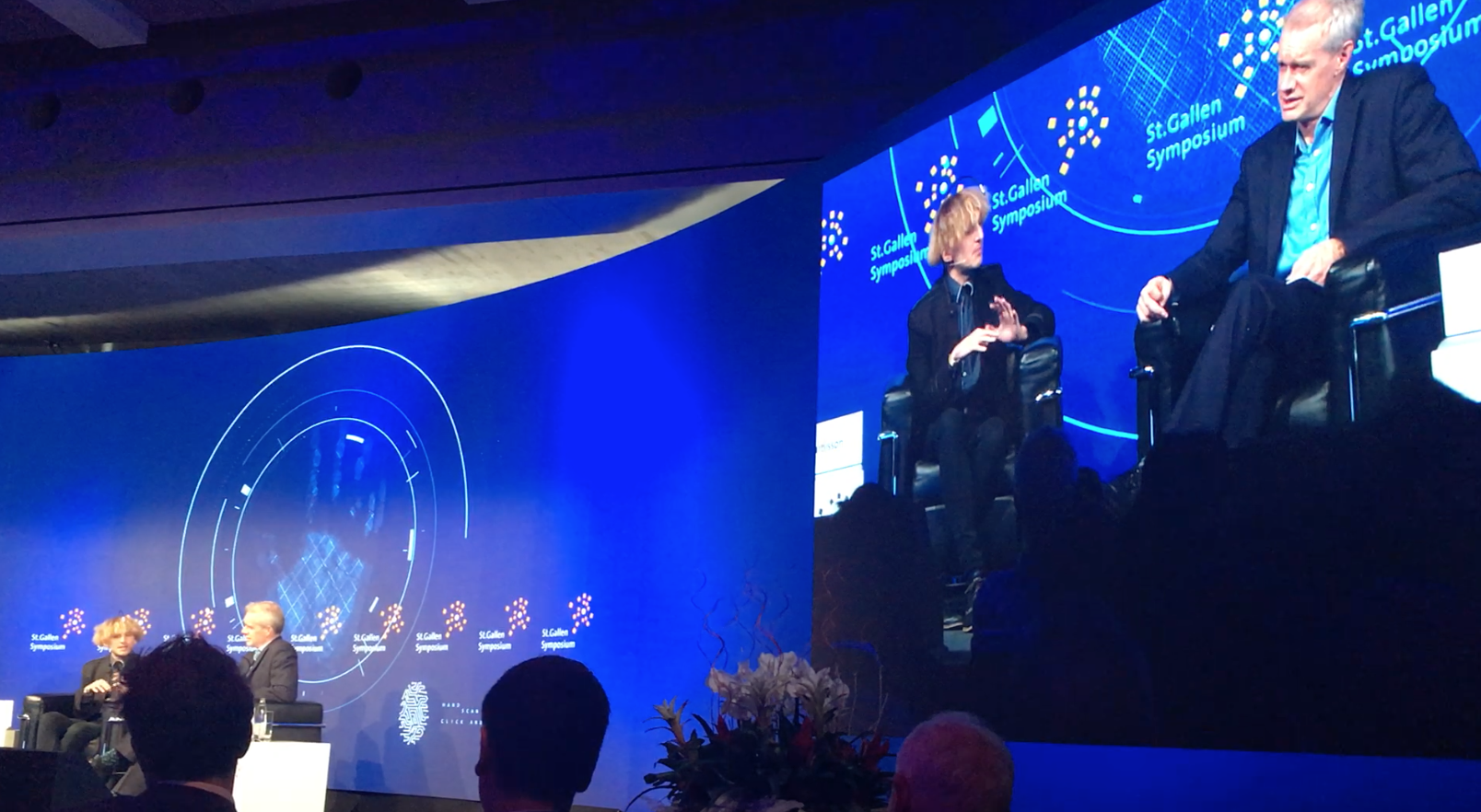 One such moment was when young cyborg (Yes, cyborg!), Neil Harbisson, rendered BBC Hardtalk's Stephen Sackur speechless with his description of a very near future where we sense colour and time through 3D printed organic antennae connected to our brains.
Harbisson is best known for being the first person in the world to have an antenna implanted in his skull.
#Cyborg @NeilHarbisson tells me #humans are becoming #technology. We just don't realise it. #47sgs #disruptiondilemma @SG__Symposium pic.twitter.com/7bw51xXx7p

— Pranjal Sharma (@pranjalsharma) May 5, 2017
There were many intriguing topics, ranging from the first 100 Days of President Trump; to Populism and Democracy in Europe, to matters related to digital warfare.
But when it came to the line-up of industry leaders and economists tasked with predicting the future, it was like the tub of ice-cream forgotten in the back of your freezer -- old and vanilla.
For instance, the final panel of the conference was made up of five rich men from the west, over 50 years of age, tasked with discussing the future of the global economy.
While they are experts on current trends, a few black-haired men or women would have contributed to the diversity of views.
How about the twenty-something woman who runs her own start-up incubator for female entrepreneurs in Beijing?
Or the young Japanese inventors starting businesses in their sluggish economy?
Leaders of today in need for diversity of backgrounds
Of the 94 speakers listed in the program, only 15 were women, and even fewer were anything other than Caucasians.
The kickass @SamarSamirMEZ asks an all-male panel about diversity & inclusion at @SG__Symposium #47sgs #disruptiondilemma pic.twitter.com/MCFdo8hKZg

— Léa Steinacker (@leasteinacker) May 4, 2017
The young participants repeatedly stood to point out the lack of diversity, and our What's App group buzzed with messages like "Listening to five rich white men talk about the economy is like… *eye-roll emoji*", and "women fight back!"
Hoping to see more women on panels today #disruptiondilemma #47sgs pic.twitter.com/0HwmpXkMr4

— Edda Hamar (@eddahamar) May 4, 2017
A young woman is standing up to question "old man" politicians about underrepresented women in worlds leadership! Bravo!!! #47sgs pic.twitter.com/ODyf8B8tEP

— Ling Zihan (@zihan_ling) May 4, 2017
Outside of the conference's official program -- hanging out with a 24-year-old American who sold her first digital start-up for double-digit millions four years ago, and a 28-year-old assistant professor who has figured out how to make people happier just through studying their bank transactions -- my understanding of the world 20 years from now is entirely different to anyone just listening to the panel of industry stalwarts.
That 30 students from the University of St Gallen could put together one of the most logistically seamless, professional events I've ever seen is testament to what the millennials can pull off.
That 200 impressive young people from all over the world had the opportunity to meet, talk, drink, and develop ideas for a better world is incredible.
It's just a shame that the exceptional, diverse talent in the room wasn't given the space to paint a more balanced and optimistic picture of tomorrow's economy.
Jessica Lee is a Stamford Land Scholar at the Lee Kuan Yew School of Public Policy. She attended the St. Gallen Symposium as a Leader of Tomorrow, and is an independent consultant on public private partnerships, governance, and public health policy.
Top photo from St Gallen Symposium Facebook.
Other photos by Zheng Zhangxin and Lee
If you like what you read, follow us on Facebook, Instagram, Twitter and Telegram to get the latest updates.