It appears to be a rite of passage for key Singapore Ministers.
Following in the footsteps of Deputy Prime Minister Tharman Shanmugaratnam and Minister Chan Chun Sing, Ong Ye Kung is the latest minister to fly Singapore's flag at the 47th St Gallen Symposium (May 3-5, 2017) this year.
It was DPM Tharman who made St Gallen Symposium a household name in Singapore two years ago.
When asked by BBC HardTalk presenter Stephen Sackur to give a "yes-or-no answer" whether he believed in the concept of safety net, Tharman said that he "believe in the notion of a trampoline", which drew a laughter and silence in the crowd for 10 seconds.
Dialogue on "Politics in a disrupted world"
Ong was part of a three-men panel, together with Danish Foreign Minister Anders Samuelsen and the Swiss Federal Councillor Johann N. Schneider-Ammann, to address one of the key questions of the symposium: "Politics in a disrupted world", following the US election of Donald J. Trump and Brexit.
In addressing a live poll on which political skill-set -- decisiveness, responsiveness, and adaptability -- is needed in the times of disruption, Ong said,
"I would say all three (qualities) are extremely important, if I were to just add one more, politicians today must have a sense of humour" (to laughter in the crowd).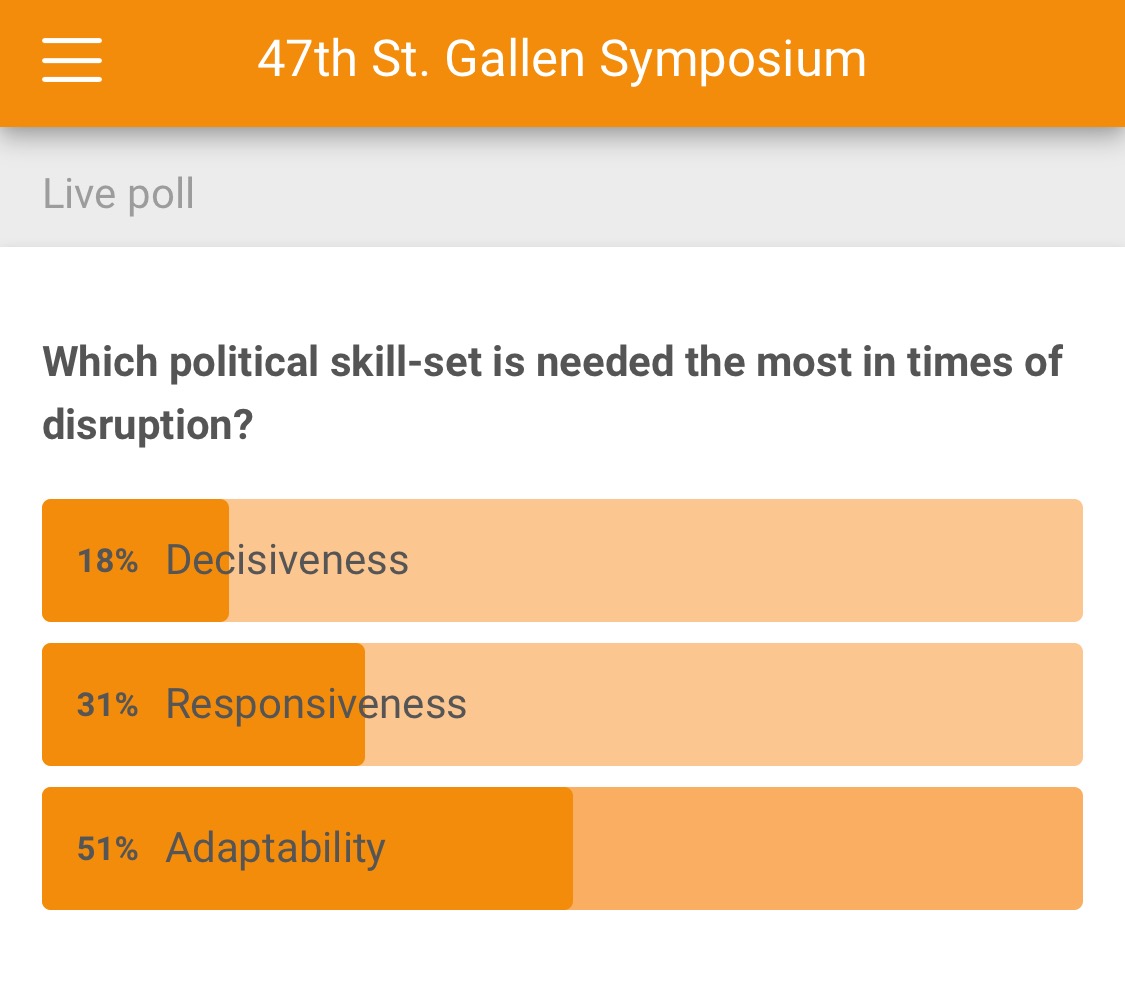 So how many times did he draw laughter from the crowd?
Three times.
Here's one example that drew some laughs, as the Minister for Education (Higher Education and Skills) connected with the audience through the survey question by showing how kiasu we are in learning from the Swiss and German education systems and their emphasis on skills and vocational training:
"But Singapore being decisive, responsive, and trying to be adaptable all the time (laughter in the crowd), we have to adopt what's best for the world to improve our system. Today, we have a strong emphasis on skills."
Another example?
By being self-deprecating.
Ong: "Today, information and knowledge is all on the Internet. And you can google and find out anything you want. But skills, you get from experience, from doing. You can't google for skills. That, I think has a premium. And our education system has to be lifelong and the emphasis on the acquisition of skills."
Moderator: You have the SkillsFuture program in Singapore.
Ong: I don't want to mention "SkillsFuture" (laughter in the crowd).
Moderator: I'll mention it for you. Modest Minister, you have a SkillsFuture programme in your country. Do you think it's now a model for other countries?
Ong: No, it's a model that we think will work for Singapore, given our cultural context of very strong emphasis on education, but academic education. We want to learn from Switzerland, from Denmark, from Germany and to combine it and refine it for Singapore".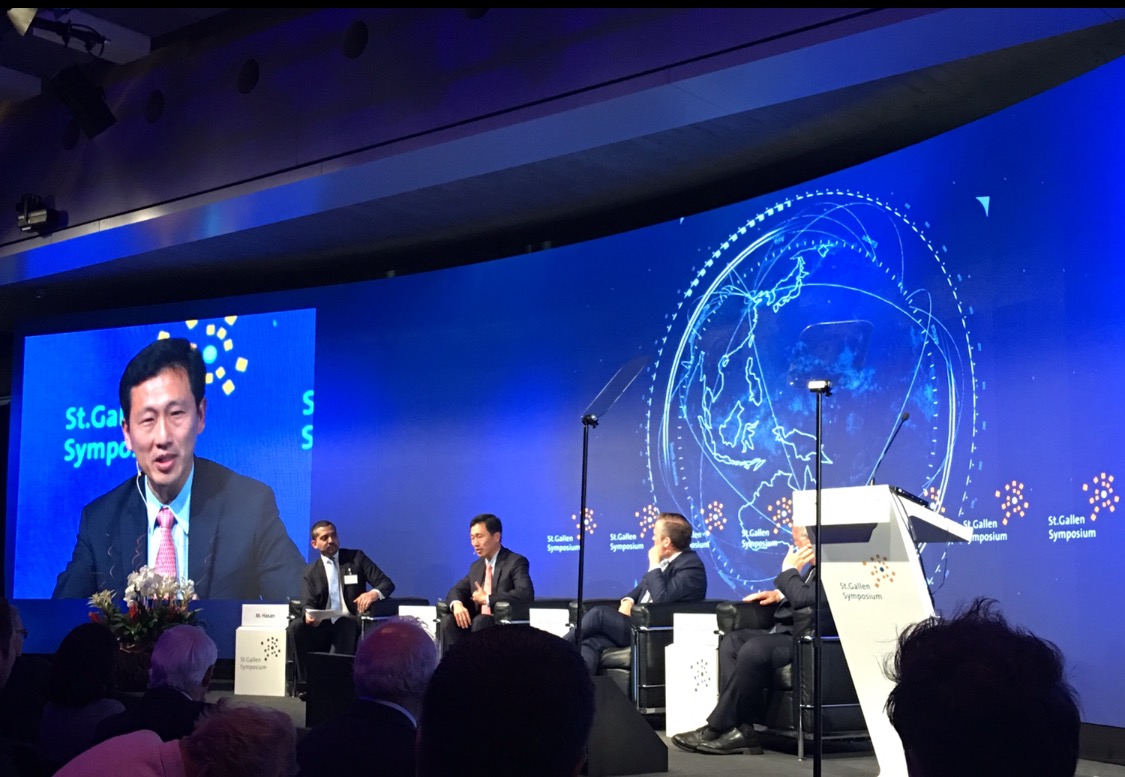 Laughter aside, Ong managed to sum up the need for the importance of good politics in a disruptive world with an eloquent one-minute soundbite:
"You can always learn from history, even for young people...

Politics, therefore, I think is not a disruptor, but can be a stabiliser even as we have big upheavals that we are expecting...

You look at the industrial revolution. Technically, you can say that it is extremely efficient, getting a child to work, child labour. But society, through politics, says no.

You can say that it is extremely efficient if we just burn all the coal we want and pollute the air because technology allows us to do that. Society says no.

You can say, so what if there is wide income disparity, but there is social upheaval. Society, through politics, says no...

We can say no. Through politics, society can say no that we want a balance. That is what I think is the wisdom of politics and democracy. Have a check and balance, so that we can achieve happiness."
If Ong continues to stand out like what he did in today's three-men panel, maybe St Gallen Symposium will invite him to a one-on-one round with the BBCHardTalk guy in future.
Top photo by Zheng Zhangxin.
If you like what you read, follow us on Facebook and Twitter to get the latest updates.
If you like what you read, follow us on Facebook, Instagram, Twitter and Telegram to get the latest updates.