After the social media fiasco that is The Western Co, Lavastone and Crab in Da Bag (to be fair to Crab in Da Bag, the owner performed good service recovery), you would think F&B operators would be extra careful in their replies on their Facebook pages.
But nope. Not for Big Fatty Crab.
We saw this comment in one of the review posts on Big Fatty Crab:

Say no more.
Check out how they respond to one-star reviews.
1. The "remove this rating because I solved the problem" response

2. The one where they try to be food detectives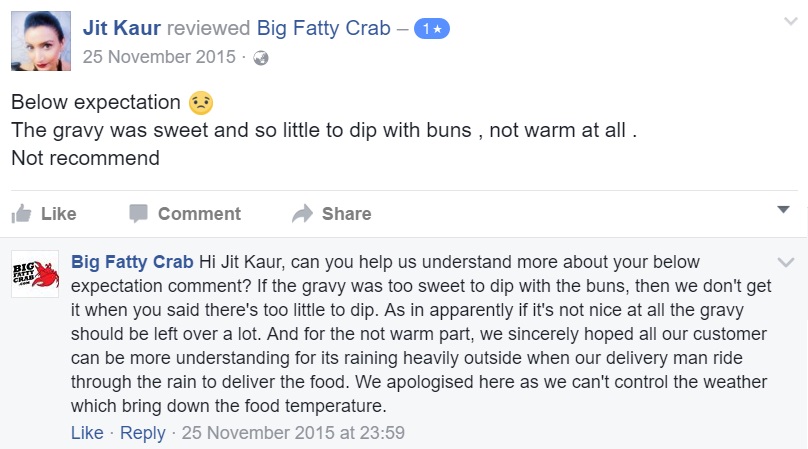 3. The epic one we will translate for you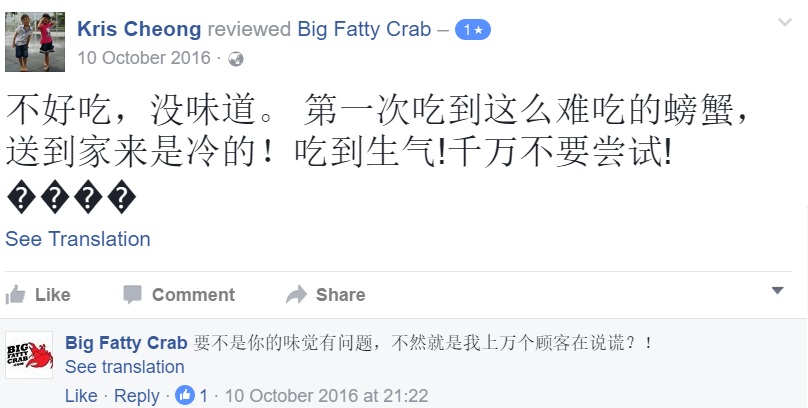 Customer: Not delicious, tasteless. This is the first time I'm eating such an unpalatable crab, it was delivered cold. Made me angry eating it. Definitely do not try it!!!
Big Fatty Crab: Either there is something wrong with your palate or tens of thousands of my customers have been lying?!
4. The "you must have valid reasons before you can give one star" response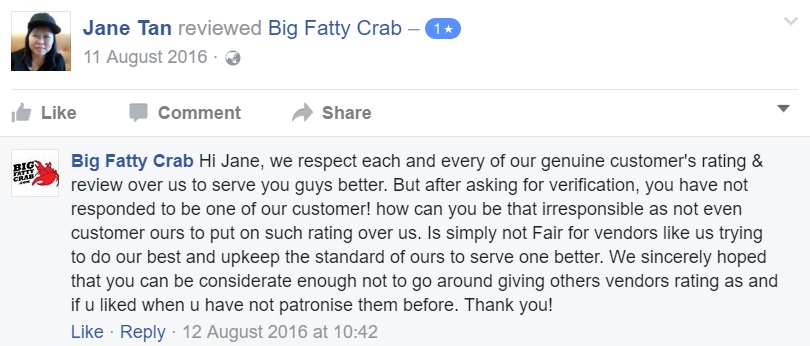 5. The mini-saga of confirmed, but not really confirmed delivery timing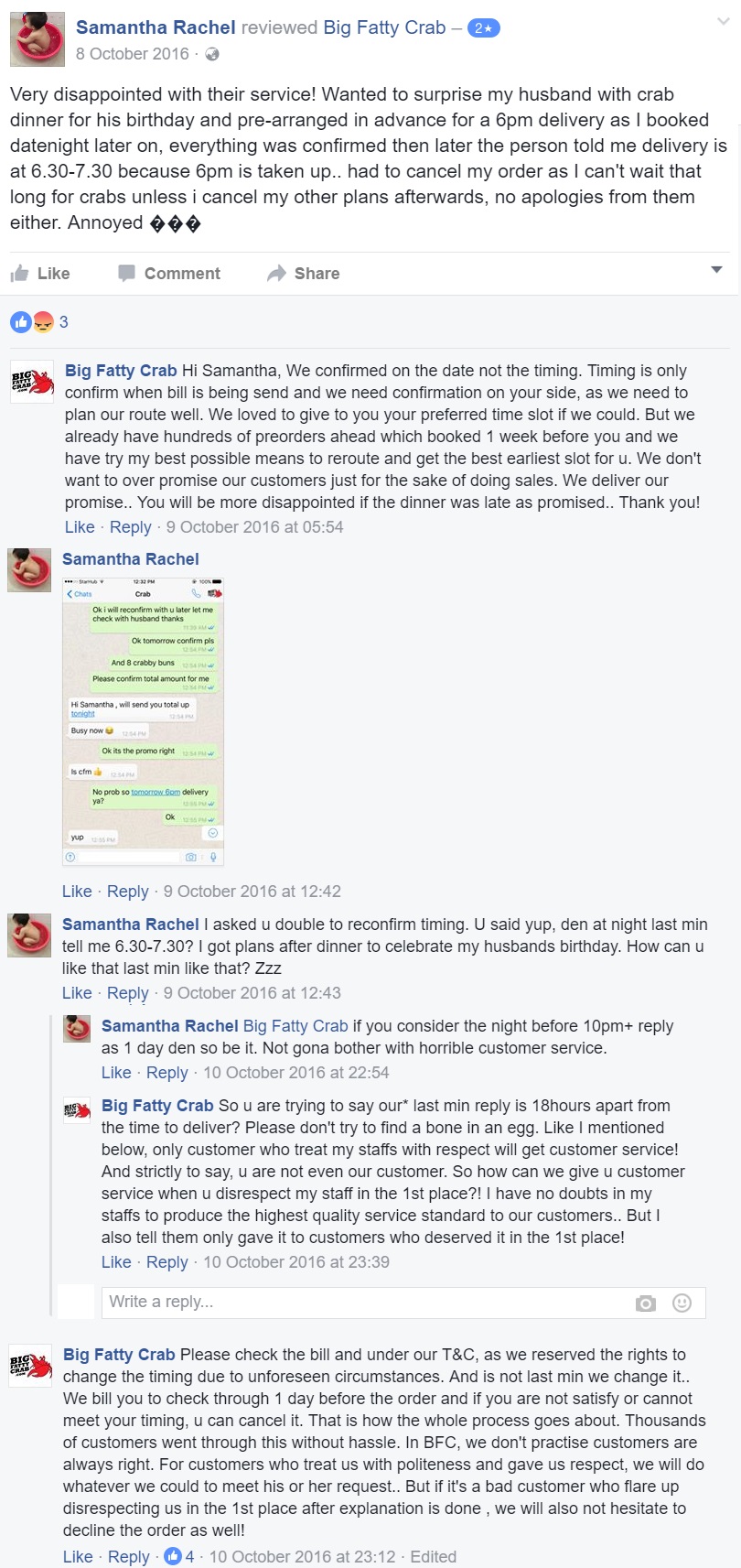 This is also not the only time Big Fatty Crab has said that they don't believe the customer is always right - they reiterated the point to another customer who wanted an explanation of why there was a lack of communication when her delivery man was late.
Here's another article to check out while you're here:
8 unconventional ways to make your ang pow money work for you this CNY
Here's how you can give $8.88 ang pows to drivers who are driving you to reunion dinner this CNY's eve
If you like what you read, follow us on Facebook and Twitter to get the latest updates.
If you like what you read, follow us on Facebook, Instagram, Twitter and Telegram to get the latest updates.