Follow us on Telegram for the latest updates: https://t.me/mothershipsg
GDLL stands for Give, Donate, Laugh, Love. Trust us, we know how that sounds.
With the amount of  "Who cares?" in our comments sections, we thought, "Hey, we know people who do."
For every weekend during this festive period, we are featuring local personalities who care, and the ways they do so.
---
Even if you're not an avid follower of the local entertainment scene, you've probably chanced upon Singaporean actor-singer Glenn Yong one way or another.
For starters, he's starred in Jack Neo's "Ah Girls Go Army" and also Jackson Wang's buddy -- and it's safe to say Yong is one of the fastest rising stars in Singapore.
Despite his fame, the 26-year-old has remained grounded and gives back to the less fortunate regularly in various ways.
Sponsored a child in the Philippines
It all started back in 2013 -- during his polytechnic days -- when Yong decided to take up a child sponsorship program in the Philippines.
Through his church, Yong got to know about humanitarian organisation Metro World Child, whose representative spoke about the mission work they do in third-world nations.
He recounts to Mothership:
"When I heard stories about people living in these countries with these living conditions, I was actually quite shocked. I grew up in an environment whereby I have a house to live in, I don't have to worry if I have money to eat or to survive.

But for kids who are living with these conditions, they worry about survival."
The child Yong sponsored, named Ryan, lives in a district called Tondo.
"Basically, it's a wasteland. It's really sad. It's just five minutes away from [Metro] Manila. In fact, just one bridge across. But many people have never heard of this place before," he explains.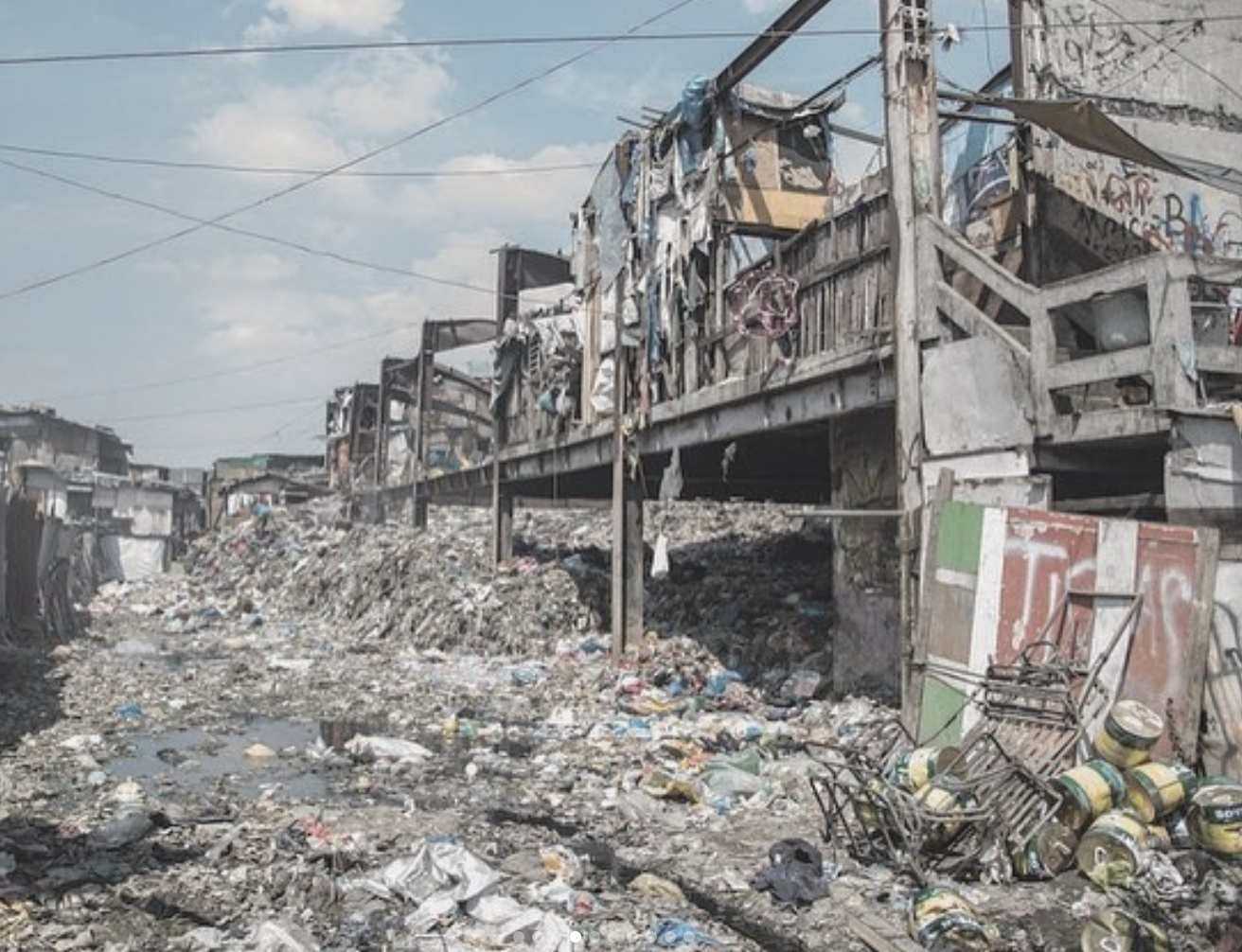 "So maybe every month, I was just donating S$20. Not a lot for a poly kid, but this S$20 actually helped the kid I was sponsoring to pay for his school fees," Yong said.
Yong met Ryan for the first time in 2019.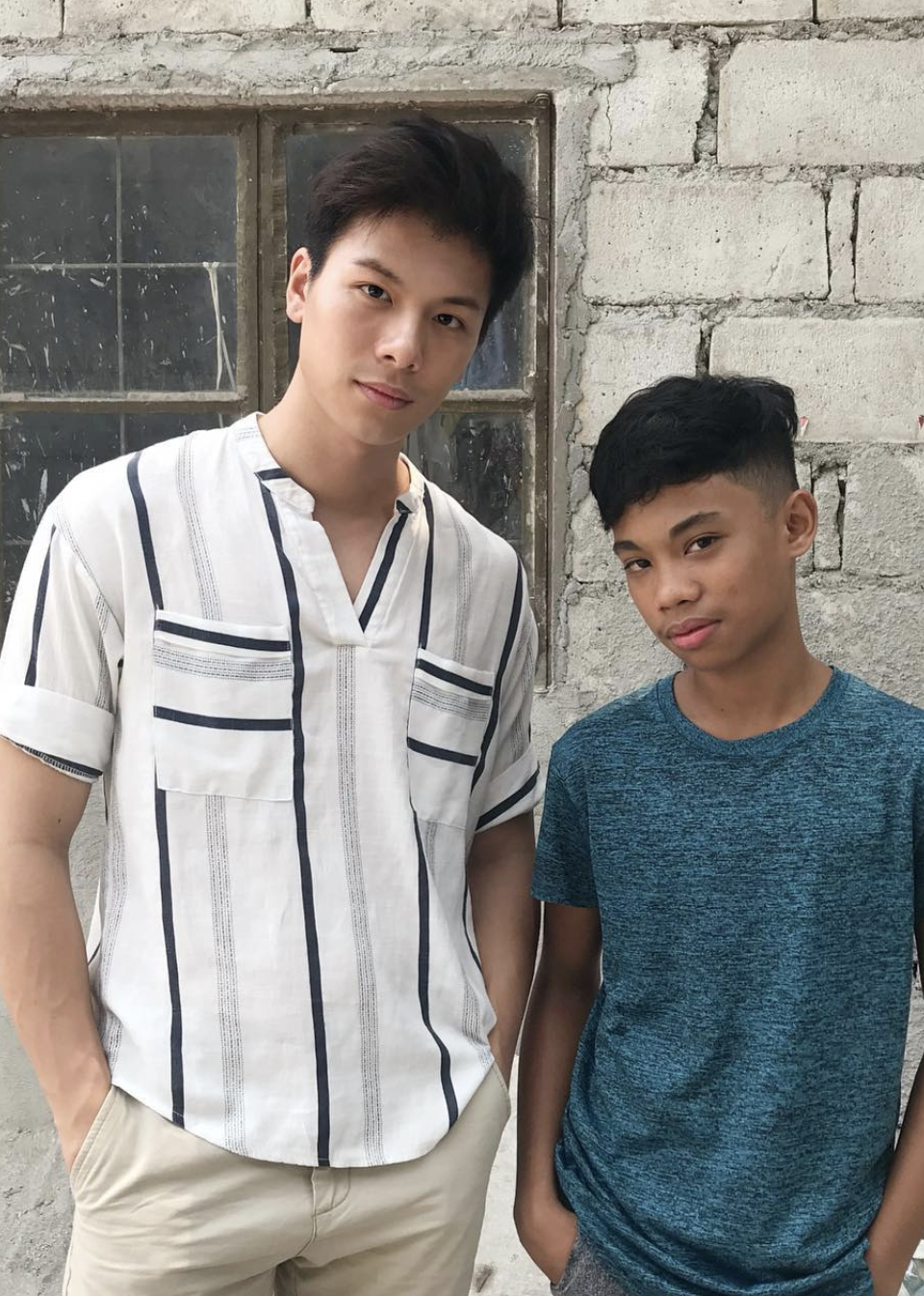 "I brought his family out to eat Jollibee and had a chat with his brother, sister, and mum," he beams.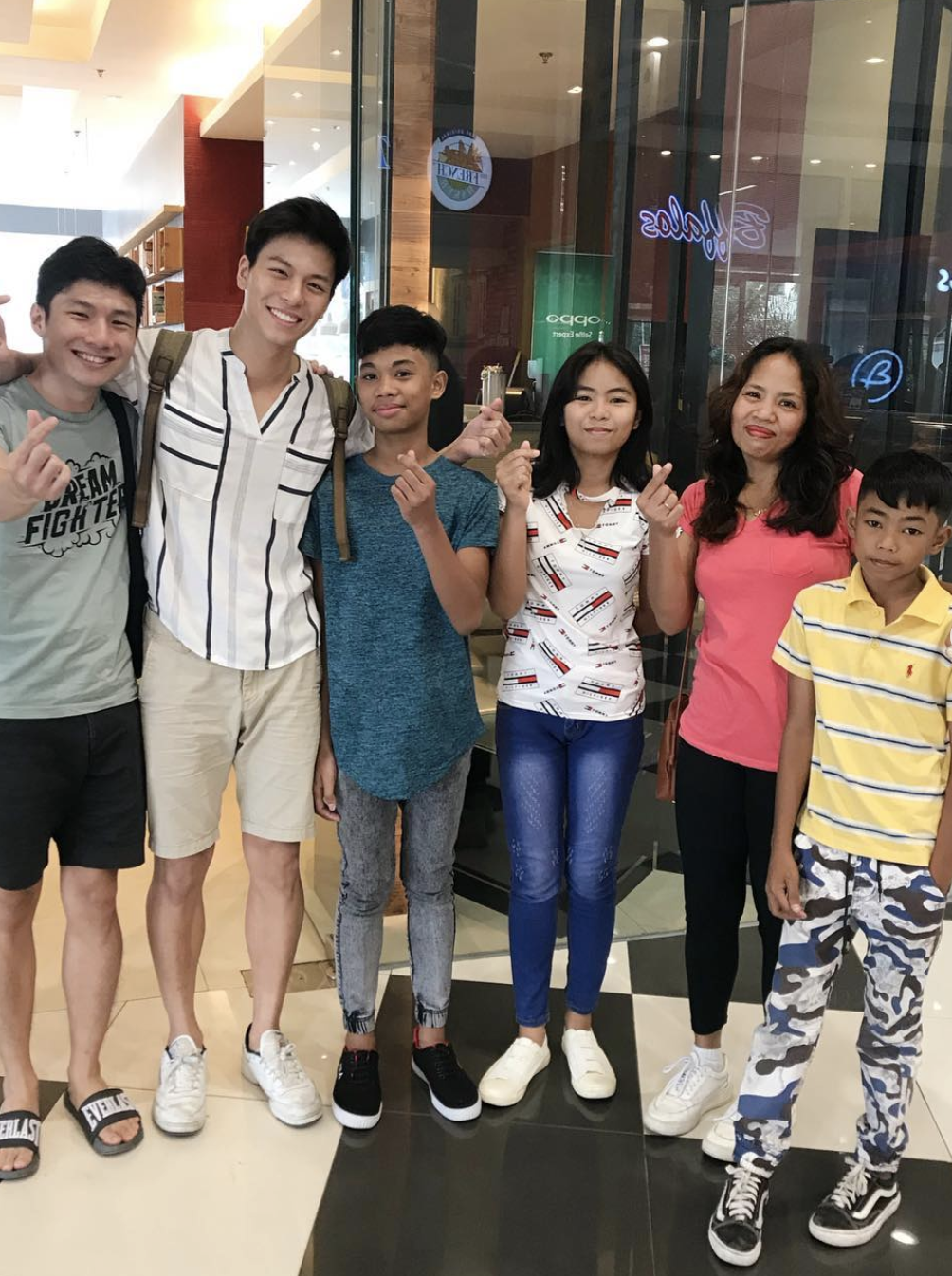 Ryan graduated from high school last year.
Since the teenager no longer needs to pay for school -- he apparently wants to join the army -- Yong decided to sponsor Ryan's younger siblings instead.
The family is especially grateful as the children lost their father in a car accident some years back, and the kids are being brought up single-handedly by their mother.
Although they are not fluent in English, they expressed their thoughts with profuse thanks.
Youngest ambassador for Singapore Cancer Society
Yong also became the youngest goodwill ambassador for Singapore Cancer Society in 2022.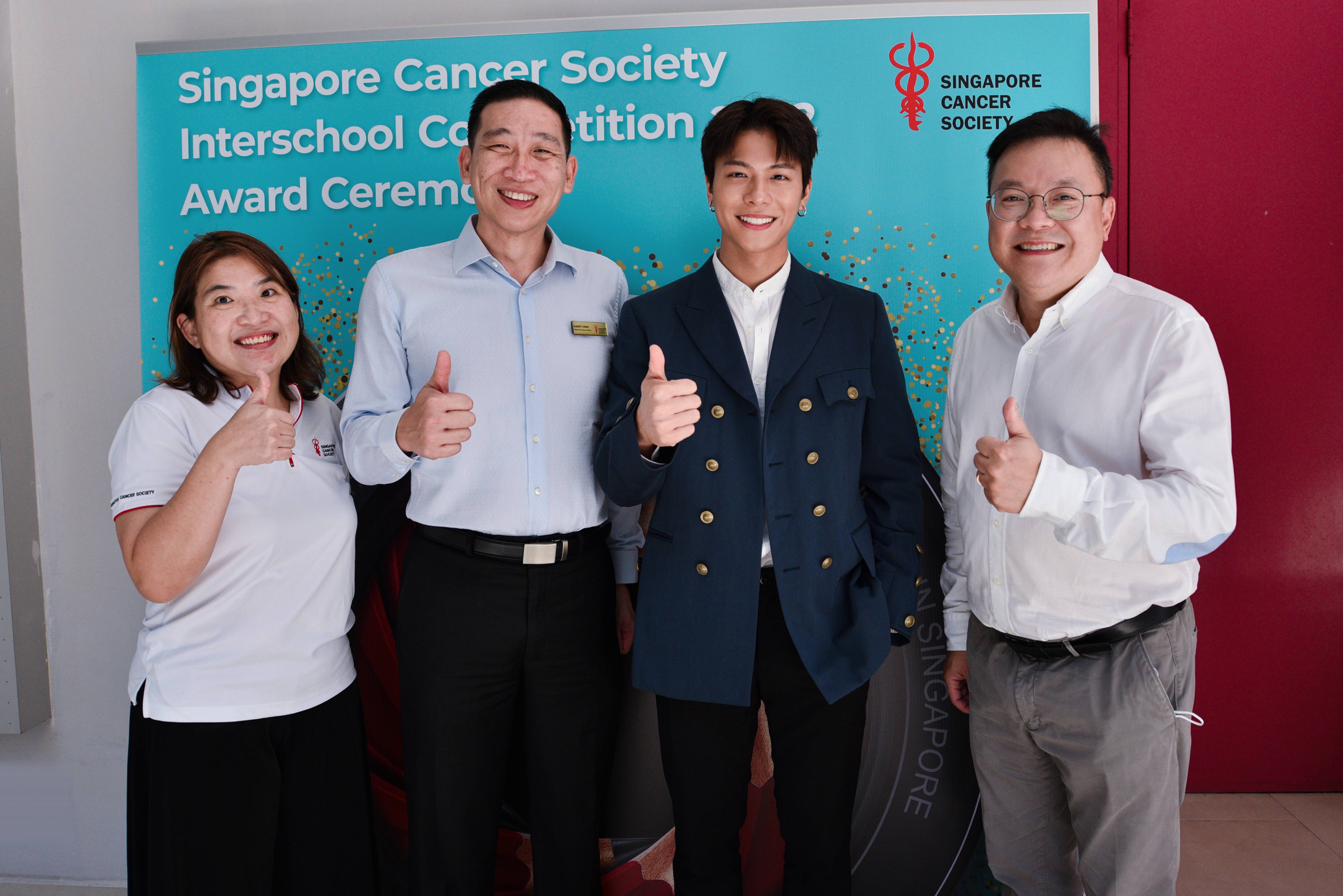 The actor has been going around educational institutions such as secondary schools, Institutes of Technical Education (ITEs), and polytechnics to give talks on cancer awareness.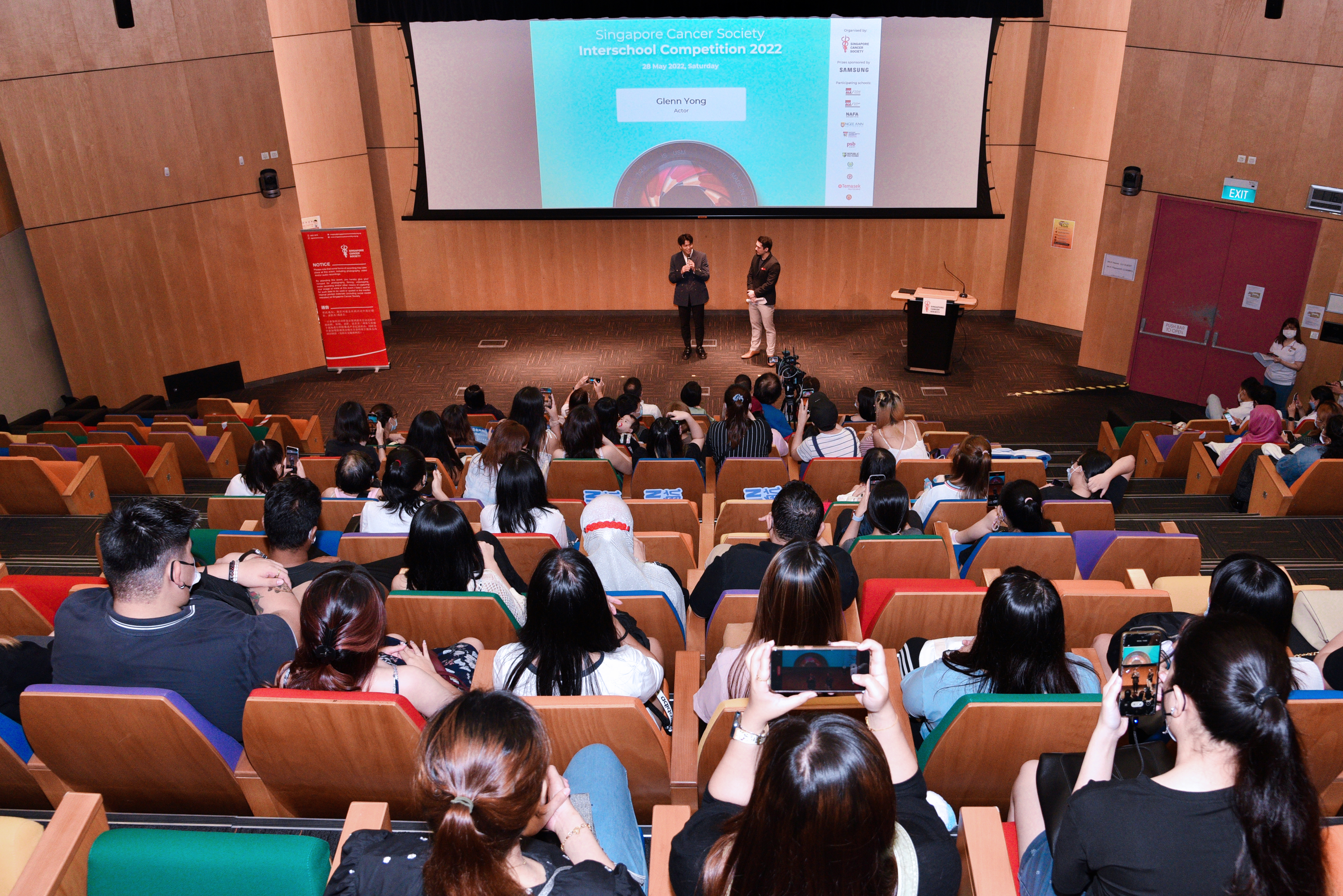 From time to time, Yong does performances for cancer patients and survivors at events held by the organisation.
Yong's paternal grandfather, a heavy smoker who burned through two packs of cigarettes a day, passed away from lung cancer when he was four.
The actor's grandmother and father took the patriarch's passing especially hard, but stayed strong for the rest of the family.
As his grandfather passed away when he was a preschooler, Yong's memories of their time together are limited.
What he does remember is them going on walks, along with heading to the playground and mama shop together.
He muses:
"When I see people close to me experiencing all these things, it makes me feel like more people need to know about cancer and how we can fight against it.

Because it is a very real problem, but people don't [realise it] until the people around them or themselves experience something like that."
With over 387,100 followers on TikTok and 131,000 followers on Instagram, the actor hopes to use his platform to educate people on the pre-emptive measures they can take to lower the risk of getting cancer.
Not just glitz and glamour
Despite being consistent in his philanthropic efforts, Yong acknowledges that he can't please everyone.
But he strongly believes that using his platform to raise awareness on such causes can inspire others to do the same.
"I do it so that more people can potentially step up and give, rather than be worried about what people might think of me," he reasons.
Yong continues:
"I don't think that being a celebrity makes me special or different. In fact, [I see] it as a responsibility. A responsibility that I need to be accountable for my actions.

At the end of the day, as long as I'm making a difference [and] making an impact with whatever I'm doing with all these causes that I'm raising awareness for... I think that's enough."
The next step
To Yong, doing good doesn't have to be just about giving material things.
"It can be a [form of] mental support [and] emotional support as well," he said.
For instance, Yong hopes to continue inspiring youths to strive to achieve their dreams, no matter how unattainable they may seem.
He shares:
"Since young, I've had very big dreams, and I'm very thankful to have an environment where people really support me.

So if I can help to encourage people to be more giving that way -- not just material things, but in other aspects [too] -- I think it will really make the world a better place."
More GDLL
Congratulations! You have made it to the end of the article (whether by speed-scrolling or otherwise). This alone qualifies you to apply for the role of a Lifestyle & Entertainment writer at Mothership. Click here to find out more.
Top photos by Lee Wei Lin & from Glenn Yong's Instagram
If you like what you read, follow us on Facebook, Instagram, Twitter and Telegram to get the latest updates.