Follow us on Telegram for the latest updates: https://t.me/mothershipsg
A man in Punggol was alleged to be casting gill net on June 13.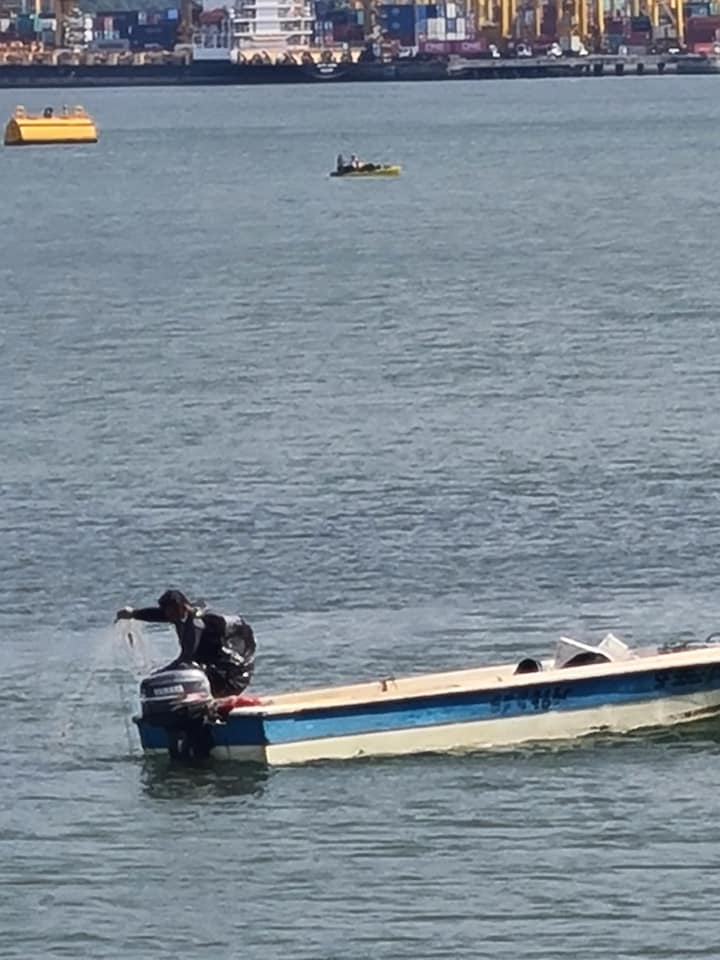 This come just a month after a critically endangered Hawksbill sea turtle was found entangled in a gill net near Pulau Hantu, on May 17, 2021.
The turtle had drowned and its head was allegedly severed by the 100m-long gill net.
Nature lovers in Singapore were heartbroken by the sight of the dead turtle and called for increased responsibility with regard to net management.
Gill net cast in Punggol
The man was caught casting a gill net into the waters around Marina Country Club by a passerby named Jack Tan. He shared the video in the Singapore Wildlife Sightings Facebook group later that day.
In his video, a lone person can be seen standing atop a boat while untangling and releasing a net into the water.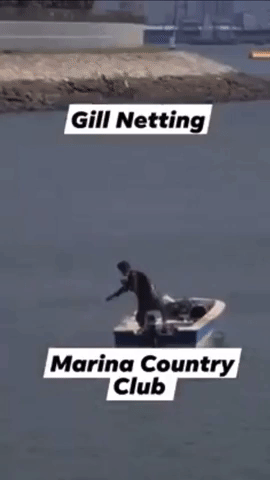 Tan told Mothership that the man who was casting the gill net and operating the boat appears to be a Chinese man in his fifties.
After the net was cast, Tan said that the boat was docked at Marina Country Club.
The General Manager of Marina Country Club, Derrick Ong told Mothership that the incident took place in open waters, outside of the marina's territory, and jurisdiction.
Ong added that he was unable to verify if the boat belongs to the country club.
Upon sighting the man extending and releasing his gill net, Tan said that he reported the incident to the National Parks Board (NParks) immediately and filed a report through the OneService mobile application.
However, the area highlighted by Tan does not fall under the coastal park or areas under NPark's management.
Gill nets
Gill nets, or drift nets, are long nets that lie perpendicularly to the bottom of the water body or ocean bed.
They can either be suspended or anchored down by weights and touch the bottom of the water body.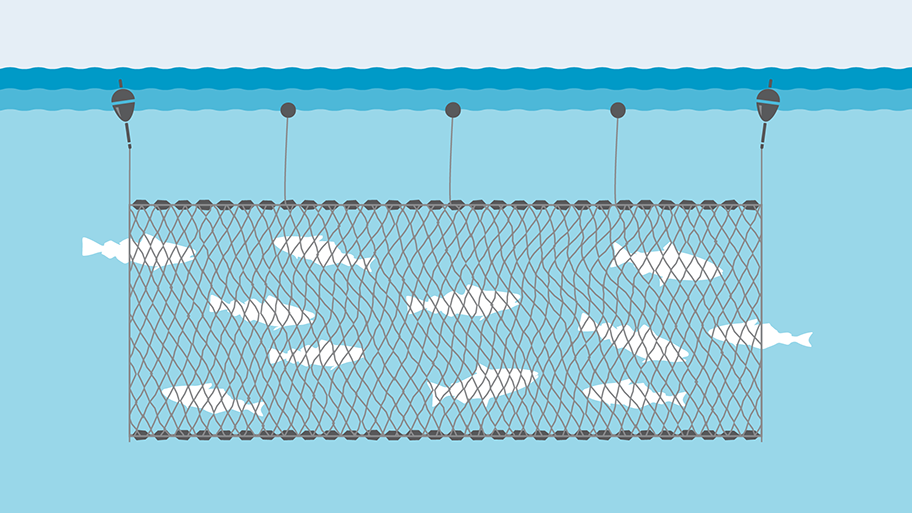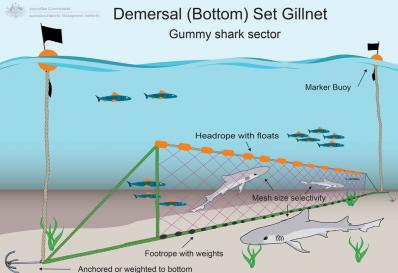 The nets are meant to entrap fishes and marine life swimming in to it.
However, this method also ensnares marine creatures in an indiscriminate manner and result in bycatch, the accidental capture of an unwanted species.
According to NParks, gill netting is considered a "destructive" fishing method.
Two weeks ago, Jack shared that he had removed an approximately 500m gill net from the waters surrounding Coney Island.
He found two fish that resemble catfish, one stingray, a few starfish and a broken coral from the net.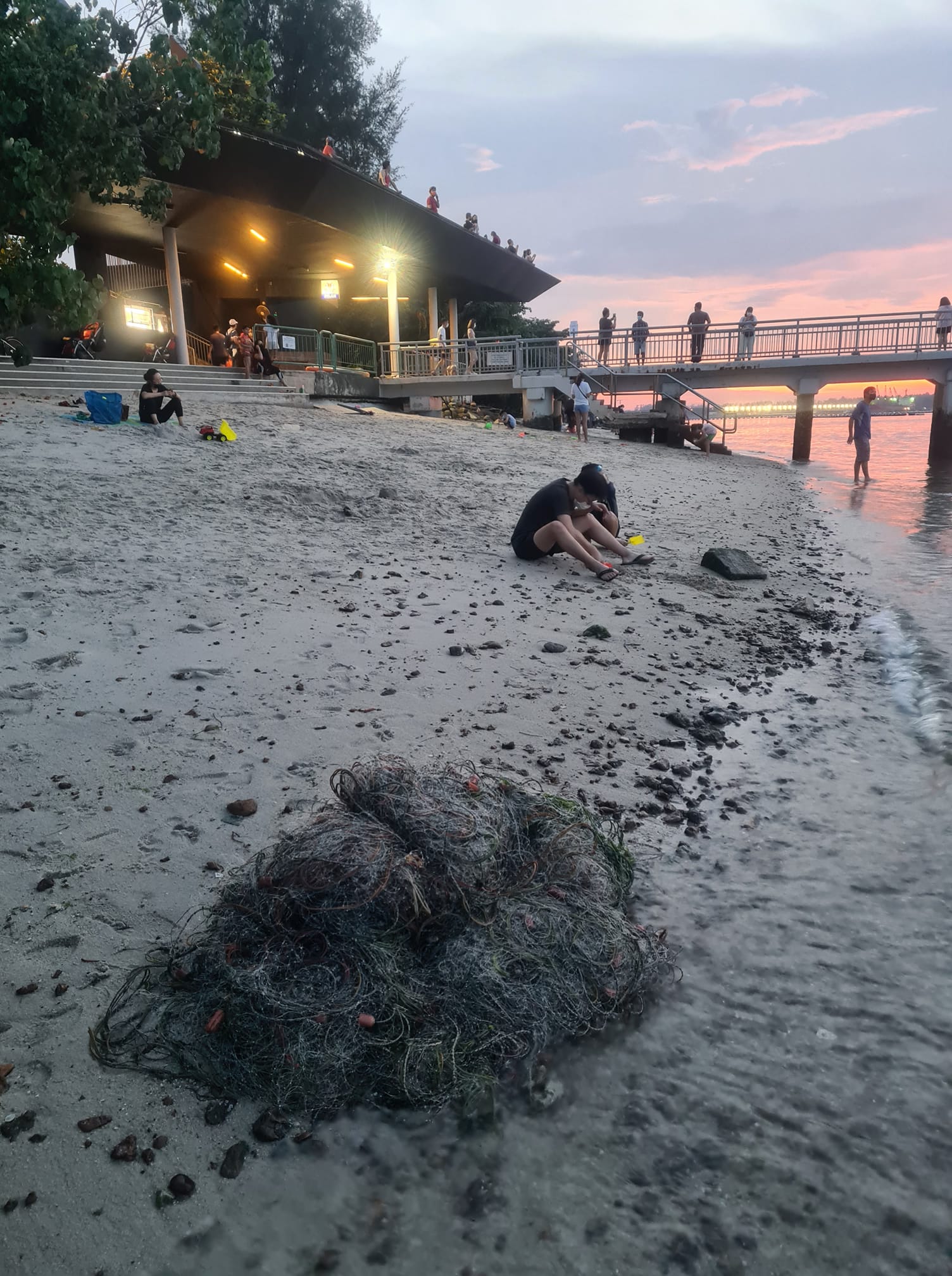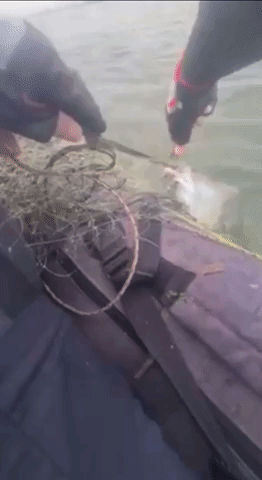 Proper fishing etiquette
NParks encouraged fishing enthusiasts to use sustainable fishing methods to protect Singapore's marine habitats and biodiversity.
These include the hook-and-line and scoop net fishing method, which targets specific fishes without affecting other marine life.
If there are no plans of consuming the captured fish or a sufficient bounty has been achieved, anglers are advised to release their catch.
Catch-and-release practice is pertinent to juvenile fishes, endangered and threatened species as well as brooding animals.
Hooks, fishing lines and baits should also be disposed properly in the bins provided to minimise related wildlife injuries.
You can find out where fishing is allowed and more information on proper fishing etiquette here.
Related stories:
Top image from Jack T/FB

If you like what you read, follow us on Facebook, Instagram, Twitter and Telegram to get the latest updates.