A white-bellied sea eagle entangled in a fishing line at Sungei Buloh was rescued, rehabilitated and released, with the help of both the Wildlife Reserves Singapore (WRS) and National Parks Board (NParks).
Fish hooks embedded in wing
The large raptor was first spotted by one Jade Neo at Sungei Buloh Wetland Reserve on May 30.
It was hanging from its wing high up in a tree, which was trapped in a fishing line.
White-bellied sea eagles can be commonly seen in Singapore. The species is the largest resident raptor here, with some adults' wingspan reaching up to 2m.
As their name suggests, their diet mainly consists of fish and they can often be found soaring over water bodies in search of prey.
Speaking to Mothership, WRS said that the bird, which is a juvenile, was brought in to the Jurong Bird Park's avian hospital by NParks on the same day.
Upon inspection, veterinarians found that the bird had two fish hooks lodged in its right wing.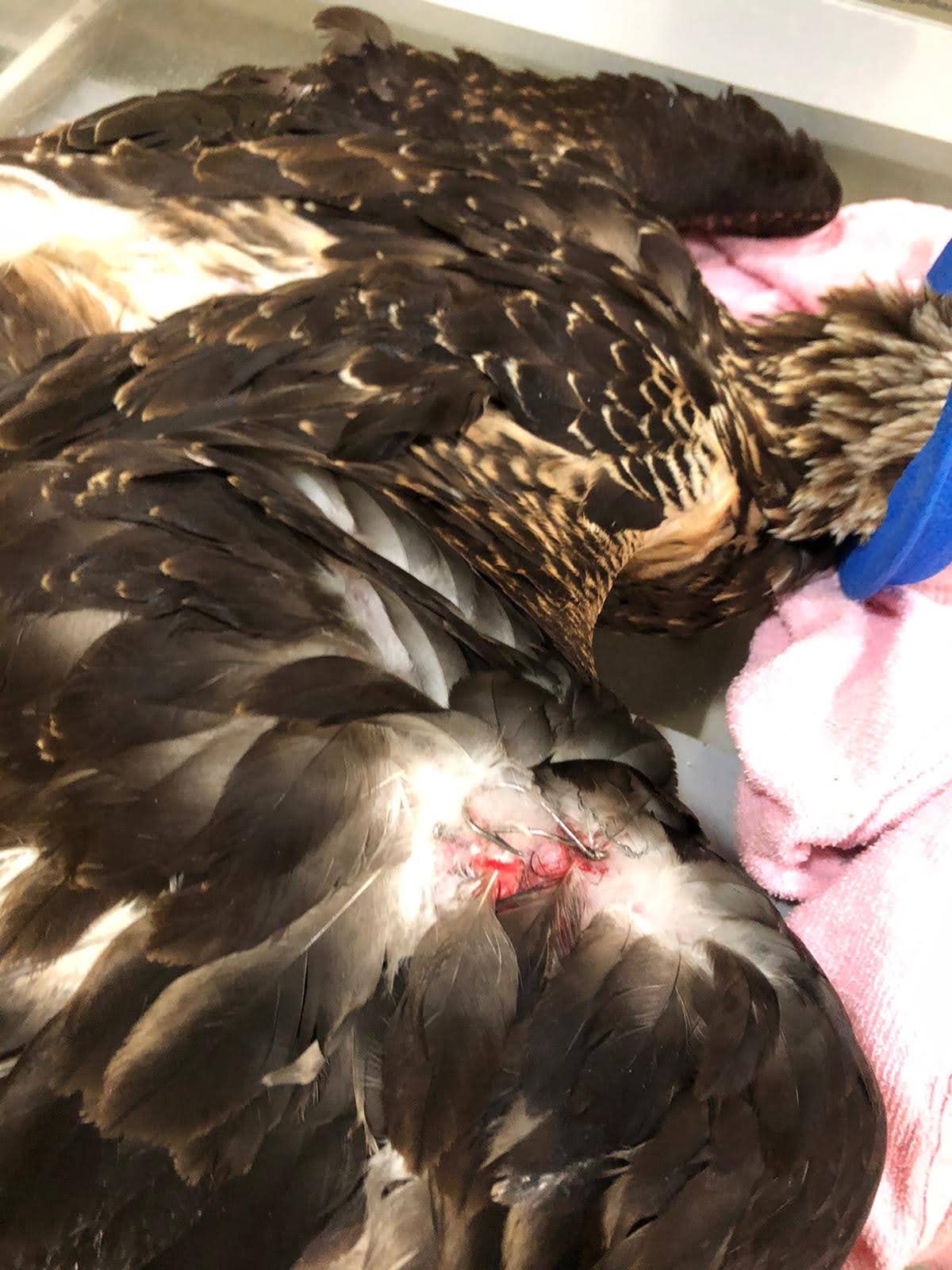 Fortunately, the eagle's injuries were not serious and no fractures were detected.
The eagle was put under anaesthesia and the fish hooks surgically removed.
Two days after surgery, the veterinary team conducted a check up on the eagle's wound.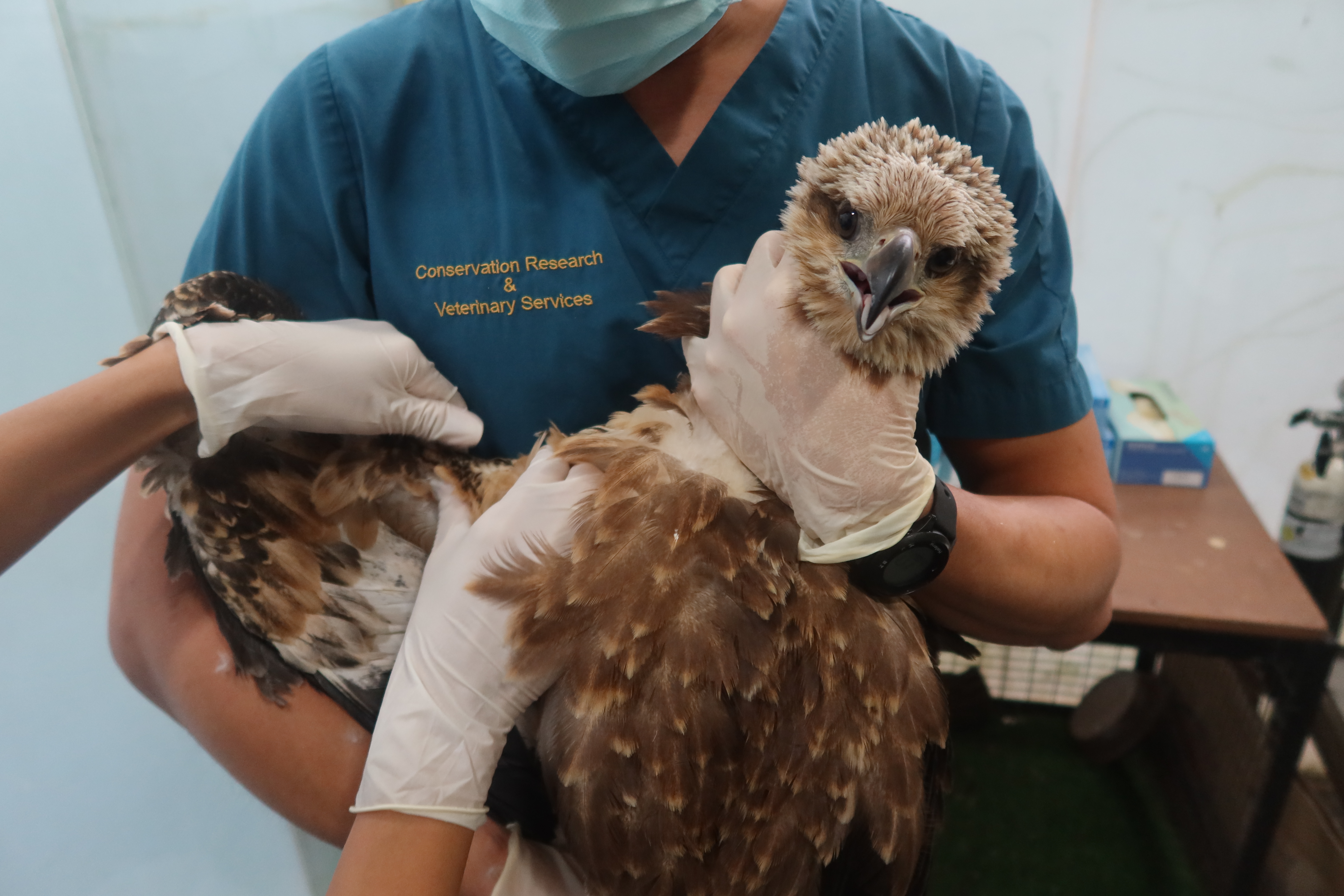 Which appears to be healing well.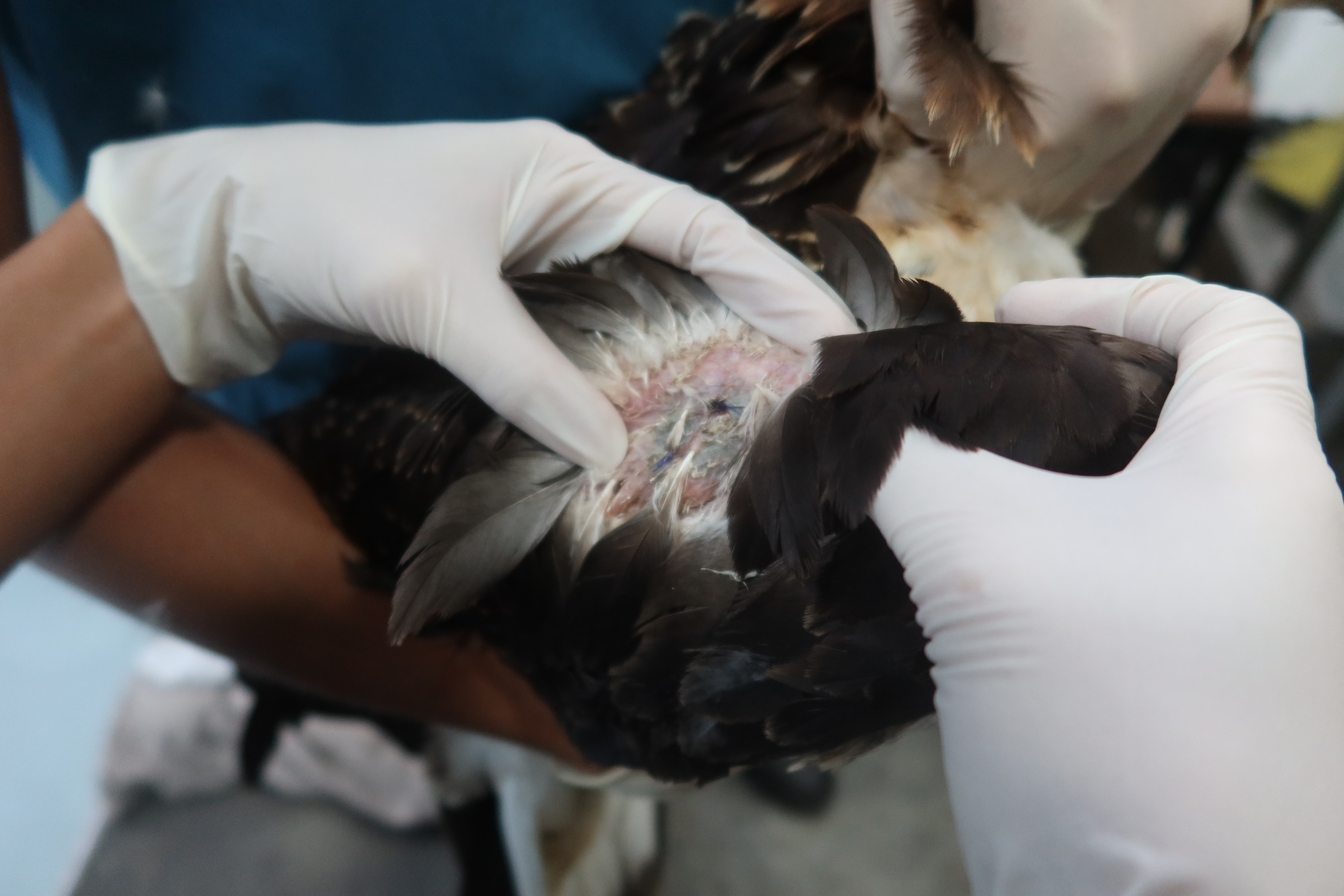 Medicine and a flight test
Jurong Bird Park rehabilitates around 200 birds every year.
During the white-bellied sea eagle's rehabilitation process, it was regularly weighed.
Tracking a bird's weight is a good indicator of its health, and the veterinarians have to ensure that it maintains a healthy body weight during its recovery under human care.
If you've ever wondered how raptors are weighed, here's a cute photo of the fearsome bird of prey swaddled like a baby on the weighing scale.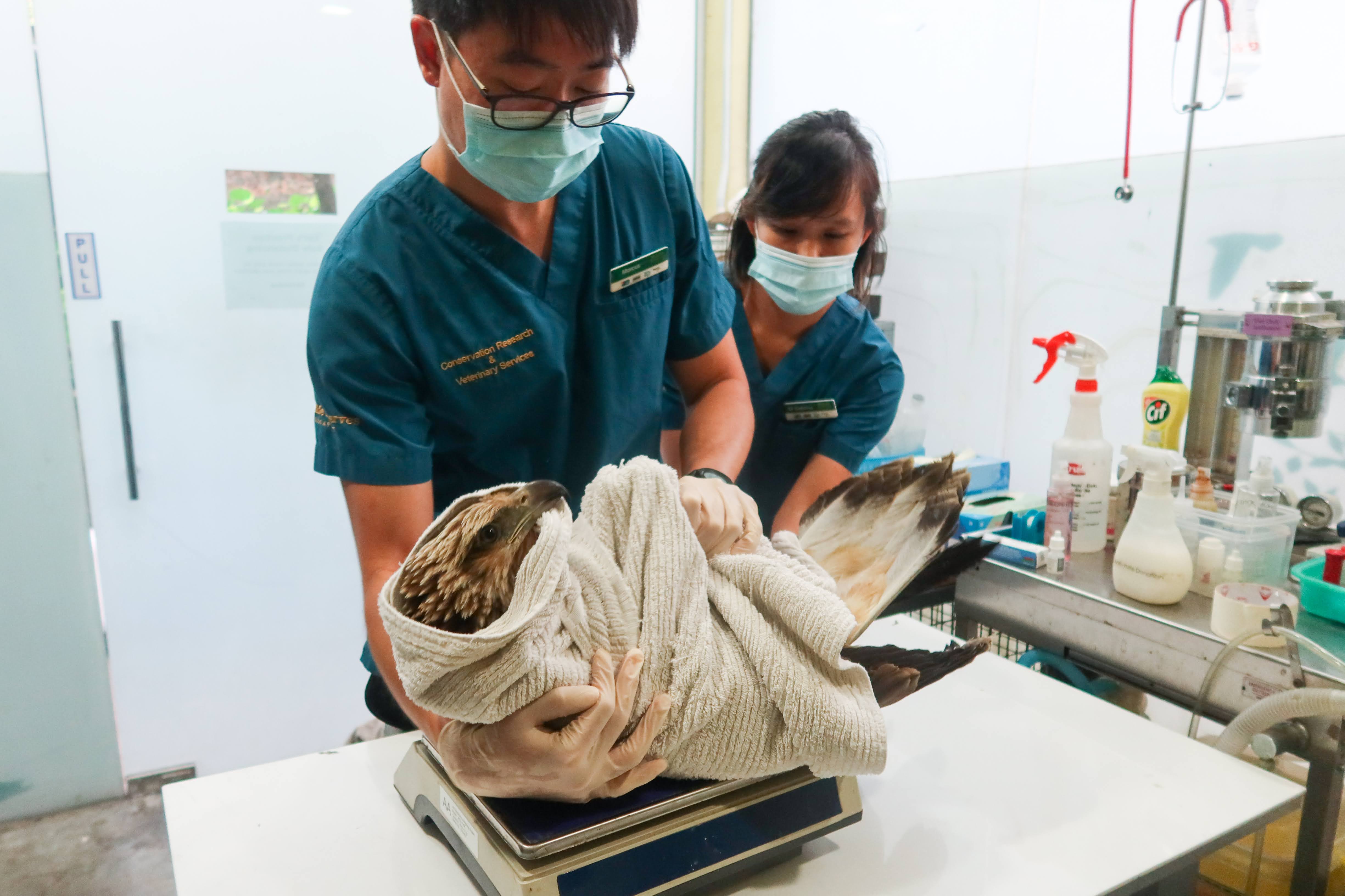 Thankfully, the eagle had a healthy weight of 2.2kg.
Antibiotics were injected into the eagle's food for a week to prevent its wound from getting infected.
This is a more convenient and stress-free way of administering medicine to animals, without the need to restrain them.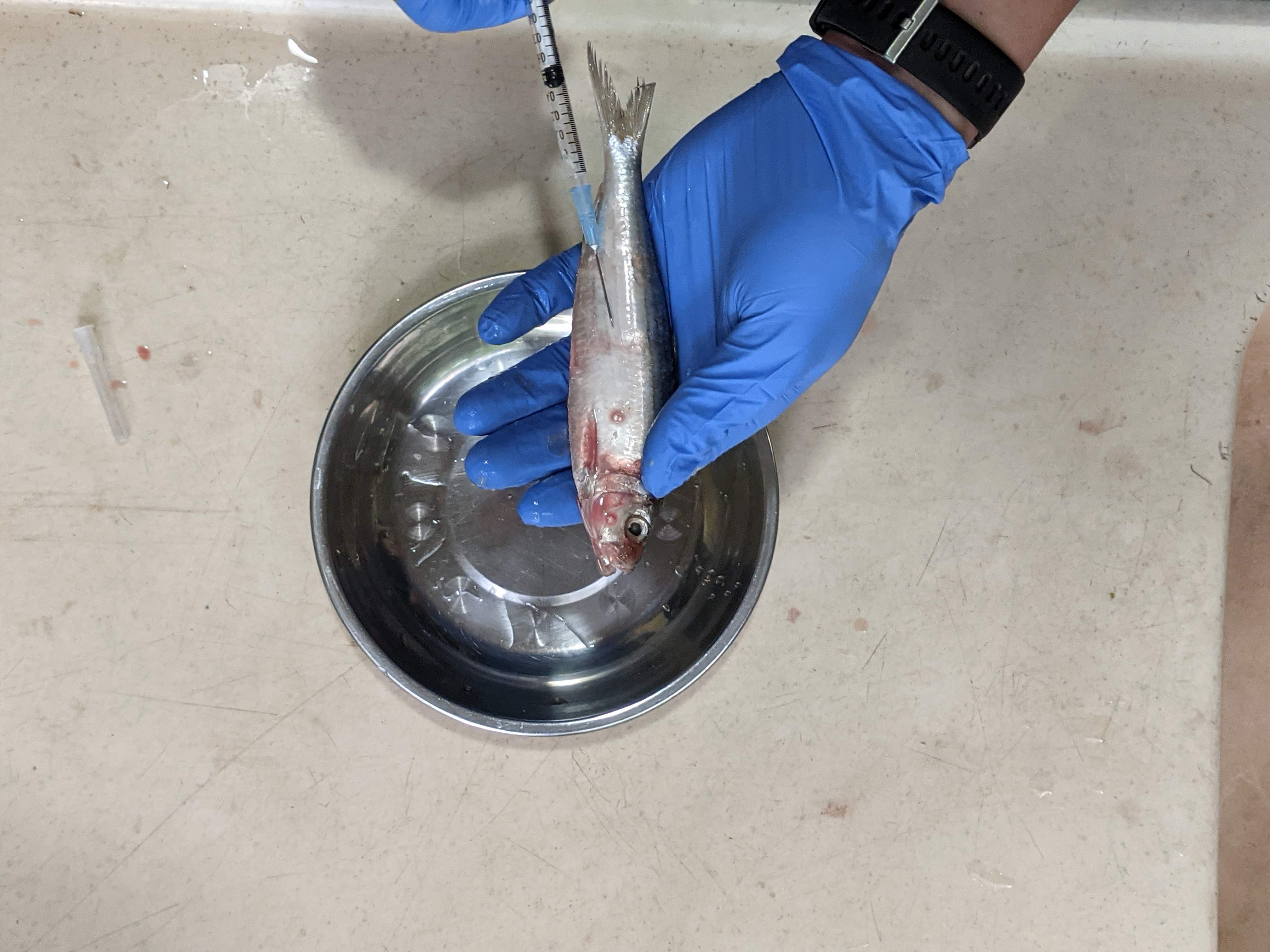 The eagle was also subjected to a flight test to assess its ability to fly.
During the test, the eagle is still secured to the harness, and was able to fly comfortably two days after its surgery.
It is typical for recovering birds at Jurong Bird Park to go through a flight test before their release.
Birds which have not flown for an extended time due to a longer recovery period will be transferred to larger aviaries where they can exercise their flight muscles before their flight test.
After recuperating in an aviary and finishing its antibiotics course, the white-bellied sea eagle was handed to NParks on June 7 to be released back into the wild.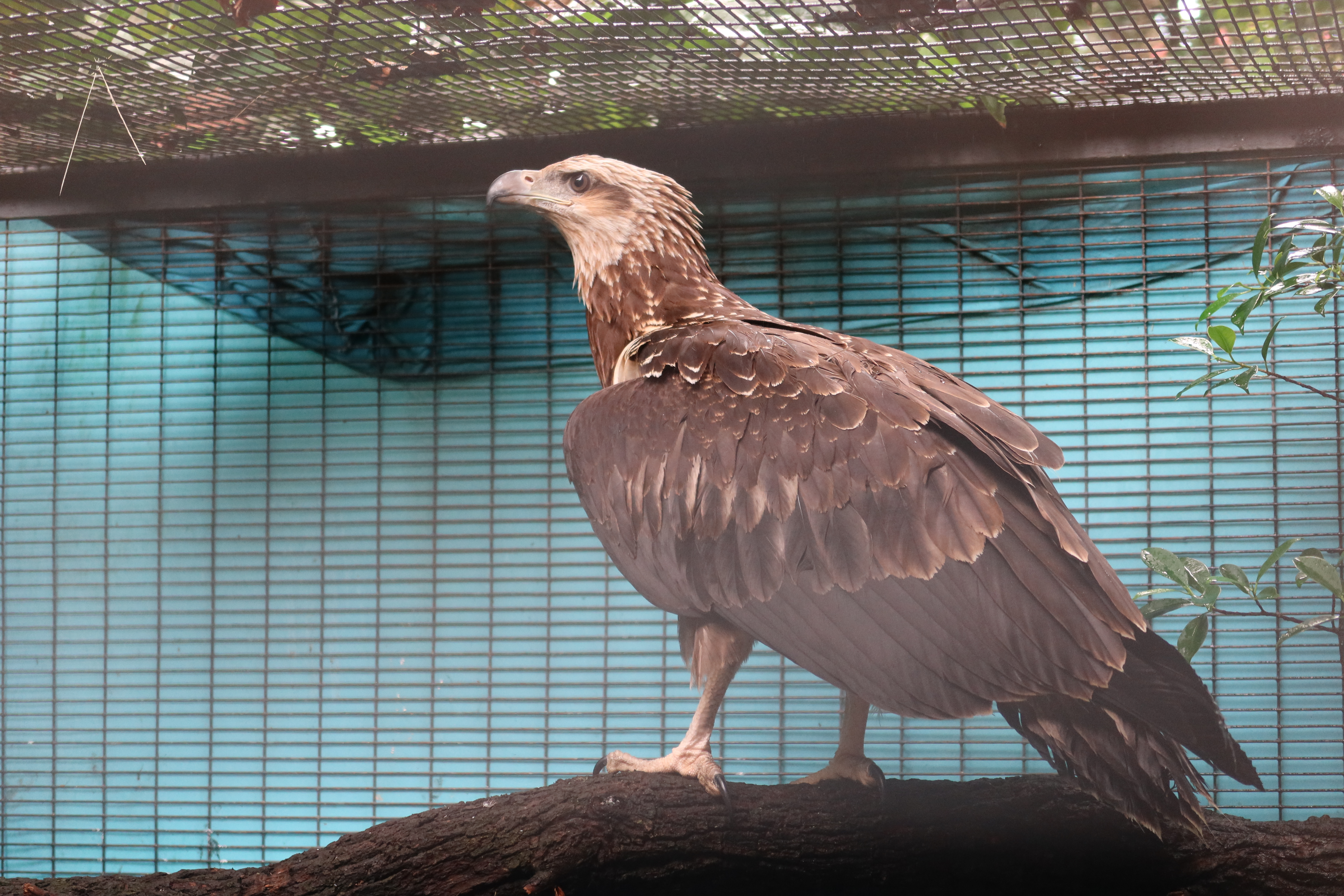 In light of this incident, anglers are reminded to fish responsibly and dispose of their fishing hooks and lines properly, so as not to endanger wildlife or members of the public.
Special bins for anglers to discard their used fishing hooks and lines have been placed around Singapore reservoirs.

Related stories
Top photo courtesy of WRS
If you like what you read, follow us on Facebook, Instagram, Twitter and Telegram to get the latest updates.