Follow us on Telegram for the latest updates: https://t.me/mothershipsg
A cyclist in Woodlands was caught on camera performing the illegal act of hitching a ride by holding onto another vehicle.
The cyclist also breached at least two other rules for cyclists on the roads.
A video of the cyclist's antics was uploaded by Facebook page Roads.sg, which said in its caption that the incident took place on June 2, at around 8:13pm.
Cyclist hitched a ride "on" a bus
While cyclists are required to ride as near as practicable to the far left edge of the road, the cyclist in the video was seen between the two left-most lanes in the middle of traffic that had come to a halt at the junction of Woodlands Avenue 7 and Woodlands Avenue 2.
The cyclist was then seen freewheeling while keeping pace with a private bus on the middle lane of Woodlands Avenue 7.
The cyclist had apparently been hitching a ride by holding on to the bus.
The cyclist then let go of the bus and resumed pedalling as the vehicles approached a red light.
The cyclist was freewheeling for about 10 seconds, and covered a distance of approximately 170m.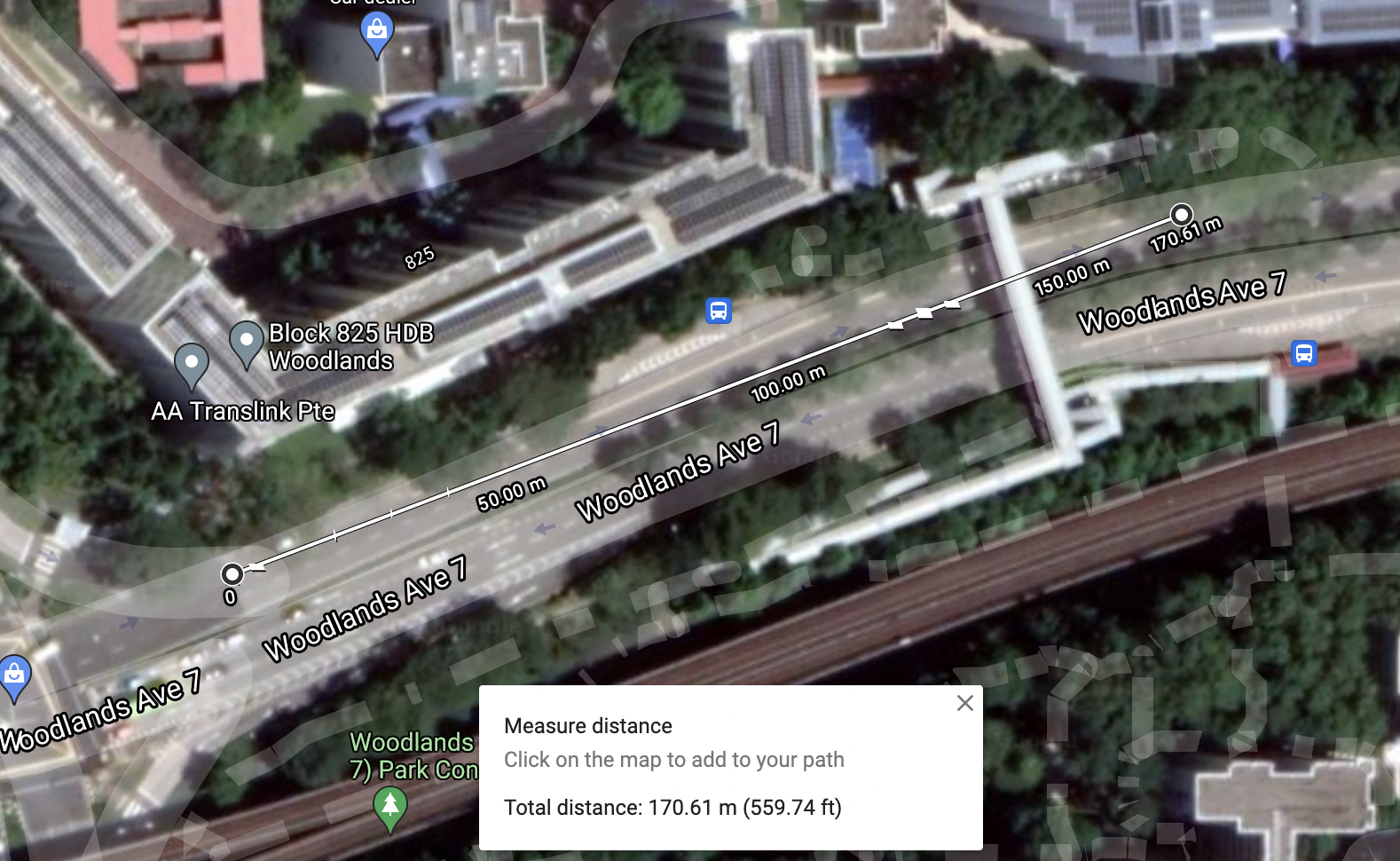 This works out to an average speed of around 60kmh.
Cyclists must not hold onto other vehicles while moving
Under the Road Traffic (Bicycles) Rules, it is illegal for a bicycle to tow another vehicle, or to be towed.
The rules also stated that a rider must not hold onto another vehicle while the vehicle is moving.
Cyclist had no lights
The cyclist was decked out in dark clothing and riding on the road without lights.
Cyclists are required to have a white light displayed from the front of their bicycle, and either a red light or a red reflector at the rear.
Lights and/ or reflectors must also be "clearly visible for a reasonable distance".
It is also not clear from the video whether the cyclist was wearing a helmet, which is also a requirement for cyclists who ride on the road.
Enforcement action against errant cyclists
Publicity on enforcement action targeting errant cyclists has apparently picked up in recent months, with the Land Transport Authority (LTA) providing an update on its enforcement operations in mid-April, mid-May, late May, and most recently, on Jun. 6.
This came after Temasek CEO Ho Ching suggested on Apr. 2 that bicycles should be registered, sparking debate.
It was subsequently announced on Apr. 12 that a government panel would look into the possibility of legislating a licence or registry for cyclists and their bicycles, among other matters.

Top image via Roads.sg on Facebook
If you like what you read, follow us on Facebook, Instagram, Twitter and Telegram to get the latest updates.