More than 30 people were found in a bar at Golden Mile Complex.
Birthday party with over 30 attendees
Shin Min Daily News received a tip-off from a reader on Dec. 14 that a 50-year-old Thai woman was holding a birthday party for her boyfriend in a bar on the second floor of Golden Mile Complex.
When the paper's reporter went down to the bar, it was crowded with people, without safe-distancing measures in place.
The bar initially had 23 people, with the number increasing to 32 by 9 pm.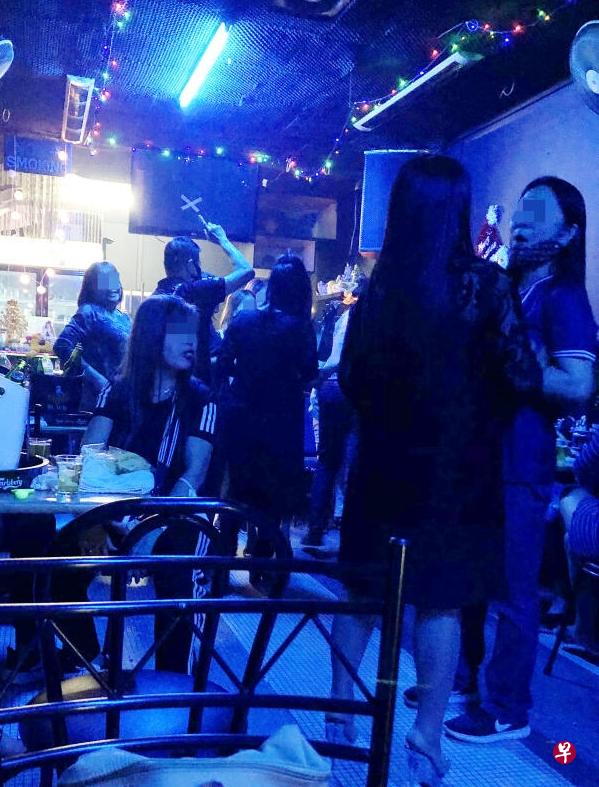 There were also scantily-clad women seen on the dance floor while loud music was being played, while customers mingled with each other across tables.
Many were not wearing masks.
No SafeEntry or temperature taking was implemented, and customers could freely go in and out of the premises.
Several bars have reportedly been operating illegally
Bars, pubs, and other nightlife establishments remain closed in Phase 2 of the lifting of the Circuit Breaker, with a limited number of exceptions under a pilot programme that started in December.
However, an anonymous source told the Chinese paper that since Phase 2 started in June, several bars on the second and third floor of Golden Mile Complex have been operating illegally.
To avoid being caught, these bars would allegedly pull down the shutters when the authorities were conducting checks.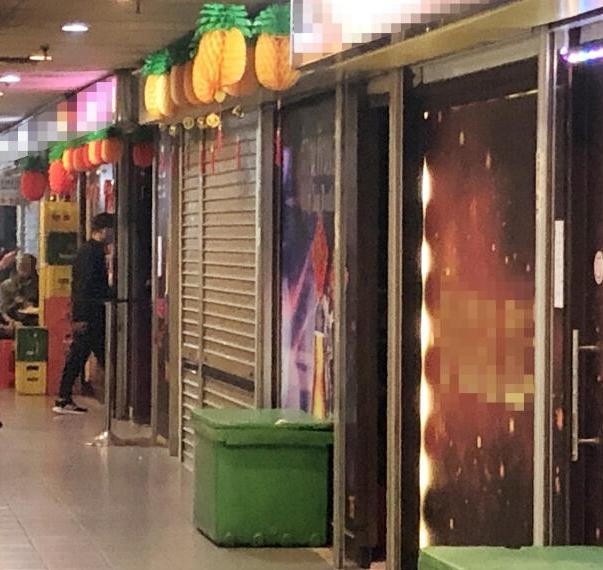 There were at least eight bars open to customers on Dec. 14, on the second floor alone, according to the Chinese daily.
While the particular bar the Shin Min Daily News reporter visited did not sell food, other bars were operating as F&B outlets.
Police raids
The police have been enforcing the restrictions at Golden Mile Complex over the last few weeks and months.
On Nov. 11, 2020, 30 women, aged between 22 and 53, were arrested for offences under the Employment of Foreign Manpower Act following a police raid.
Six Singaporean men and four Thai women were fined between S$4,000 and S$8,000 for meeting to drink alcohol, eat and chat with one another during Phase 1, in June.
Under the Covid-19 (Temporary Measures) Act, anyone convinced of breaching safe-distancing measures can face either a fine of up to S$10,000, a jail term of up to six months, or both.
Related stories
Totally unrelated but follow and listen to our podcast here
Top image via Shin Min Daily News
If you like what you read, follow us on Facebook, Instagram, Twitter and Telegram to get the latest updates.