With the release of the Electoral Boundaries Review Committee's report in mid-March and the passing of amendments to the Parliamentary Elections Act in Parliament on May 4, there's no doubt that the next General Election is coming soon.
The question on everyone's minds, therefore, is when.
Both Prime Minister Lee Hsien Loong and Deputy Prime Minister Heng Swee Keat said in March that they had not ruled out the possibility of holding the election during the ongoing Covid-19 pandemic.
Which, to be fair, National Development Minister Lawrence Wong did previously also warn could last for more than a year. Here's what he said later that month in Parliament:
"Mr Speaker, sir, it has been more than two months since our work on COVID-19 started.  It almost seems like a lifetime ago, but in fact, we are only at the beginning of a very long fight. This will continue for many more months till the end of the year, and perhaps even beyond."
The possibility of GE being called even while cases continue to rise in Singapore has faced criticism from several opposition leaders, including Progress Singapore Party leader Tan Cheng Bock, for potentially putting Singaporeans' well-being in danger.
However, a Covid-19 election could be politically advantageous for the ruling People's Action Party (PAP), in light of the praise it received (until the explosion in cases among our foreign worker dormitories) both locally and internationally, for its handling of the pandemic in Singapore.
South Korea's effective handling of the Covid-19 pandemic propelled President Moon Jae-in's ruling Democratic Party to a landslide general election win, the biggest win ever in the history of South Korea's elections.
And if the GE were to be called soon (say, in the coming month or two), in the middle of the Covid-19 pandemic, it would, of course, be far from the first time the general election is called earlier than usual in order to maximise the ruling party's electoral winning chances.
First, what is the typical timeline for GE?
As a quick refresher, here is the sequence of events that leads up to a general election, and how long they usually take:
1. The Electoral Boundaries Review Committee (EBRC) is formed.
The EBRC gives recommendations for the boundaries of electoral divisions through a report, which is normally released between two and seven months after the committee is formed.
For the 2011 and 2006 parliamentary elections, the report was released after about four months, and in 2015 it took just over two months, the fastest turnaround Singapore saw in its history.
This time round, the committee was revealed to have been formed on Aug. 1, 2019, and released its report on March 13 this year — that makes seven and a half months. Definitely among the longest the EBRC has ever taken to rearrange the constituencies.
Moving on — after the report is issued, the next step is for the President to...
2. Dissolve Parliament and issue the Writ of Election
... upon the advice of the Prime Minister.
Parliament must be dissolved at any time prior to the expiry of its five-year term, or else it will automatically dissolve at the end of the term.
At the same time, the President issues the Writ of Election, which specifies the date and location where the nomination of candidates will take place.
So when could Parliament be dissolved? That's anyone's guess, actually —
In 2015, one month passed after the EBRC report was released before Parliament was dissolved and the Writ of Election was issued.

In 2011, Parliament was dissolved 54 days after the release of the report.

In 2006, Parliament was dissolved after 48 days.

And the shortest time between the release of the report and the dissolution of Parliament was in 2001, when Parliament was dissolved just one day after it was out.

In 2020, the EBRC report has been out for more than 60 days now. This is a longer time period than 2015, 2011 and 2006.
As dictated by the law, GE must be held within three months of the dissolution of Parliament.
Then comes...
3. Nomination Day
... which must take place between five days and one month from the issue of the Writ of Election. This is the day prospective candidates produce themselves at an assigned centre to submit their nomination papers, election deposits and certificates.
If more than one individual or group of candidates are nominated for a particular electoral division, a notice of contested election is issued, which indicates when Polling Day will be.
After Nomination Day is the...
4. Campaign period
Campaigning can occur from after the notice of contested election is issued, up to the start of Cooling-off Day, which is the day before Polling Day.
The campaign period usually lasts for nine or 10 days, as the law states Polling Day must take place between 10 and 56 days after the notice is published.
The day before Polling Day is...
5. Cooling-off Day
... during which no candidate is allowed to campaign or run advertisements, unless otherwise authorised.
According to the Elections Department (ELD), the one-day "campaign silence period" is meant to give voters time to "reflect rationally on issues raised during the election before going to the polls".
And then, of course, comes...
6. Polling Day.
Polling Day is a public holiday, and normally falls on a Saturday.
How long the GE timelines tend to be
So now that we have that quick recap on how parliamentary elections work in Singapore, where are we currently in the timeline of the upcoming GE?
For Singapore's past six General Elections, the amount of time between the commencement and dissolution of the preceding Parliament has been as follows:
7th Parliament (leading up to GE1991): 2 years, 7 months, 5 days — Jan. 9, 1989 to Aug. 14, 1991

8th Parliament (leading up to GE1996): 4 years, 11 months, 10 days — Jan. 6, 1992 to Dec. 16, 1996

9th Parliament (leading up to GE2001): 4 years, 4 months, 22 days — May 26, 1997 to Oct. 18, 2001

10th Parliament (leading up to GE2006): 4 years, 26 days — Mar. 25, 2002 to Apr. 20, 2006

11th Parliament (leading up to GE2011): 4 years, 5 months, 17 days — Nov. 2, 2006 to Apr. 19, 2011

12th Parliament (leading up to GE2015): 3 years, 10 months, 15 days — Oct. 10, 2011 to Aug. 25, 2015
So for the most part, parliamentary terms since 1989 have lasted in excess of four years of the allotted five.
But notably, of course, the seventh and 12th Parliaments, leading up to GE1991 and GE2015 respectively, sat for notably shorter periods compared to the other four.
The current sitting Parliament is the 13th, which commenced on Jan. 15, 2016, and has been sitting for four years, four months, and two days as of May 17, 2020.
According to historical precedence, the time would be ripe for an election. However, caught up in a pandemic, the question, really, should be whether an election should be held now.
First, though, let's look at why the seventh and 12th Parliamentary sessions were as short as they were:
1991 General Election
In the lead-up to the 1991 election, Goh Chok Tong took over the role of Prime Minister (PM) from the late Lee Kuan Yew, making it Goh's inaugural one at the helm.
Prior to taking office as PM in 1990, Goh did say he would allow Parliament, which had only commenced on Jan. 9, 1989, to run its full term.
However, less than a year after taking over the premiership, Goh tasked the EBRC to review the electoral boundaries. The committee submitted its report to Goh on July 29, 1991.
In his first National Day Rally speech on August 11, 1991, Goh hinted at early elections:
"I have originally thought of having the next general elections only in 1993, but my colleagues have told me that grassroots leaders have told them that people are supportive of my new open, consultative style... and they think we can improve the chances of success for the next lap if we go for early general election to get a strong mandate."
Three days later, Parliament was dissolved.
Parliament had only sat for two years, seven months, and five days, slightly over half of its allowable five-year term. Up until then, the predictable norm had been for elections to be called every four years.
Goh gave two reasons for calling the election early.
Firstly, he wanted to legitimise his leadership of both the PAP and the government of Singapore, and the GE would allow him to do so.
Drawing similarities between his position and that of then-Prime Minister of the UK John Major, who had taken over the premiership from Margaret Thatcher, he said Major had no "political clout" to carry out his own policies, despite technically having the full powers of the PM.
"Constitutionally, I am the Prime Minister with full powers. However, politically I lack political strength because I have inherited the position of PM. I will not have the political strength until I face the people and win," said Goh, at a National Day dinner on August 17, 1991.
In addition, the national poll would indicate to him whether Singaporeans supported the PAP's programme, The Next Lap, which would chart Singapore's development over the next 20 to 30 years.
Aug. 31, 1991 saw Goh not quite succeeding in securing that decisive mandate he hoped for, though — the ruling party's share of the popular vote fell to its lowest-ever at 61 per cent, and it also lost four seats to the opposition, the largest number lost since the 1963 general election, although it still won 77 seats in the 81-seat Parliament.
2015 General Election
Another time a "snap" GE was held is likely still in Singaporeans' memories: the 2015 election, that was widely described to have ridden on the good mood and pride of Singapore's golden jubilee.
That year also coincided with the passing of Lee Kuan Yew in March, which inspired much public mourning, reminiscing, and appreciation for his role in co-founding the PAP, and building the modern Singapore.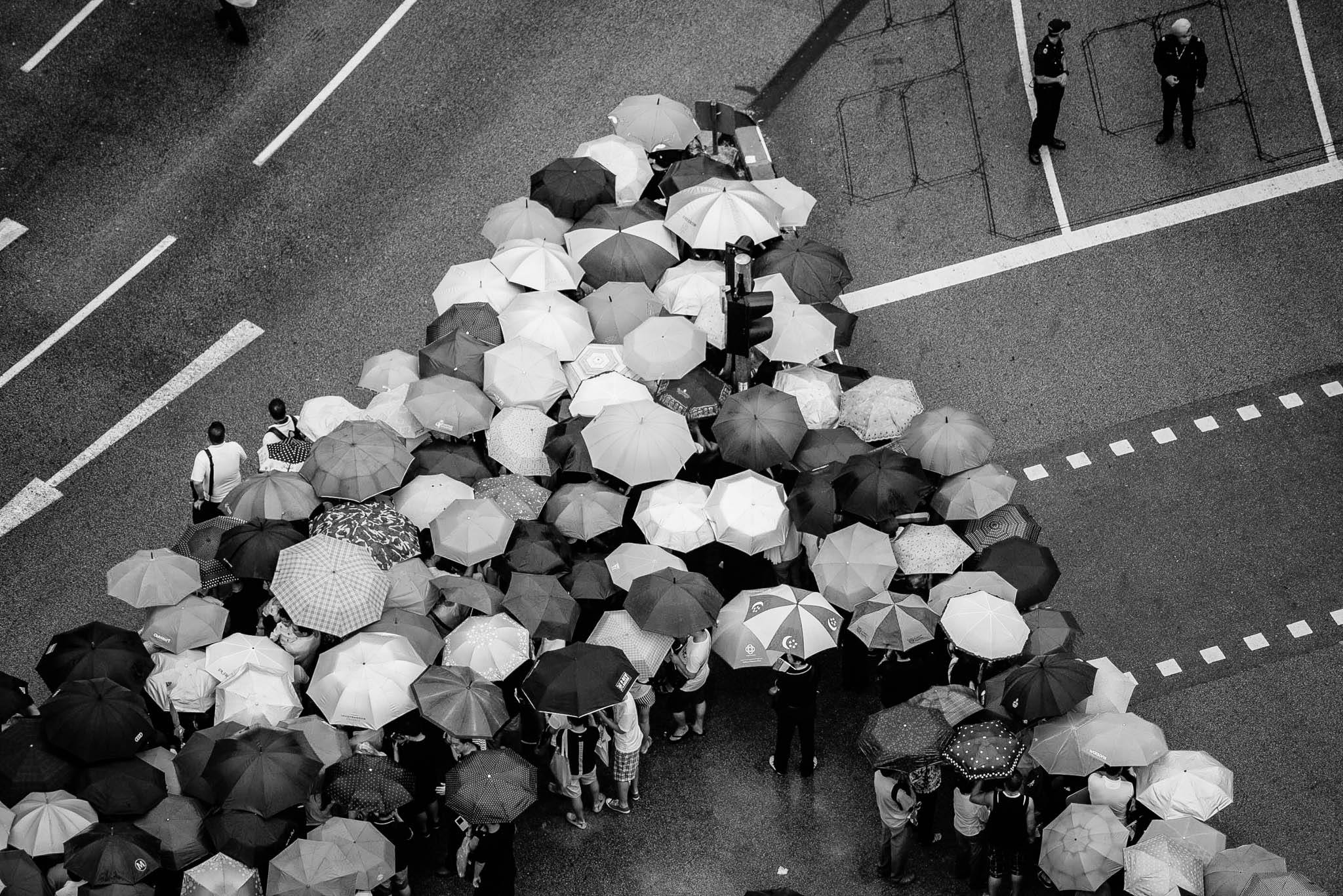 On July 13, 2015, PM Lee announced that the EBRC had been formed two months prior.
Slightly over one week later, on Jul. 24, the EBRC presented its report to Parliament. The report was produced just over two months after the committee was convened, making it the fastest turnaround in our history.
On Aug. 25, PM Lee advised then-President Tony Tan to dissolve Parliament and issue the Writ of Election, with Polling Day set for Sep. 11, 2015.
At that point, Parliament had been sitting for only three years, 10 months, and 15 days.
The timeline for the election was also sped up.
For the prior two General Elections (GE2006 and GE2011), Parliament was dissolved two months after the release of the EBRC report. For GE2015, it took only a month.
Nomination Day was set for Sep. 1, 2015, followed by nine days of campaigning, and Cooling-off Day on Sep. 10, 2015.
The early election seemed to have worked in the PAP's favour, with the party winning a 69.86 per cent share of the popular vote, the highest since the 2001 GE.
In addition to policy improvements in sectors such as transport and housing, the positive result for the ruling party was also likely due to the outpouring of emotions and support that arose from the late Lee's passing, together with the celebratory feelings surrounding SG50, as various analysts put it in the aftermath of the election.
What indicates that this GE might be called soon?
Now fast-forward five years to today, where we anticipate GE2020, which we now know can no longer be called as early as GE1991 or GE2015.
The upcoming election must, by law, be called by April 14, 2021, which is approximately 11 months from now.
However, since September 2019, when Minister for Trade and Industry Chan Chun Sing announced that the EBRC had been formed for the next election, there have been speculations about when GE could be held.
There were rumours on WhatsApp that it could be as early as Sep. 21 last year, but those claims were quickly debunked by the ELD.
Many also guessed that GE could likely take place early this year. However, early this year brought an unexpected turn — the Covid-19 outbreak.
Despite the ongoing pandemic, though, here are some signs we've observed that indicate to us the government is taking measures that hint at GE happening sooner than later:
1. Our 3 monster Budgets
That Budget 2020 might be an election budget is something we predicted one year prior, after Budget 2019 was announced.
And sure enough, this year's giant budget was so big it became three budgets.
The Unity Budget, announced on Feb. 18, dedicated S$6.4 billion to cushion the economic impact of Covid-19 on the country, stabilise the economy, and help Singaporeans with the cost of living.
The first supplementary budget, the Resilience Budget, announced on Mar. 26, comprised a whopping S$48 billion worth of measures on top of those announced in the Unity Budget, to help combat the impact of Covid-19 on the economy.
And then on Apr. 6, Heng announced yet another supplementary budget, the Solidarity Budget, which topped up an additional S$5.1 billion.
The Resilience Budget, in fact, was far larger than any stimulus packages every announced by the government. Prior to the Resilience Budget, the largest had been the S$20.5 billion Resilience Package put out in 2009, in the midst of the global financial crisis.
Other stimulus packages announced during economic downturns in 1998, 2001, and 2003 had only been between S$230 million and S$11.3 billion.
Altogether, the three budgets this year totalled a very hefty S$160 billion, or around 32 per cent of Singapore's GDP, with nearly S$60 billion of the budget dedicated toward combating the impact of Covid-19 on the economy.
This enormous 2020 budget will put Singapore at a projected deficit of S$44.3 billion, or 8.9 per cent of GDP, an unprecedentedly large deficit, and which requires drawing from Singapore's reserves to fund.
Here are the government's fiscal positions over the last four years:
2016: S$6.12 billion surplus

2017: S$10.86 billion surplus

2018: S$2.12 billion surplus

2019: S$1.7 billion deficit
And over the past four elections:
GE 1997: S$5.25 billion surplus

GE 2001: S$2.69 billion deficit

GE 2006: S$0.05 billion deficit

GE 2011: S$4 billion surplus

GE 2015: S$6.67 billion deficit
While from this data, it is clear that a deficit does not definitively mean it is an election year, there has never been a deficit of the magnitude of this year's S$44.3 billion.
Even in other years of crisis, such as the 2008 financial crisis, the 2009 Budget still only had a projected deficit of S$8.67 billion.
2. The EBRC report being released
This, as we mentioned earlier, is a definite sign of things rolling into motion.
Sure, it can be as long as two months from the time it was put out in mid-March (which means Parliament could plausibly be dissolved in mid- to late-May if past elections are any guide to us), but the lag time has never exceeded 54 days, so while it can in these extenuating circumstances, it also may go on ahead.
Especially considering this next thing:
3. The passing of temporary provisions added to the Parliamentary Elections Act (to take into account Covid-19 movement restrictions)
Another indication that Singapore's GE could very well take place in the midst of the Covid-19 outbreak were the temporary arrangements put in place to ensure the election can be held.
This primarily took the form of the Parliamentary Elections (Covid-19 Special Arrangements) Bill, which was passed on May 4.
The Act allows for the Elections Department (ELD) to implement safety measures to protect the health of voters, candidates and election officials.
In his speech for the second reading of the Bill, Chan said that the Covid-19 situation is most likely to last many more months.
Chan said that the government therefore must "make contingency plans to safely conduct our next General Election under Covid-19 situation".
He also emphasised, however, that the passing of the bill was unrelated to the timing of the election, and added:
"The Prime Minister will decide when to call the election, considering the challenges confronting our country and the evolving Covid-19 situation."
4. Things our leaders have been saying
On Mar. 27, PM Lee said at a Q&A session that Singapore was not under a total lockdown and that despite restrictions, "life still goes on", including general elections.
PM Lee noted that in a total lockdown such as in the UK or until Wuhan previously, it was impossible to hold elections. However, if there wasn't a lockdown, other activities still continued:
"People are working, people can travel, people can conduct the poll, and countries have been conducting elections."
He emphasised that no one knows how long the virus situation will last, and said that the logistical difficulties involving safe distancing measures were "solvable problems". He added:
"I think that we have to weigh conducting an election under abnormal circumstances, against going into a storm with a mandate which is reaching the end of its term.

We have to make a decision on that. I would not rule any possibility out."
However, late-March also saw Singapore's number of Covid-19 cases increase steadily, which then led to the implementation of circuit breaker measures in April.
With the new circuit breaker measures, Singapore was essentially, albeit partially, in the "lockdown" mode we had not earlier been in, when PM Lee gave his initial thoughts on the situation.
On Apr. 8, the second day of the circuit breaker period, Minister for Education Ong Ye Kung said in a live interview with Bloomberg that there was "a good chance" that the government may have to hold its election while the Covid-19 outbreak is "still going on".
He added that he thought the country could still have election campaigns and voting in "a safe way" should the outbreak be kept under control, pointing to the U.S.'s ongoing Presidential primaries as an example.
"I think we just have to accept that Covid-19 will be with us for quite some months, and we just have to ensure that life can go on, and that democracy can go on."
So right now (as of May 17), Parliament has not yet been dissolved.
But if precedence can be taken from previous elections influenced by political events that could work in the favour of the ruling party, as was the case for both GE1991 and GE2015, then it would not be surprising if GE2020 is coming sooner rather than later.
---
Mothership Explains is a series where we dig deep into the important, interesting, and confusing going-ons in our world and try to, well, explain them.
This series aims to provide in-depth, easy-to-understand explanations to keep our readers up to date on not just what is going on in the world, but also the "why's".
---
Top photos via National Archives of Singapore and Facebook / Edwin Koo.
If you like what you read, follow us on Facebook, Instagram, Twitter and Telegram to get the latest updates.