Wednesday this week saw a whole lot of analytical and hindsight-reading political analysts coming together at the Institute of Policy Studies Post-Election Conference 2015.
After plodding through several hours of lots of talking, numbers, tables, graphs and many more PowerPoint slides, several important observations were made by the political analysts on the massive vote swing in favour of the ruling People's Action Party (PAP).
Here are 7 important conclusions two political analysts have made, with the benefit of hindsight:
1. That bookie list being circulated? Yeah, it did have an effect on how the votes turned out.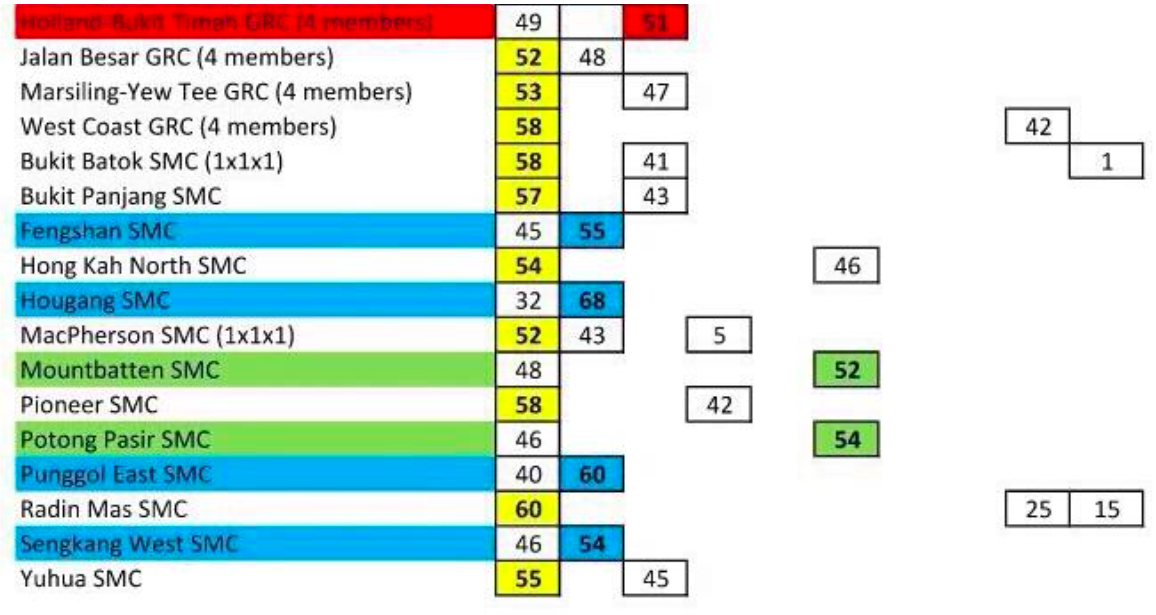 Two respected analysts said this — Singapore Management University (SMU) associate law professor Eugene Tan, and SMU psychology professor David Chan:
From Assoc Prof Tan, after showing a slide with the circulated list of projected results:
"I think this was one election which social media helped the ruling party. Many of us feel and receive messages predicting that the PAP is going to be in for one of their worst electoral performances, and I think this is where people thought, well, we have to take stock."
From Prof Chan:
"There are people who wanted to vote for the PAP because they feel the PAP is the best party to form the government. But they really wanted more opposition, and then they thought the opposition were doing so well because of the rallies — because when they click to CNA live, everything was doing so good; on paper their credentials were so good as well, they were eloquent and so on. And their perceived quality of the opposition made you realise that 'hang on, everybody thinks the same like me' — and the bookies' list had the same effect, it wasn't just a fun thing ok — so then people seemed to realise, 'well, if I go ahead and vote and everybody thinks like me, well I may actually have a situation where either I may not have a government, or the government may have too many opposition', and then you backtrack."
2. The opposition was ironically a victim of public willingness to see more political competition.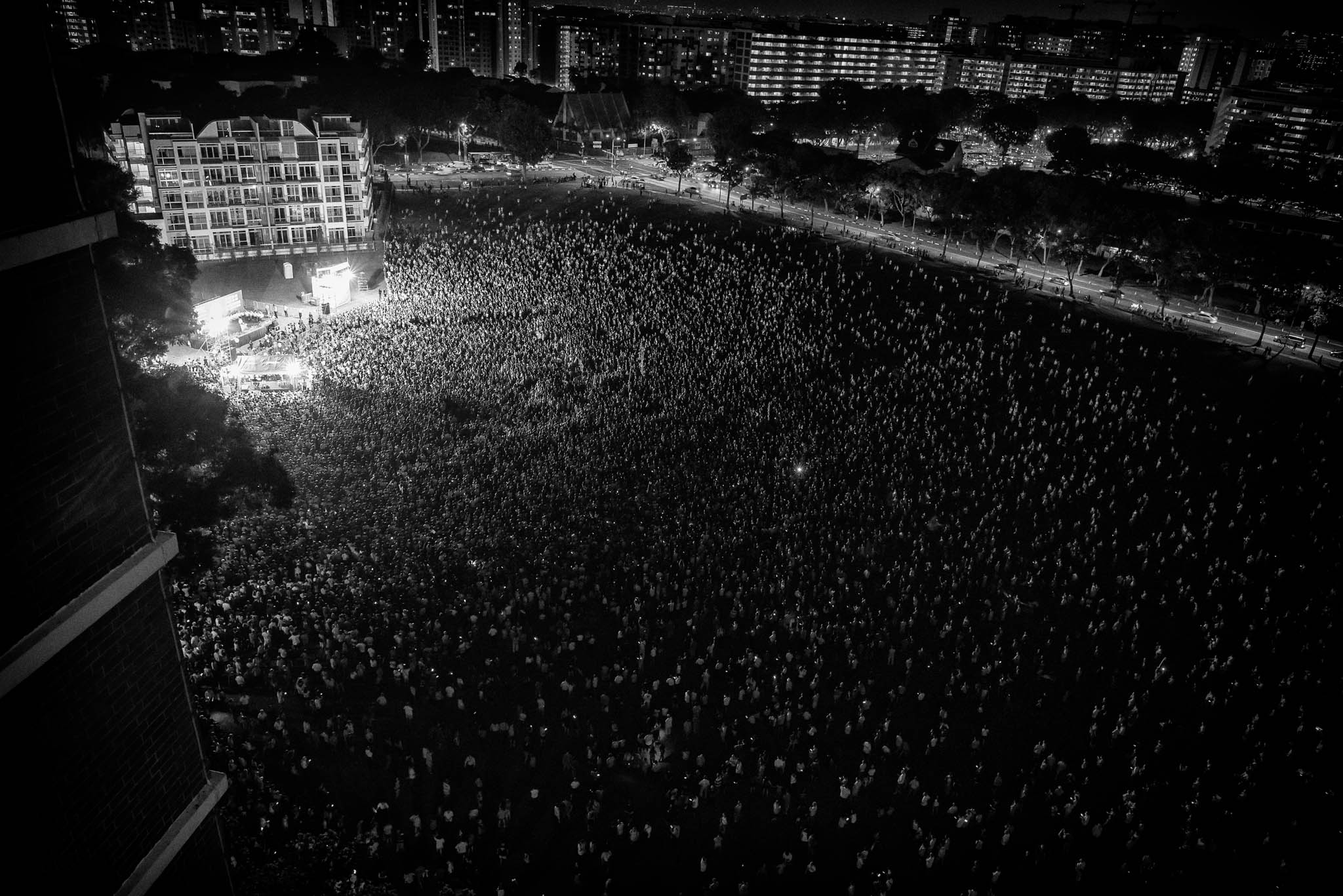 Why did this happen, despite an IPS survey finding that some 85 per cent (see slide 48) of Singaporean voters feel it is important for Singapore to have opposition representation in Parliament?
This phenomenon, partly explained by Chan above, involved a "flight to safety" mentality that Tan believes many voters had, in light of several factors:
i. The excitement people had around the opposition parties' campaign: Take for instance all the Workers' Party (WP) rallies, the Singapore Democratic Party (SDP)'s lunchtime rally and the return of Dr Chee Soon Juan — and the impressive credentials and charisma of new WP candidates that made people optimistic of them making gains;
ii. Economic uncertainty: In light of changes happening in the economies around the region and in other parts of the world;
iii. Uncertainty about Singapore's future: Especially in the context of post-Lee Kuan Yew's passing, and at the SG50 mark;
iv. The onset of the haze on Cooling-off day: An issue which Tan argues is a reminder of Singapore's vulnerability to many things from outside our boundaries that lay beyond our control.
3. Several opposition parties shot themselves in the foot through their campaigns, by advocating populist policies.
From Tan:
"The opposition had a coordination problem. So they had by far the largest number of opposition parties and candidates contesting in the post-independent general election. And you saw, where the parties were concerned, there was this desperation to be even more left-of-centre than the PAP, right — very populist measures, very populist policies — that, I think, got the voter, who has been well-socialised by many years of PAP policies, where the question is, well, 'Who is going to pay for it?'

But I think the larger intent, what all that amounted to was, you know, the opposition was perhaps trying to go into uncharted waters — perhaps even potentially undermining Singapore through the policies that they wanted. So I think there was a perception that much was at stake and the change was imminent. So I think that flight to safety represented the voters' desire for stability."
Tan also said they misread the electorate in trying to re-create GE2011, even after witnessing the nation's reaction to Mr Lee Kuan Yew's passing:
"They attempted to go back to 2011, to re-create the angst, the anxiety and the anger that we saw in 2011 and I think in the process they overreached. Think about it; six months before the GE, Singaporeans queued by the thousands to pay their last respects to Mr Lee Kuan Yew. I thought it was quite incongruent for the opposition parties to try to knock down what the ruling party had done. And so when you look at... I think there was a sense of disconnect, and like it or not, Mr LKY's passing had a sobering effect on the voters."
Chan also noted that "apart from the SDP and WP, the rest are going to have a very tough time trying to establish themselves. Not only because of personalities but also because of certain strategy mistakes that they made".
(We can't help but add that Tan and Chan were probably too polite to make mention of the NSP's Cheo Chai Chen and Choong Hon Heng, as well as the Reform Party's Ang Mo Kio team, among others. Heh.)
At the same time, though, stresses Chan, this doesn't make voters "pragmatic" as opposed to "principled", or "rational" as opposed to "emotional".
"We are all principled and pragmatic as voters. Principled, and this is quite important for governance, because if we think there is a disconnect — because we always say 'oh people only care about bread and butter issues...' — now, if you believe in that, then we should not be talking about a 'just and fair' society, right? So the important thing is that I think we all care about the basic values and principles.

What are the values we care about? Well I always dream about these — I dream about integrity, fairness and social harmony. Those are the three basic values that I don't think anybody disagrees with in Singapore. When you come to the crux of it, we hold them dearly, we react very strongly — if you violate these three, I will not vote for you. With regard to the election, it's how you interpret what is a violation.

We are also very pragmatic, because we know that things need to (be done) in a particular manner, and there's nothing wrong with being both."
4. The PAP, of course, had its part to play in its victory.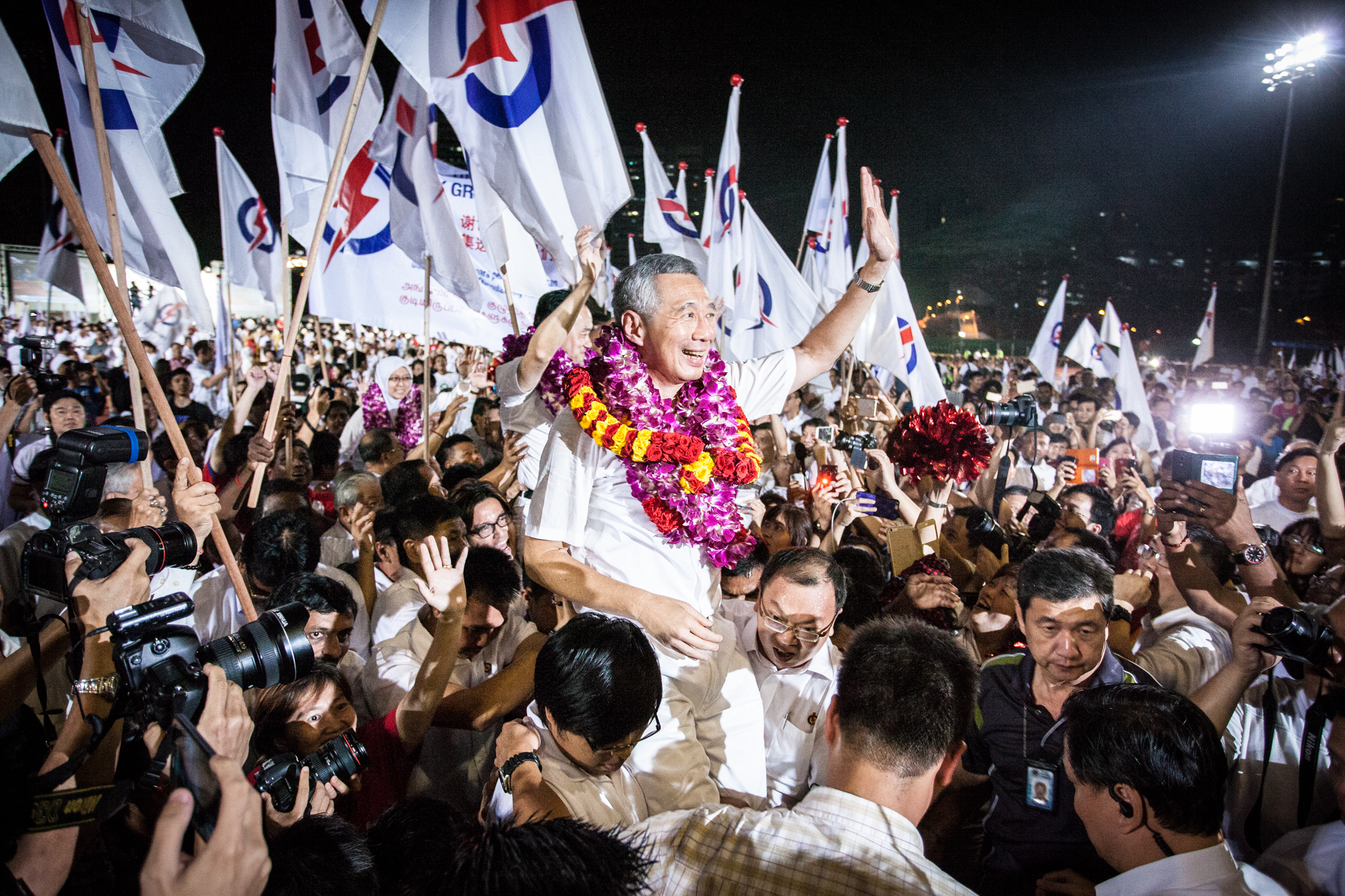 From Tan:
"One thing the PAP got right was certainly that it remembered that hard work only comes before success in the dictionary, and so what it did was to make sure they put in the hard work. And while I felt that the outcomes were not always something that they desired, I think people did recognise that particular effort."
Also noting that "elections are not won during the hustings; elections are won in between elections", Tan added:
"I think for the PAP, it started with the Prime Minister's apology at his downtown rally in May 2011. And I think by that, the PAP was resolute in wanting to change, or at least give the appearance that the party has changed. Like it or not, trust, confidence, credibility and goodwill of the party may have been eroded somewhat as we see in the declining electoral support over the years, but it's still generally robust."
And indeed, here are some of the things the PAP government did in the past four years:
- Hold a two-and-a-half-year-long national conversation, the biggest nationwide feedback exercise in Singapore's history;
- Revise CPF withdrawal rules and interest rates for certain accounts;
- Increase the number of buses plying our roads and put in huge resources into improving our rail network;
- Implement many policies and perks for Singapore's pioneers; and
- Lower the sky-high public housing prices, as well as reduce waiting time for BTO flats.
Not too bad, for big-ticket improvements.
5. It is not impossible or inconsistent to desire more opposition in Parliament, while still voting for the PAP.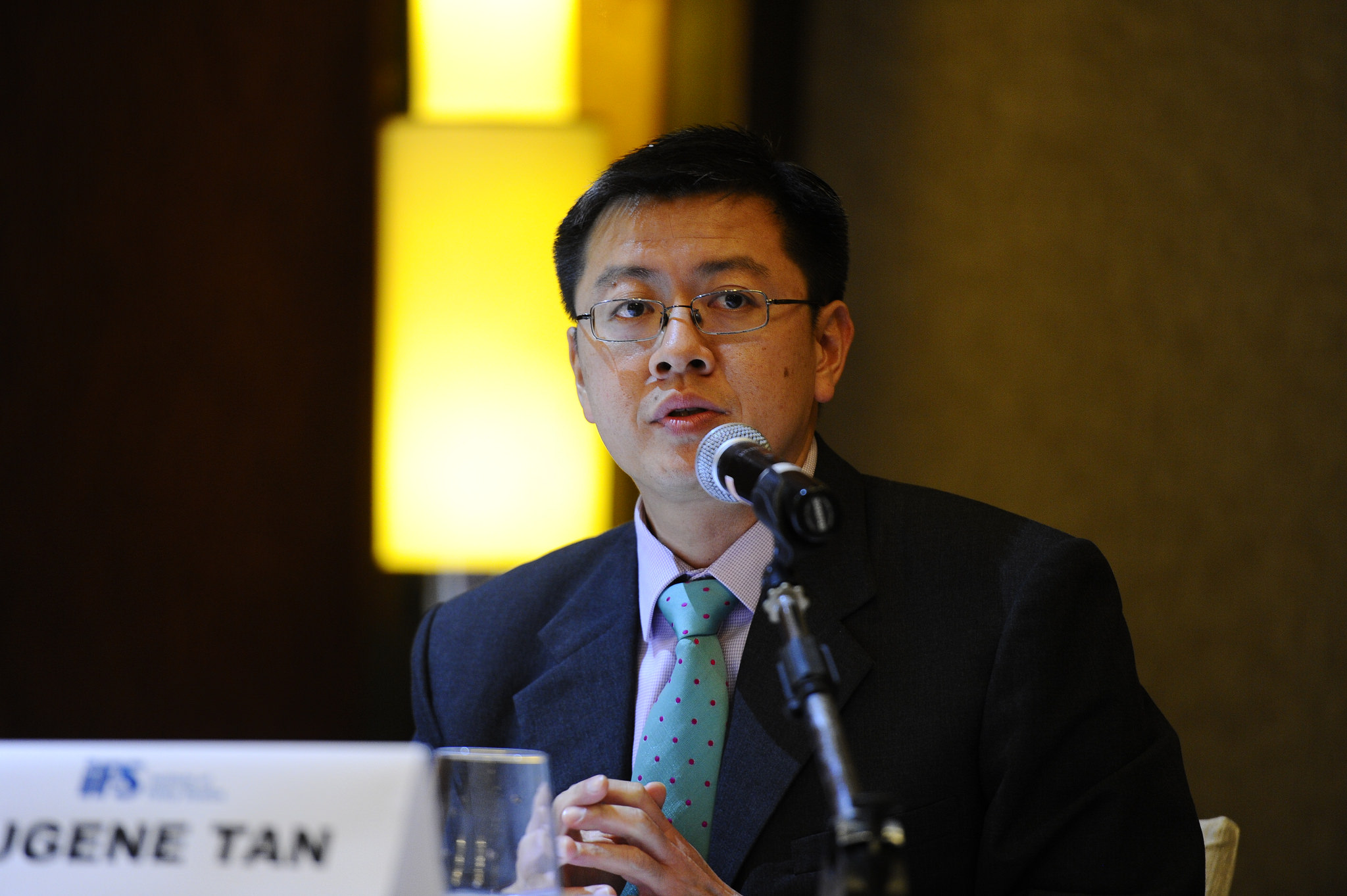 From Tan:
"I think the election results showed that one-party dominance in Singapore still remains resilient, even as it subsists with the desire of Singaporeans for more political competition, diversity and checks and balances. I don't think the two are mutually exclusive, and I think the IPS surveys bear that out."
Chan adds:
"I hope we know that voters are both rational and emotional. It is very strange that if the PAP gets 70 per cent (of the vote share) then you conclude that they are rational. If they get 60, 50, then you conclude that they are not rational. It cannot be, right? I'm not saying they did, I didn't ask PM, but I think my point is that you don't go by votes and then decide are they rational or not. Regardless of the votes, the human being's rationality is quite constant, and the votes can go up and down. And rationality doesn't go up and down."
6. The fairness of the electoral system is something that the PAP needs to watch its steps on.
The above-mentioned notwithstanding, Tan flagged this a couple of times when asked about a point he made that the party can rely on its policies in order to succeed at the polls:
"The PAP's electoral success is more from its policy. It doesn't need to behave like a political machine, and by that, that's where I made the point about electoral reforms, and... where they could do things like the People's Association, making it less ruling party-centred, or the NTUC as well. But we have all these organisations that are very closely-linked with the PAP, legacy of our political history, but this is where these organisations can cut both ways. Because if the PA for example loses credibility, or NTUC loses credibility, we could, by implication, affect the ruling party as well.

The point I'm making is the party just needs to count on its programmes and policies. It doesn't need to try to secure all the levers that it needs and as voters become more concerned about... social enmity, about fair play, these things could swing against the PAP. Like it or not, Mr Lee Kuan Yew's passing and SG50 will come only once. They won't have that the next election. They won't have the 4G leadership thing at the next election. So they need to continue to bank on their policies and programmes as well as engagement.
And if he wasn't being explicit enough about this, Tan even touched on gerrymandering:
"I mean, much as I've tried to be as objective as possible, I find it very hard to explain why the constituencies that were at risk or perceived to be at risk were also those that were carved out. We talk about Fengshan... it just all seemed too convenient, and without the benefit of more detailed reasoning and articulation from the EBRC, we will never know. But... as I said, the PAP doesn't win by playing dirty. It doesn't need to, and so this is where I hope it will look at reforms... Joo Chiat was one that was brought into Marine Parade GRC, and MacPherson (taken out of it). There were just too many nice 'coincidences', and that just doesn't give the people a good sense of the electoral system being fair."
7. If non-PAP bodies (like the NTUC, People's Association and grassroots leaders) are not made more independent, these could trip the party in future.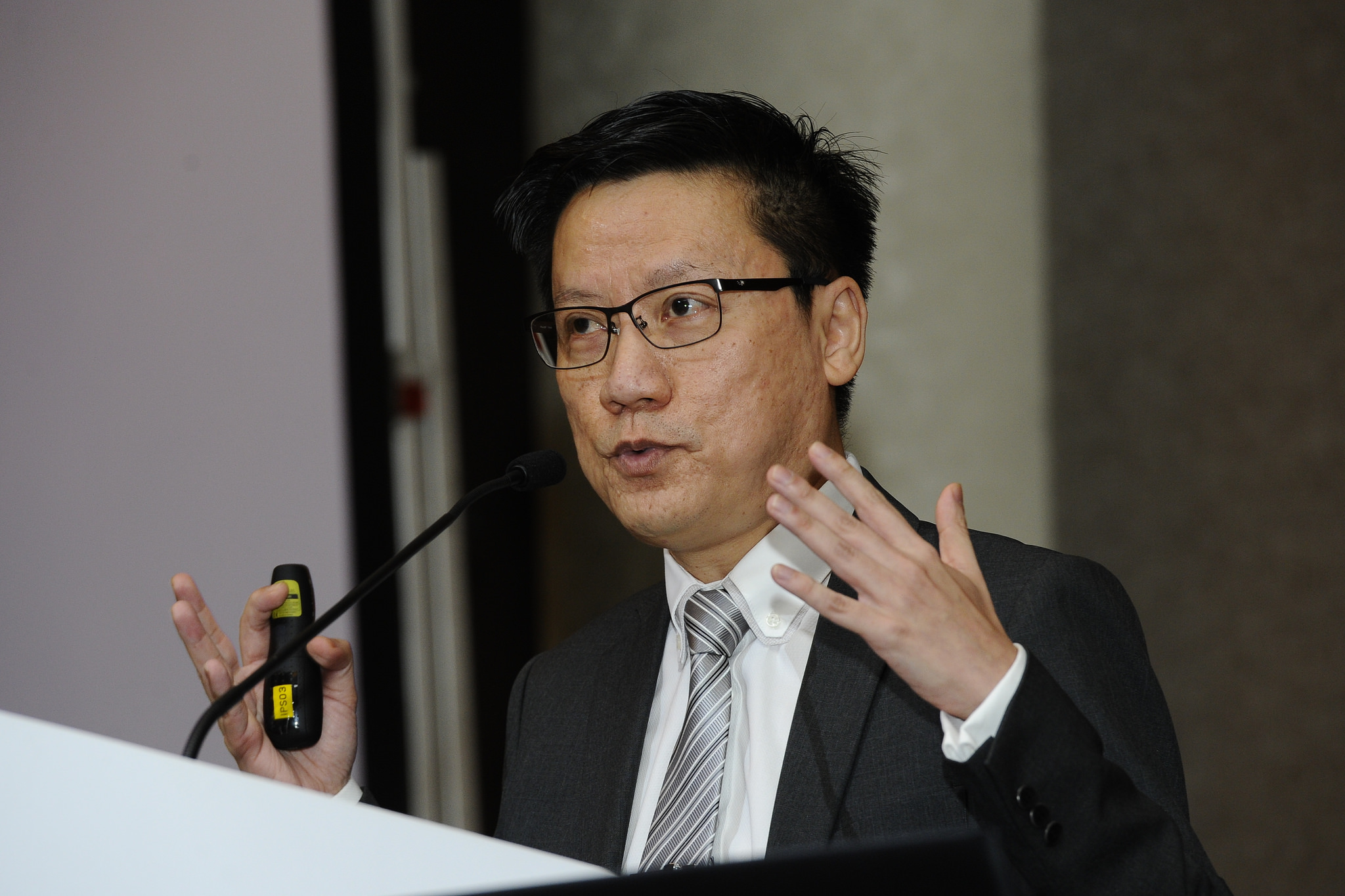 Responding to a comment from a grassroots leader, who made the argument for the pivotal role of Our Singapore Conversation, the People's Association, grassroots and NTUC as feedback channels that rendered opposition representation irrelevant, Chan laid the following smackdown:
"National Conversation, no matter how representative, is the most representative feedback that ever existed in the history of Singapore. I think that is very clear. However, it is still not representative of the entire population. There are many people who will choose not to do that. That relates to the question of PA then. In People's Association, grassroots, yes, correct, there is engagement, there is a lot of mass activities, I think there should be more deep engagement than just mass activities. But I think... there are many people who actually are the ones whom the PAP should covet, (but who) are (also) the ones who will not go for grassroots activities. So I think it will be very dangerous to say well, the People's Association or the National Conversation has feedback, what do we need, what do we not need.

There's a fundamental principle here; I hope most of you agree with me — Parliament is not PA. PA is not Parliament. No matter how representative PA (is) and no matter what feedback you have, Parliament is different. As a democracy, as a Parliament, you are electing a leader there to vote on major decisions that affect the country such as defence, fiscal future, the constitution, things like that. How can that be replaced by a wonderful feedback mechanism, no matter how deep, engaging and representative? You can't, right? If you believe in any sense of governance, you do have to make a decision about Parliament.

So I think we do want to make that difference, and that difference is not just an intellectual exercise by the intelligentsia. I think people at the coffee shop, who drink coffee every day wearing shorts and discussing, those are the people who actually believe quite strongly in this."
Tan added this rejoinder:
"I think the question is can they be more independent? Can they fulfil their roles without being seen as so closely-aligned with the PAP? I mean, one of my largest concerns, you know, which may not be realistic, is that if we have a situation in which (because the PAP is so dominant right, in political, social and economic life) if the PAP collapses, will see Singapore going through a systemic collapse? Because they are all linked, in the end it's all linked to the PAP. I think as we mature as a nation, we need more independent entities, so that if one engine room doesn't function, there's another engine room that can sort of compensate."
Perhaps this will give us some closure, and also reason to look ahead.
Top photo from Institute of Policy Studies Flickr.
If you like what you read, follow us on Facebook and Twitter to get the latest updates.
If you like what you read, follow us on Facebook, Instagram, Twitter and Telegram to get the latest updates.