Wu Zhongxing, the publisher of classic comic series Lao Fu Zi (Old Master Q), has passed away at the age of 98.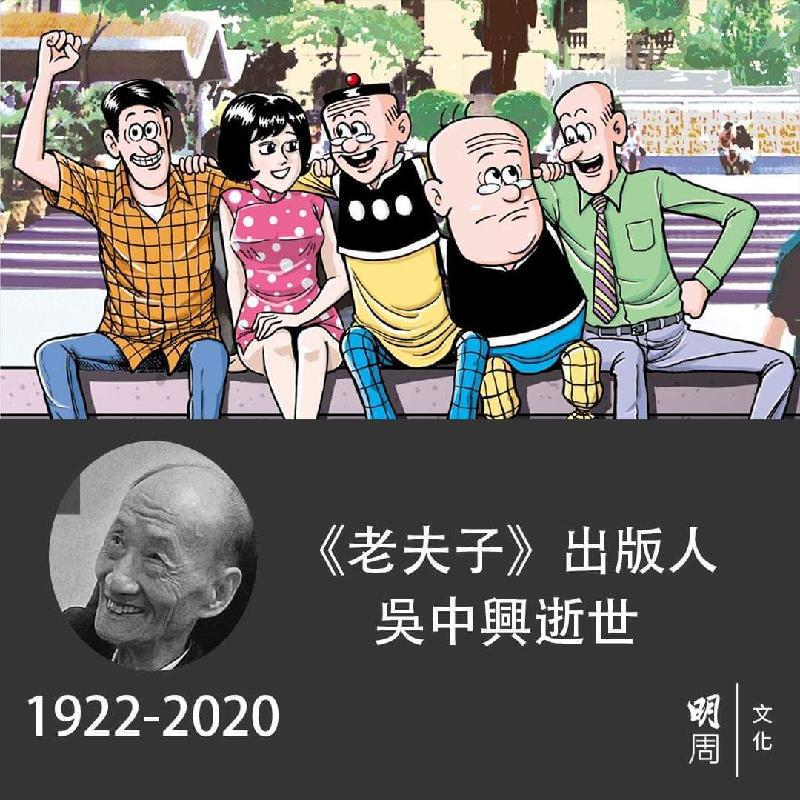 According to HK Apple Daily, Wu has reportedly died from heart failure on April 6.
Known as a giant of Hong Kong's publishing industry
Wu was known as a giant of the publishing and distribution industry in Hong Kong, with more than half a century of experience, Sin Chew Daily reports.
He also headed the Ng Hing Ke Book and Newspaper Agency there, which has since been transformed into a Lao Fu Zi boutique.
In 1964, Wu first published the comic Lao Fu Zi, after seeing the comics of Hong Kong comic artist Alfonso Wong in Sing Tao Evening News.
Wu had found the drawings good, characters intriguing, and the content humorous.
Using his 11-year experience in the publishing industry, Wu negotiated a collaboration with Wong.
Since then, the comic series became a hit in Hong Kong and Asia as it voiced out sensitive social issues in an exaggerated comical sense.
In fact, it was so popular that the first 6,000 copies of the comic sold out within two days, HK Apple Daily reports.
Top image via Sin Chew Daily and Wikiwand
If you like what you read, follow us on Facebook, Instagram, Twitter and Telegram to get the latest updates.