There was a WhatsApp message going around claiming that the elections will be on September 21.
Here it is.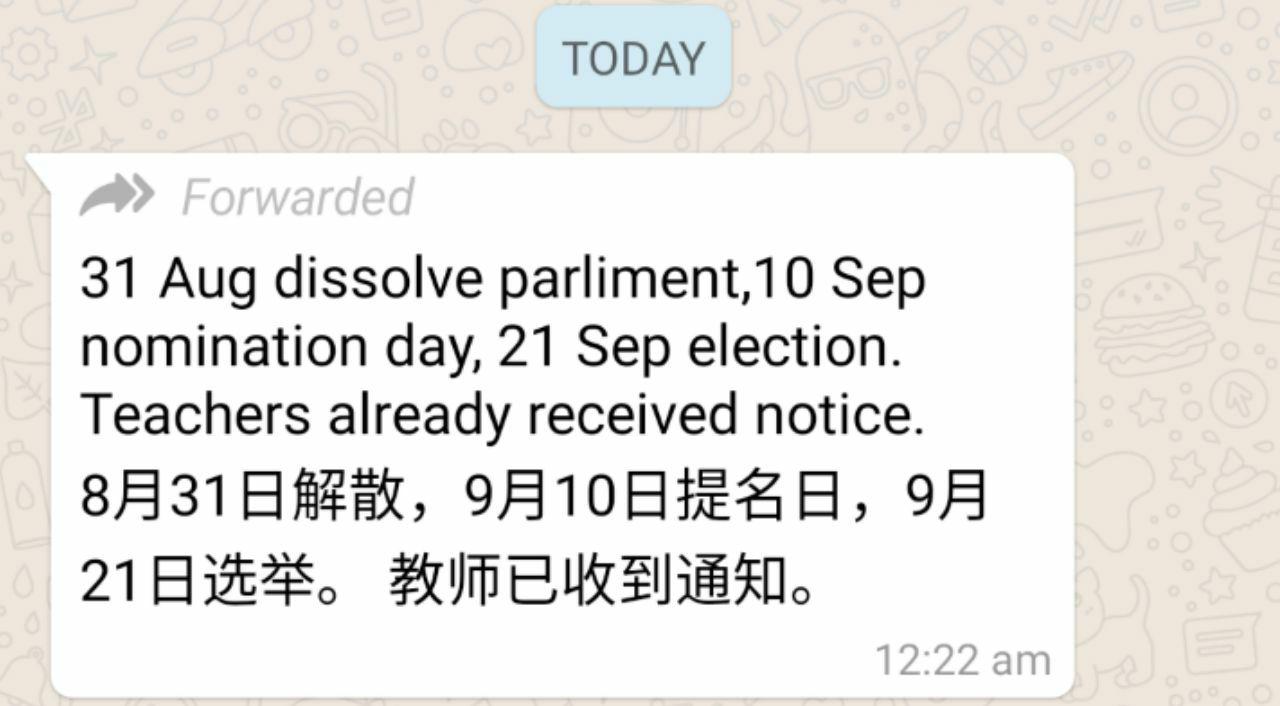 Basically, it states that the elections will be held on September 21, 2019.
Well that's obviously wrong.
Elections Department of Singapore (ELD) came out to debunk it, but a sign of a this being a possible piece of fake news is that the weekend of September 21 is also the same weekend as F1.
Which might prove a bit challenging for Singaporeans to truly appreciate the fast cars and Muse songs blaring over loudspeakers whilst also trying to decide the future of their country.
While elections might be coming soon, there are a few things to take note of.
The Parliamentary Elections Act (CAP 218) dictates that to conduct an election, the President, advised by the PM, has to dissolve Parliament and issue Writ of Election to the Returning Officer.
Between the issuing of the Writ of Election and Nomination Day, there must be no less than five days or no more than a month. Between Nomination Day and Polling Day, there must at least be 10 days in between, with one of it being Cooling-Off Day.
After dissolving Parliament, the general elections has to be held within three months.
ELD has stated last month that the electoral boundary committee had not been appointed yet.
All in all, yeah no.
Photo by Charles Coates/Getty Images
If you like what you read, follow us on Facebook, Instagram, Twitter and Telegram to get the latest updates.