There are hardly any situations in which needing a lawyer's help is a good thing.
That said, if one is required to make an appearance in court for some reason, the right lawyer can be a great help.
Just take it from these people who recently appeared in court unrepresented, who have (hopefully) learnt the hard way:
This 18-year-old who admitted to molesting his sister and then asked for permission to go on holiday to Bali, and had to be told by the judge that such requests were inappropriate. He also didn't say anything in his defence.
The right lawyer, and the right to a lawyer, is so important that it's protected by Singapore's constitution. Article 9(3) says that "where a person is arrested, he shall be […] allowed to consult and be defended by a legal practitioner of his choice".
But it can be quite expensive to hire this aforementioned "legal practitioner". What if one's "choice" is limited by a lack of funds?
In short, what happens to people who can't afford a lawyer?
In some countries such as the UK and the U.S., lawyers may take on cases where they agree to be paid only if they win the case.
If this sounds familiar, you might know it from American popular culture — Harvey Specter of the hit TV series "Suits" is known to bring in a lot of his earnings in this way.
This is called a conditional fee agreement, which makes lawyers somewhat more available to those who don't have the funds to pay upfront, although it naturally requires the lawyers to be confident that they will win the case.
However, this is not allowed in Singapore, according to Section 107(1)(b) of the Legal Profession Act.
Those who want a lawyer will still need to have some funds ready upfront, and need to be prepared to pay for work done if they lose the case.
Therefore, with conditional fees out of the picture, the three likely options for someone who can't afford a lawyer are:
Pro bono lawyers

Legal aid, and

Going lawyer-commando. Or less crudely, to represent yourself.
1. Getting a pro bono lawyer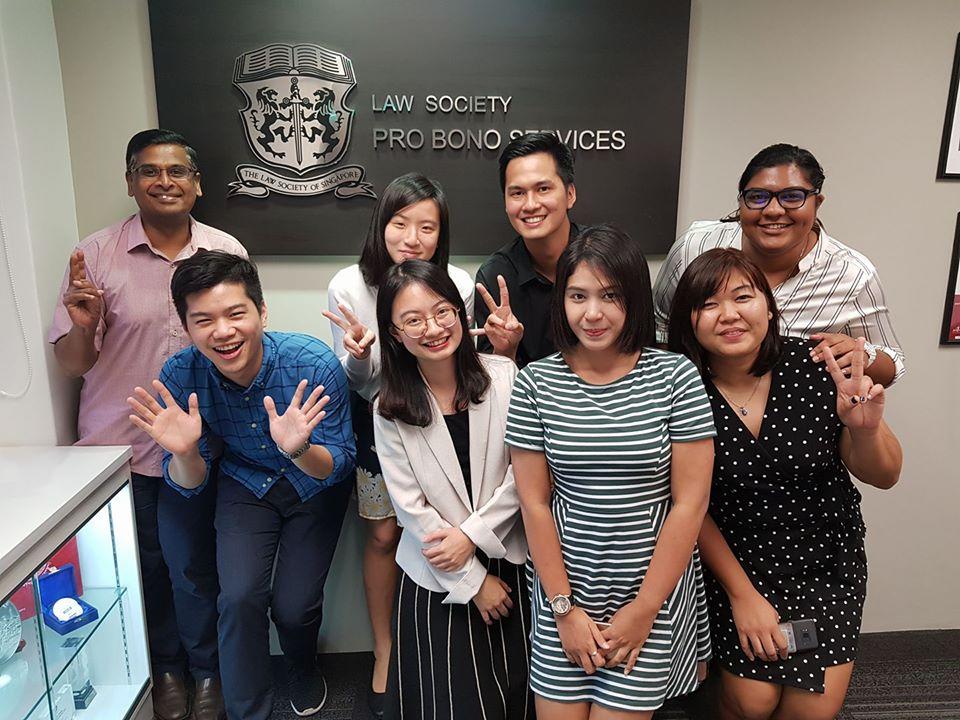 Lawyers may volunteer to represent certain clients on a pro bono basis ("pro bono", by the way, is the common short form of "pro bono publico", which means "for the public good" in Latin).
The fact they could be earning money from doing other work doesn't stop lawyers from doing a good job on their pro bono cases.
In a case from 2018, lawyers Melvin Chan and Tan Tho Eng successfully argued that a Bangladeshi worker, Hasan Shofiqul, had been denied overtime pay by his employer. As the employer failed to keep accurate records, and Shofiqul's own records were not signed, they convinced Shofiqul's colleagues to offer their timecards as evidence of Shofiqul's overtime hours, they told TODAY.
Why do lawyers do pro bono work?
Pro bono work is an important part of the legal culture, as it reflects the profession's commitment to values such as access to justice. Pro bono cases are also widely considered to be a good avenue for junior lawyers to gain valuable experience.
A major development in the pro bono scene here happened in 2006, when Singapore's lawyers collectively pledged to each fulfil a minimum of 25 hours of pro bono work per year. Subsequently, the Singapore Law Society's Pro Bono Services Office was launched in 2007, to manage pro bono programmes.
Why can't lawyers do pro bono work all the time?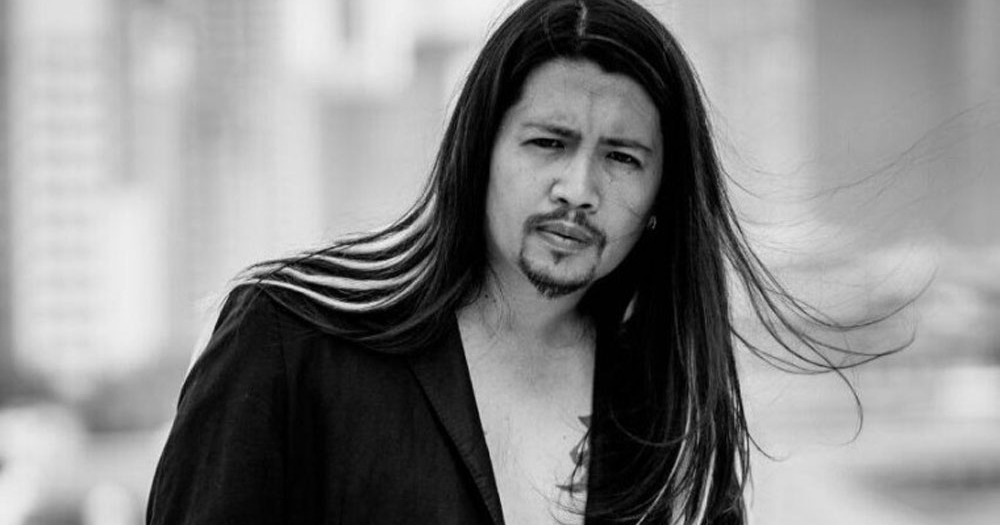 It isn't just anyone who will be able to get a lawyer for free, or lawyers might never get paid. Lawyer Josephus Tan already doesn't get paid half the time, as he has earmarked 50 per cent of the work at his own firm, Invictus Law, to be for pro bono cases.
His motivation? "To ensure that everybody, even the underprivileged, is given a chance to right the wrongs in their lives," he told Salt and Light.
What kind of work is done pro bono?
Most law firms do budget time and resources to be involved in pro bono cases. However, these often look out for particular types of cases.
One example would be Audent Chambers LLC. The firm's founders, Harpreet Singh Nehal and Jordan Tan, told The Business Times in an interview that they aimed to "lend a voice to people who lack one" through their pro bono work.
They also said they expected to see cases involving LGBT issues, questions of criminal law, and issues of public law constitutional law, among others (the two had previously taken on — and won — a widely reported High Court case in which a gay man was allowed to adopt his surrogate child, conceived in the United States).
2. Applying for government-funded legal aid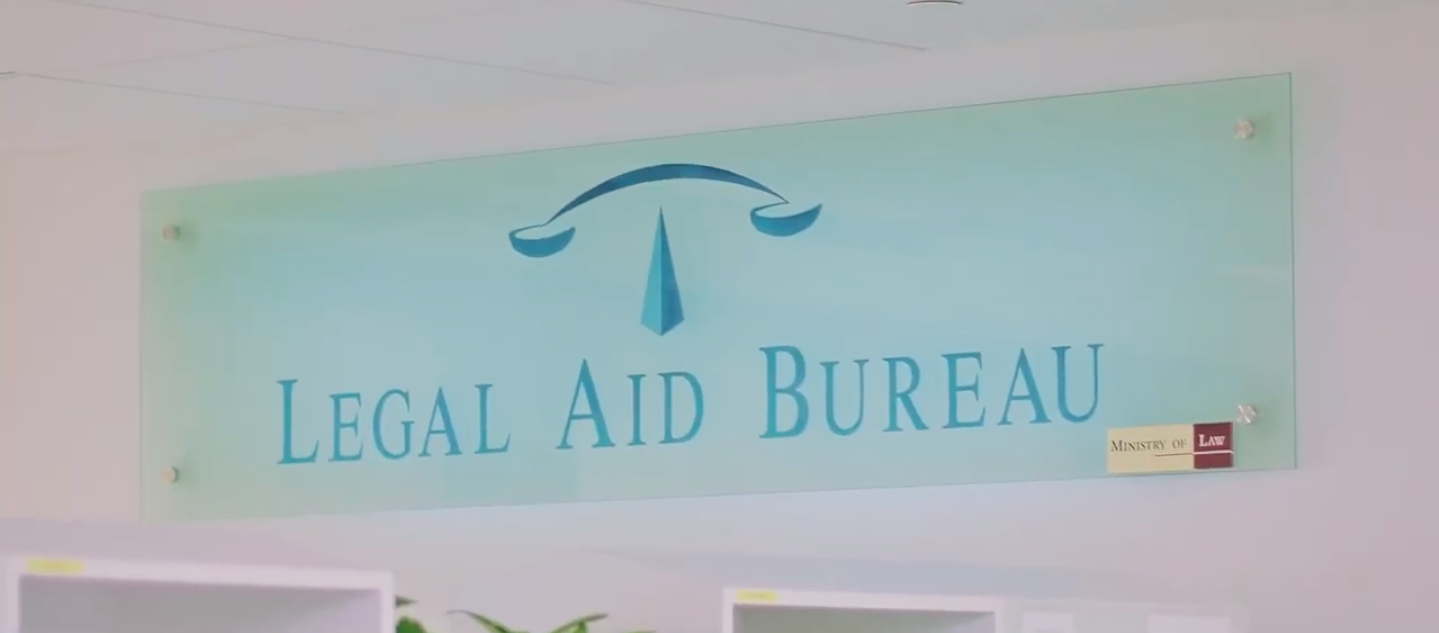 How is legal aid different from pro bono lawyers?
Legal aid is how the government gives people legal representation, and makes sure they get it.
It's essentially similar to pro bono lawyers, except the government pays an honorarium to the lawyers who represent you (pro bono lawyers would not receive any money for their work from their clients), and you also probably don't get to choose who represents you.
Criminal legal aid wasn't always paid for by the state
Legal aid for criminal cases wasn't always state-sponsored, however. Before 2007, the stance taken by the government was that paying for criminal legal aid would mean that the public funds would be used to both prosecute and defend the same accused persons, and so legal aid before 2007 was funded by the Law Society, with support from lawyers and their firms.
Since 2007 though, there has been a shift in the state's perspective, when the government started to indirectly fund criminal legal aid by providing financial support to the Law Society.
Minister K Shanmugam, who was then the Minister for Foreign Affairs and Law, explained that these changes took place "as our society matures and changes", growing towards "a more inclusive [and] compassionate society" at a lecture in Dec 2013.
He also announced that the Ministry of Law would begin to directly provide funding to support those who qualified for criminal legal aid.
And so today, this sponsored-lawyer assignment is done by the by the Law Society Pro Bono Services (LSPBS), through the Criminal Legal Aid Scheme (CLAS), which receives government funding. LSPBS assigns volunteer lawyers to cases and pays them what is referred to fancily as an "honorarium" for the work they do on them.
How do I qualify for legal aid?
Anyone who wants to receive legal aid (whether it's for a civil i.e. person vs person or a criminal i.e. state vs person case) has to satisfy a means test and a merits test:
The means test takes into account an applicant's household income and savings, as well as the value of the applicant's owned place of residence.

The merits test looks into whether an applicant has "reasonable grounds" backing up their case. This allows aid to be given to the most deserving cases.
Sounds tough to qualify — but the good news is,
Enhancements to legal aid were recently announced in Parliament at the Law Ministry's Committee of Supply (COS) debate on Feb. 28.
These changes make legal aid more available to people in need in criminal cases, and in civil (i.e. non-criminal) cases as well, by relaxing eligibility criteria and making applications for legal help easier.
What kinds of crimes entitle a person to legal aid?
Those charged with the most serious offences (i.e. capital offences such as murder and drug trafficking) are eligible to aid under the Legal Assistance Scheme for Capital Offences (LASCO). These folks don't require a means test, or to meet any particular criteria to qualify.
For lesser offences, criminal legal assistance has been provided to accused persons who were unable to afford their own lawyers under the Criminal Legal Aid Scheme (CLAS), which started in 1985.
CLAS provides help to accused persons by tapping on a network of volunteer lawyers, as well as lawyers sponsored by or sent from law firms to take on year-long paid stints working on cases under the scheme.
While CLAS applicants do need to satisfy a means test and a merits test, a more simplified means criteria will soon be used, as mentioned in MinLaw's most recent announcements.
This means that applicants no longer need to provide certain types of information, such as the surrender value of their life insurance policies. Instead, the new criteria simply looks at the applicant's household income and savings, as well as the value of the applicant's owned place of residence.
Successful applicants are assigned a lawyer who will take on their case, including preparing the required court documents, representing them in court, and negotiating with the prosecution (opposing lawyers representing the state who bring charges against you).
What about for non-criminal cases?
Civil legal aid is available for non-criminal matters such as divorce, probate, claims for injuries from accidents or medical negligence, and is provided through the Legal Aid Bureau (LAB), which is a department under the Ministry of Law. The majority of cases are done in-house by legal officers, and LAB is able to tap on a panel of volunteer lawyers as well.
In October 2019, a new Means Test Panel will be set up to review applications for civil legal aid in situations where applicants do not satisfy the means criteria, but are unable to afford basic legal services without causing significant hardship to themselves and their families.
This increases the government's flexibility to grant civil legal aid, although applicants will still need to pass the merits test.
The application process was also made simpler, and applicants are now able to provide financial information for the means test, and to provide their statement, through an online portal. This cuts down processing time for applications too.
But this isn't completely free
Legal aid is not completely free, however, as a recipient of aid (whether it is criminal or civil) might still end up paying around $1,500, depending on the applicant's income and assets, as well as the complexity of the case and type of work done.
Recipients of aid are also required to pay for various expenses such as obtaining expert opinions or medical reports, and for court-related fees such as fees for serving court documents on the opposing party.
3. Representing yourself as a "litigant-in-person"
Finally, for those can't (or choose not to) secure pro bono legal help, or legal aid, there is the option of representing yourself. Generally, anyone above the age of 18 is allowed to represent themselves in court.
Those who represent themselves are called "litigants-in-person" (LIPs).
Safeguards and assistance for Litigants-in-person
As many LIPs do not choose to be placed in that difficult position, judges have been more forgiving towards them, allowing them somewhat greater latitude in court proceedings.
Also, lawyers who act against people who represent themselves are not allowed to "take unfair advantage of any person", or to act in a way which is fraudulent or deceitful, as stated in Rule 53A of the Legal Profession (Professional Conduct) Rules.
That said, LIPs are warned that they are held to the same standards as lawyers. You could perhaps compare this being asked to performing a difficult medical procedure on yourself, without proper training or relevant experience.
Depending on the complexity of your case, things could end up being like removing a splinter, or like conducting your own brain surgery.
LIPs can, however, receive free advice from lawyers through the following channels:
The On-site Legal Advice Scheme (OSLAS) provides 20-minute free legal guidance to LIPs on-site at the court buildings, for non-commercial, non-business-related legal issues. It's a little like "calling a friend" in the popular 90s trivia show Who Wants to Be a Millionaire?, in the sense that it can only be used once.

The Friends of Litigants-in-Person (FLiP) Programme provides for a "Court Friend" to provide "practical and emotional support" to LIPs at the Family Courts, supplying them with information on court procedure, helping to take notes and organise documents, and so on.

Lawyers volunteer their time to provide free legal consultations at Legal Clinics. These clinics are organised by various organisations such as universities and Community Centres, with one example being the Law Society's Community Legal Clinic.

LegalHelp is an online platform for members of the public to pose questions to a network of local lawyers, who contribute answers on a voluntary basis.
And now you know.
---
Mothership Explains is a series where we dig deep into the important, interesting, and confusing going-ons in our world and try to, well, explain them.
This series aims to provide in-depth, easy-to-understand explanations to keep our readers up to date on not just what is going on in the world, but also the "why's".
Top Photo adapted from Ruthson Zimmerman on Unsplash
If you like what you read, follow us on Facebook, Instagram, Twitter and Telegram to get the latest updates.