Cyclists and really, anyone who wishes to experience a safer stroll outdoors, can look forward to an expanded cycling path network in the next 10 years.
The Land Transport Authority (LTA) has announced that it will accelerate the construction of these networks, along with active mobility infrastructure under a brand new Islandwide Cycling Network (ICN) programme.
Speaking at the Ministry of Transport's Committee of Supply debates on Mar. 4, Senior Minister of State for Transport Lam Pin Min revealed that the effort to "bring the cycling path network closer to Singaporeans' doorsteps" is estimated to cost around S$1 billion.
Three-fold expansion of cycling path network in 10 years
Under the ICN programme, LTA plans for all HDB towns to have cycling paths by 2023, by which time the cycling network would span 800km.
This milestone has been brought forward by two years, Lam said. Previously it was announced that there would be 750km of cycling paths by 2025.
By 2026, the cycling path network would have expanded to 1000km.
8 out of 10 HDB residents can expect cycling paths and the cycling network to be mere minutes away—or within 250m—from their residence.
And by 2030, the cycling networks would be expanded to 1,320km.
This is a three-fold increase from the current cycling path network, which now spans 440km islandwide.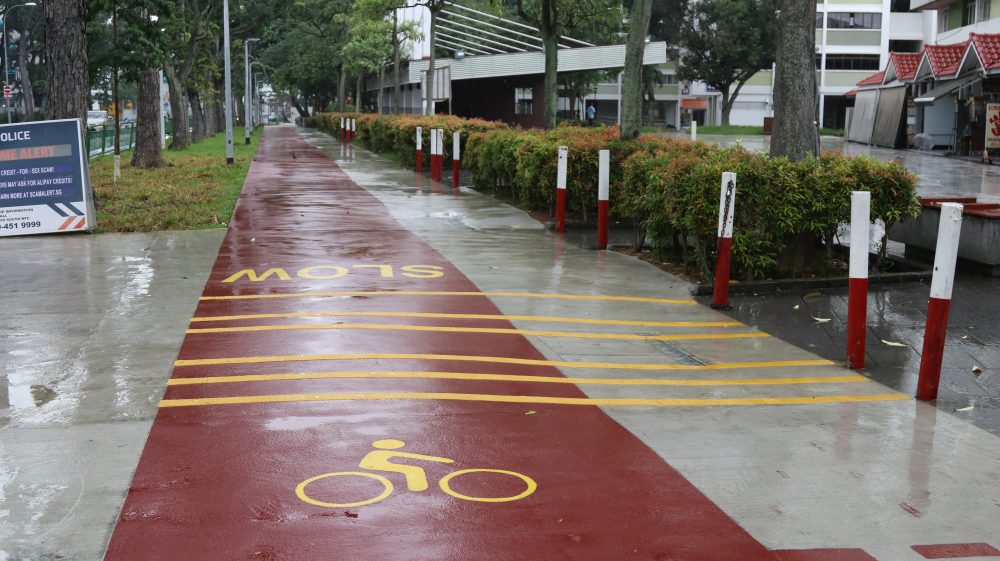 These expansion will bring residents greater convenience and enhanced connectivity for active mobility users like cyclists and those using non-motorised personal mobility devices (PMDs).
However, Lam added that in some mature and denser towns, building more cycling paths would require trade-offs.
Grass verges and trees might be affected and roads might have to be repurposed.
Together with the expanded cycling network, LTA will also be implementing more active mobility infrastructure such as bicycle parking facilities and wheel ramps.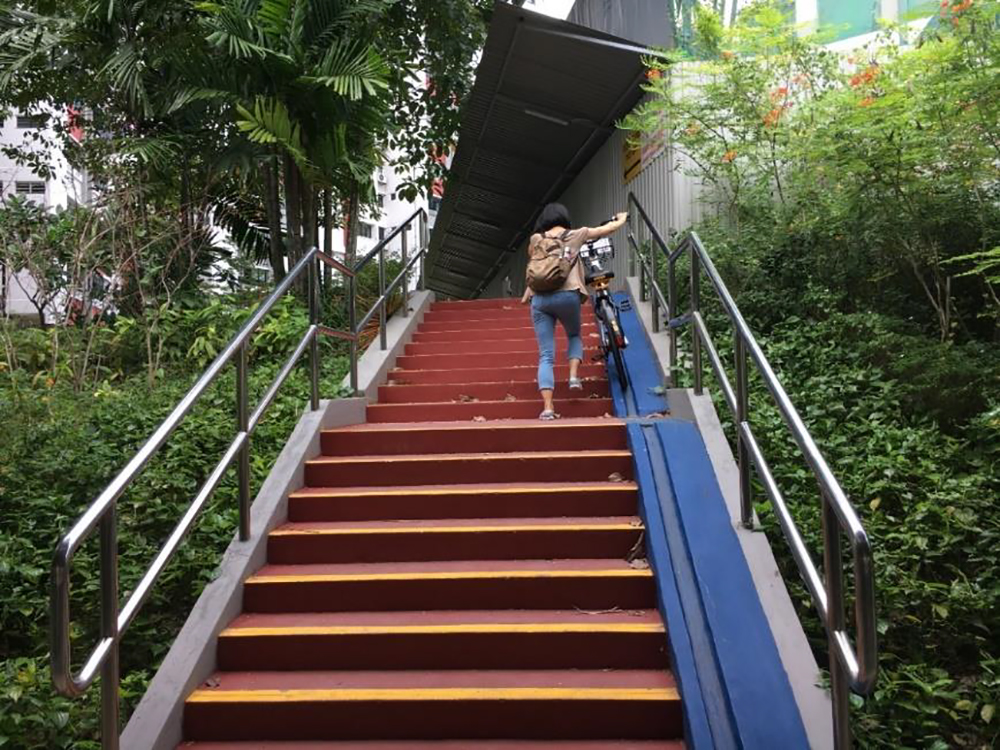 More cycling paths in HDB towns
In the years to come, LTA will progressively build cycling paths in HDB towns which currently have limited cycling path connectivity.
These towns include Bukit Batok, Bukit Merah, Bukit Timah, Clementi, Geylang, Hougang, Jurong West, Kallang/Whampoa, Marine Parade, Queenstown, Sengkang and Serangoon.
For towns which already have basic cycling path networks, LTA will be building additional paths near major transport nodes and key amenities.
The paths will provide residents with more accessibility to the nearest MRT stations, bus interchanges, neighbourhood shopping malls and food centres.
Residents in Ang Mo Kio, Bishan, Bukit Panjang and Taman Jurong and Tampines—the first of which was designated as Singapore's first Walking and Cycling Town in 2014—will see construction of sections of cycling paths completed this year.
Construction of cycling paths in Toa Payoh will start this year.
Construction of intra-town cycling paths in Choa Chu Kang and Woodlands will commence in 2021. Cycling paths in Geylang and Queenstown which connect to existing park connectors, will be completed in 2021.
Safer paths for pedestrians and a culture of graciousness
The previous debate surrounding PMDs, before the devices were banned, also highlighted the issue of pedestrian safety.
Shared paths between active mobility users and pedestrians previously resulted in a number of spats, conflicts and accidents between both groups of people.
To further enhance safety on footpaths for all users, LTA will continue widening footpaths and install warning signs or markings, as well as other speed reducing measures.
Lam urged Singaporeans to "develop the right culture of graciousness".
In a country where users of different modes of transport are in close proximity, he advised everyone to look out for each other.
Road users should practice good road safety habits, and be vigilant and look out for other road users, Lam said.
On paths, device users should also watch out for other path users and ride safely and considerately. Pedestrians should also be alert to their surroundings and walk on footpaths whenever they are adjacent to cycling paths.
Top photo from LTA / FB
If you like what you read, follow us on Facebook, Instagram, Twitter and Telegram to get the latest updates.