You might have heard of rapper Rich Brian before.
At only 16, Rich Brian, whose real name is Brian Imanuel Soewarno, debuted with his viral single Dat $tick, which has since racked up over 132 million views on YouTube.
He was also picked up by 88rising, a production company which has been gaining popularity and recognition as a label for predominantly Asian and Asian American music artists.
Now, the Indonesian-born 20-year-old has gone from performing in his home country, to around the globe at places such as the United States, Netherlands and Denmark.
Here is one of his more recent music videos.

And recently, a particular Twitter saga detailing his hunt for love has captured the attention of numerous fans.
Developed a crush on one of his fans
In early October, Rich Brian uploaded a photo to his Instagram stories. The image appeared to be a screenshot of a video filmed during one of his concerts.
It seems one girl in the front row caught his eye.
In a short caption, Rich Brian described the girl as "very cute" and said that if she was viewing this story, he "just wanted to let her know".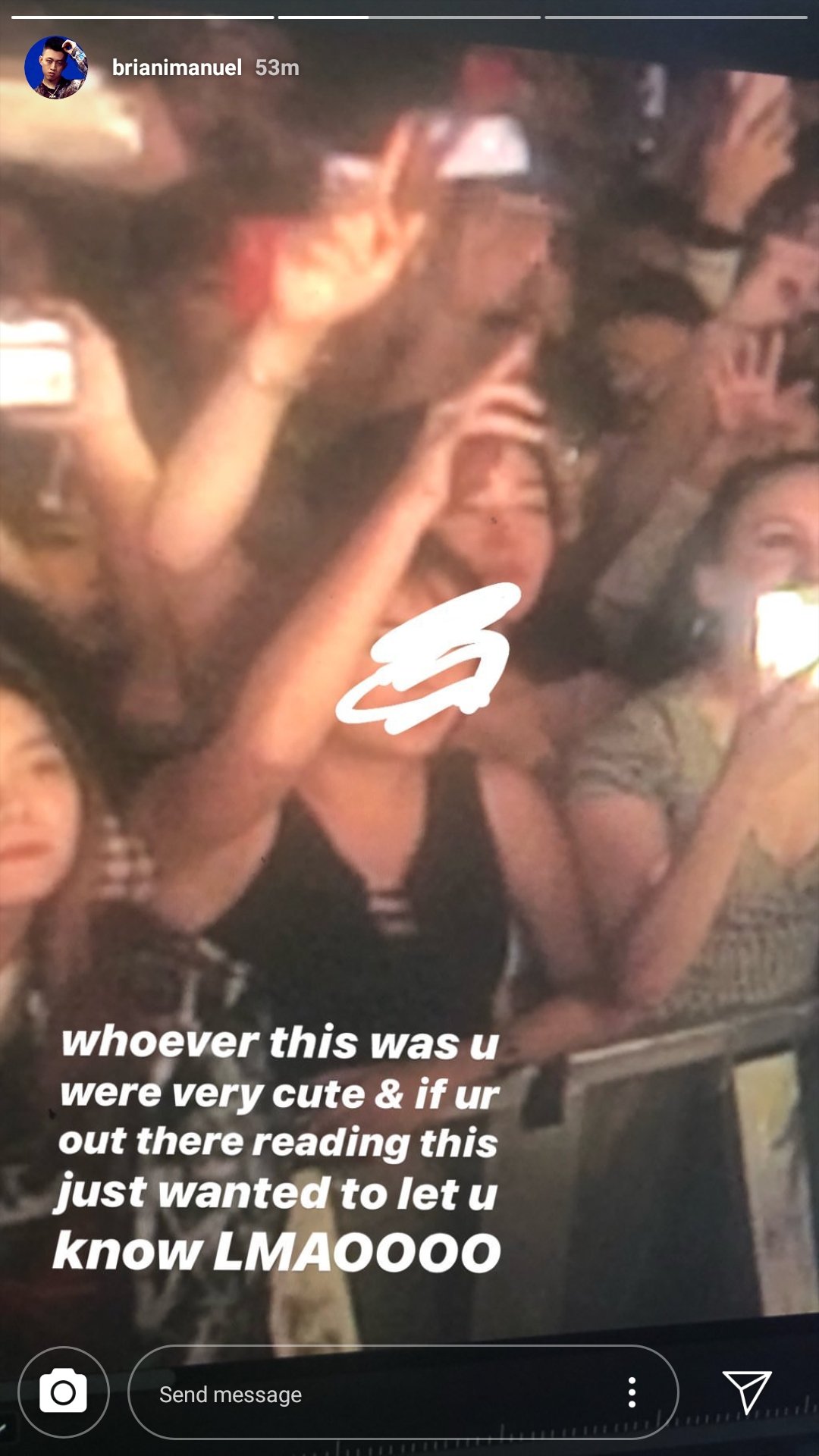 In a subsequent Instagram story, Rich Brian admitted that this was perhaps more than a passing fancy—he might have developed a crush on the unidentified girl.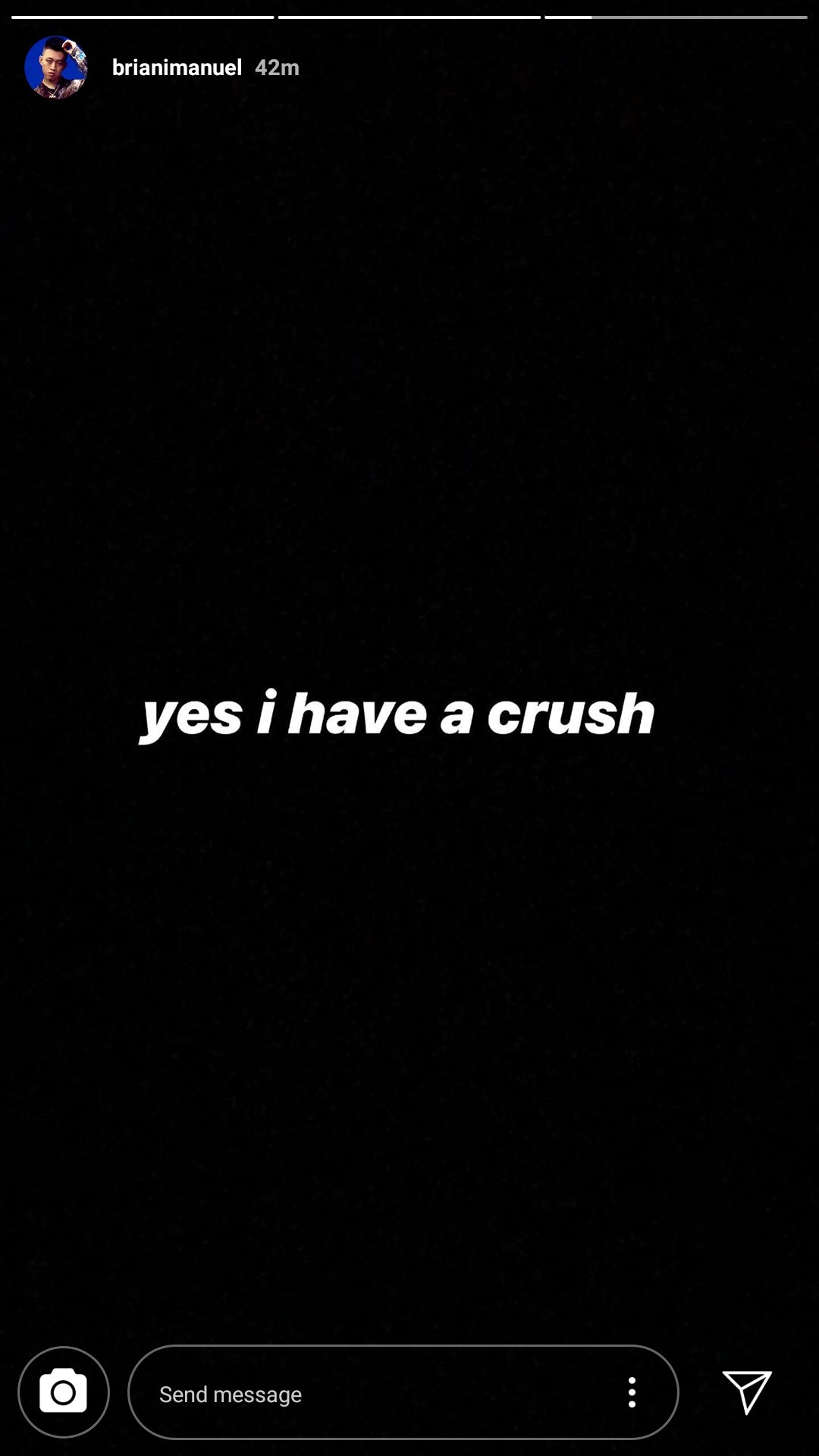 On the hunt for love
And it appears the power of social media prevails once again.
Rich Brian apparently managed to find the fan that had stolen his heart, as evident from another screenshot of a selfie posted online.
In the photo, he simply stated: "I found her y'all".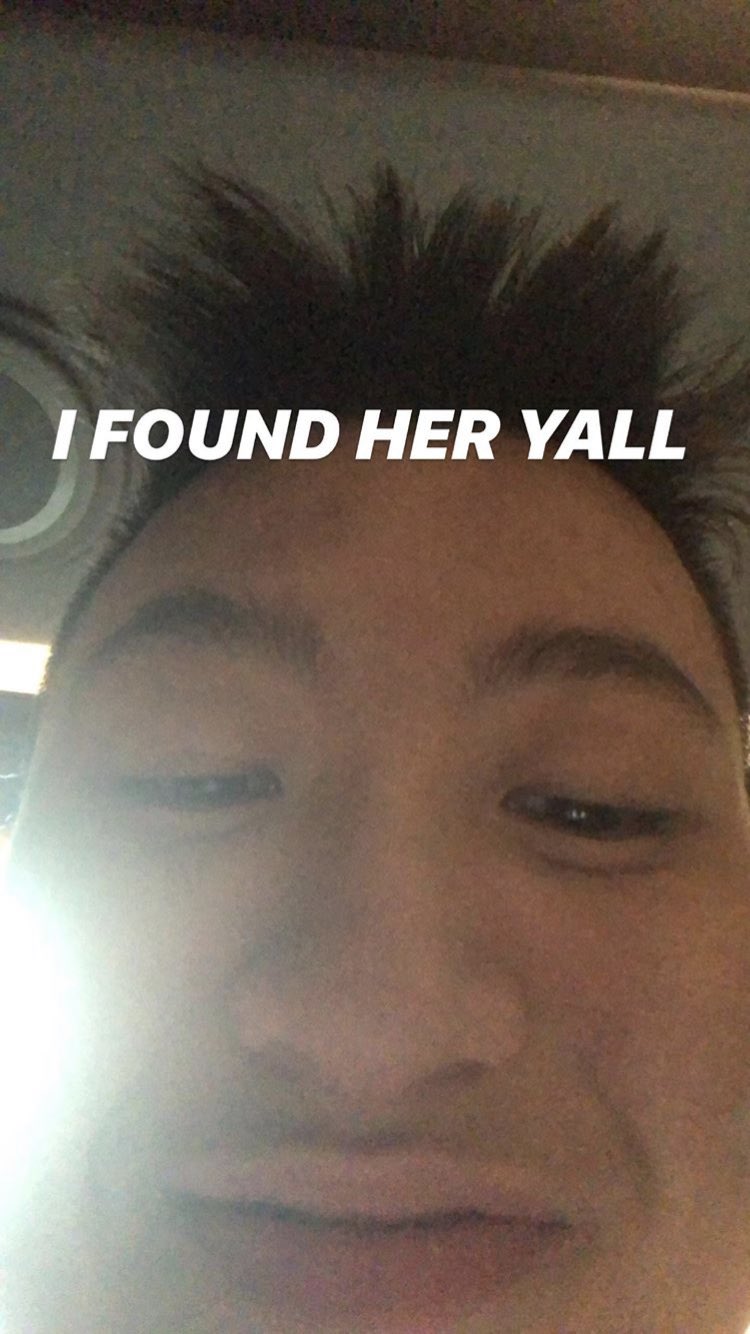 And as proof, he even posted a screenshot to his Twitter of him sliding into the supposed fan's Instagram DMs, where he started the conversation with an "O Hey".
Smooth.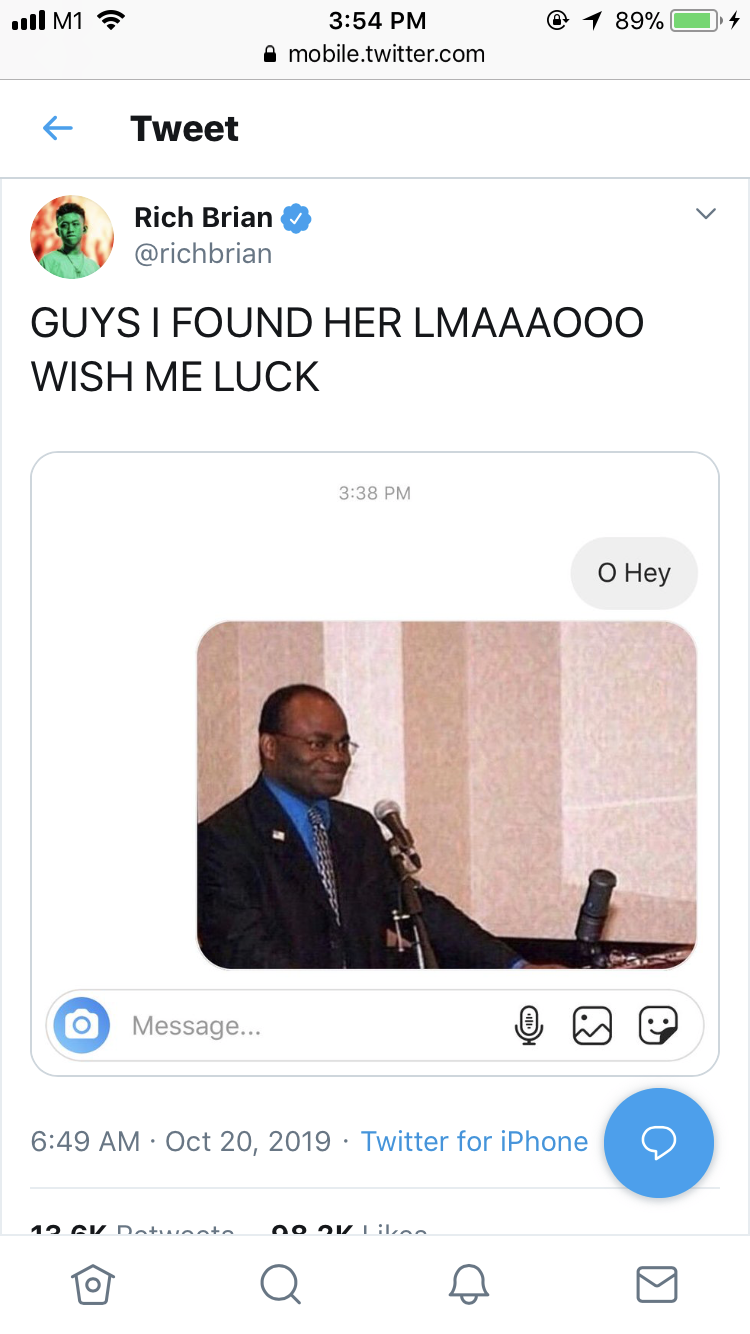 And he seems pretty serious about this mystery girl.
In a tweet as recent as Oct. 21, Rich Brian posted yet another photo of a computer with the screen badly photoshopped, sharing that he was currently on his tour bus "making a song about her".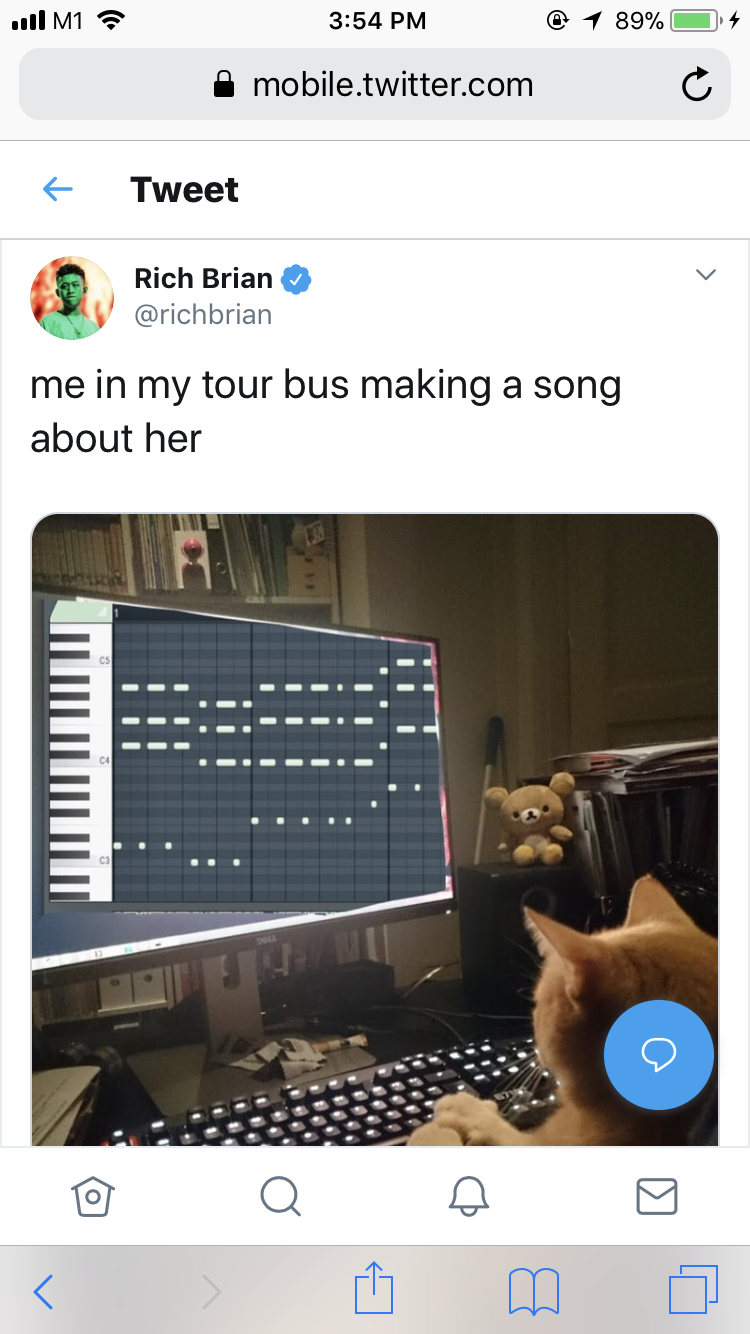 Fans curious and supportive
Since then, Rich Brian's love saga has garnered much attention on Twitter, with a thread of the saga racking up over 17,300 retweets.
@richbrian finding his crush is a saga I didn't know I needed pic.twitter.com/geHdVEB2Gc

— señorita billy🍁🍂 (@jackiiieeg) October 19, 2019
Some fans on Twitter reacted with jealousy and envy, and several compared this to the plotline of fanfiction (fan-written stories).




One even boldly asked what the girl's Instagram account was, before being promptly turned away by Rich Brian.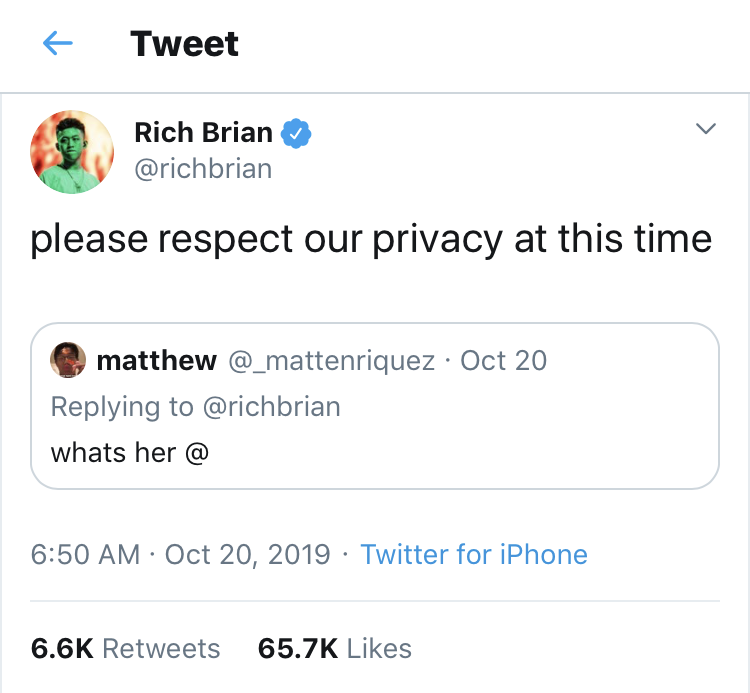 Many others showed support to the rapper, stating that they were eagerly awaiting updates to the story.




And one Twitter user summed up the entire saga pretty well.

Top photo from from Rich Brian / FB and @dealilcious / Twitter
Content that keeps Mothership.sg going
---
❌?
Are young Singaporeans really lazy and pathetic?
??️
Do you agree that FOMO really isn't a thing?
??
Do yourself a favour and have a quickie please.
?✈️
Hell is an actual place on earth, and it's only a flight away.
If you like what you read, follow us on Facebook, Instagram, Twitter and Telegram to get the latest updates.