If you're in need of some inspiration for your fitness goals, this might do the trick.
A 75-year-old grandmother from Korea has gone viral on BBC after taking home second prize in a bodybuilding contest.
Here's what she looks like: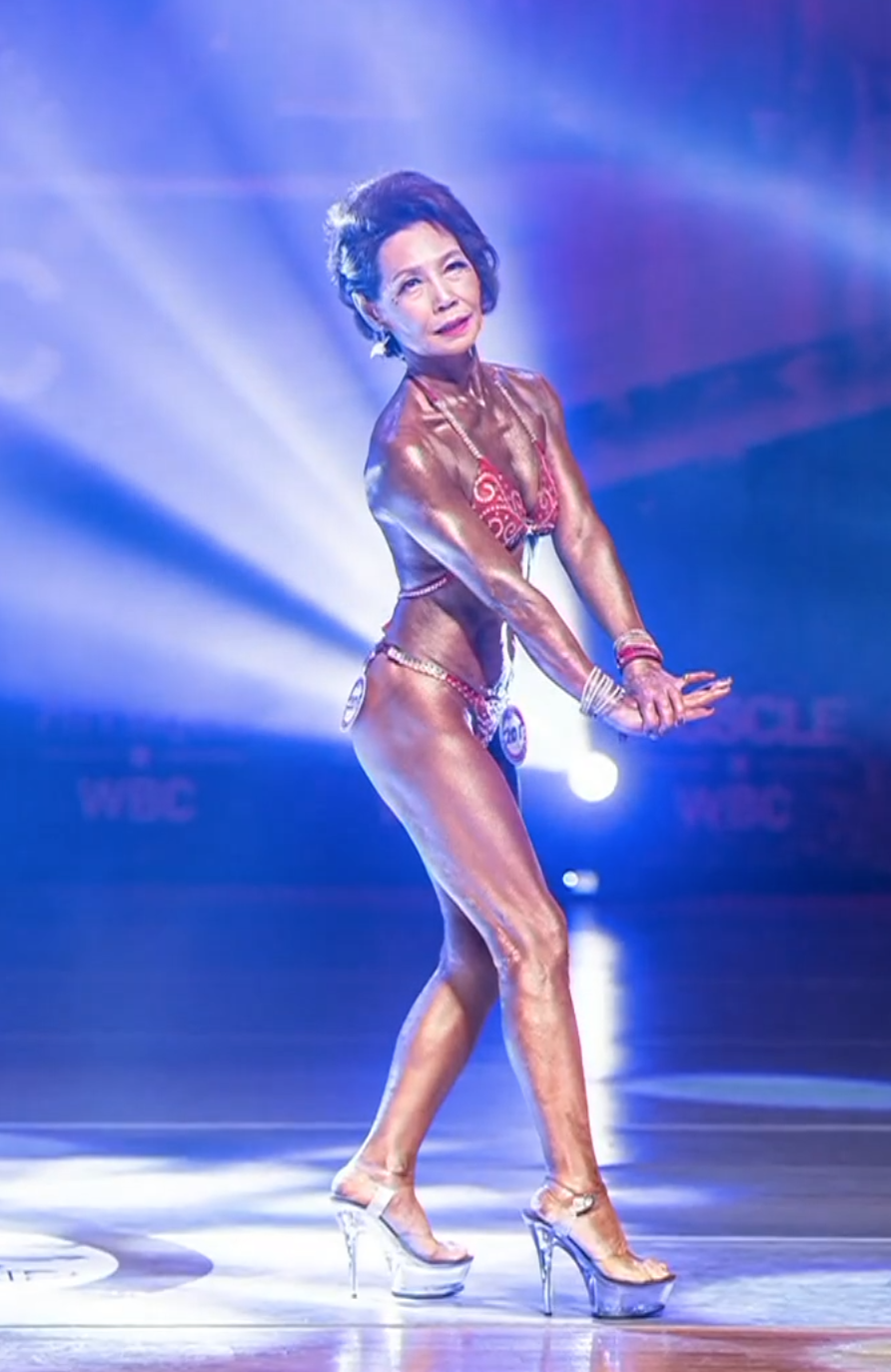 Speaking to the BBC, Lim Jong-So said that she plans to continue working out for another five years, till she is 80.
Health problems
She had initially taken to lifting weights because of a medical condition.
In 2018, Lim was diagnosed with spinal stenosis, a chronic back condition.
The doctors initially told her that the condition could not be treated.
Koreaboo quoted her as saying that the stenosis meant that she could not walk using her right leg.
Desperate, Lim turned to weight training in May 2018 to fight the pain and gain strength.
The BBC reported that she would meet with her personal trainer, Park Yong-In, three times a week.
Before long she saw improvements to her health.
"One day he asked, 'How's your leg?' And guess what? I wasn't in pain anymore."
Couldn't fathom wearing a bikini
Park then asked Lim if she would like to try bodybuilding, a suggestion that she initially dismissed because of her age.
"It wasn't about winning competitions," he told the BBC.
"But I knew she would have a great time. And it motivated her."
Eventually, she agreed to give it a go, though she had reservations about the attire:
"That bikini was a tiny piece of fabric. I couldn't fathom wearing it!"
Despite being "extremely nervous" throughout her first competition, Lim decided that she wanted to do it again.
This time around, she won second place in the senior category, competing against bodybuilders aged 38 and above.
Chasing dreams
Lim also spoke to the BBC about Korea's deeply patriarchal society, saying that she would not have been able to compete when she was younger.
"Of course I couldn't do it back then. Whenever I tried to do something, people would say, 'women can't do this' or 'women can't do that.'"
However, nowadays, Lim is just looking to enjoy the ride, saying that she wants to continue working for "as long as [she] can."
According to Koreaboo, Lim also had some inspirational words for anyone chasing their dreams:
"Everyone has dreams. But if you give up on those dreams because of old age, life becomes too meaningless. If you challenge yourself to your dreams even after ageing, I believe you will be able to have a great life in your remaining time."
The full video feature on Lim by the BBC can be seen here:
Top image screenshot from Outlook BBC World Service and Koreaboo.
Content that keeps Mothership.sg going
---
❌?
Are young Singaporeans really lazy and pathetic?
??️
Do you agree that FOMO really isn't a thing?
??
Do yourself a favour and have a quickie please.
?✈️
Hell is an actual place on earth, and it's only a flight away.
If you like what you read, follow us on Facebook, Instagram, Twitter and Telegram to get the latest updates.