Singaporean Mandopop singer JJ Lin completed his 58th show of his Another Sanctuary 2.0 concert world tour at Zhen Jiang city in China on Oct. 26.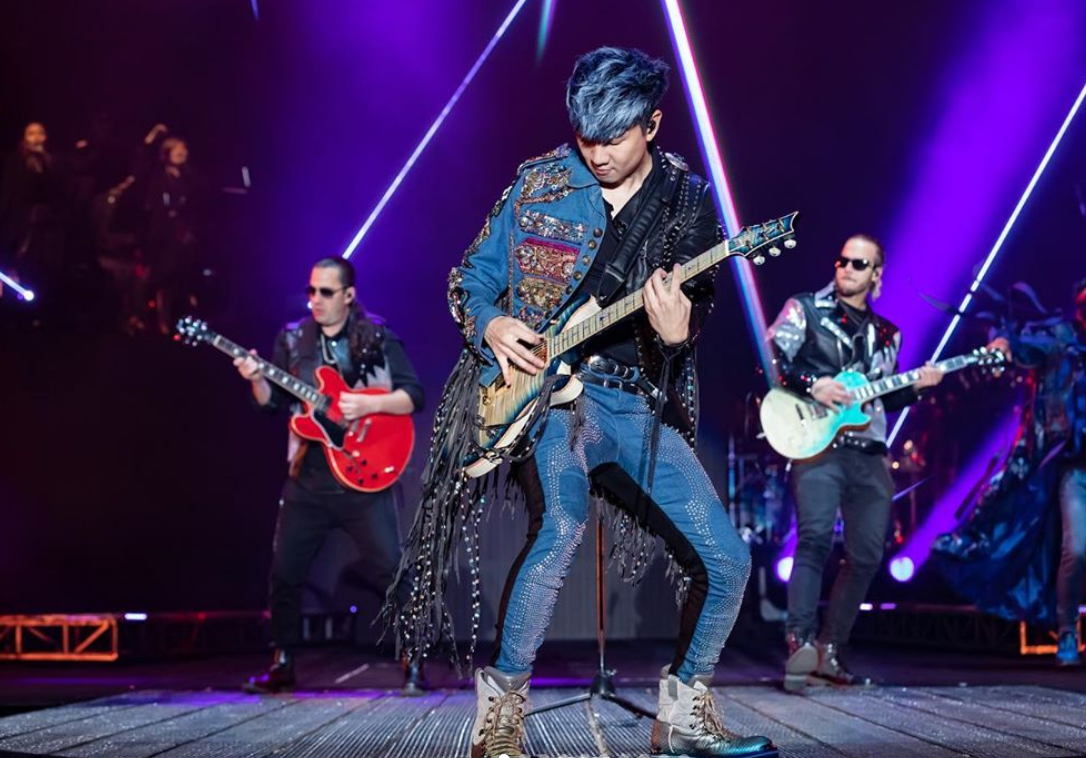 While the 38-year-old had put up yet another stunning gig, it was later revealed that he actually had a flu that day.
Lin was sent to Zhenjiang First People's Hospital after his concert.
That apparently sent many starstruck hospital workers into a frenzy.
Nurses took turns to lie on Lin's hospital bed
A video circulating online showed excited women, some in medical uniform, crowding in a room that was reportedly used by Lin to rest during his stay.
The room was filled with laughter and chatter as the women took turns to lie on the bed and take photos on it after Lin had left the hospital.
[video width="480" height="848" mp4="https://static.mothership.sg/1/2019/10/75834921_154659325773669_3206194662308091214_n.mp4"][/video]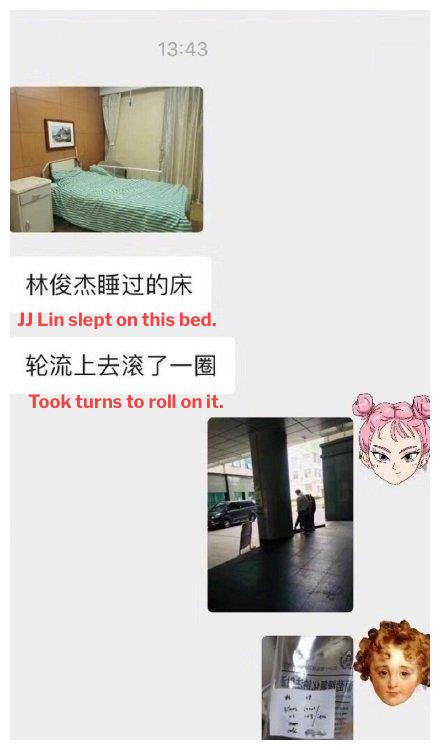 That's not all.
IV drip bags and needle allegedly on sale
There was also a questionable sale of IV drip bags and needle, which was what Lin had supposedly used at the hospital.
A screenshot circulating online showed that someone already bought them -- which is quite clearly a violation of health and safety standards.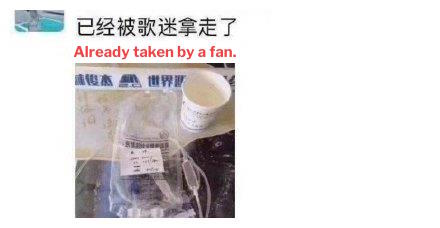 Some commenters online have expressed disgust by these actions, which severely intruded Lin's privacy.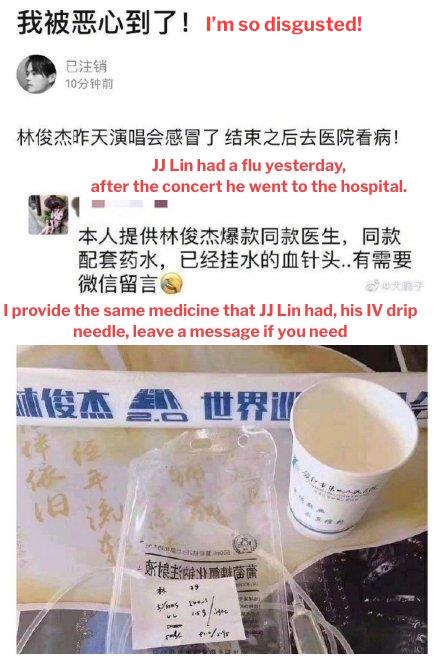 Hospital's official response
On Oct. 28, the hospital wrote in a post on Chinese social media platform Weibo that they are looking into the above matter after it had garnered much public attention.
The statement stated that the hospital had suspended the workers involved in the video and will look into enforcing professional discipline among its staff members.
It emphasised that all medical waste had been properly disposed and there was no leakage of any used medical products after checks were conducted.
Oof.
Top photo from screenshots of Sina
Content that keeps Mothership.sg going
---
❌?
Are young Singaporeans really lazy and apathetic?
??️
Do you agree that FOMO really isn't a thing?
??
Do yourself a favour and have a quickie please.
?✈️
Hell is an actual place on earth, and it's only a flight away.
If you like what you read, follow us on Facebook, Instagram, Twitter and Telegram to get the latest updates.