Working in customer service can be really tough.
Especially when one has to deal with customers who ask vexing questions.
For one Jeremy Khoo, he took to his Instagram Stories to rant about a particularly frustrating customer that he encountered.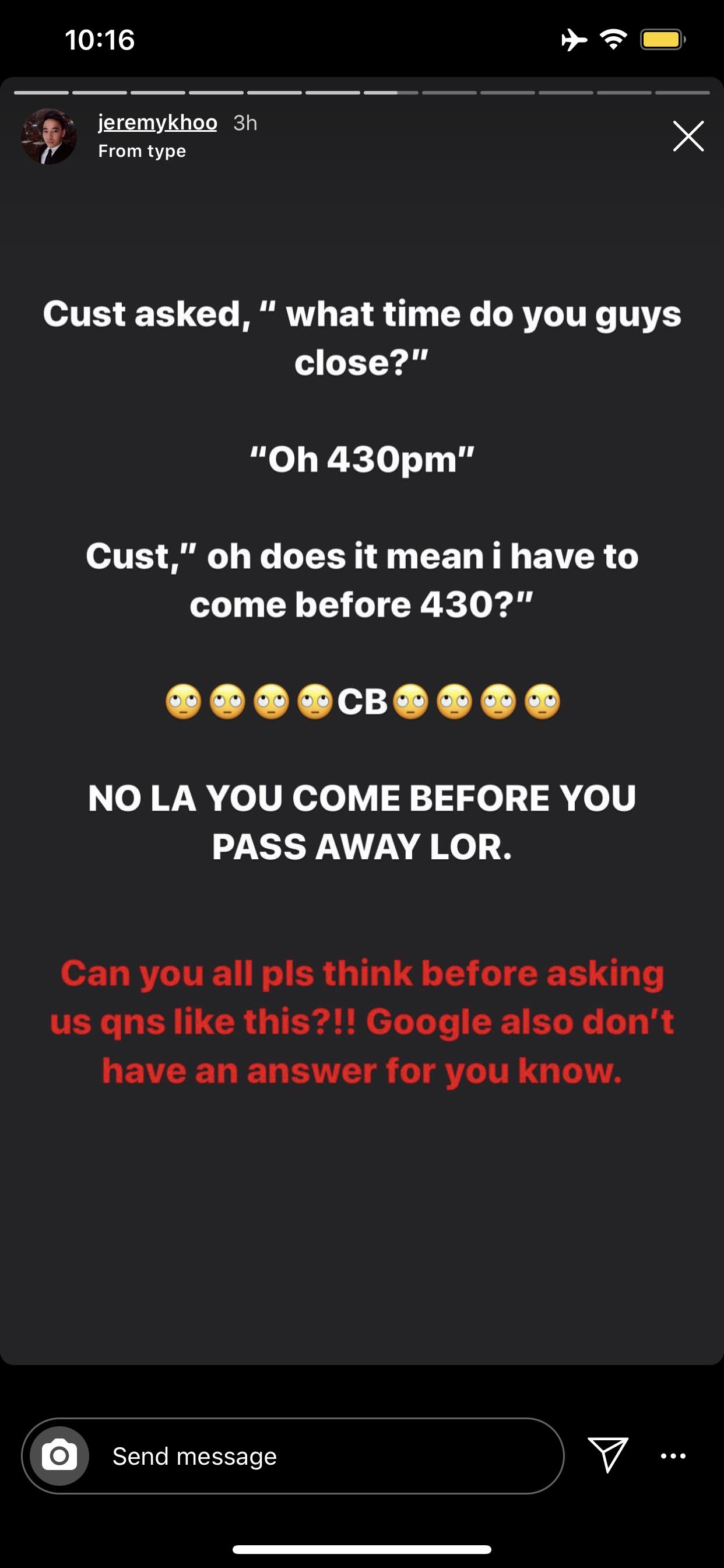 In the Instagram story, he revealed that a customer asked him what time the bank will close.
The customer then asked whether he or she had to go to the branch before 4:30pm, which was the stipulated closing time.
Khoo then went into a rant on his post about the admittedly simple question, asking the customer to think before asking such questions.
He also said that the customer should just "come before you pass away".
Mixed reactions
The Instagram story was then posted on All Singapore Stuff Facebook page, and people were divided.
Some felt that the customer's question was reasonable, and that Khoo's behaviour was highly unprofessional.


Others felt that it is natural to feel frustrated while working in customer service, and venting in one's personal capacity is a perfectly reasonable thing to do.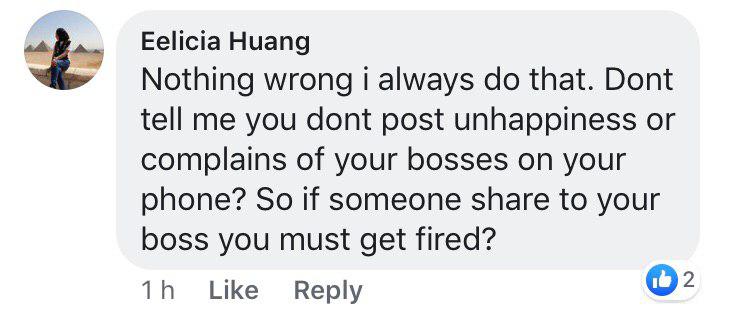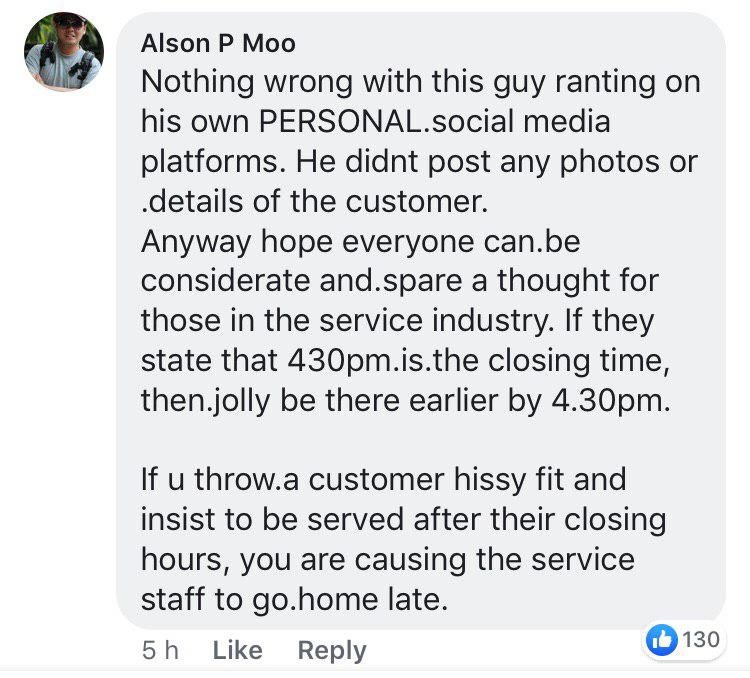 One even asked for the public's understanding, saying that customer service staff have lives outside work as well.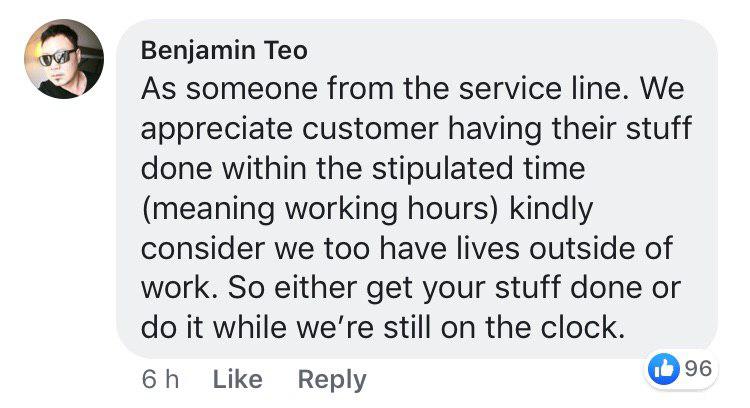 Khoo allegedly works at a bank in Singapore.
Mothership has reached out to the bank to confirm this, but have yet to receive a reply after one day.
He also happens to run a side business selling peaches online, according to 8 Days Magazine.
His Instagram account has since ceased to exist.
Top image from Jeremy Khoo's Instagram.
Content that keeps Mothership.sg going
---
❌?
Are young Singaporeans really lazy and pathetic?
??️
Do you agree that FOMO really isn't a thing?
??
Do yourself a favour and have a quickie please.
??
Quick atas tips to impress your date.
If you like what you read, follow us on Facebook, Instagram, Twitter and Telegram to get the latest updates.