After numerous high-profile accidents involving irresponsible PMD riders in various parts of Singapore, many members of the public have been clamouring for the banning of PMDs.
PMD rider in Hougang breaches road regulations
Unfortunately, yet another irresponsible PMD rider — or should we make that plural? — was captured on video breaching a series of road regulations.
A video of the incident was uploaded by Facebook page SG Road Vigilante – SGRV on Oct. 28, 2019. You can watch it here:
[video width="224" height="400" mp4="https://static.mothership.sg/1/2019/10/28oct2019_hougang_pmd_on_the_road._you_ride_i_ride._you_jump_i_jump_doe...-730983247407015.mp4"][/video]
According to the Facebook post, the incident occurred in Hougang.
Based on the landmarks visible in the video, the PMD was filmed appearing to have illegally travelled almost a full kilometre on the road, between Hougang Avenue 10 and 8.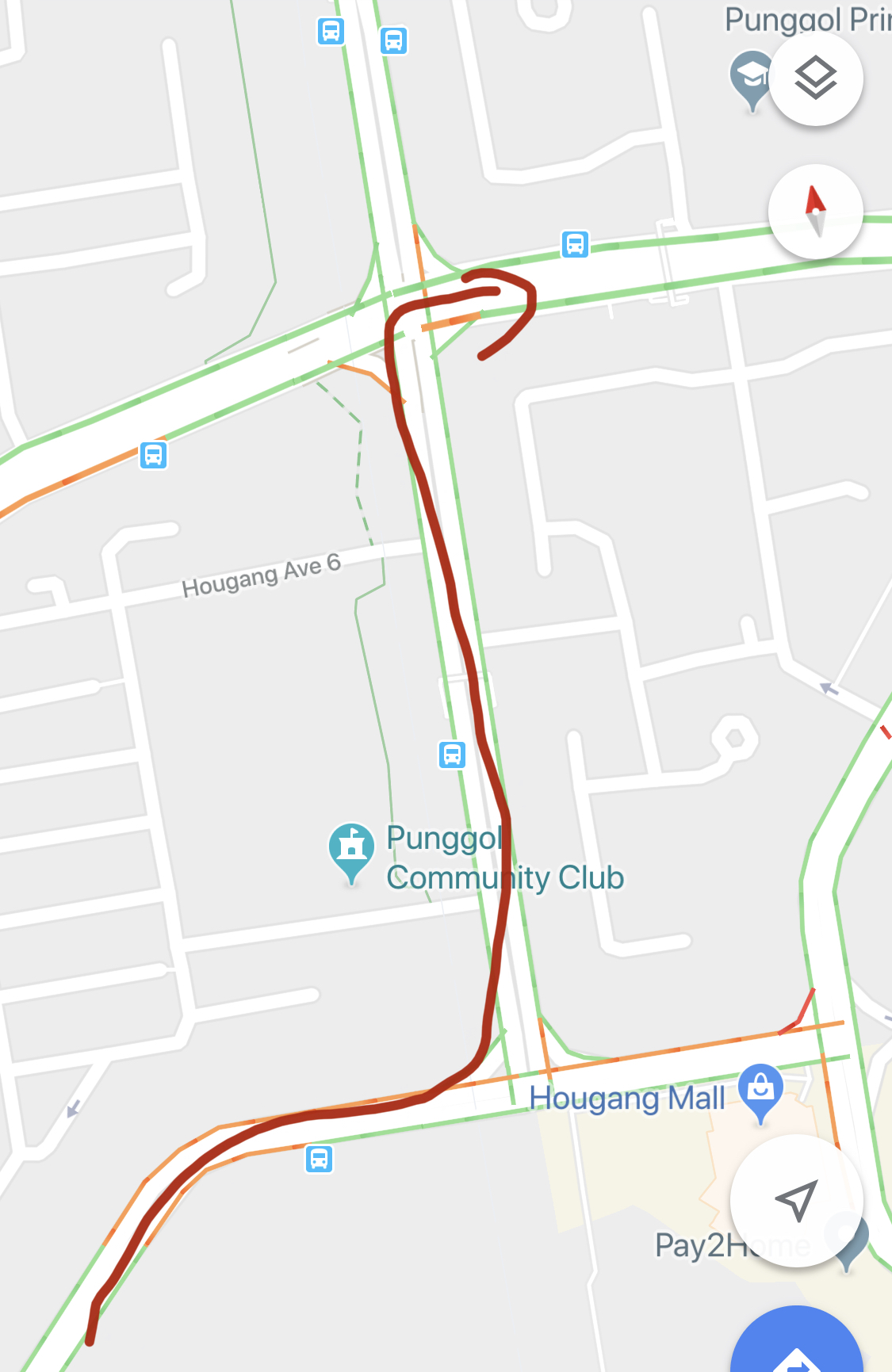 At the start of the video, you can see the PMD rider (wearing a white top) cruising along the road smoothly with a passenger (wearing red) standing behind.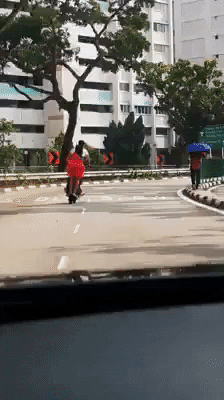 At around the 14-second mark, you can see the PMD cruise right through a zebra crossing without stopping for an elderly man and a young boy on a bike, and narrowly missing two other pedestrians who walked across before the e-scooter rolled up to it.
The video then transitions to a traffic junction between Hougang Avenue 6 and 8, where the same PMD rider is seen making a right turn at what some commenters allege is a red light: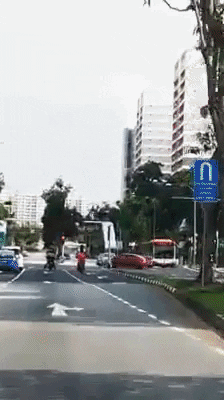 The above gif also appears to show a third person seated on the floor of the PMD (in navy blue):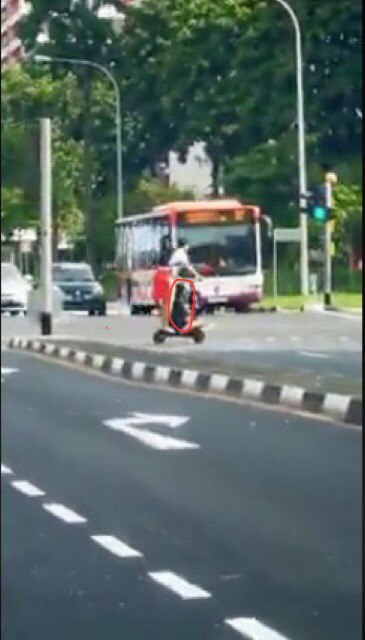 Ban on PMD usage increasingly possible
Earlier this month, Senior Minister of State for Transport Janil Puthucheary said in Parliament that a complete ban on the use of PMDs in Singapore is a possibility if the behaviour of users does not improve.
If these guys are anything to go by, that grim prediction seems more and more likely to become reality.
Top image via SG Road Vigilante - SGRV on Facebook
Content that keeps Mothership.sg going
---
❌?
Are young Singaporeans really lazy and apathetic?
??️
Do you agree that FOMO really isn't a thing?
??
Do yourself a favour and have a quickie please.
?✈️
Hell is an actual place on earth, and it's only a flight away.
If you like what you read, follow us on Facebook, Instagram, Twitter and Telegram to get the latest updates.