A double murder took place last Sunday, Oct. 27, at Block 7A Commonwealth Avenue.
22-year-old Gabriel Lien Goh allegedly stabbed his 56-year-old mother out of anger, and punched his 90-year-old maternal grandmother to death.
He was arrested on the same day, and charged with murder the next day on Oct. 28.
Last two blog posts talked about drugs
Before the murders occurred, Goh took to his blog, and posted the following: "Why are we not legalising marijuana, why do we hide the truth? Do not hide the truth"  
The post comes a month after his second last post on Sep. 12, which read: "The world has placed, 9 tabs of (lysergic acid diethylamide) into my hands. What's to place them all under my tongue?"
Praised mum's strength
Goh has also praised his mother's strength for bringing her two children up by herself after her husband passed away in 1999 when he was two years old.
On Jan. 3 this year, he wrote that he spent New Year's Eve with "the love of [his] life", as well as his mum.
About his mum, who was a teacher at Queenstown Secondary School, he wrote: "I love her and her strength."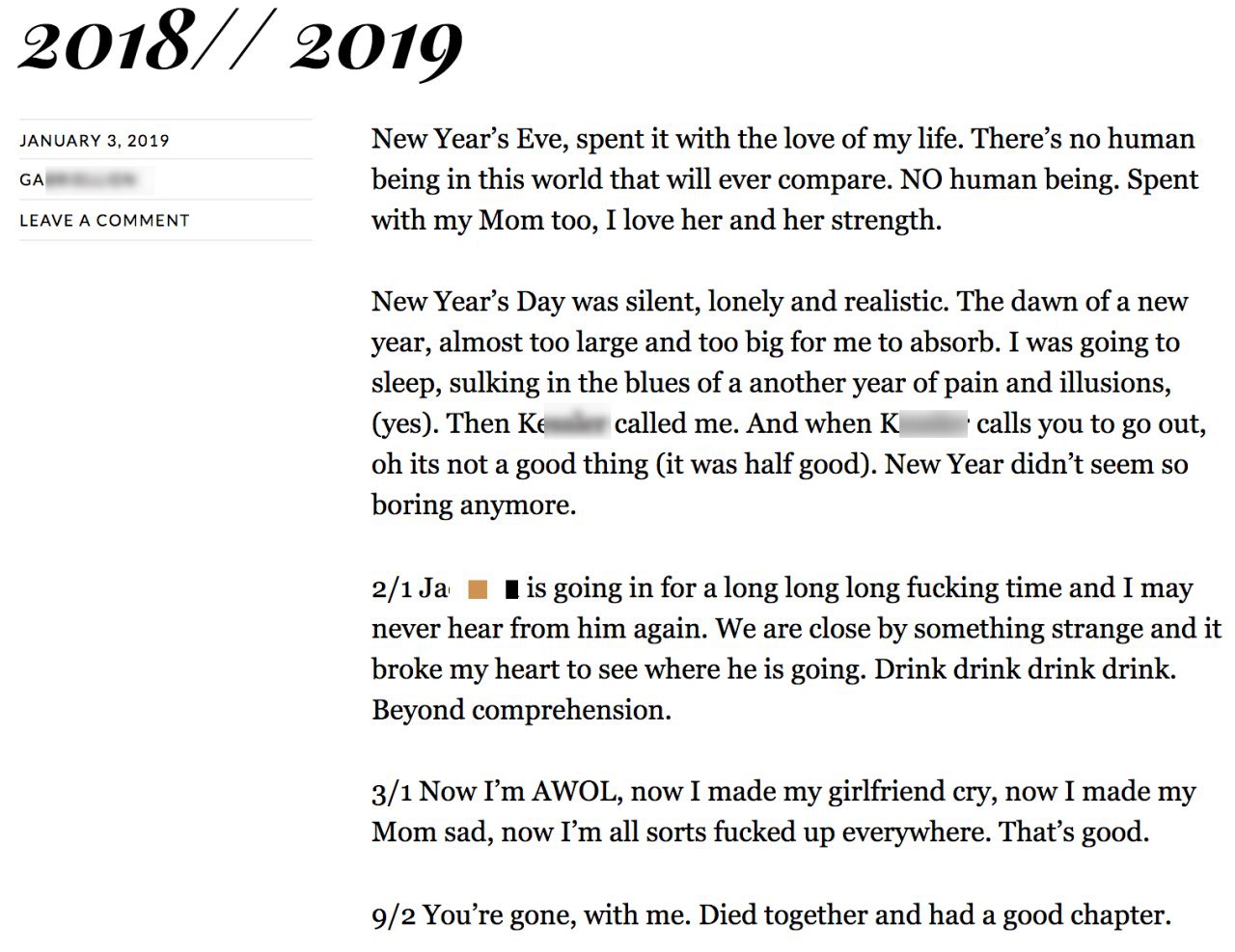 He mentioned his mum as well in a post four years ago on Aug. 11, where he talked about having "no memory" of his father at all.
He wrote: "It has been 16 years since he left us. Mother's strength must have been immense, her faith carrying her through the darkest times."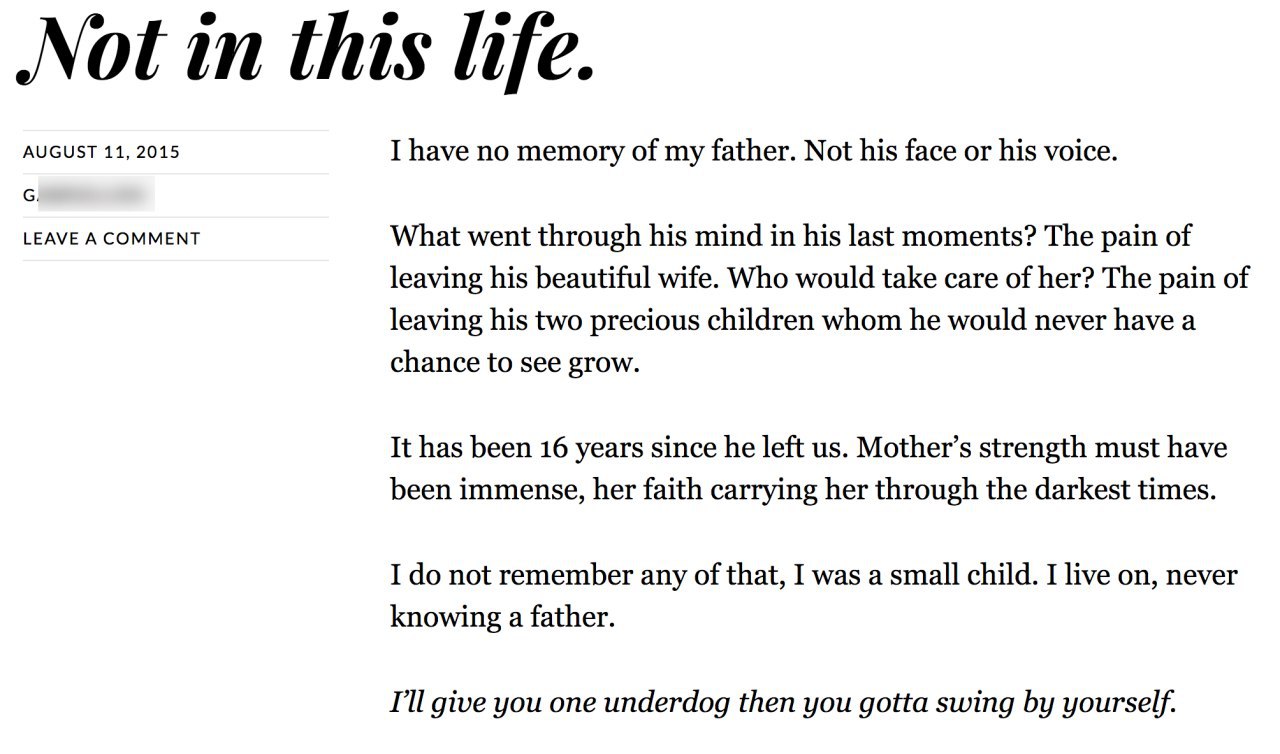 Warded for psychiatric observation
According to The Straits Times, Goh will be warded at Changi Prison's Complex Medical Centre for a three-week psychiatric assessment.
He will appear in court again on Nov. 18.
Related stories:
Top image adapted via Gabriel Lien Goh's blog 
Content that keeps Mothership.sg going
---
❌?
Are young Singaporeans really lazy and apathetic?
??️
Do you agree that FOMO really isn't a thing?
??
Do yourself a favour and have a quickie please.
?✈️
Hell is an actual place on earth, and it's only a flight away.
If you like what you read, follow us on Facebook, Instagram, Twitter and Telegram to get the latest updates.