Busy is an understatement for Singaporean actor Andie Chen.
Besides managing his own acting career and producing videos for his YouTube pages, Chen has also recently invested in his younger brother's new business (more on that later).
And somehow still finds the time to work out two hours (!!!) a day.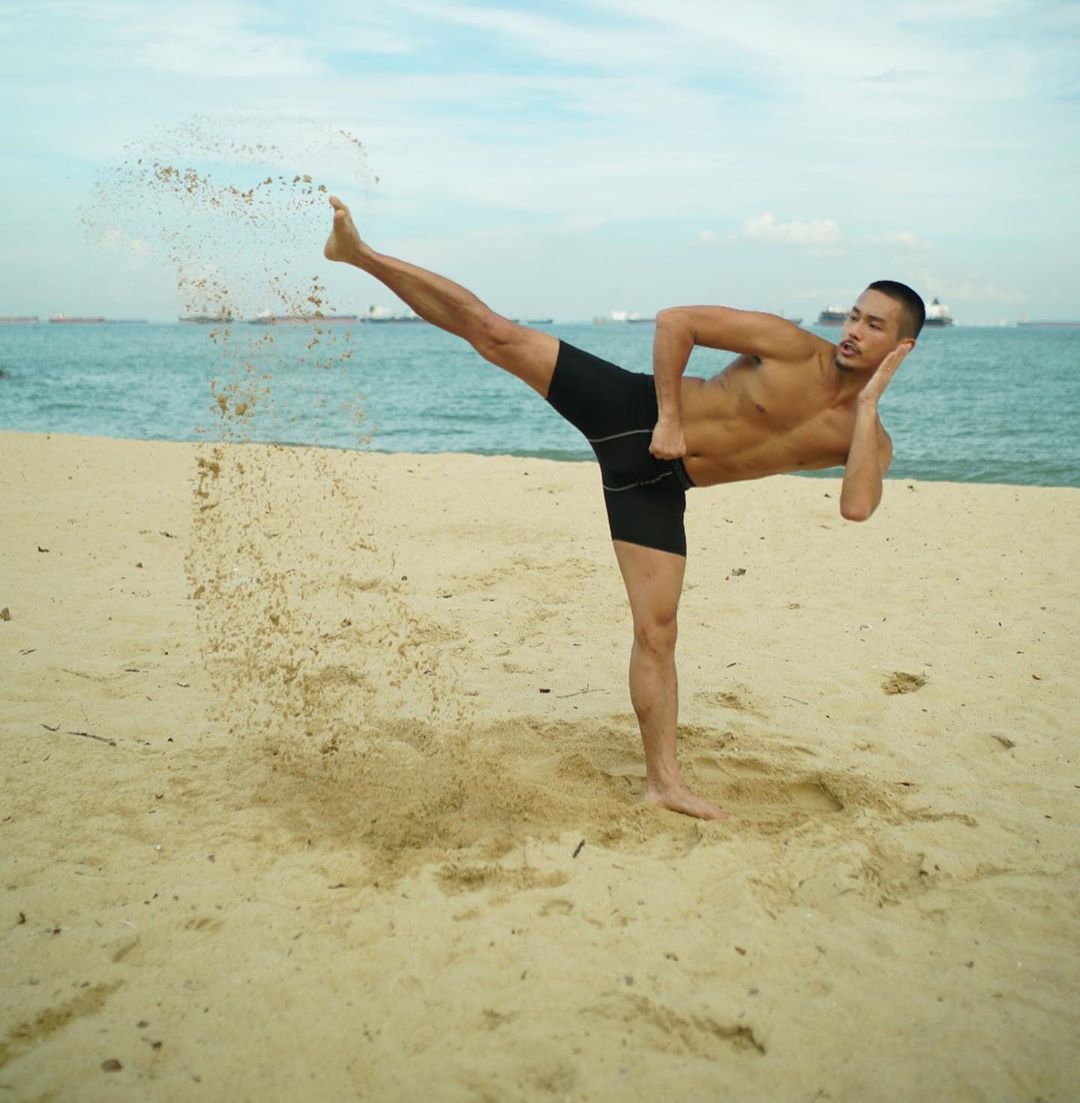 In between all these, the 34-year-old managed to sneak in a phone call with us.
Begged parents for acting classes at 11
Chen may have won the Mediacorp talent competition when he was only 22 years young, but his experience in showbiz extends way before that.
https://www.instagram.com/p/B2vgKOXj2I2/
In fact, his passion for acting ignited when he was only 11 years old.
He was watching a Hong Kong movie and was inspired by the villainous character.
Then only a primary 5 student, he begged his parents for money to enrol into an acting course.
This, according to Chen, took a lot of convincing, as the acting courses weren't exactly cheap.
As he grew older, he began to do odd jobs such as hosting children's events, back-up dancing for artistes, and even selling fishballs at the supermarket just to make ends meet.
Most of the money earned, however, went into improving his craft.
"In the end, I'll invest the money into more acting and modelling classes."
Reached peak after Star Search?
He thought he finally made it after spending more than a decade honing his craft and winning the talent competition in 2007.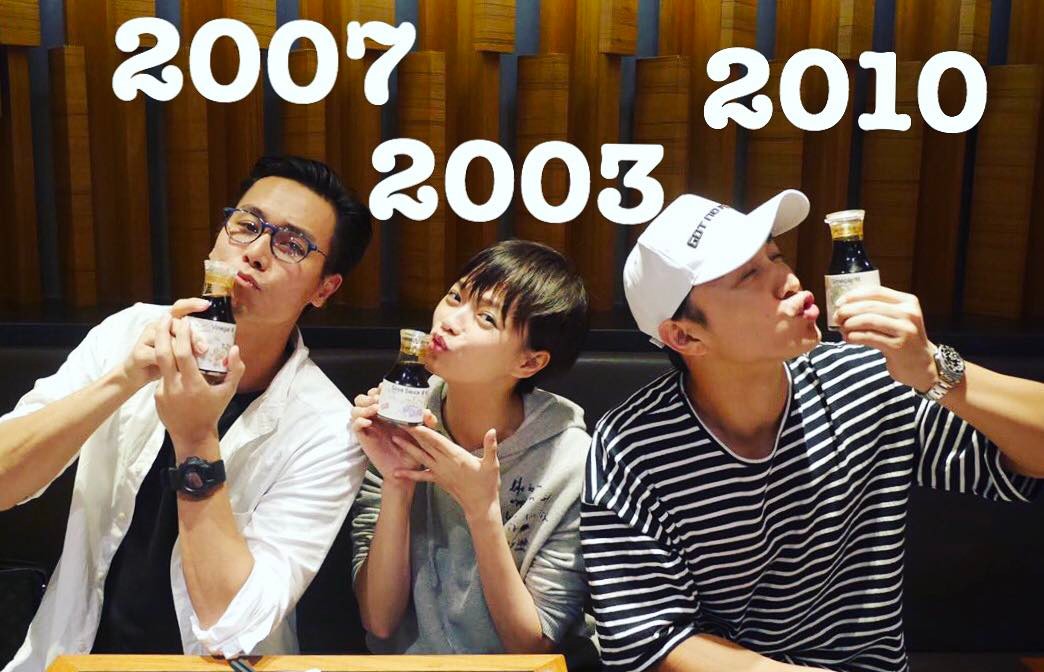 But as it turned out, Chen remained unemployed for a while after acting in his first two Chinese dramas, because according to him, his performance "wasn't that great".
"I've already done 11 years of hard work. So when I won Star Search, I thought I've reached my peak. But then I didn't realise that I looked like sh*t and couldn't act lah."
Get it or die trying
All of that changed after he got the lead role on Channel 5's "Fighting Spiders", his first English language drama.
This wouldn't have been possible had he not been a bit of a rebel.
Before he even auditioned for a role in the 2009 drama series, he heard that the series had already found their lead.
But that didn't stop him from trying anyway.
"I have always been a hustler, so if there's even a 0.1 per cent chance that I could land the role, then I'm going to try audition for it."
And it didn't help that his then-manager discouraged him from auditioning for the role too.
"He told me, 'You're a signed artiste, don't go for auditions. If they want you, they will come and get you.' But I don't subscribe to that."
Thankfully for Chen, he listened to his gut because he ended up replacing the original lead just one week before the shoot.
From then on, he learnt to not take "no" for an answer.
"If there's something that you want, go and show them that you can do it. At least you have a shot, get it or die trying."
Becoming a freelancer
In 2017, Chen chose not to renew his contract with Mediacorp, for the second time in his career.
The first time he left Mediacorp was in 2012, when he went to Taiwan to try something new.
Chen left both times for the same reason: he felt that he wasn't growing anymore.
Even more dangerous: he was starting to lose his passion for acting.
Now, as a freelancer, he has the freedom to choose his projects, spent adequate time with his family, and even experiment with new things like content production.
However, not everything was sunshine and rainbows, especially when both he and his wife, Taiwanese actress Kate Pang, left the company at the same time.
https://www.instagram.com/p/BfKXRGunmD9/
On top of supporting themselves, they also had to think of their two young children, who are five and three years old.
This change of career path meant that both of them had to get used to having irregular gigs, which unfortunately translates to an uncertain stream of income.
"Instability is something that we have to deal with. Sometimes we'll make more this month, but not make any money for the next two months."
But he considers himself lucky because they get enough work to live comfortably, and have loyal fans who continue to support them.
Besides, there's no one else he'd rather brave the storm with than his wife of six years.
"We've been through rock bottom together, so this wasn't as scary.  When my wife and I first got married and had our first child, we had nothing. We didn't have a career, car or a house. Even when we were at our lowest, we were still happy with our lives."
Now, the next two years are busy with him acting in two feature films and a Chinese drama series.
He will also be producing his very first short film called "The Last Song".
Better together?
After leaving Mediacorp, the couple started to focus on their online channel Kandie Family.
Considering how openly Chan expresses his affection for Pang, it was surprising when he let out a laugh and said "not good" when asked about their working relationship.
Why, you ask? Because both of them are similarly strong-minded and, at the same time, had vastly different working styles.
According to Chen, he's the more organised of the two, often preferring to have a systematic approach on things while his wife is more spontaneous and, in his own words, "messy".
"I created Kandie Family for my wife but since I was more experienced in production, it always ended up on my shoulders. We've never fought a lot before this, but with Kandie Family, we started fighting more and more."
Prioritising their relationship more than their work, they made the decision to let Pang helm the company as the creative director.
"Our relationship is more valuable than this, so I told her that she can take over the whole channel while I look to do my own thing. If you need help, I will support you. It's a win-win situation for us."
Own projects & investments
Now, he is busy with his other projects like Vagabond, a YouTube channel that he co-founded with Jade Seah where they catch up on recent events.
Occasionally, they also invite celebrity guests like Sheila Sim and Suhaimi Yusof to appear on their series called "The Catch Up".
This year, he also invested in Effro, a start-up started by his brother Adam Tan.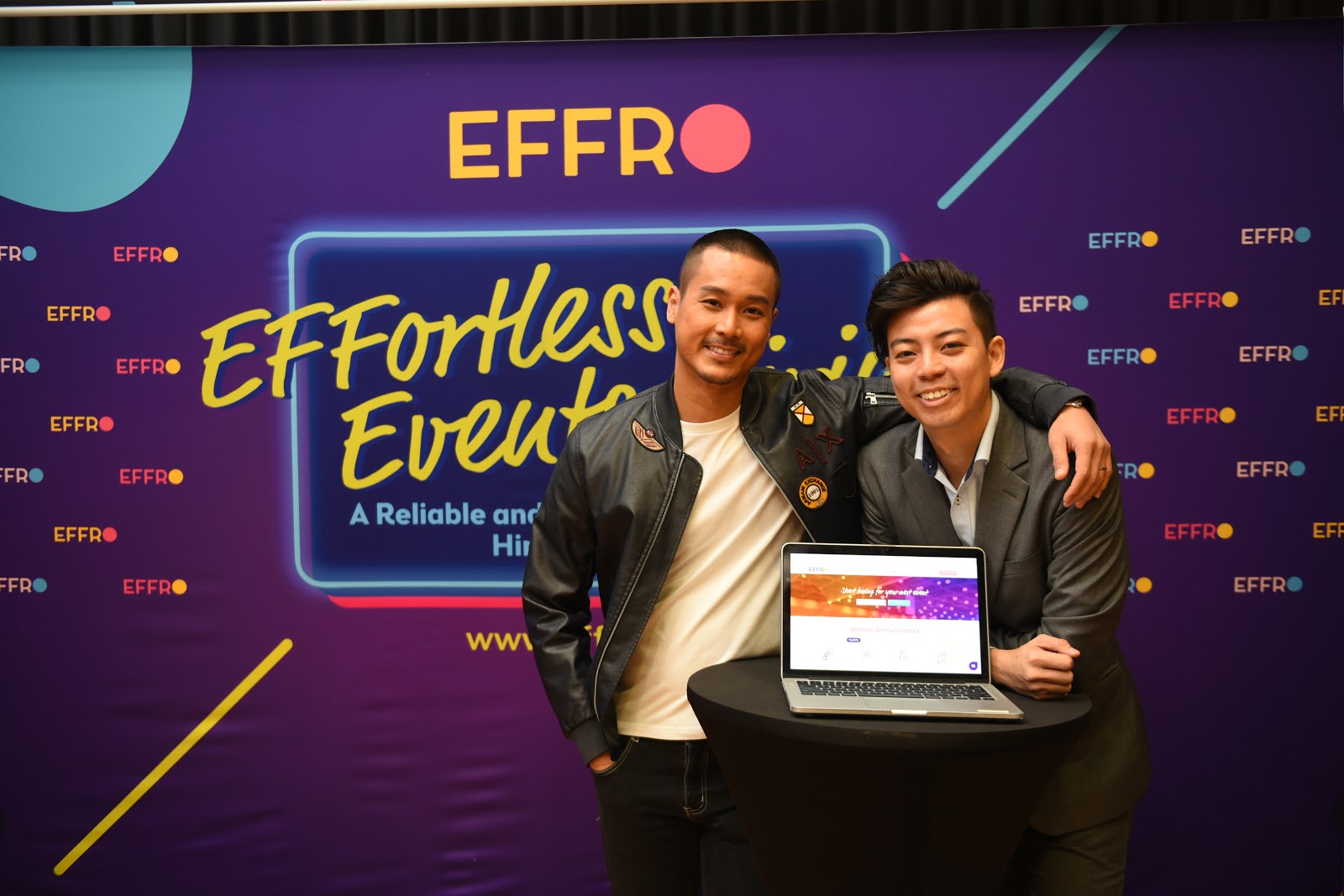 Effro is an online platform that hopes to be a one-stop tool to link event organisers with influencers, venues and vendors.
While he explains that he's never been interested in businesses, the nature of the project is something that he holds close to his heart.
"During the 11 years (towards becoming an actor), I had to do a lot of gigs just to earn money. So with this, instead of spending time doing odd jobs like becoming a Grab driver or food delivery rider, you can actually use your time to improve your craft."
Because of his experience in the entertainment industry, Tan also roped in the help of his older brother to play the role of the company's advisor.
Work isn't work when it's fun
More than 10 Chinese and English dramas, two social media channels and a few feature films later, it's safe to say that Chen has made his name in the entertainment industry.
But even after more than 12 years in showbiz, he remains grounded and believes that he didn't get to where he is by himself.
"I've never really felt that this is my doing alone. It's also a huge amount of luck and meeting the right people at the right time. It's something beyond my own expectations and I cherish my passion to act and the media industry a lot."
At the end of the day, Chen just feels blessed to be doing all the things he loves at his own time and pace.
"Work isn't really work when you're excited to work on it, you know?"
Top image from Andie Chen's Instagram page
Content that keeps Mothership.sg going
---
❌?
Are young Singaporeans really lazy and pathetic?
??️
Do you agree that FOMO really isn't a thing?
??
Do yourself a favour and have a quickie please.
?✈️
Hell is an actual place on earth, and it's only a flight away.
If you like what you read, follow us on Facebook, Instagram, Twitter and Telegram to get the latest updates.