Everyone has seen a stray trolley abandoned here and there in Singapore.
Some irresponsible customers would have removed the trolleys from the supermarket premises and either forgotten or willfully refused to bring them back.
It's such a prevalent problem that there's even an entire Facebook page dedicated to it.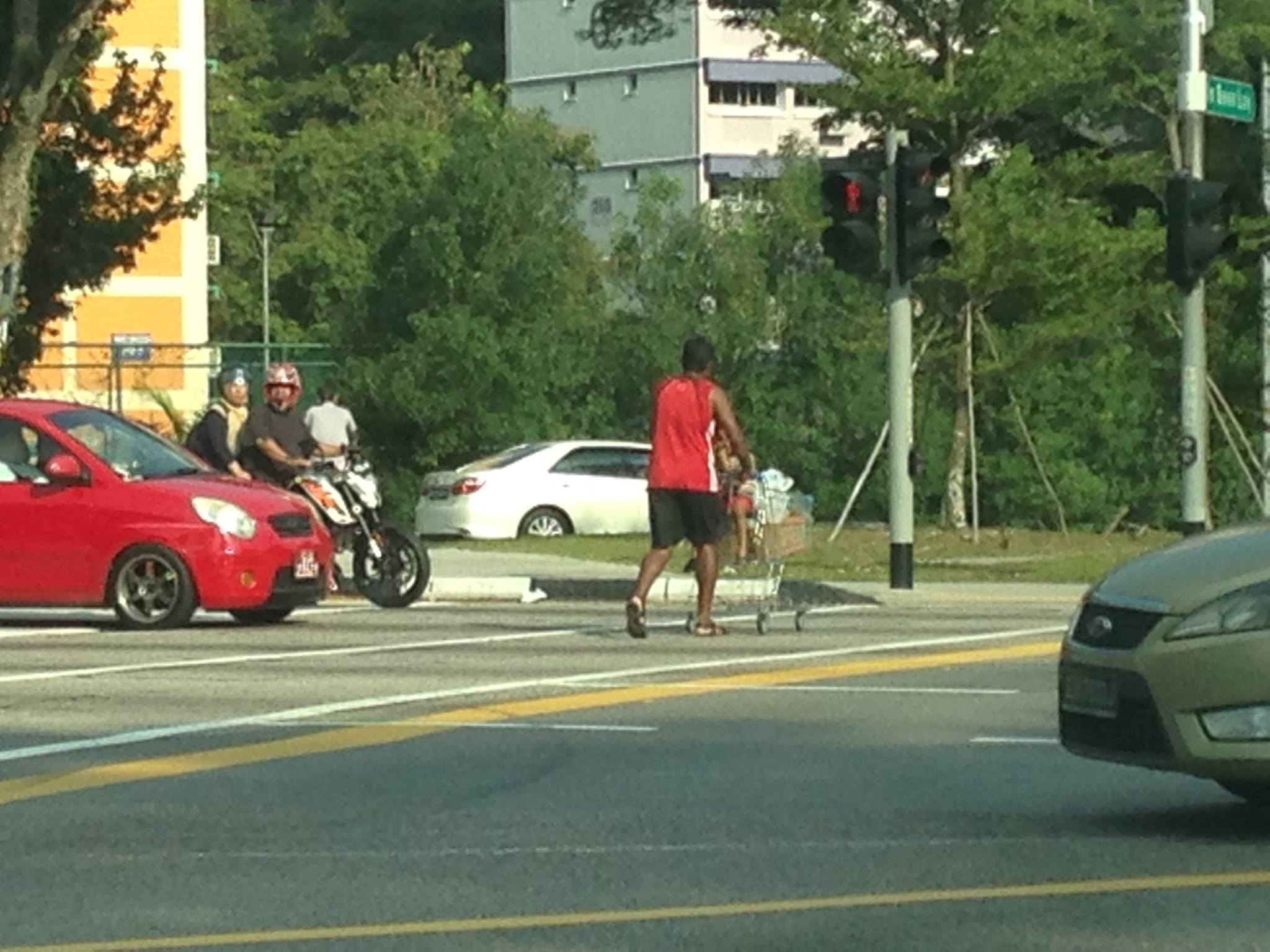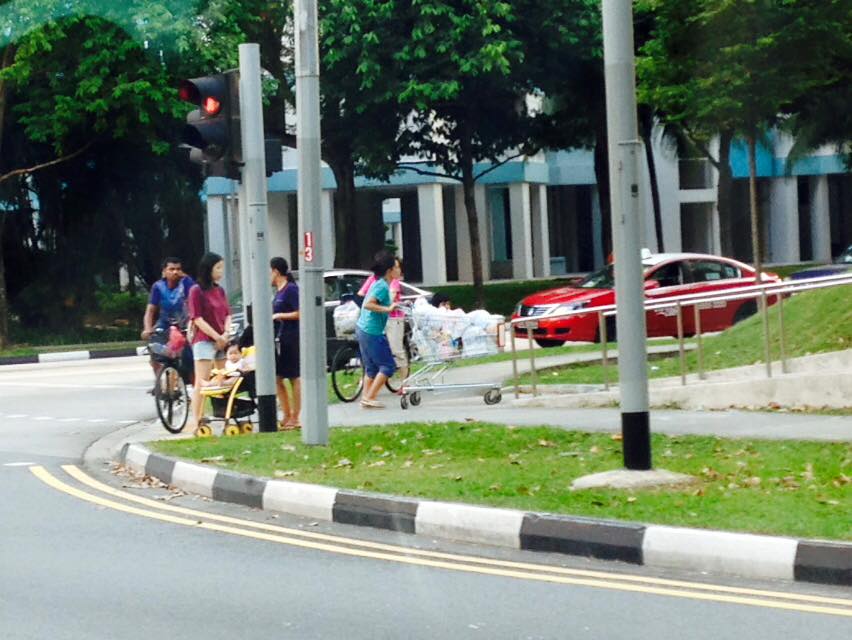 However, the abandoned and missing trolley problem has been taken to a whole new level.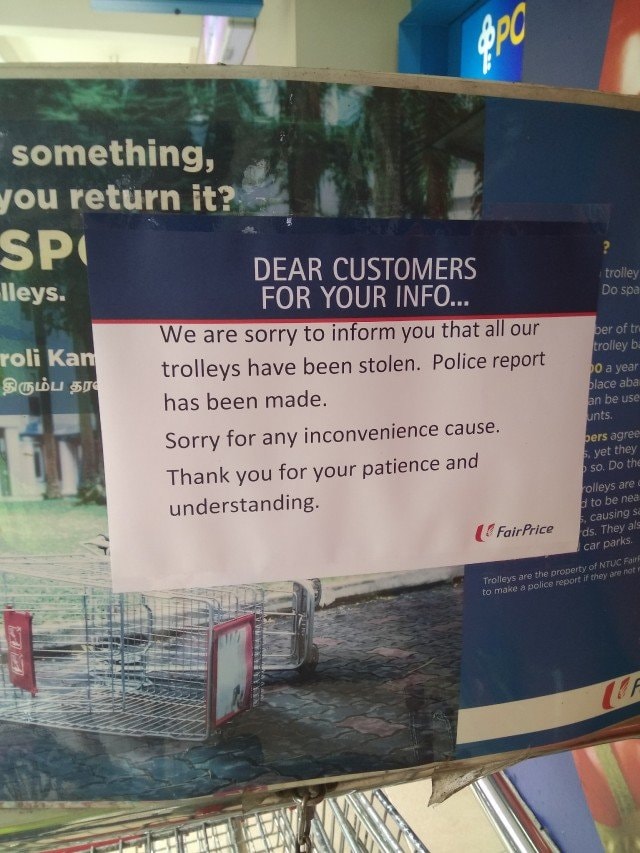 In case you can't read it, someone, or a group of people stole an entire fleet of trolleys from an NTUC outlet.
Mothership understands that the outlet in question is the Holland Drive outlet, which operates 24 hours a day.
Which means the theft took place when the outlet was open for business.
Mothership also understands that the perpetrators were caught on CCTV footage but is unclear if they have been apprehended as yet.
We have reached out to FairPrice to clarify the issue, and they said they were unable to comment due to ongoing investigations.
Here is their statement.
FairPrice filed a police report for missing trolleys at the FairPrice store located at Blk 36 Holland Drive on 14 December 2018. We are unable to provide further comment on this matter until the authorities have completed their investigations.
We will update the story as more information comes in.
Image collated from Tan Kim Leng's Facebook
Content that keeps Mothership.sg going
---
??
We all love WhatsApp chain messages - and there's more to come because grandmas are getting techier.
??
You might wanna read this analysis if you're having a secret santa gift exchange.
????
Help a Karang Guni man clear his stock of retro items by visiting his online store.
?️???
Eat, pray, love, and more with this new app.
? ?
Kids teach us the darndest things - which actually make sense.
If you like what you read, follow us on Facebook, Instagram, Twitter and Telegram to get the latest updates.