The recently concluded Miss Universe saw Miss Philippines emerge the winner.
Miss Universe 2018 is... PHILIPPINES! pic.twitter.com/r2BkN8JpXh

— Miss Universe (@MissUniverse) December 17, 2018
Here's a touching reaction shot of her parents.
I sat next to Catriona Gray's parents, and this was their reaction when their daughter, Miss Philippines, won Miss Universe. pic.twitter.com/1Wu9ysdhEA

— Michael in Cambodia (@MikeInCambodia) December 17, 2018
Well deserved.
Here are the top 20.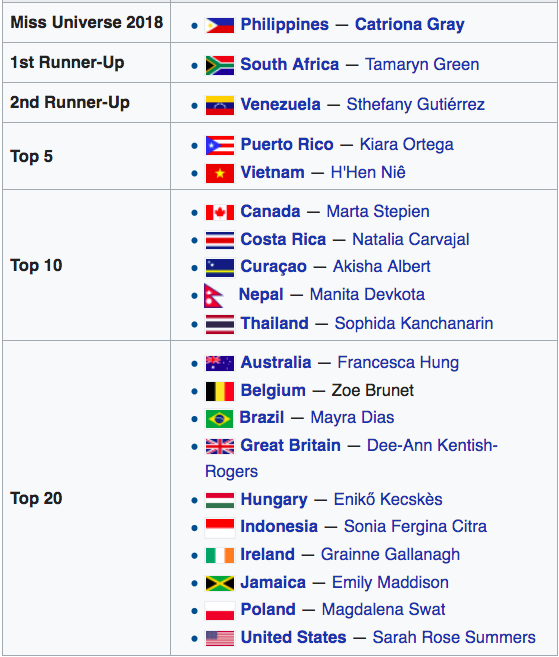 One of the stand-outs of the pageant was another Southeast Asian contestant.
Miss Vietnam, or H'Hen Nie, was involved in a few notable moments, some by choice, and others a bit out of her control.
Growing up
A Twitter user, Carle100 came up with some reasons why she deserved more recognition.
https://twitter.com/Carle1001/status/1074508120054001665
Nie comes from the Rade people, whose customs include marrying young, and speaking Rade, a separate language from Vietnamese.
Despite this, she refused to marry early, and soon became a fluent speaker at a later age.
She had to hustle to pay for her education, and was also the first ethnic minority to win Miss Vietnam as well.
"Growing up, H'Hen Nie chose to focus on education, which helped positively change a difficult childhood. She has tried her hands in several jobs such as a maid, tutor, leaflet deliverer, and model to help pay for her studies and life in the city. The Miss Universe Vietnam crown is not only the result of her hard effort, but also changed the definition of a beauty queen in Vietnam."
Miss USA controversy
Controversy had erupted earlier on in the competition when Miss USA, Sarah Rose Summers, was deemed to have been racially insensitive to both Miss Vietnam and Miss Cambodia.
In a nutshell, this is what Summers said.
"She's so cute and she pretends to know so much English, and then you ask her a question after having a whole conversation with her and she goes…"

At this point, Summers does a mock imitation of Nie's smile, then laughs and adds, "She's adorable."
Not only did Nie not compound the issue, she gave a downright lovely defence of Summers to CNN.
"Everyone in this competition, myself included, loves and respects one another.

"When she knew about my difficulties with (the English) language, she took an interest and showed me love. That's why she knows about that. Thank you Miss USA for taking care of me, showing me love and helping me recently."
Classy.
Alternative style
Her style has also been hailed as a distinct breath of fresh air, with many pointing to her pixie cut.
https://www.instagram.com/p/BrZCgCDh0Ho/
Her unique sense of style was also eye-catching.
She wore pants in the final stages of the pageant.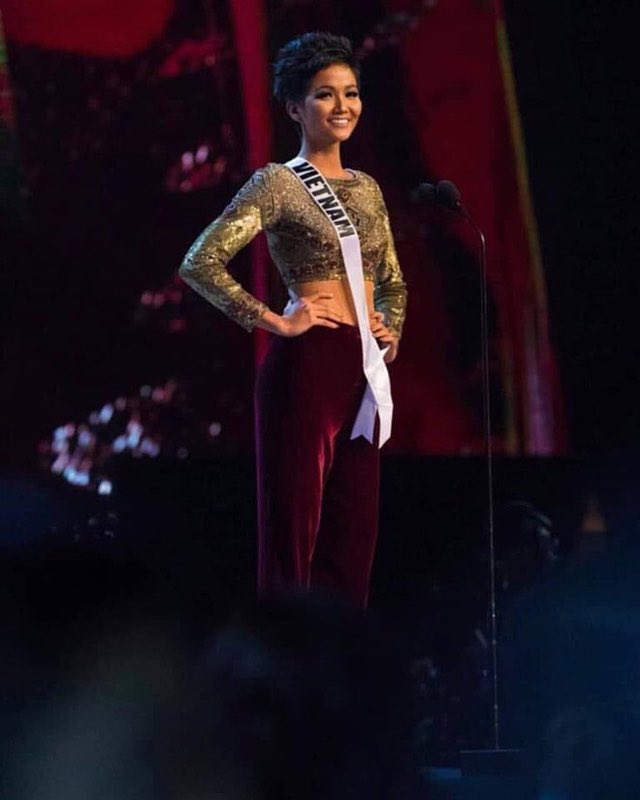 miss vietnam really wore pants like she really did that 😍😭 #missuniverse pic.twitter.com/N3CTdunAVu

— boop (@kristvnmingle) December 17, 2018
Not to mention, her iconic national costume.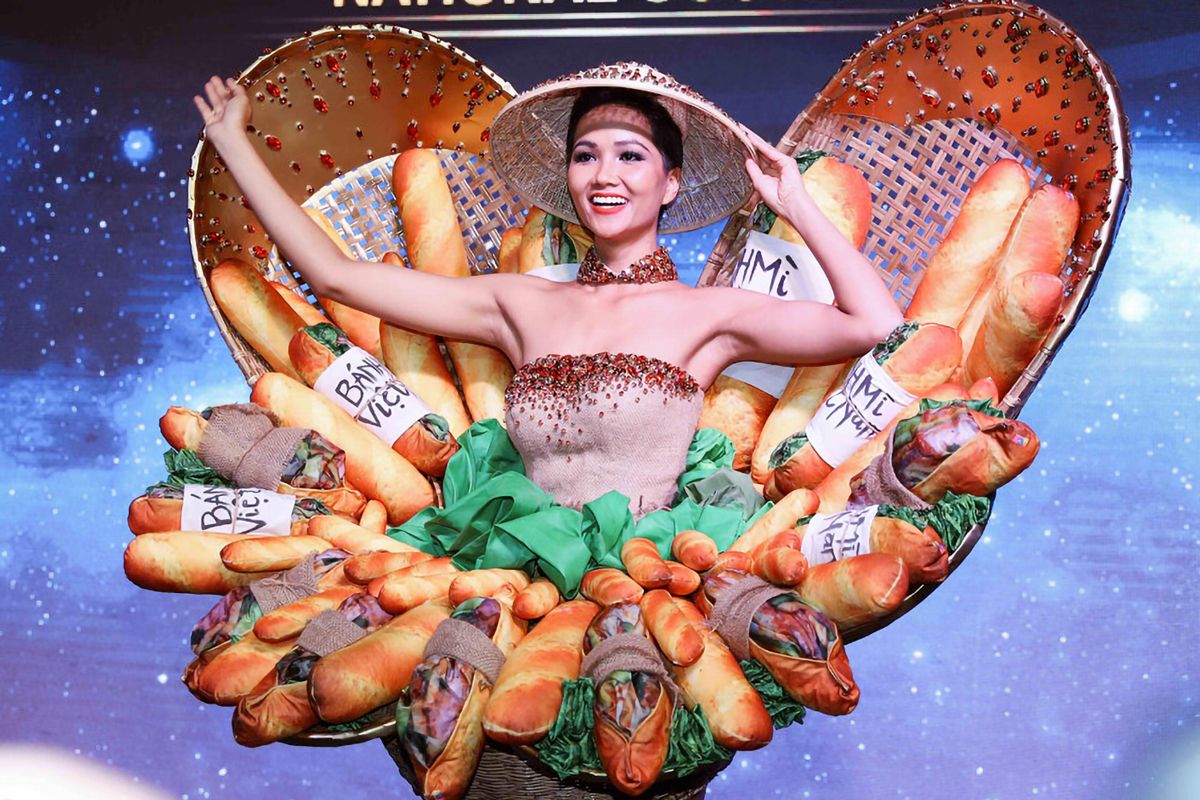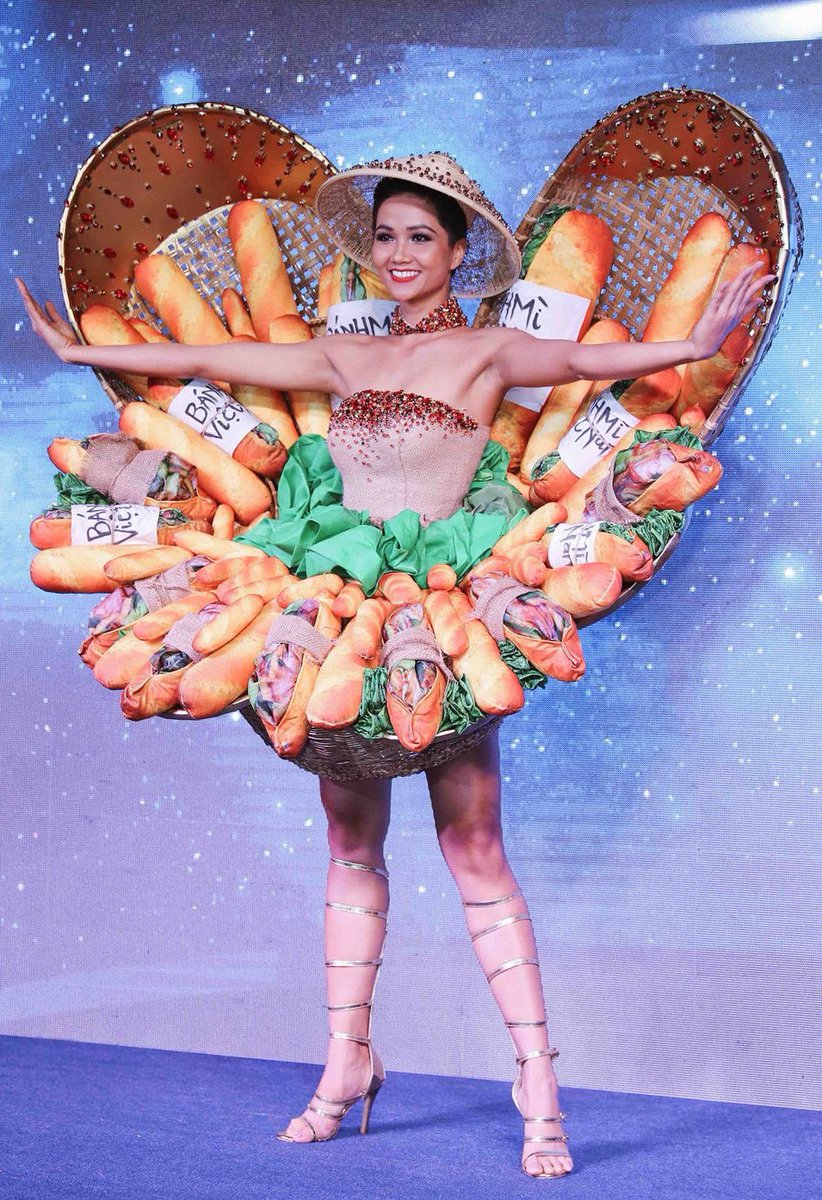 Miss Vietnam really came out in a Bánh Mì dress for the national costume presentation segment. If this is not a whole entire mood. Queen of representing our nation pic.twitter.com/SmKMH1hAQN

— Vi (@ViiiNguyen) December 14, 2018
Compassionate
Even though the pageant is now over, wholesome stories about her just keep coming.
Fans of her were angry that her response during the question segment of the show was not interpreted as accurately as it could have been, jeopardising her chances at winning the competition.
However, according to this post by Isabelle Du, she has asked netizens to not blame the interpreter, and to "thank [the interpreter] instead of criticising her".
Legendary.
Content that keeps Mothership.sg going
---
??
We all love WhatsApp chain messages - and there's more to come because grandmas are getting techier.
??
You might wanna read this analysis if you're having a secret santa gift exchange.
????
Help a Karang Guni man clear his stock of retro items by visiting his online store.
?️???
Eat, pray, love, and more with this new app.
? ?
Kids teach us the darndest things - which actually make sense.
If you like what you read, follow us on Facebook, Instagram, Twitter and Telegram to get the latest updates.