Singapore has changed a lot since the 90s.
And the migrant workers who came to Singapore had a huge role to play in that change.
Web exhibition
In Work Men on the Move by Srikhoon Jiangkratok -- a Thai migrant worker who came to Singapore in the 90s -- one learns about the trajectory of his life and is offered a fleeting look of Singapore through his perspective.
[related_story]
The web exhibition is in collaboration Simon A. Peth, a development and migration researcher from the University of Bonn in Germany.
The idea was born when Peth met Srikhoon for his PhD research, after the migrant worker had returned to his village in Northeast Thailand with more than 900 photos of his time in Singapore.
"I took these photos because I wanted to show what it means to work abroad. It is tough."
Came to Singapore in 1994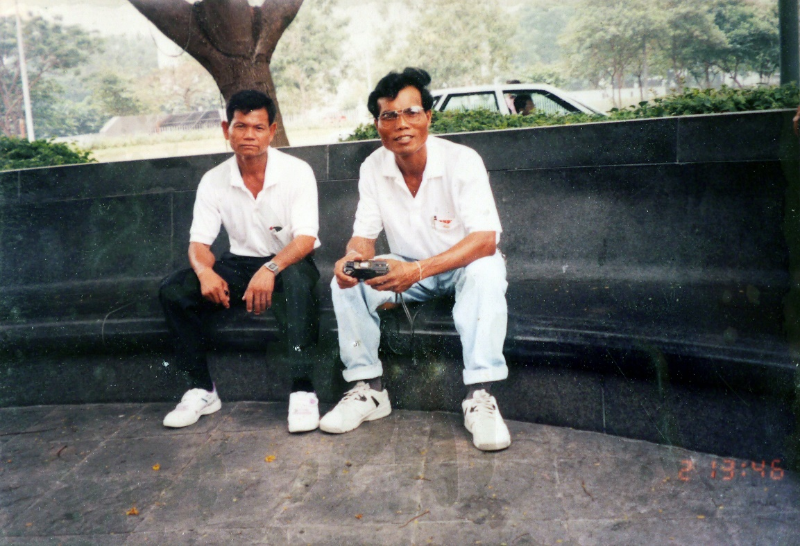 After he got married, Srikhoon left his village to work as construction worker in Bangkok, where he stayed for eight years and became a foreman.
In 1994, his company sent him to Singapore to build The Ritz-Carlton hotel.
According to Peth, Srikhoon stayed here for three years, supervising a group of 15 workers mainly involved in concrete casting.

Peth noted that most migrant workers were impressed by Singapore's skyline even then, as they came from rural areas.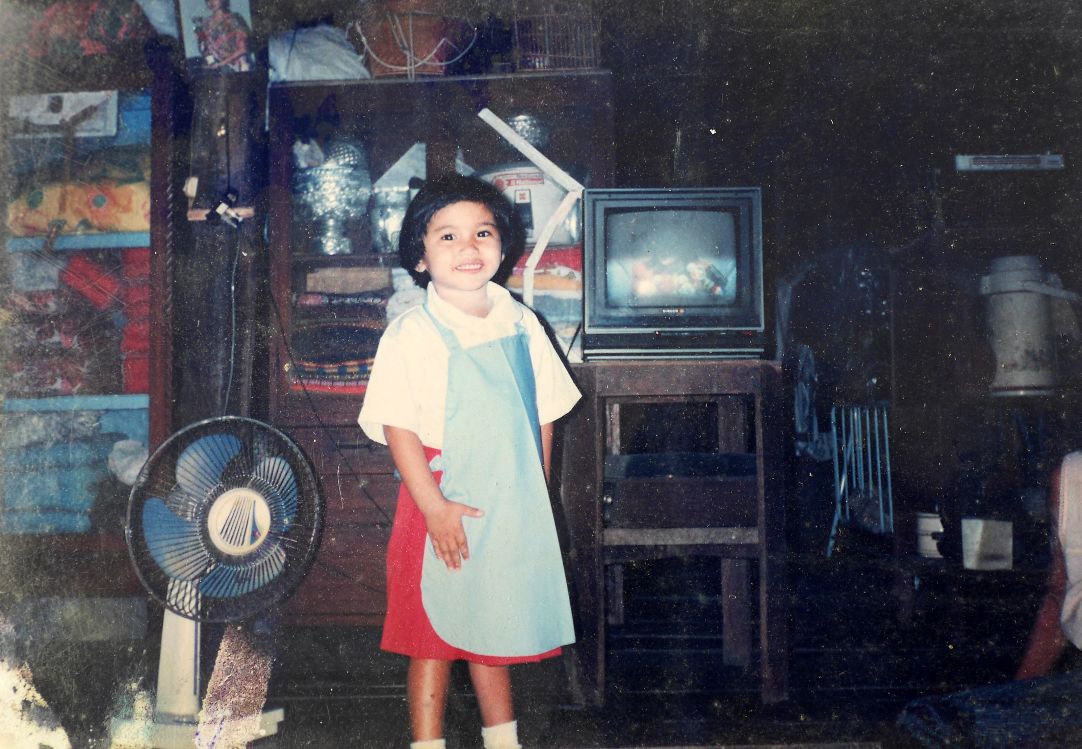 Back then, Srikhoon only got to see his family once a year.
Peth writes that the girl in the photo is Srikhoon's daughter, standing beside the TV her father had bought during his last visit.
Living spaces in Singapore
In the 90s, most Thai migrant workers travelled by land to Singapore, which takes about two days. Only skilled workers and foremen took the plane.
Today, according to Peth, every worker takes the plane.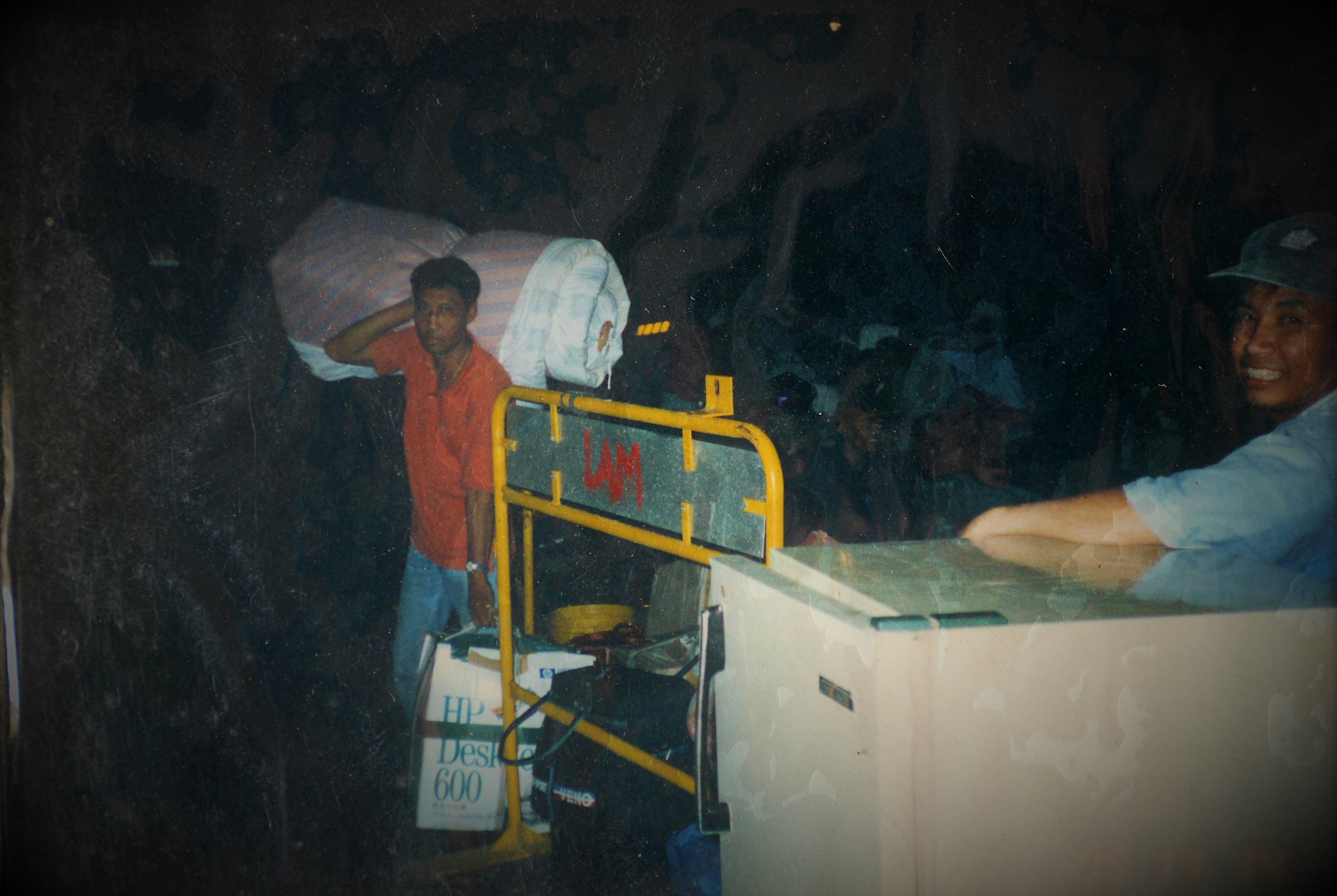 Peth found out that the men lived in "over-crowded container camps", with about 25 men to one container.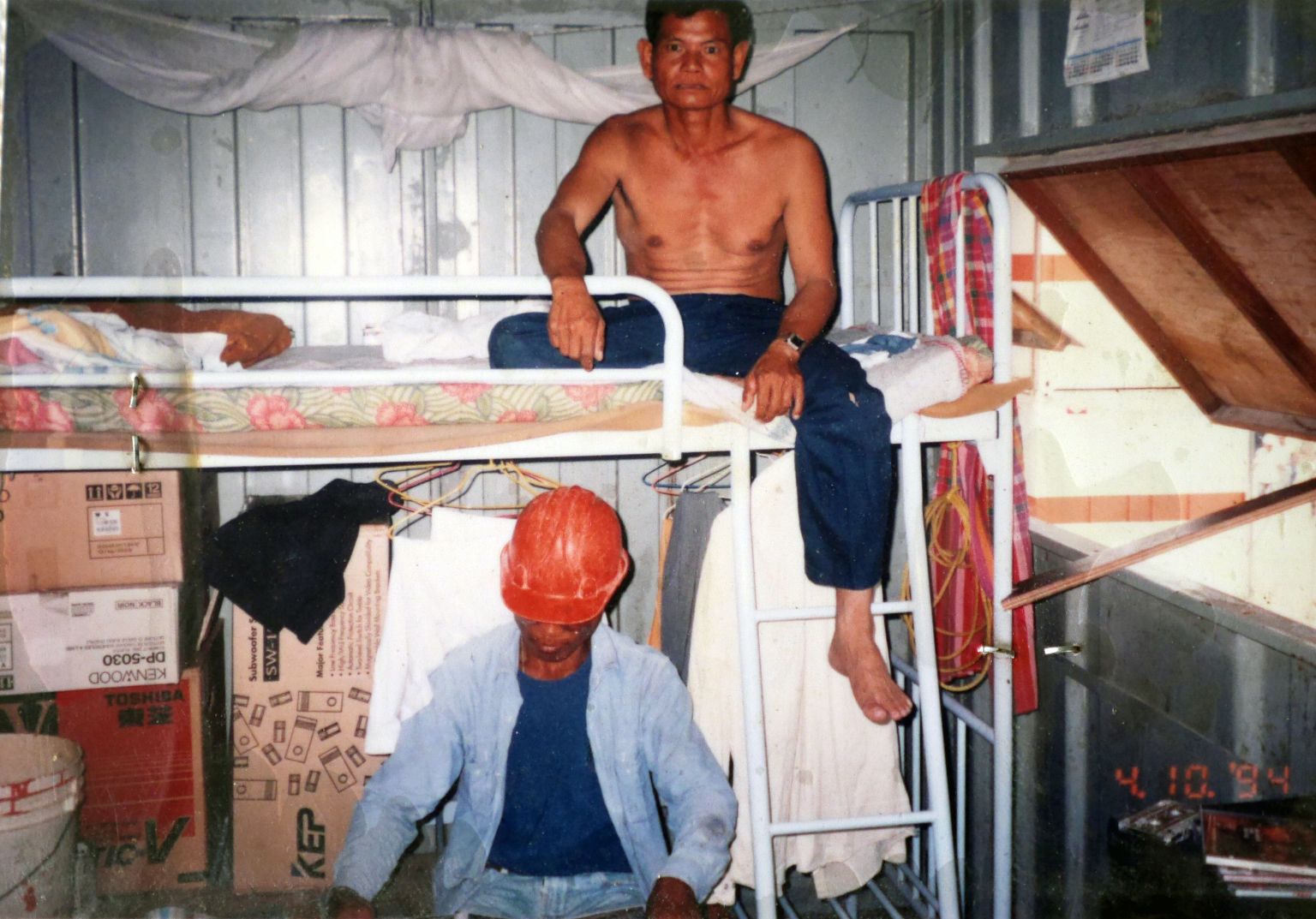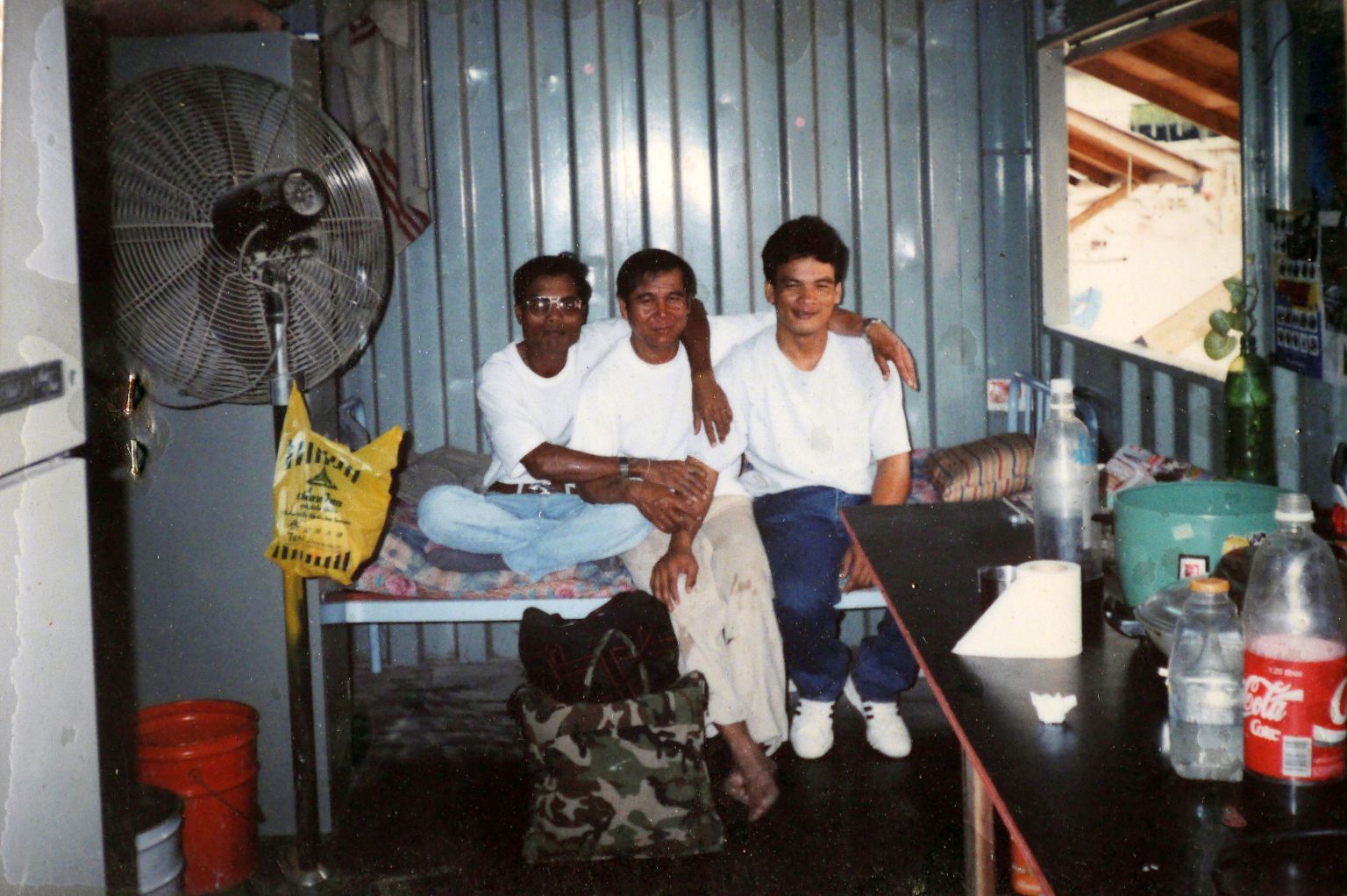 The dormitories had almost no privacy at all, and only foreman had the privilege of their own cabin.
Srikhoon, as a foreman, would often invite new crew members to his cabin for dinner.
Srikhoon's project and work conditions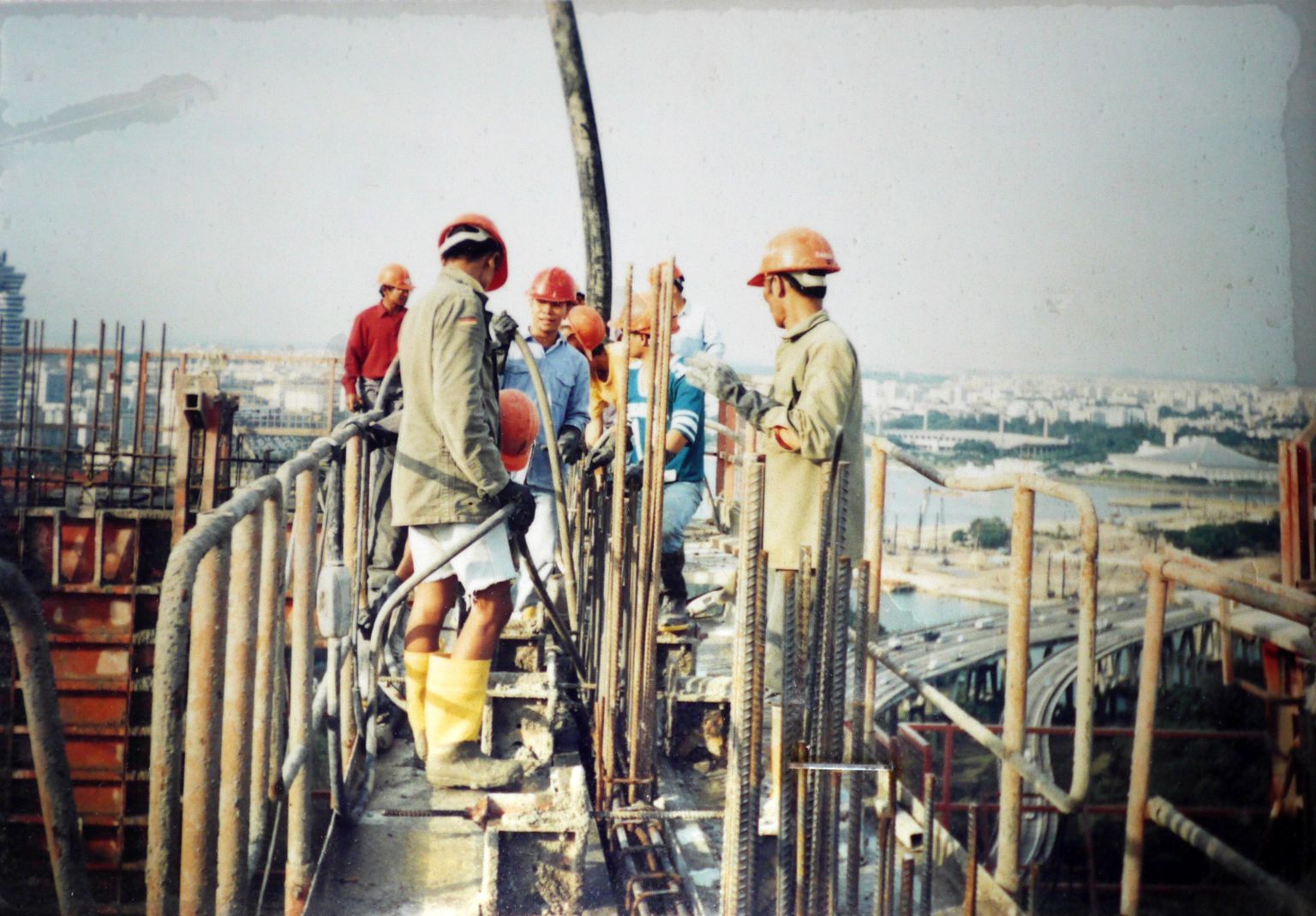 Peth's caption labeled Srikhoon's work in Singapore as a triple-D job -- one that is difficult, dangerous, and dirty.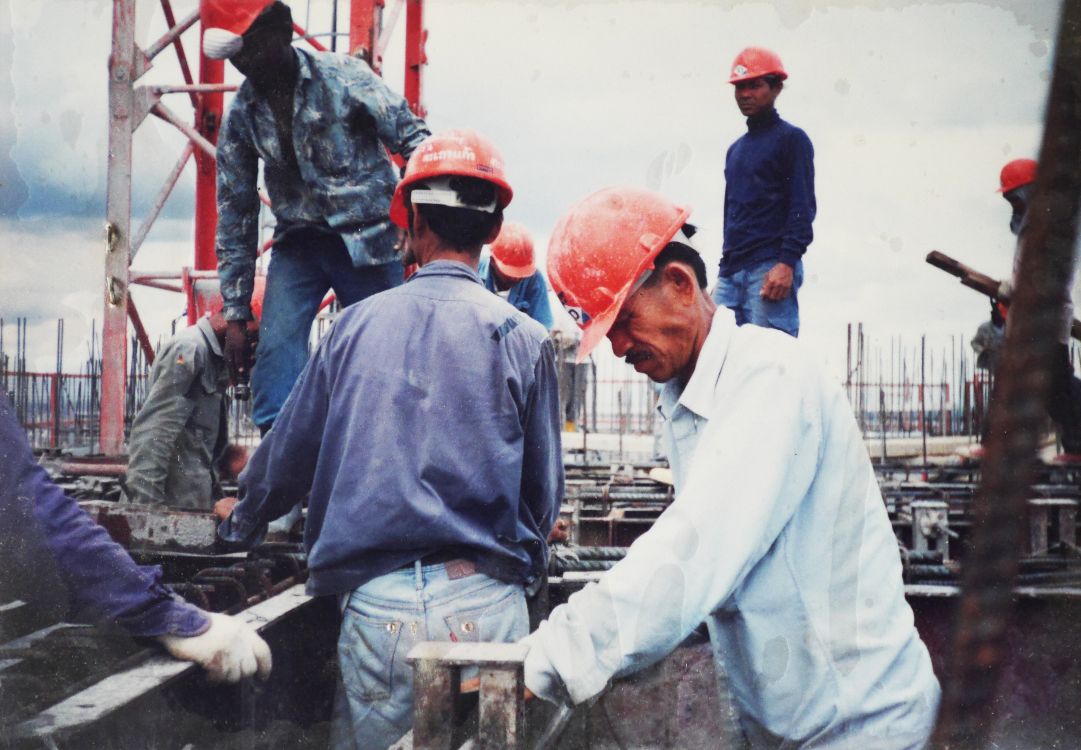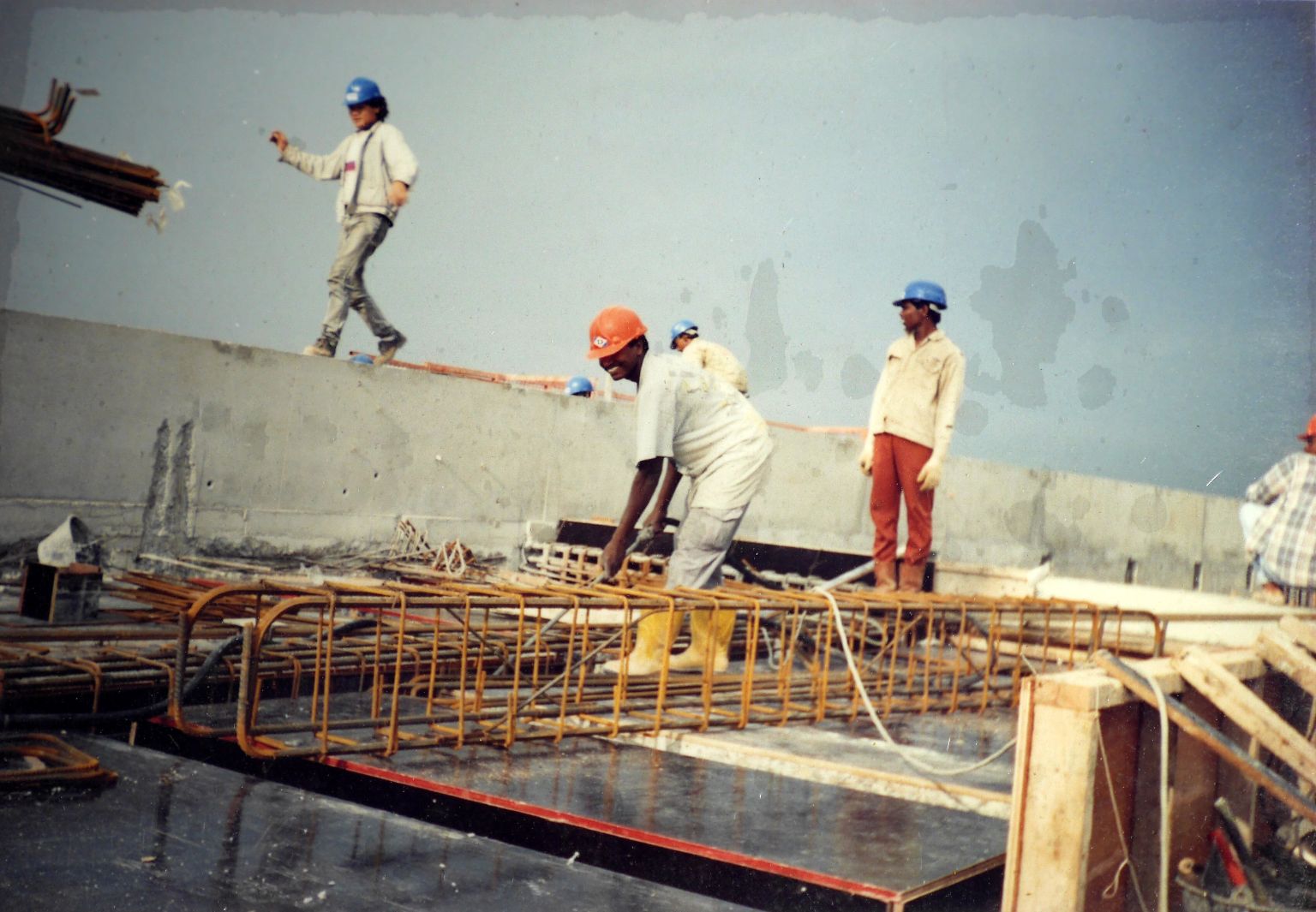 Peth's research also led him to learn that the colour of worker's helmet indicated his rank and group (each group specialises in a specific task).
For better communication, groups often consist of workers from the same nationality.
The photo below, for example, shows a group of Thai workers preparing cast walls.
For some of them, this is what they will be doing almost every day for years to come.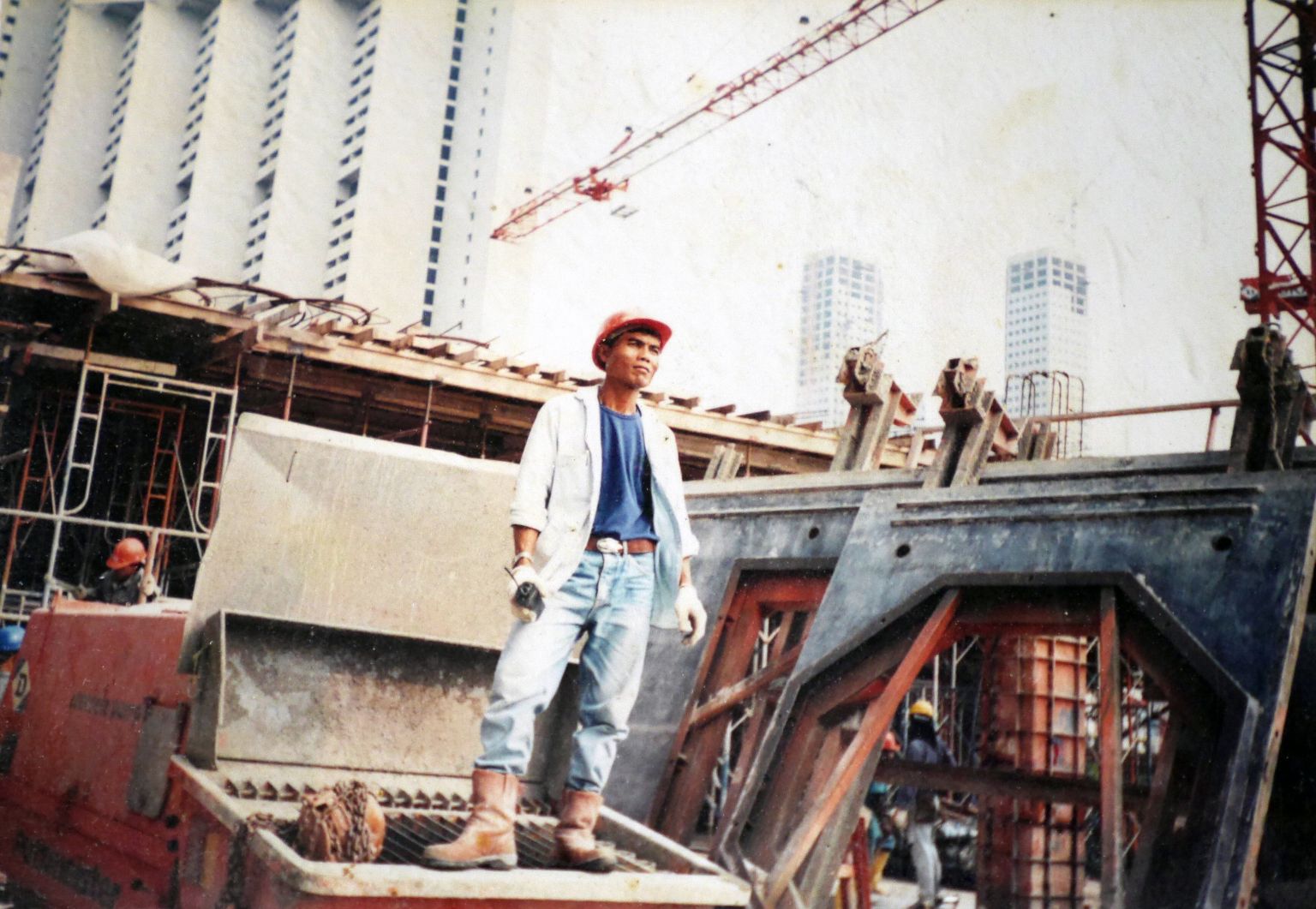 That's Srikhoon above, watching as his group raises the first levels of the hotel.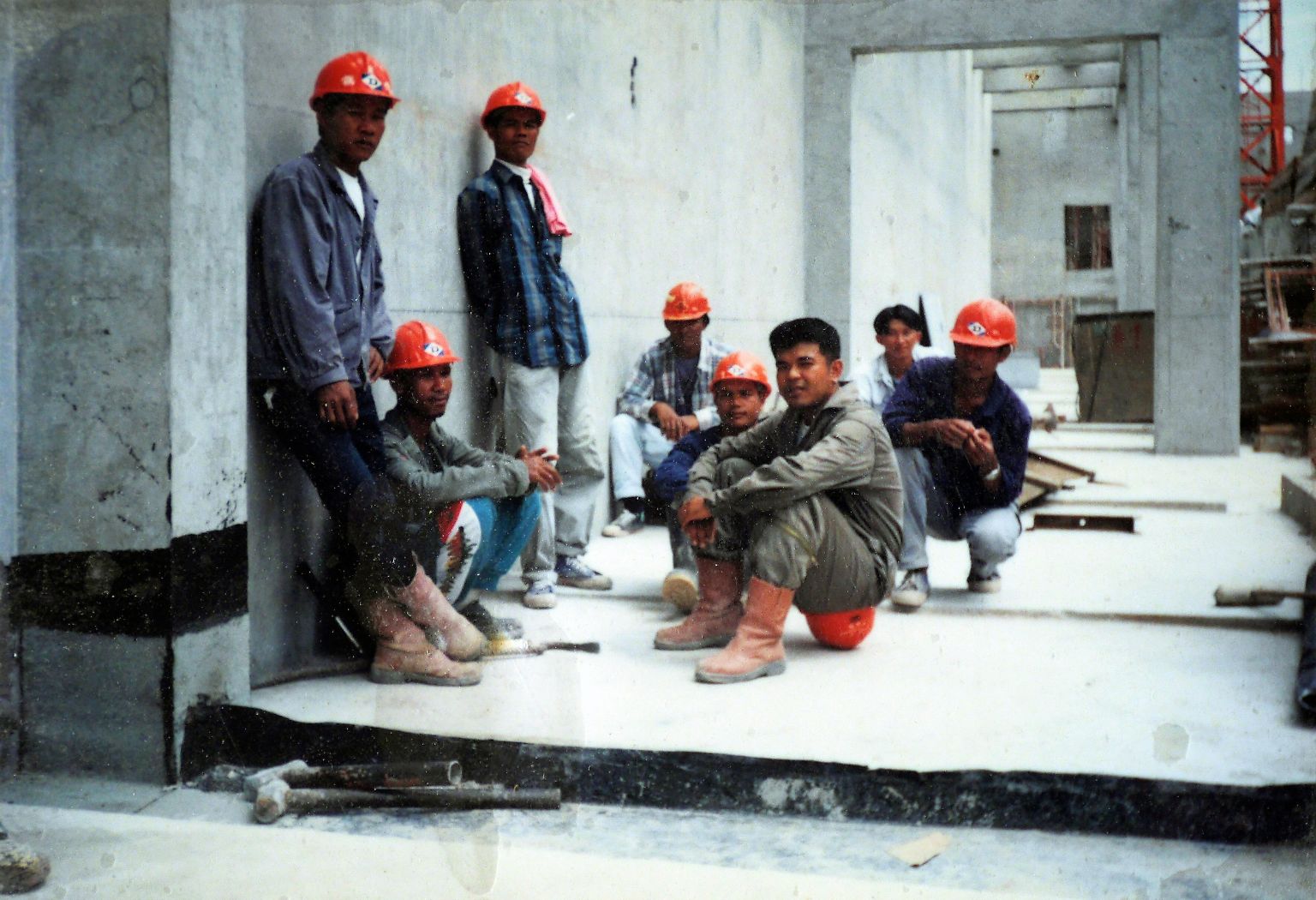 A group of Thai workers taking a break.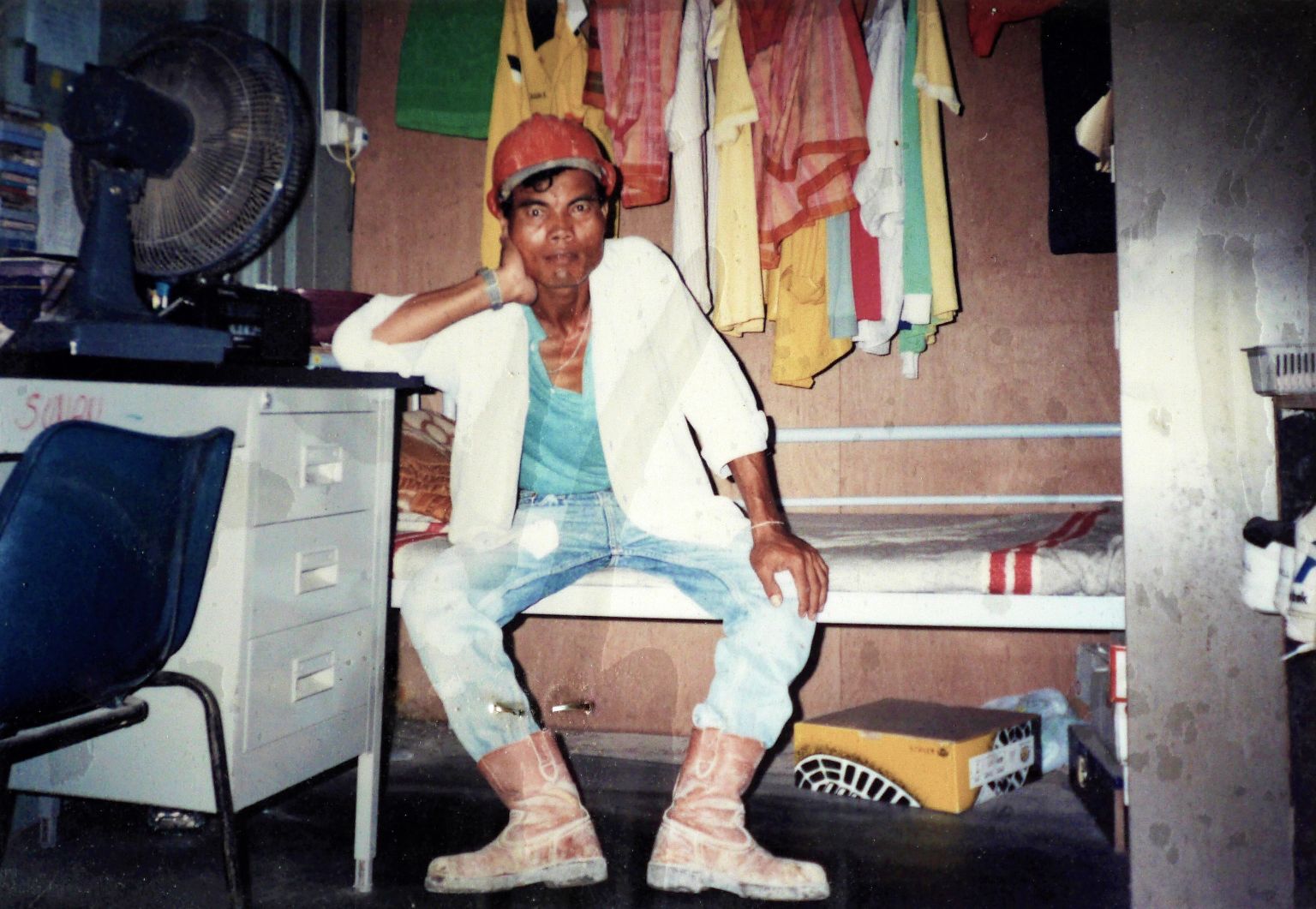 For the workers, Peth writes, migration is only worthwhile if they accumulate enough overtime (OT).
Therefore, many of these workers work 12 to 14 hours a day.
"People who go to Singapore have been trained like soldiers, if it is not the time you don't get to eat (…) if it is not the time to sleep you don't sleep."

- A migrant worker from Udonthani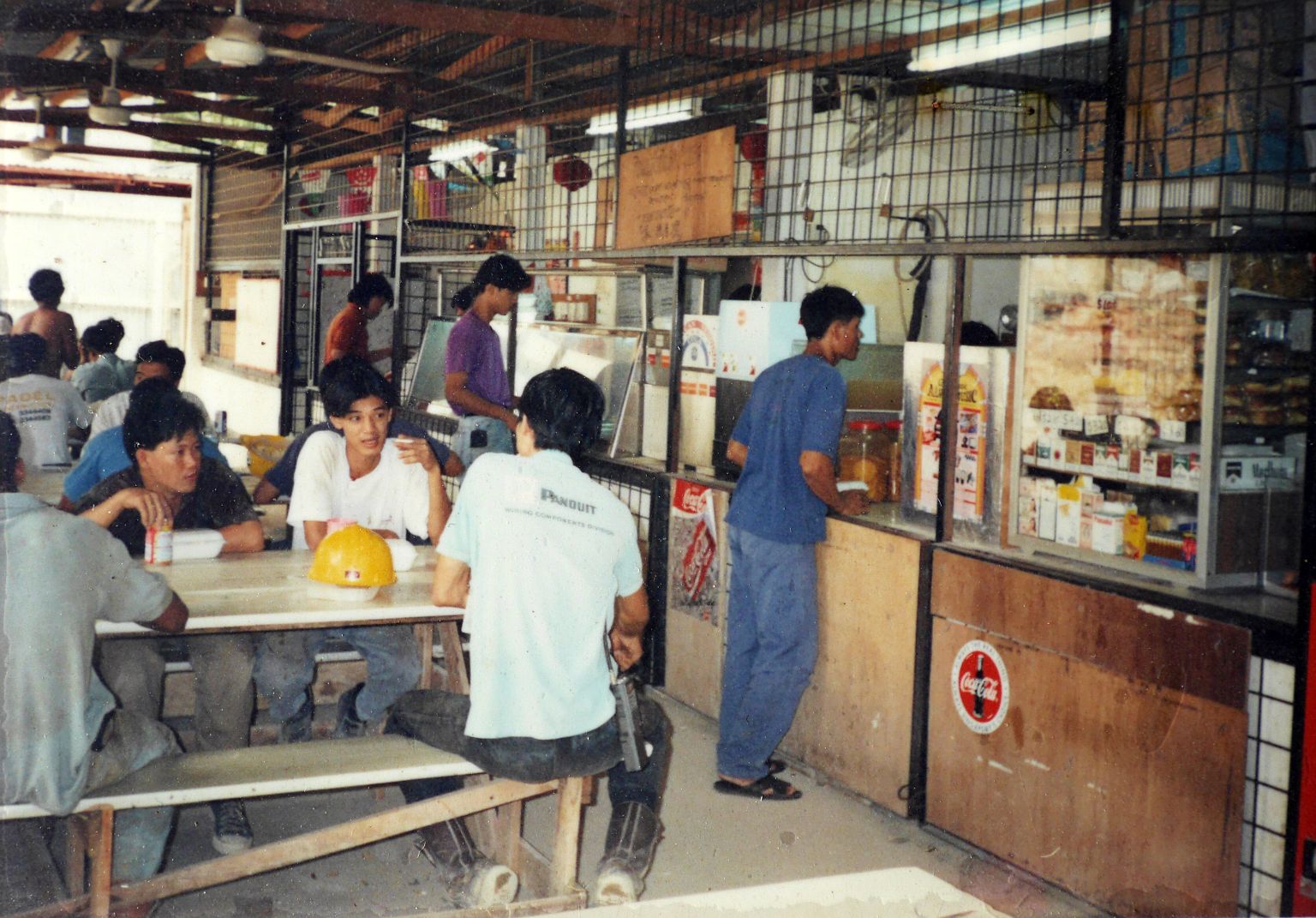 Furthermore, the researcher adds, only large construction sites had amenities like a canteen.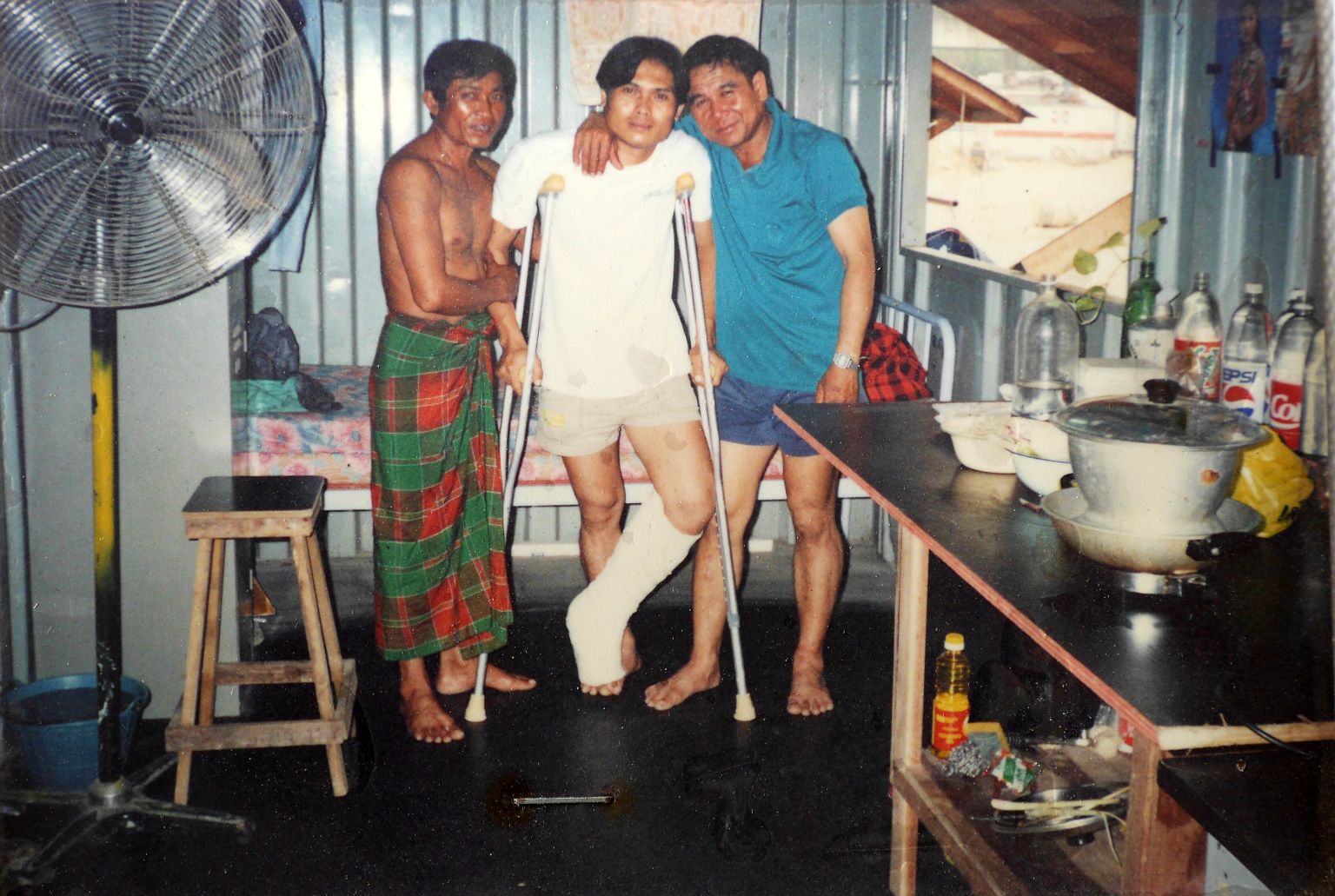 Due to the chaotic nature of construction sites, accidents were often part and parcel of working here.
Unfortunately, being injured would often mean the end of labour migration, as employers would not be willing to pay for a worker who could not fulfil his duty, Peth writes.
Life in Singapore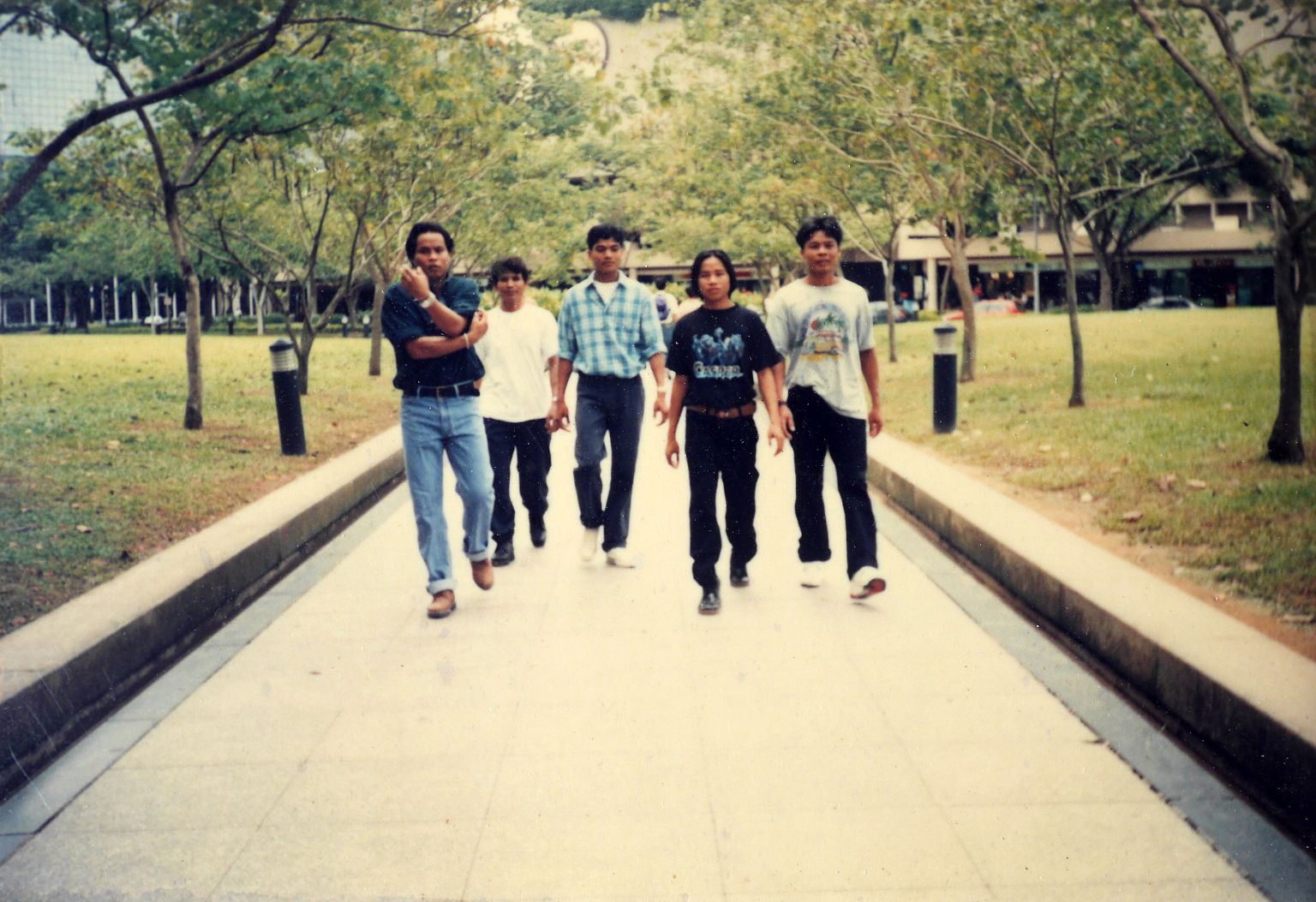 The workers rarely had time to go out and explore the city. However, if they do, they dress up for the occasion, Peth notes.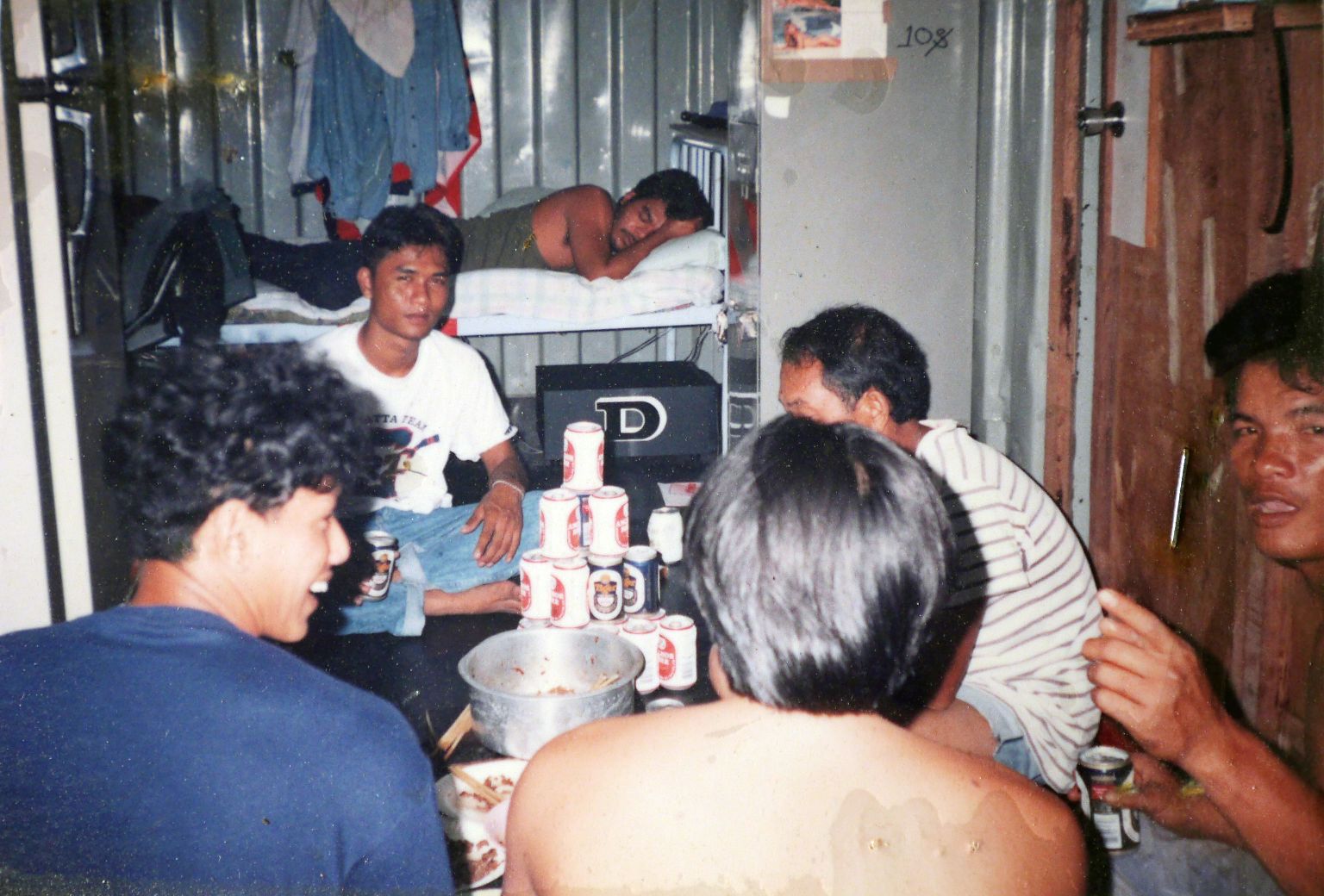 When they get their monthly pay, the workers -- who live in dormitories segregated by nationality, in order to minimise conflict -- celebrate with food and drink.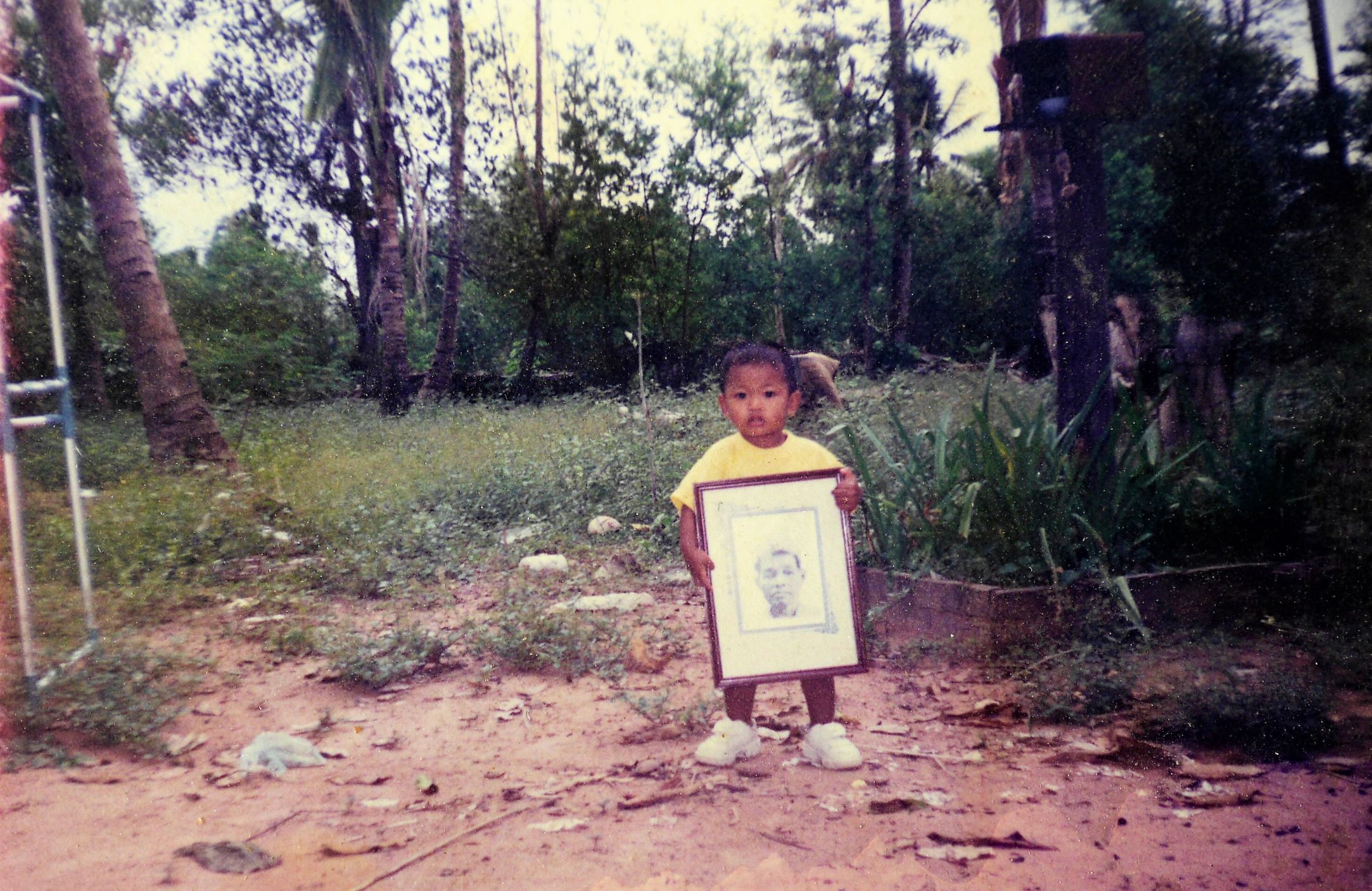 Many of these workers were homesick, as life in their village went on without them.
This reinforced the importance of making friends with other Thai workers.
For a better understanding of what their life was like in Singapore, and whether Srikhoon eventually achieved his dream of economic success, you can view full exhibition here (it works best on desktop).
All photos by Srikhoon Jiangkratok
Content that keeps Mothership.sg going
---
?
Sentosa has super cool sand sculptures that you may want to visit this week (event ends on 16 Sep).
?
The first Tai Gai premium tea outlet in Singapore is at NEX. Have you tried it?
?
Boo! Pontianak is a city in Indonesia named after the female ghost.
?
Volunteering at MINDS was fulfilling.
If you like what you read, follow us on Facebook, Instagram, Twitter and Telegram to get the latest updates.