Now that we know the first meeting of the eagerly-anticipated Trump-Kim summit will be taking place from 9am on Tuesday, June 12, onwards at the Capella Singapore hotel, there is now greater understanding to the government's decision to gazette Sentosa and the Tanglin area throughout next week:
But what does it mean to gazette areas as "Enhanced Security Special Event Areas" and "Special Zones" within those areas? We explain, and also save you the trouble of an embarrassing run-in with police officers if you happen to traipse into the locations next week.
What are Enhanced Security Special Event Areas?
We were unable to find any clear, simple explanation of what they are, but we understand them to be areas surrounding an event that requires very high security, and which therefore will come with a lot of access restrictions.
This thing was previously used — we understand for the first time — during the ASEAN Summit in April this year.
In the case of the upcoming Trump-Kim summit, the following two areas have been demarcated as ESSEAs (this is a download link, FYI):
1. The Tanglin area surrounding the Shangri-La hotel
Which is bounded by the following roads:
1) Grange Rd
2) Chatsworth Rd
3) Chatsworth Ave
4) Tanglin Rd
5) Ridley Pk
6) Loewen Rd
7) Harding Rd
8) Minden Rd
9) Cluny Rd
10) Evans Rd
11) Bukit Timah Rd
12) Scotts Rd
13) Paterson Rd
14) Paterson Hill
And perhaps more importantly, where the actual summit will be held — it's still not yet clear what's happening at the Shangri-La —
2. Sentosa Island (and some of the roads leading into it)
This area is bounded by the following:
1) Water body extending from the southwestern shoreline of Sentosa Island
2) Shoreline of Sentosa
3) Water body extending 200m to the west of Sentosa Gateway, along Sentosa
Gateway
4) Shoreline of mainland
5) Harbourfront Pl
6) Harbourfront Ave
7) Telok Blangah Rd (encompassing the Seah Im Carpark, Seah Im Food Centre,
Marang road Carpark)
8) Marang Road
9) West Coast Highway
10)Sentosa Gateway
11)Shoreline of mainland
12)Water body extending 200m to the east of Sentosa Gateway, along Sentosa
Gateway
13)Shoreline of Pulau Brani
14)Water body extending 200m to the east of Sentosa Gateway, along Sentosa
Gateway
15)Shoreline of Sentosa Island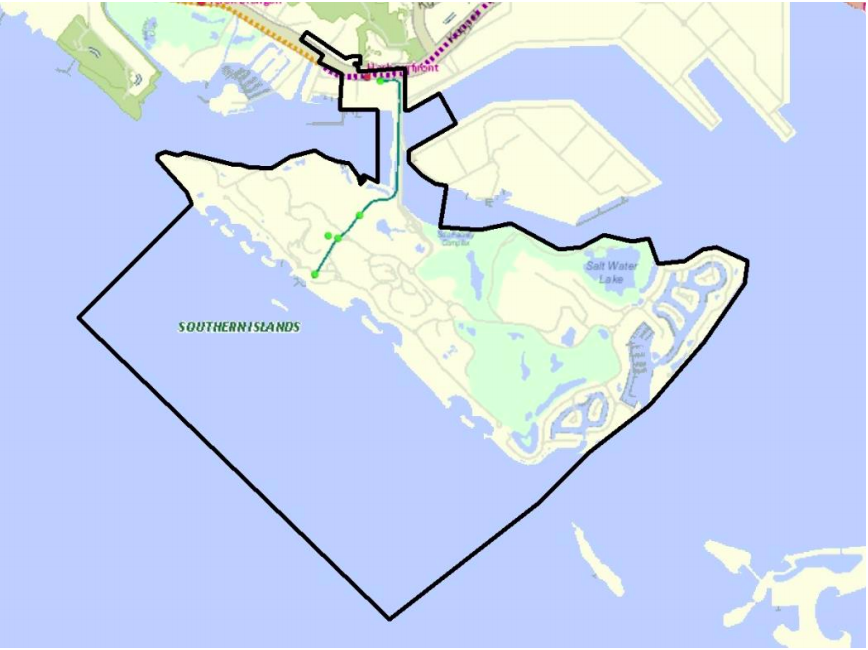 [related_story]
But let's explain what it actually means.
So if an area is demarcated as an ESSEA, the following laws kick in under the Public Order Act:
From the outset, if you want to try to enter the area,
- You must allow a police officer or "approved person" to inspect the stuff you are carrying
- You must allow them to also inspect you
- You must not be carrying any of these items, and
- You must obey any lawful order given to you by the police officer or approved people.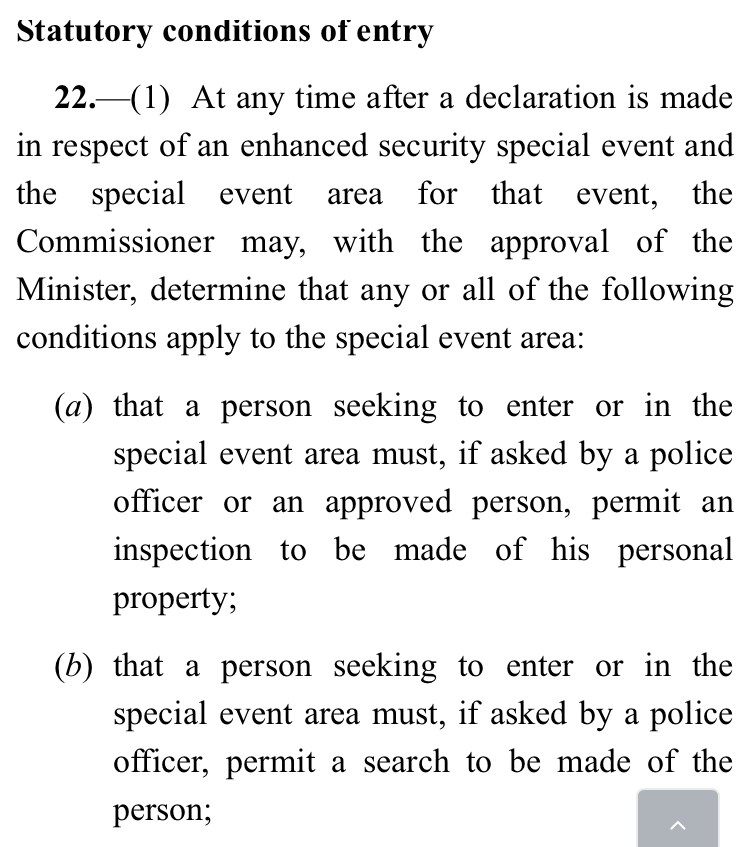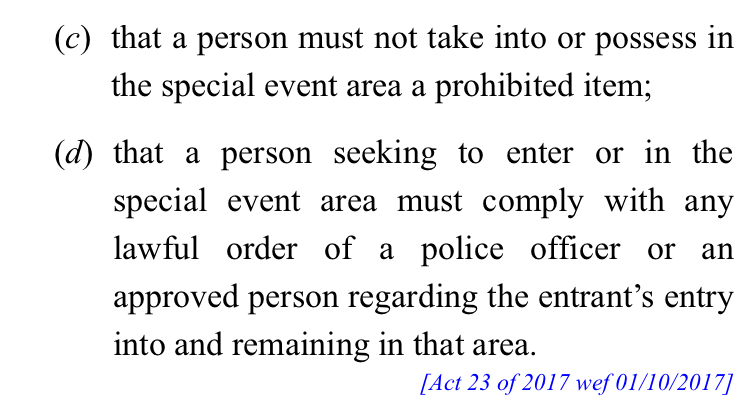 You may be asked to empty your pockets, open your bag, remove your jacket or shoes or socks or other clothes or accessories you're wearing too:
Or if you're driving on any of those roads, you may also be asked to open your boot, doors or other compartments and remove items from your vehicle for inspection.
And also, a clause here permits the police officer or approved person to "make a request" if they "reasonably consider it necessary", "in relation to an entrant or the entrant's personal property" whether or not they were previously already scanned or checked under all the earlier things we told you: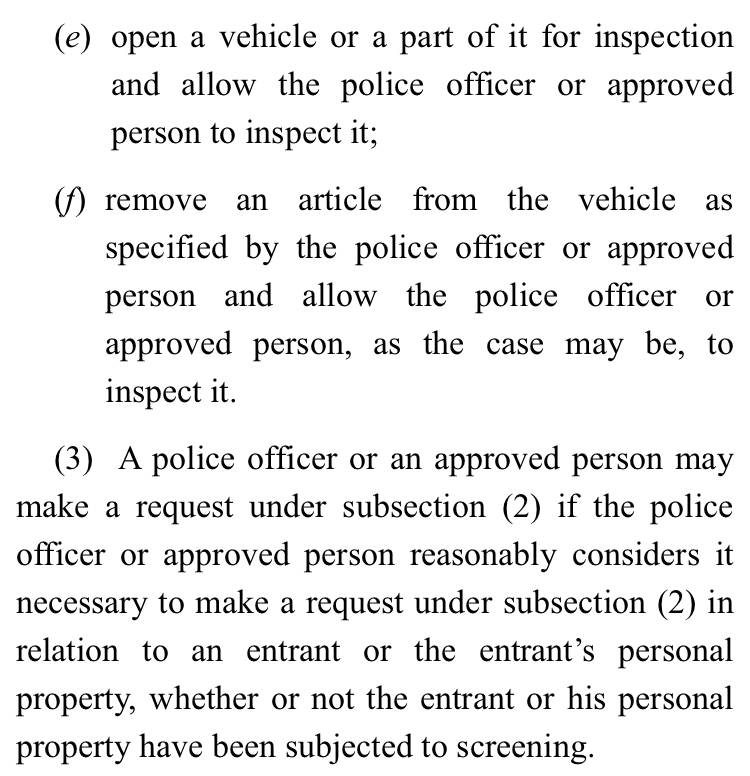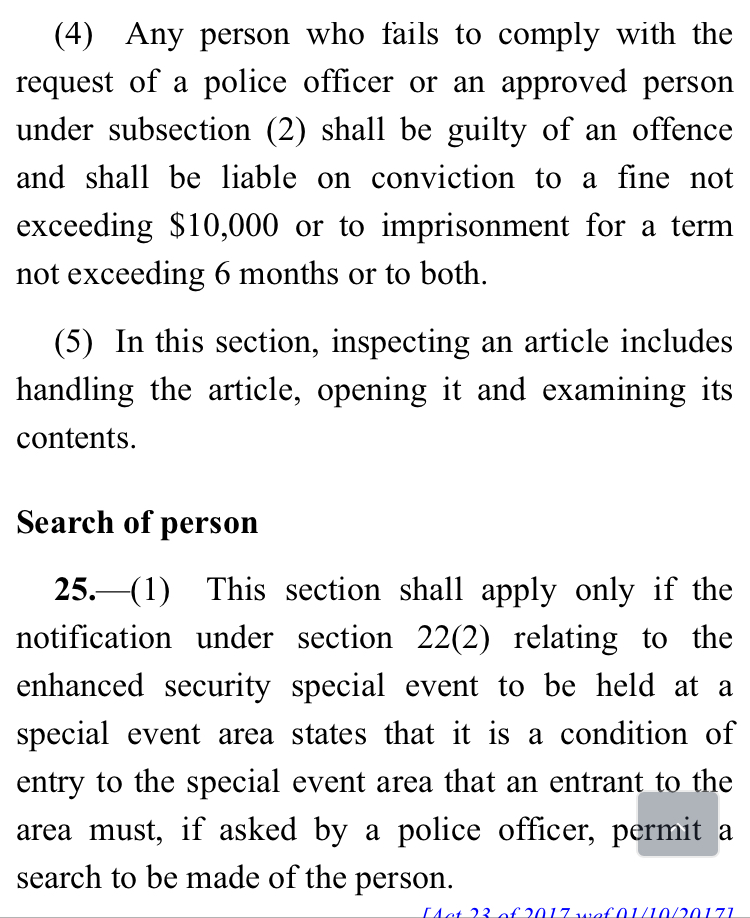 Apart from being able to search a person, as mentioned earlier, the ESSEA demarcation means a person will have to toss any items they're carrying that aren't allowed in the boundaries of the area, if not they'll be fined $10,000 and potentially jailed for up to a year as well — if eventually charged in court.
Also, it's possible there will be various forms of security screening — walk-through detectors, X-ray machines, hand-held scanners and potentially more: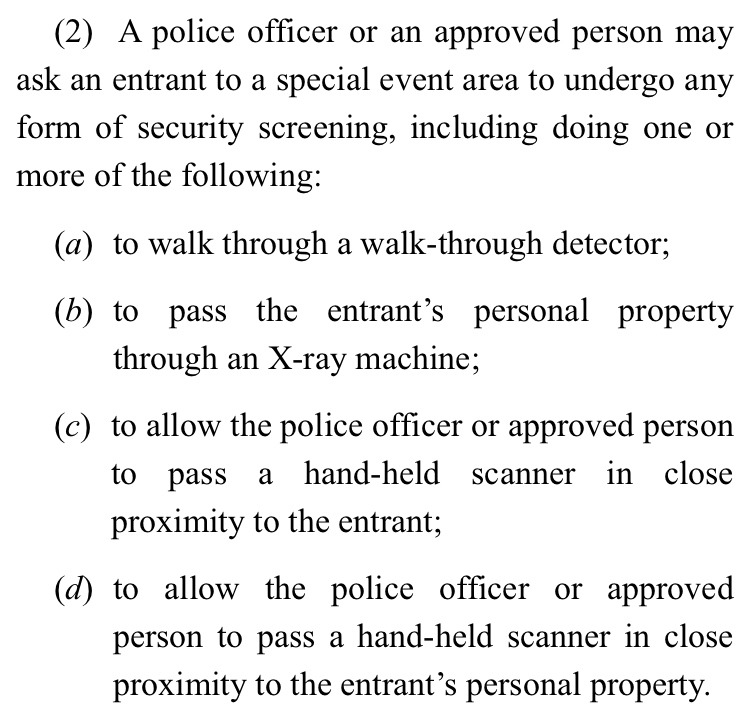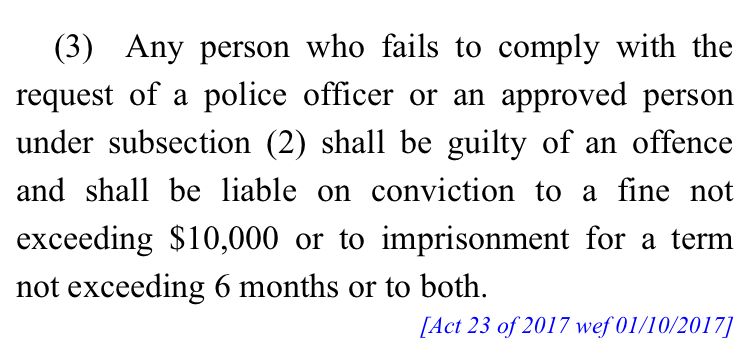 ALSO, you may be asked to tell them who you are, where you live and why you want to enter the area: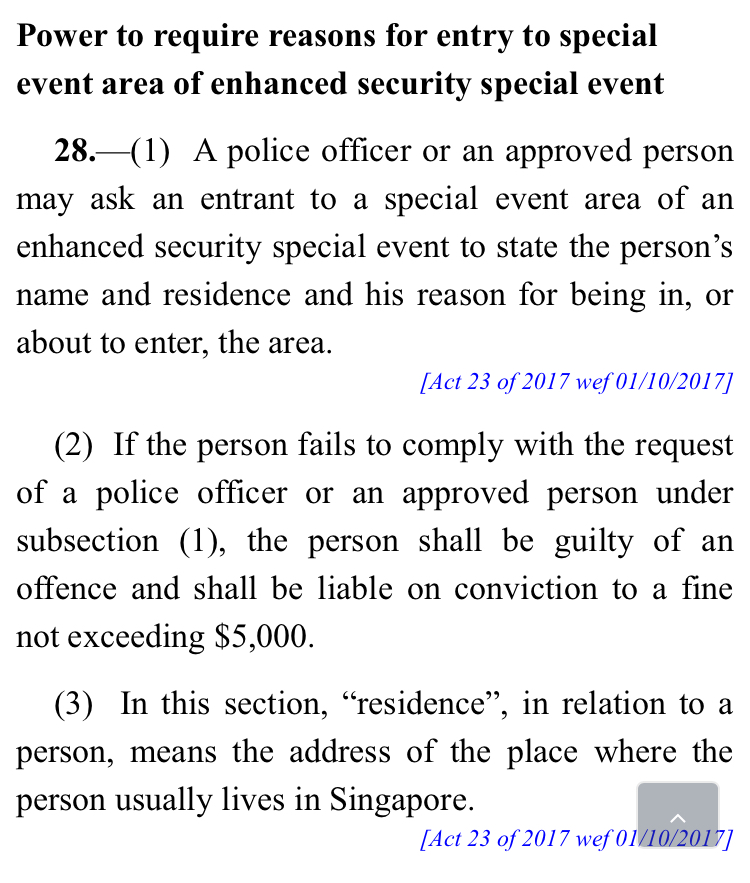 And even if you've complied with everything above, you can still be barred from entering an ESSEA. And if you refuse to leave when you are told to do so, you will either be removed by force or arrested:
And besides, you can only enter an ESSEA if you have the consent of the event's organiser (in this case, we're thinking it's the Singapore government and the White House), or if you are authorised in some other way to be there.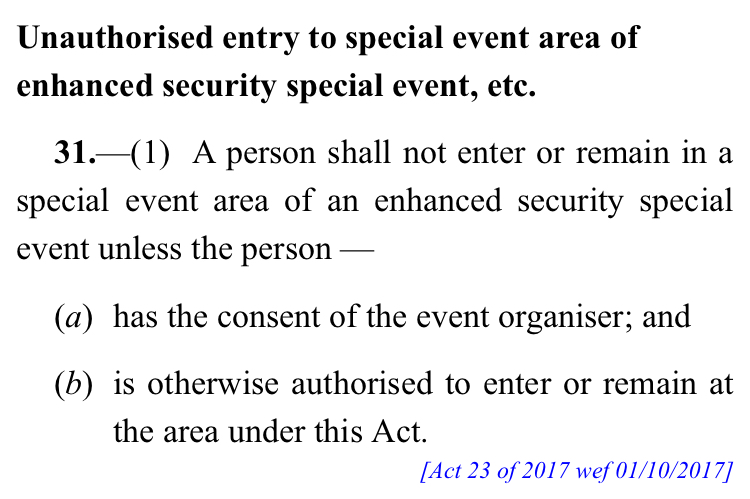 And we suppose this goes without saying, but you can't have a public assembly or public procession in the areas. Unless, of course, you miraculously secure a police permit for either.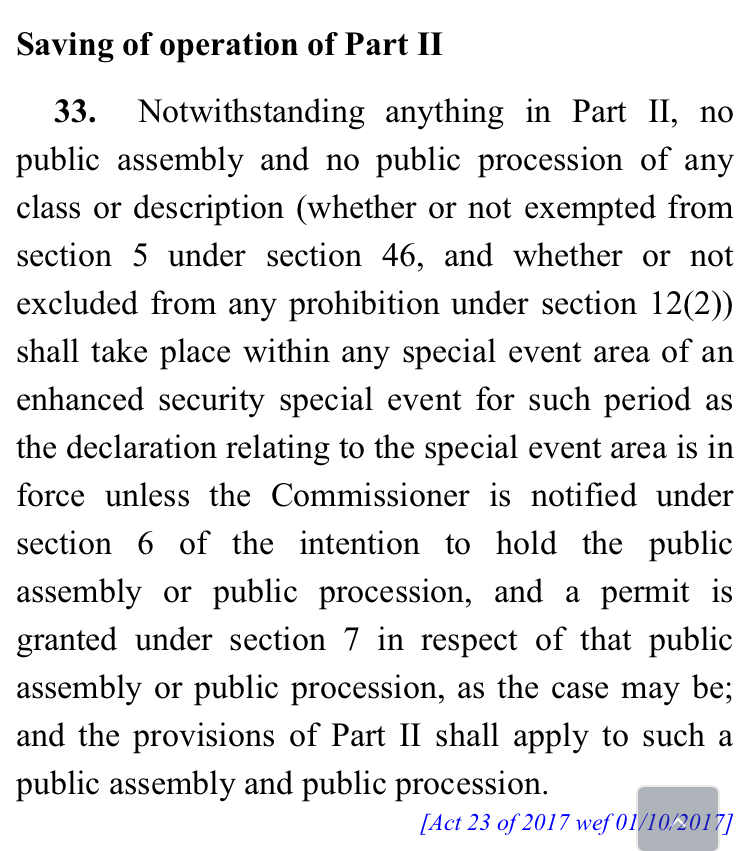 And what is a Special Zone, and what's the difference between that and ESSEAs?
The special zones, in the case of the Trump-Kim summit, are located within the ESSEAs. What we understand is that they're likely to be barricaded, and movement in and out of these zones is going to be much more restricted than movement in and out of the larger ESSEAs.
All of the above laws and restrictions will apply here as well, but are more likely to be enforced more strongly and frequently than in the larger ESSEA region.
Here's a look at the special zone in Tanglin:
Which is bounded by:
1) Grange Rd
2) Tanglin Rd
3) Nassim Rd
4) Fernhil Cl
5) Fernhill Rd
6) Stevens Rd
7) Draycott Pk
8) Draycott Dr
9) Claymore Hill
10) Orchard Blvd
11) Grange Rd
12) Tanglin Rd
13) Nassim Rd
14) Fernhill Cl
15) Fernhill Rd
16) Stevens Rd
17) Draycott Pk
18) Draycott Dr
19) Claymore Hill
20) Angullia Pk
21) Orchard Blvd
And this is the one for Sentosa: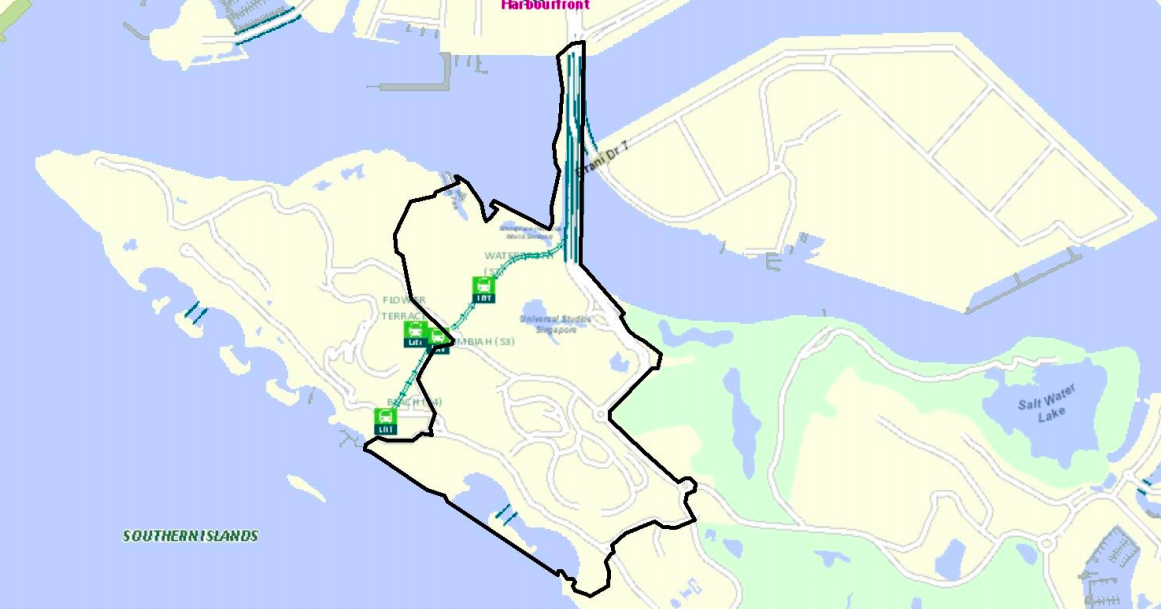 It's bounded by:
1) Shoreline of South-western part of Sentosa Island
2) Siloso Beach View
3) Beach View
4) Siloso Road
5) Garden Ave
6) Northern shoreline of Sentosa Island
7) Sentosa Gateway
8) Entrance of Sentosa Gateway
9) Sentosa Gateway
10) Gateway Ave
11) Artillery Ave
12) Allanbrooke Rd
13) Tanjong Beach Walk
14) Palawan Beach beach front
So should I panic/avoid the areas at all costs?
All the above notwithstanding, no, of course not. Life goes on as per normal, pretty much — even if you happen to live or work within the ESSEAs, or even the Special Zones.
You may be stopped for checks, but as long as you aren't carrying any of the listed prohibited items, or trying to enter the Capella or the Shangri-La for no good reason other than to stalk the two world leaders, you should be fine.
So if you were planning an excursion or a picnic, or perhaps an innocent visit to the Merlion or the beach, you can still carry those plans out, but you might want to study the map more carefully to see if where you want to go falls in that area.
Or to make life easier for yourself, just reschedule your plans next week.
Buy a Trump-Kim t-shirt: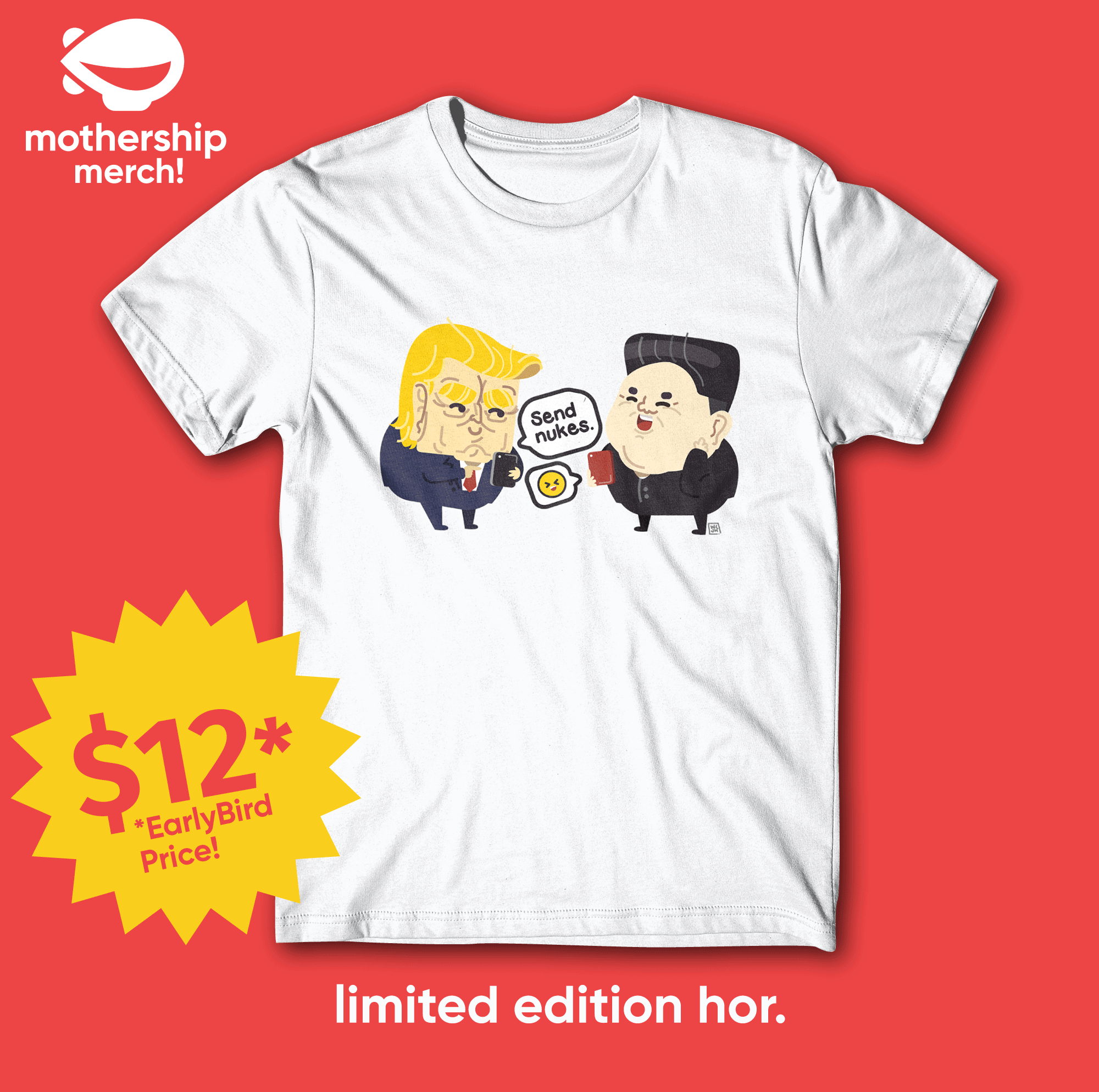 Psst... promo code is "NUDESNOTNUKES". Expires June 9, 2018, 2359.
Top photo via Capella Singapore website
If you like what you read, follow us on Facebook, Instagram, Twitter and Telegram to get the latest updates.